Upon stumbling across guitarist, multi-instrumentalist, singer, songwriter and producer Aaron Rizzo in an article published by Ithaca College, I was pleasantly taken back by the rawness in his music.
Rizzo's sound — a well-crafted blend of blues, folk and soul with elements of jazz — is reminiscent of blues staples Stevie Ray Vaughan and Jimi Hendrix, but it also parallels with more modern musicians, such as Gary Clark Jr. and Dan Auerbach of the Black Keys. His refreshingly authentic lyrics are the result of years of finding his voice through songwriting when he began writing music at nine years old.
Raised in Rochester, New York, Rizzo's perspective on music was shaped by the rich, surrounding culture the city offered: "There are no boundaries here," he says. "You get to the point — absorbing music and culture — where nothing is weird anymore. It helped me not put any restrictions upon myself, and to be willing to work and try new things. It made me fearless."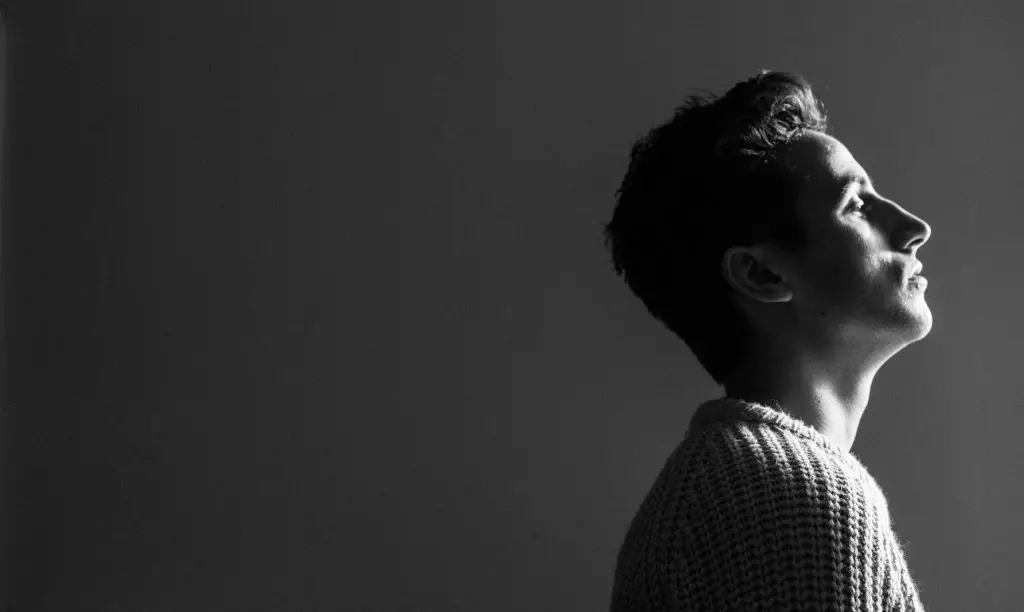 The household was another huge well of musical inspiration. "Growing up," Rizzo says, "I remember my father driving me to preschool playing Tears for Fears, Tom Petty and Porcupine Tree. I was so lucky to grow up in a household where there was always good music playing, even if it woke me up at seven in the morning."
One of his most notable moments of revelation came from the iconic prom scene in "Back to the Future," where Marty McFly is performing Chuck Berry's "Johnny B. Goode." "That was such a vertical moment for me like, 'That's what I want to do.' The idea of the quiet guy in the room being this shredder shaped me," he says.
A sound recording technology major at Ithaca College, Rizzo has combined his academic pursuits with his passion for music. These paths crossed during the recording of his first studio record, "Blck Tee Shrt," a modest reference to his simple, everyday style of boots, jeans and a black tee shirt.
The recording process was, for the most part, conducted by Rizzo himself. He made the most of a late Tuesday slot in the studio, acting as the album's executive producer, vocalist and sole performer.
This isolated form of recording music isn't common — typically a team of engineers and a supporting band assist in the recording process — but Rizzo openly credits his time at Ithaca for allowing him to do so. However, his solitary time in the recording studio over a four-month period and meticulously engineering each pitch, note and chord to achieve the sound of his desire is felt, made making "Blck Tee Shrt" a deeply intimate record.
The album's raw, gritty moments — "Gasoline," "Jericho" and "Social Anxiety" — are counterbalanced with silky instrumentation — "3 AM," "Just One Glass" and "Tangerine." Through it all, though, is an impeccable, crisp mix. His years of experience finding and fine-tuning his artistic voice is supplemented with the formal training received at Ithaca.
"It was a leg up, no doubt, but it was also a curse. Sometimes, it's hard to disconnect from the technology and just be an artist. You're always thinking about how these instruments, sounds and frequencies correlate with each other within the audio workspace. But, sometimes you have to step back and ask, 'does it feel good?' 'Does it feel right?' And that was my biggest challenge."
But Rizzo's efforts have paid off. In January, he and his assembled band of close friends, the Aaron Rizzo Band, performed at the NAMM convention in Anaheim, California, one of the biggest music conventions in the world with close to 100,000 attendees. Here, the group was surrounded by talented peers, connecting through their love of music.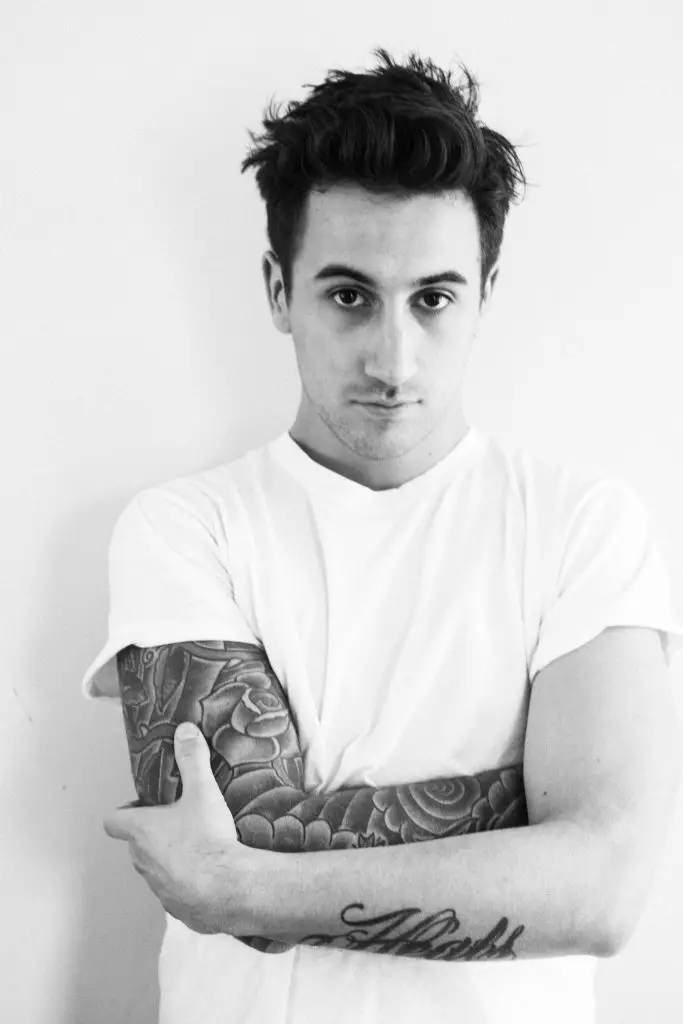 There were also guest appearances and performances by widely celebrated artists, including Jackson Browne, Michael McDonald, Lindsey Stirling, Demetri Martin, Kenny Aronoff and Bob Weir, among plenty of others.
"It was such an honor to even step foot on that stage, such a humbling and hopeful experience," Rizzo says. "We felt like, 'alright, this is possible, we can do this. We don't totally suck.' It was also just a great time, you know, being able to fly out to California with some of my best friends and play music."
The months of preparation boiled down into 40 minutes could've felt overwhelming in front of such a large crowd, but they comfortably handled it with ease, treating it like any other gig on any other night. "It felt right. It felt so at home," he says. "The music culture too, because it was a music convention, these people appreciated it differently. They were watching it critically as well as admirably."
Currently, Rizzo is back in the studio recording new music and has just released a new single, "Where Your Lips Have Been." His recording process is much more community driven, working with a variety of producers and friends, and now, his music is more hip-hop and R&B driven. "Regardless of whether it speeds things up or not, it makes things more enjoyable," Rizzo says. "My music is coming out as this beautiful new and fresh sound."
A quiet artist based out of New York, Rizzo has humble dreams and a hard work ethic. "Music has saved my life on multiple occasions. If I can write a song that will help someone else then that's success right there man," he says. "That's all it is, we're just trying to spread love and good feelings. Songwriting can do that." In this enlightened endeavor, Rizzo is already successful.
With hopes to release his second, untitled record at the beginning of 2019, Rizzo is currently on a short tour through the East Coast.