President Trump declared April as National Sexual Assault Awareness and Prevention Month on Friday.
In doing so, Trump gave a presidential proclamation that read: "Sexual assault crimes remain tragically common in our society, and offenders too often evade accountability."
According to the National Sexual Violence Resource Center, April has been observed as sexual assault awareness month since 2001, with some advocates holding events to mark the month since the 1990s.
According to USA Today, both President Trump and former President Barack Obama have used presidential proclamations to raise awareness for sexual assault issues in April.
The national reckoning around sexual assault, known as the #MeToo movement, began in late 2017 and culminated in scores of women and men confronting those who sexually abused or molested them.
A USA Today survey shows that 94 percent of women in the entertainment industry say they have experienced some form of sexual assault during their Hollywood careers, which is where the #MeToo movement first started.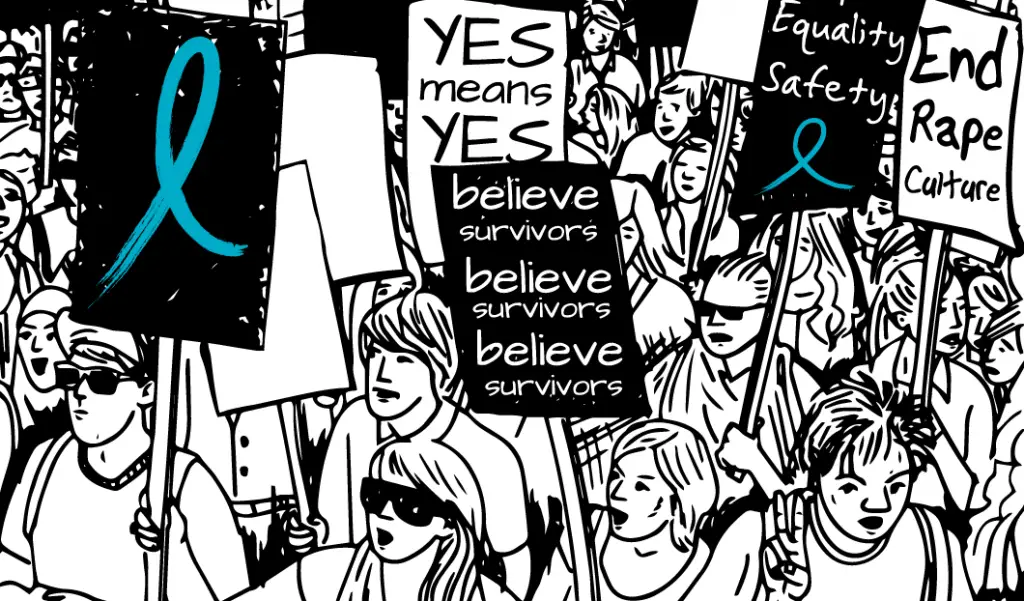 In his proclamation, Trump went on to say, "We must respond to sexual assault by identifying and holding perpetrators accountable. Too often, however, the victims of assault remain silent."
Trump has had his own critics with sexual allegations. At least 19 women have come forward with allegations about sexual interactions — both consensual and nonconsensual — with Trump.
In 2005, a video captured Trump boasting to former "Access Hollywood" host Billy Bush about how being a star allows you to get away with non-consensual sexual acts.
When the tapes were aired during the presidential campaign, Trump apologized for the statement and dismissed his comments as "locker room banter."
According to the New York Post, both porn star Stormy Daniels and former playmate Karen McDougal have claimed to have had flings with Trump in 2006. This was shortly after his marriage to Melania, his third wife. Trump has denied these allegations and said his accusers were liars.
Newsweek reports that Trump extolled the virtue of listening to women who claim to have been assaulted, saying, "We must make it as easy as possible for those who have suffered from sexual assault to alert the authorities."
Since Trump's inauguration, the #MeToo movement has had women across the world sharing their stories of sexual assault. They have spotlighted the issue and called for a tougher government to tackle it.
Josh Delk reports from The Hill that April has been deemed sexual assault awareness month this year due to a wave of sexual-misconduct allegations against high-profile men in media, entertainment and politics.