President Donald Trump welcomed home three Korean-Americans early Thursday morning at Joint Base Andrews in Maryland after they were released from North Korea on Wednesday. Trump previously sent Secretary of State Mike Pompeo to meet with Kim Jung Un in North Korea to obtain the three Americans.
Trump and Pompeo both said meetings with Kim went well. Their release has been "heralded as a potential breakthrough toward denuclearizing the Korean peninsula."
Kim Dong Chul, Kim Hak Song and Kim Sang Duk were held in North Korea. Kim Dong Chul had been in custody since late 2015. The other two were arrested after Trump's inauguration last spring amid rising tensions between Washington and Pyongyang.
I am pleased to inform you that Secretary of State Mike Pompeo is in the air and on his way back from North Korea with the 3 wonderful gentlemen that everyone is looking so forward to meeting. They seem to be in good health. Also, good meeting with Kim Jong Un. Date & Place set.

— Donald J. Trump (@realDonaldTrump) May 9, 2018
As they got off the plane, they were in great spirits though clearly tired. One told reporters that being free was "like a dream; we are very, very happy."
The State Department gave journalists traveling with Pompeo a statement from the Americans:
"We would like to express out deep appreciation to the United States government, President Trump, Secretary Pompeo, and the people of the United States for bringing us home."
Trump spoke to reporters on the tarmac with the former prisoners. "This is a special night for these three really great people," he said. He believes the United States and North Korea are "starting off on new footing."
The president thanked Kim for the release of the three Americans. He said he believes Kim "wants to do something" about reaching an agreement on denuclearization at their approaching summit.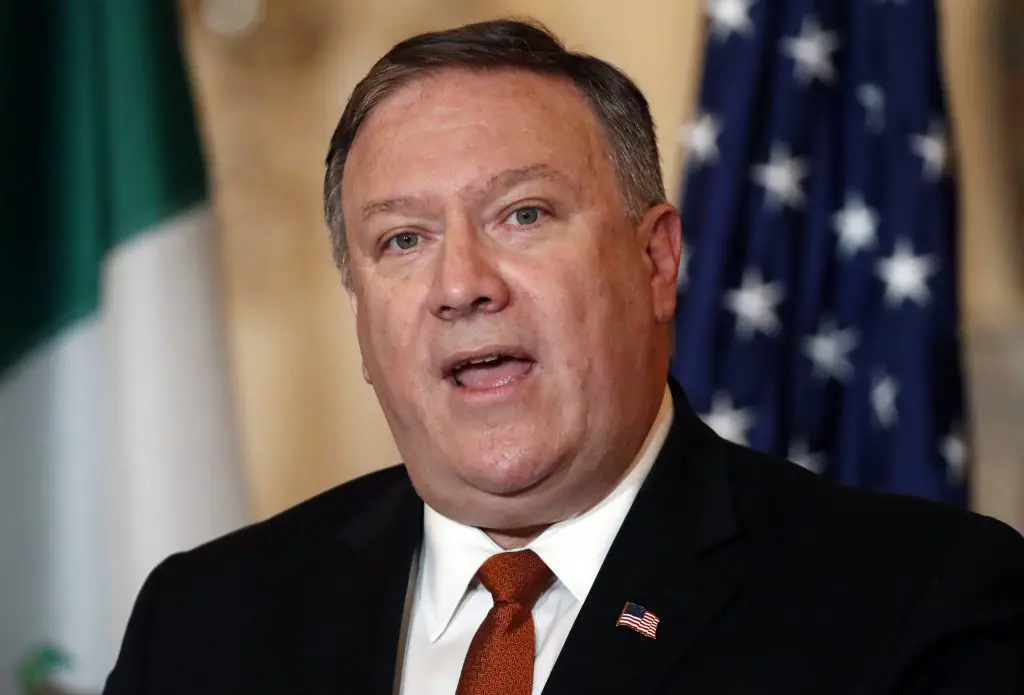 The summit will occur in Singapore on June 12. Lately, Trump and Kim have had a "warming of relations" that may extend to changes in nuclear weapons. Trump noted, "The true honor [of the situation] is going to be if we have a victory in getting rid of nuclear weapons."
While many Americans are celebrating the release of the three American detainees, the Warmbiers are still searching for justice. Last June, American student Otto Warmbier was sentenced to hard labor after he was caught taking a propaganda poster during a North Korean tourism trip. His family is suing North Korea.
In a blog post, Victor Cha, the Korea Chair at the Center for Strategic and International Studies and once considered candidate as United States ambassador to Seoul, said:
"The release of the three detainees does not absolve the regime of a history of human rights abuses that must be the topic of any discussion going forward on normalising political relations between the US and North Korea."