Californian streets lay witness to 25 percent of the country's total homeless population, with 42 percent of those being chronically homeless — federally defined as a homeless individual with a disabling condition who has been homeless for over a year or having at least four episodes of homelessness in the past three years. From 2016 to 2017, the state also saw the largest increase in the number of residents who are homeless — more than 16,000 people.
While homelessness in San Francisco is a human tragedy that San Franciscans can hardly ignore, some city officials have been in conversation with the school board of a Mission District elementary school in an effort to advocate for a family shelter at the school. However, the school would need the buy-in from parents and the broader school district community to move forward with the proposed plan.
Public Schools as Emergency Shelters
Buena Vista Horace Mann, the K-8 public school in the Mission District, has identified 64 school families without stable housing in its approximately 600-student population.
Supervisor Hillary Ronen, District 9 Representative to the San Francisco Board of Supervisors, and school Principal Richard Zapien propose converting two of the smaller gymnasiums at the school into a family shelter to house up to 20 of the 64 families at a time from 7 p.m. to 7 a.m. every day, including weekends, summers and holidays. Budgeting staff have estimated that the city would need to allocate up to $900,000 per year for the program.
With an estimated 2,000 grade school students who are homeless or living in insecure housing in San Francisco, the city and school district officials hope that public schools can provide a viable solution for these families. Zapien and Claudia DeLarios Morán, assistant principal, approached Ronen and pitched the idea of a school emergency homeless shelter, pointing out that families and children were asking if they could sleep at school.
Shocked by the disclosure and the families' desperation, Ronen felt compelled to act quickly. "It really felt like it made a lot of sense — that it was a solution for everyone," the supervisor said. "The fact that kids are asking to sleep at the school says a lot to me."
In a statement, Ronen said: "Unfortunately, our housing crisis is so severe in San Francisco, that teachers, students and administrators are spending an enormous amount of school time to address unsafe and insecure housing of students."
It comes to no surprise that San Franciscans, residing in the tech capital of the world 'Silicon Valley,' would consider an idea that, if implemented, would be the first-of-its-kind in America. "It's interesting in terms of out-of-the-box, innovative thinking for a problem that a school district wouldn't typically help to solve," said school board President Hydra Mendoza. "There's something to be said for kids being in a familiar space and I think that's what was compelling for me."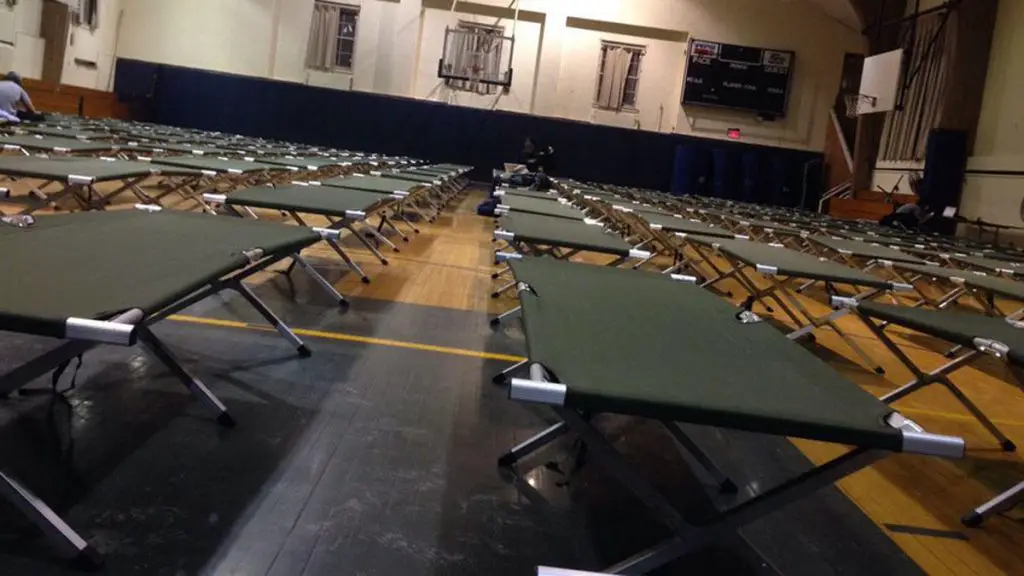 Little precedent exists nationally for such an expansion of the city's homeless services. Many affected community members still question whether the Mission's public school is an appropriate location. Buena Vista Horace Mann requires major fixture upgrades, including new bathroom stalls, outdoor lighting, crumbling walls and exposed wiring.
In addition to a known rodent issue, maintenance staff have difficulties keeping restrooms stocked with basic necessities such as toilet paper and hand soap. If the proposal is accepted, the gym's single shower will also pose a sanitation problem for the potential traffic of 60 to 80 adults, children and infants expected to pass through the school's halls.
Some parents have expressed concerns not only of the school as a potential locale for the family shelter, but also security issues. Johanna Lopez Miyaki wondered if a security guard would be employed and if there would be a limit as to how long families could stay at the school. Miyaki also reflected as to whether or not school staff would be able to clean the gym in time before kindergartners bound into the gym for physical education.
"I don't think any of the parents are opposed to finding a solution to this heartbreaking and really critical situation," Miyaki said. "But I think it's ambitious, to say the least, that [they're] going to roll this out in October."
In addition to support from the school board, the proposal needs a budget sign-off by San Franciscan Mayor Mark Farrell to fund the shelter, with an agreement that would give the city the responsibility for operating and maintaining the shelter.
Apart from California, some schools have already lionized the doubling of schools as emergency shelters at night, such as a private Quaker school in New York. Public schools are largely designated as emergency shelters in the event of natural disasters such as earthquakes or tsunamis to name a few.
"We're in the middle of a humanitarian crisis, and we're happy to consider any and all ideas people bring forward, and we'll give this full consideration," said Jeff Kositsky, director of the city's Department of Homelessness and Supportive Housing. "The fact that it hasn't been done before doesn't mean we shouldn't try it."
Homelessness in San Francisco as a Humanitarian Crisis
It is no exaggeration either to say that the homelessness in San Francisco is a humanitarian crisis. Some have argued that the concentrated tent encampments in the city present worse conditions than some of the world's poorest slums.
An NBC Investigative Unit surveyed 153 blocks of downtown San Francisco, revealing a lethal medley of drug needles, garbage and human feces covering the streets. Most of the city's homeless are known to be found in the Tenderloin neighborhood, which also represents part of the Theatre District. Besides theatre, the area houses the City Hall, police station and, most worrisome, schools and playgrounds.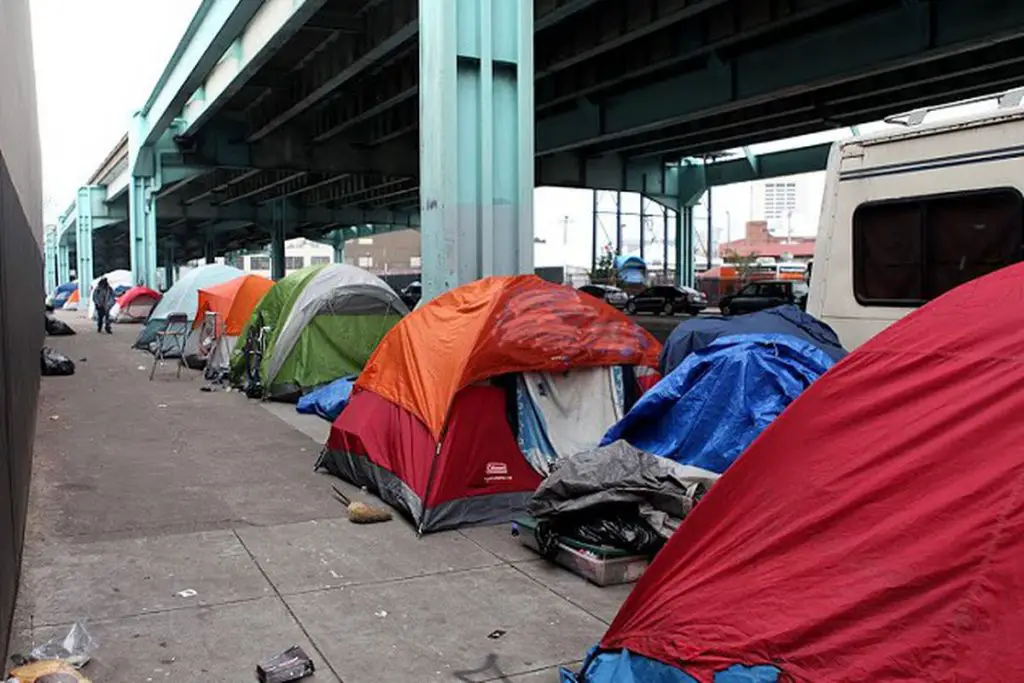 "We see poop, we see pee, we see needles, and we see trash," said preschool teacher Adelita Orellana. "Sometimes [the children] ask what is it, and that's a conversation that's a little difficult to have with a 2-year old, but we just let them know that those things are full of germs, that they are dangerous and they should never be touched."
Of the about 7,500 homeless people living in San Francisco, more than two-thirds suffer from health conditions including brain injuries and HIV/Aids. 3-year-old preschool student A'Nylah Reed indignantly explains navigating the perilous streets of Tenderloin on her walks to school with her mother. "The floor is dirty. There is poop in there. That makes me angry."
"California has the highest rate of homelessness and the highest increase in homelessness in the nation," said Assemblyman David Chiu, D-San Francisco. "It's become evidently manifested in so many ways, from hepatitis A outbreaks to huge increases in tent encampments."
The Homeless Experience in California
The experience of homelessness in San Francisco differs among the homeless community. The issue of student and family homelessness in California extends beyond elementary or high schools. College students in California are all too familiar with the difficulty of finding a house or apartment to rent out in neighborhoods still in the process of gentrification.
A California State University study released in January found that almost 11 percent of its students reported experiencing homelessness at one point in the past year; among African-American first-generation college students, the figure spiked to 18 percent.
For students like Arthur Chavez, a Caltech transfer student, resorting to homelessness eliminates the added rent expense in addition to the mammoth expense of all-encompassing tuition fees.
When Chavez lost his living space, he described his best option: parking his 2001 Toyota Corolla on the top floor of a campus garage, propping pillows on the front seat and sleeping with a knife nearby for protection. "I didn't have enough for a down payment on an apartment and my money was disappearing because of bills and gas," says a dejected Chavez. "My spirit was dampened."
California legislators have proposed a bill to address affordable housing specifically for students. Proposed by Sen. Nancy Skinner, Senate Bill 1227 would allow students to submit financial aid documents to qualify for low-cost housing, extending state-affordable housing incentives to private developers building apartments specifically for full-time students.
While some college students struggle to find affordable housing options, other homeless people in San Francisco are proud to live on the streets and are content with the life they've established there. Ronny Goodman, a San Franciscan who lives in a mobile tent-and-cart make-shift home, moves to a new location every three days, sometimes moving more frequently if forced.
Lately, he feels as though he's being run out of the city he's lived in for his whole life. "When they tell me to move, I ask them, 'where can I go?'" he says. "'Where can I go that I won't be a problem in the city, since you don't want me here?'" Goodman refused to stay in the shelters or city-funded housing because, being an artist, he wasn't allowed to store his canvases and paints in those areas.
At the tent encampment under Highway 101, Oscar McKinny has lived in San Francisco since 1976 and been homeless since 1985. When he tried living in a single-room occupancy hotel for 11 months, paid for by the city, he left since his boyfriend was not permitted to stay with him.
After that experience, he expressed no interest in city-funded housing or shelters nor reintegrating into society. "This is my permanent housing," he says, pointing to his tent. "I think I'm terminally homeless. But I live my life and I'm happy the way I am. I don't think I'll ever be able to change."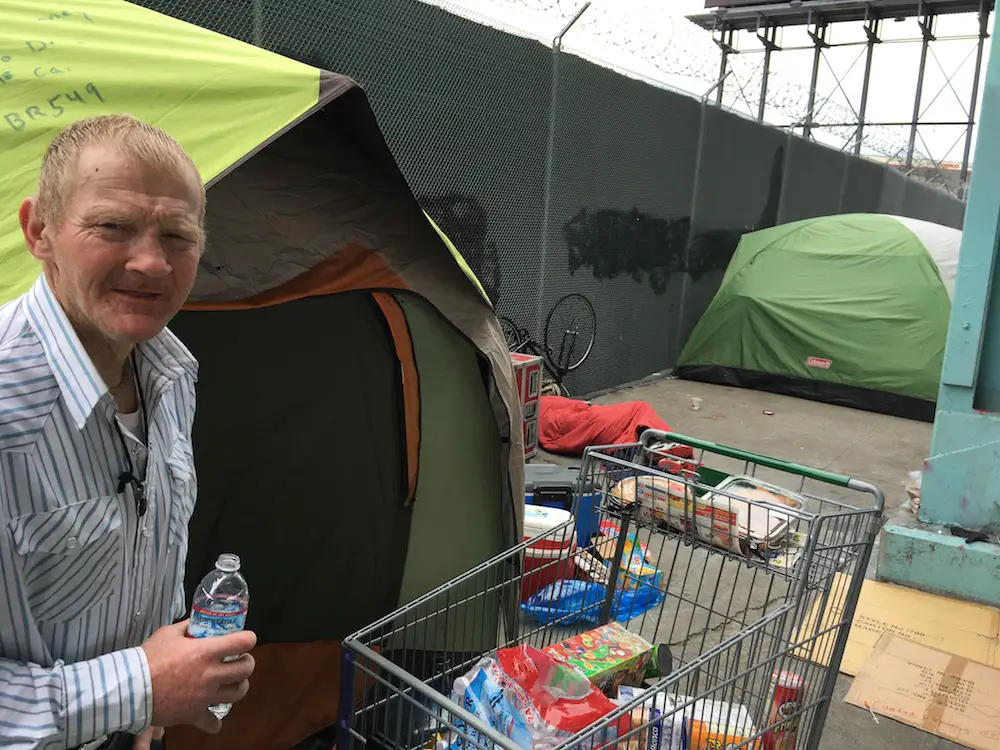 UN special rapporteur on adequate housing, Leilani Farha, says the Bay Area homeless live in an "unacceptable squalor amid U.S. wealth." In Oakland just across from San Francisco, the city's scattered sheds, housing up to 35 people, have experts claiming that they could pave the way for modern American shantytowns.
Robyin Clark, a camp 'mom' who has been homeless since the age of 12, is grateful for the city-supplied camp bed and three storage boxes which act "like an ice freezer." A couple of miles away lives Mavin Carter-Griffin in a shack built from unstable tarps and wood, the floor covered with broken glass. She felt at times that she created a Burning Man-style art project.
Other times, she felt she's lost a part of her humanity on the streets. "There's this abject humiliation and embarrassment," Carter-Griffin says. "I'm astounded that my life is here." People have lost even the few possessions they own in encampment sweeps or have no respite through laws criminalizing sitting on sidewalks and food sharing. "There's cruelty here that I don't think I've seen," she said.
Homelessness Outside of California
San Francisco may be dealing with the highest increase in homelessness in America, though several other major cities continue to struggle with homelessness crises. Based on Nashville official estimates, some staff approximate 2,300 homeless people in the area while local advocates estimate some 20,000 people.
According to data released by the Office of the Superintendent of Public Instruction in Washington state, 40,934 students were counted as homeless during the 2016 – 2017 school year.
Although public schools may very well serve to at least provide a safer place to sleep overnight for homeless families, several cities have already implemented the use of recreation centers as emergency shelters for the homeless.
In St. Louis, Missouri, the Park Recreation Center gymnasium doubles as an educational center by day and emergency shelter for the chronically homeless by night. At least six recreation centers in Austin, Texas, are being considered as temporary homeless shelters, with the hope of providing bedding, showers, industrial-grade kitchens and computer resources.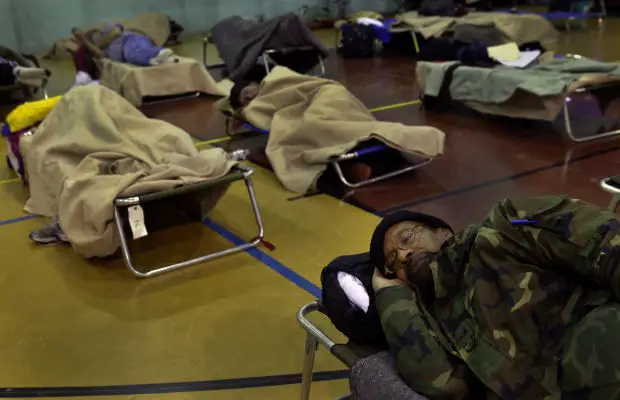 It's too easy to say that the best way to ameliorate the lives of homeless in San Francisco and Bay Area is rehabilitate them back into society since members of the homeless community require different needs.
Instead, city and community members would do well to give the homeless what they need, whether it be the means and tools to reintegrate in society or allowing them to live on a street corner without forcing them to move to a new location every three days.