On March 10, 2018, much to the surprise of many Ontarians, Doug Ford, brother of the former Mayor of Toronto Rob Ford, became leader of the Ontario Progressive Conservative (PC) Party.
Following the elimination of Tanya Granic Allen and Caroline Mulroney after the first and second rounds of the preferential ballot, in the third round, the Ontario PCs announced in a late news conference on Saturday that Doug had won the party's leadership.
Doug finished with 50.6 percent of electoral votes while Christine Elliott, one of the other three candidates, came up short at 49.4 percent of electoral votes. However, Elliott won both the popular vote and the majority of Ontario's 124 ridings. The leadership race was so close that she refused to concede until she could ensure that the votes were tallied up correctly.
Motivated initially in Jan. 2018 by Patrick Brown's resignation due to sexual assault allegations, Doug decided he would announce his bid for the running of Ontario PC Party leader.
Opposition to Doug's recent leadership centers on his lack of political experience. However, this isn't Doug's first stint in politics; he also served as Toronto's City Councillor in Ward 2 Etobicoke North from 2010 to 2014 alongside his brother Rob, who was the city's mayor at the time.
Doug, who was his brother's most aggressive advocate, spent most of his time, not surprisingly, championing Rob's pledge to cut down on city waste, among other things. He also stood by Rob throughout the tumultuous revelations of his illegal drug use of crack cocaine when Rob was videotaped several times publicly intoxicated.
Despite his controversial substance abuse, Torontonians remember him, for the most part, for how he improved their beloved city. During his first year in office, Rob privatized garbage pickup west of Yonge Street and was able to ensure that no property taxes increased.
The city's people also recalled with admiration that Rob, while on a regular work day, answered all of his calls personally from the public without complaint. When his brother was diagnosed with cancer in 2014, Doug ran for the position of Mayor of Toronto, but lost to current Mayor John Tory.
Keeping this in mind, it remains dubious as to how well Doug will transition and grow into the role of Ontario's PC leader without the guidance of his brother Rob to steer him in the world of politics. It is clear, however, that Rob is not the only politician who has influenced Doug's own political rhetoric and beliefs.
Then presidential candidate Donald Trump's brand of populism also roused this discourse in Doug. When Doug pronounced his bid for the Ontario PC Party leadership, he said that the party had been co-opted by "the elites who are disconnected from the grassroots of the party and don't care about the average struggles of Ontarians."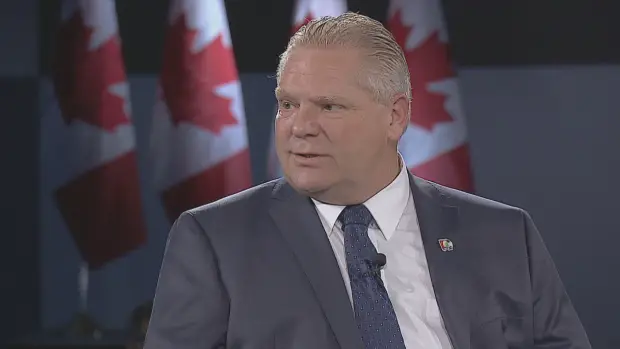 Doug first became influenced by populist ideology from Rob, who championed this kind of rhetoric during his term as Mayor of Toronto. In turn, then presidential candidate Trump adopted a similar populist rhetoric during his own campaigning. Doug commented favorably then on President Trump's lack of political experience.
"He's not a politician; he's against the establishment. The establishment has run the Republican and Democratic party for God knows how long. He doesn't owe anyone anything at all," says Doug.
"They have big financial pacts down there that are backing all these candidates, that means [politicians] are indebted to [these financial partners]. [Politicians] owe the pacts favors, [politicians] owe the lobbyists favors, [politicians] owe the big corporations favors. Donald Trump doesn't owe anyone favors, except making sure that [him and his future cabinet team] 'Make America Great Again.'"
Populism is a very effective political tool that politicians use to convince a nation that they are for the people and against the establishment, thereby against status quo.
Dr. Benjamin Moffitt, postdoctoral fellow in the Department of Government at Uppsala University, in his new book "The Global Rise of Populism: Performance, Political Style and Representation," says that rightist politicians use this ideology, arguing they represent a unified "will of the people" and oppose "the enemy" by claiming to "drain the swamp" or fight against "liberal elites."
Because Doug laces this populist discourse within his own rhetoric so plainly, this has prompted opposition to claim that he, along with his leadership, holds promises that are nothing more than hot air. Only time will show how true their remark proves to be.
Doug, in an effort to bolster his leadership qualities, often touted his business acumen developed over his time at Deco Labels and Tags, the family-run business which has made the Fords quite wealthy. Co-founded by his father, the Fords' company makes pressure-sensitive labels for plastic-wrapped grocery products, bringing in annual sales estimated at $100 million.
In an interview with The National Post, four former Deco employees observed that the company was well-managed under Doug, being well-liked also in Chicago wherein the company currently has another branch.
However, because of the 2010 elections in which Doug pulled back from daily management to make room for his entrance into politics, the company plummeted into "managerial gridlock" and "absolute chaos," the sources say, under the leadership of Randy Ford, Doug's brother.
Considering Doug's business proficiency and lack of political experience, the comparison between him and President Trump is irresistible. Others argue, though, that there are clear differences between Doug and the current president of the United States.
University of Waterloo professor Emmett MacFarlane came under fire on Twitter for comparing Doug to President Trump even though Doug hasn't taken a strong anti-immigration position or made palpably racist and sexist claims.
When asked how they will replace an estimated $4.3 billion in revenue that would come from a polemic carbon tax, a comprehensive national carbon pricing plan, Doug, along with leadership rivals Christine Elliott, Caroline Mulroney and Tanya Granic Allen, struggled to present potential solutions. Doug recalled how his own brother cut taxes for the city of Toronto.
"I don't believe we need to cut any jobs, I don't believe in taking food off people's tables," he clarified in a news conference after the debate Wednesday night. "We're going to find efficiencies…and that's how we're going to save the money, just like we did in the city of Toronto."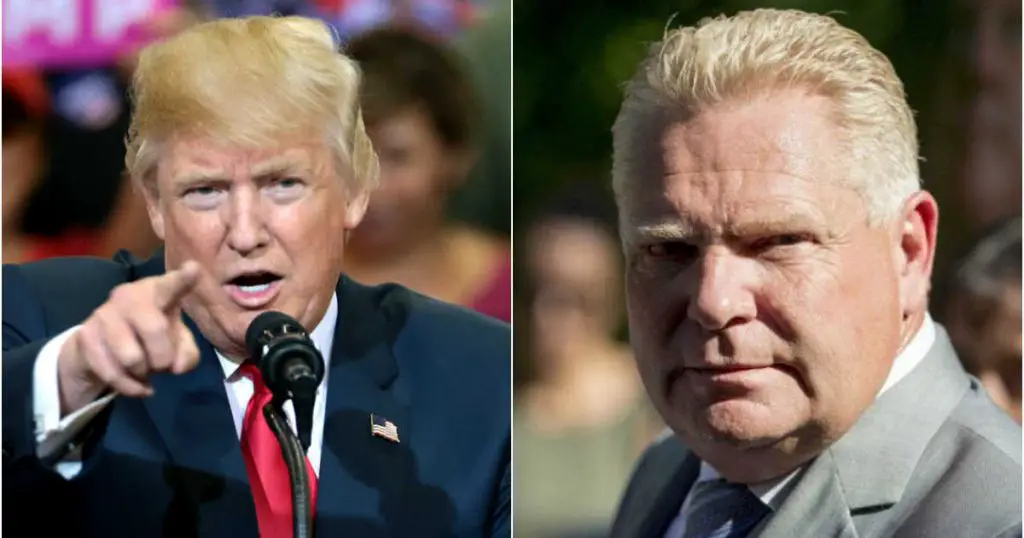 During the Ontario PC debate, Doug was asked to comment on the #MeToo movement, marking the current feminist movement that has encouraged many women and men to come forward with sexual misconduct claims.
"That's something that's totally unacceptable. I have four girls, my wife. But it's not just women; it's men too," Doug said. "We have to start respecting our colleagues. No one should use their power to pressure anyone into anything."
Doug claimed that the simplest way to respond to sexual assault perpetrators is to remove them from their power. "Make sure to hold people accountable. If it happens, they're gone," defends Doug. "You can't use your position of power to force yourself upon someone, either way, male or female. There's rules of conduct right now; [people] have to follow them."
Prior to winning the Ontario PC leadership, Doug opened up the abortion debate again, with a fresh perspective on how young girls should get their parents' approval to go about the operation.
In reference to abortion, he says: "You have to give a note to your kids when they're 12 and 13 years old to go on a field trip. You have to approve even getting their tonsils out, but you don't have to approve and keep secret with [abortion]."
In addition to abortion, Doug hopes to see more consultation with parents when it comes to the sexual education curriculum in the province. He argues that "sex ed should be about facts, not teaching Liberal ideology."
Doug will face current Liberal Premier Kathleen Wynne and Ontario New Democratic Party leader Andrea Horwath in the provincial election this June. "We're going to spend the coming weeks getting the party in fighting shape, because the people of this province are ready for change," said Doug.