One mention of Dan Schneider's name invites visceral childhood nostalgia. From the early 1990s until now, Schneider created or co-created hallmark Nickelodeon shows, including (but not limited to) "The Amanda Show," "Drake & Josh," "Zoey 101," "iCarly" and "Victorious." Talk about a trip down memory lane.
Schneider helped craft beloved characters and storylines that enthralled a generation of Nickelodeon viewers. They watched Zoey and the gang come of age at Pacific Coast Academy. They joined in on "random dancing" with Carly, Sam and Freddie. Now, they watch in despair as the top-dog producer suspiciously leaves the network, and rumors of pedophilia and abuse rise in his wake.
In the hubbub of the #MeToo movement, Schneider's abrupt departure immediately raised suspicions. Nickelodeon, however, released a joint statement with Schneider that alluded to nothing of that nature.
"Following many conversations together about next directions and future opportunities, Nickelodeon and our longtime creative partner Dan Schneider/Schneider's Bakery have agreed to not extend the current deal," the statement read. "Since several Schneider's Bakery projects are wrapping up, both sides agreed that this is a natural time for Nickelodeon and Schneider's Bakery to pursue other opportunities and projects."
But Deadline.com, an entertainment news website, told a different story. The site contends that "for years Schneider had been under a cloud of suspicion over the treatment of some younger stars of his shows. Among the things that have raised eyebrows are his tweeted photos of the toes of his young female stars."
Enlightened with knowledge of the producer's questionable actions in the past, now perusing pictures of Schneider embracing young Ariana Grande, Miranda Cosgrove and more elicits an acutely uneasy sensation. And yet, his work accrued widespread praise and merited him prestigious titles such as the "Norman Lear of children's television" and the "Aaron Sorkin of tween sitcoms" from The New York Times.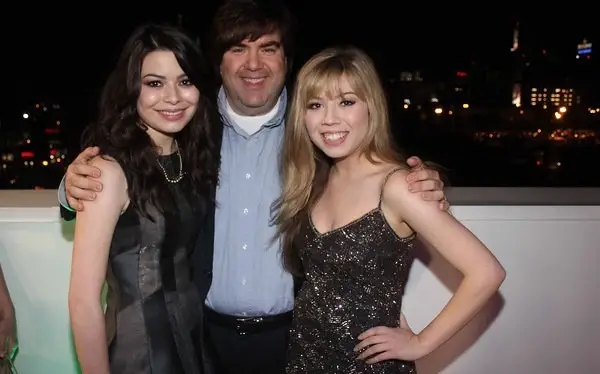 A seemingly ceaseless barrage of sexual assault allegations concerning influential celebrities, influencers and artists begs a convoluted question: Can one separate the art from the artist? Adults and young people alike have grappled with this quandary, watching horrified from the sidelines as one after another favorite actors, comedians and TV hosts fall from grace.
But for young people bred on Nickelodeon's consuming content, this pill is particularly hard to swallow. Kids giddy with excitement ran off the school bus, grabbed apple juice and Goldfish crackers, plopped down in front of the TV and turned on Nickelodeon.
Indelible memories made right there in those precious boyhood or girlhood moments seem almost impossible to let go of. Betrayed by the father of their beloved shows, grown-up Nickelodeon fans confront separating not only the art and the artist, but also an impactful piece of their childhoods.
Roxane Gay, famed author of "Bad Feminist" (2014) and "Hunger" (2017), tackled the moral question at hand with signature poignance in an article for The New York Times.
"We've long had to face that bad men can create good art. Some people have no problem separating the creation from the creator. I am not one of those people, nor do I want to be. I recognize that people are complex and cannot be solely defined by their worst deeds, but I can no longer watch 'The Cosby Show,' for example, without thinking of the numerous sexual assault accusations against Bill Cosby. Suddenly, his jokes are far less funny," Gay wrote.
"I cannot separate the art and the artist, just as I cannot separate my blackness and my continuing desire for more representation of the black experience in film from my womanhood, my feminism, my own history of sexual violence, my humanity."
In regards to Dan Schneider, one Twitter user aptly summed up their mixed feelings.
"Dan Schneider is a perfect example of 'love the work, hate the jerk.' Because the man created Drake and Josh, easily one of the best sitcoms of the 2000's, yet at the same time has solicited foot pics from underage fans in the past to satisfy his fetish."
The dilemma endures, yet no solution seems sufficient or fair. In November 2017, CNN reporter Dylan Byers came under harsh fire after the following tweet:
"Despite the pain/humiliation women have endured (which is of course the paramount issue), it's worth taking stock of the incredible drain of talent from media/entertainment taking place right now. Never has so much talent left the industry all at once."
After an influx of angry fellow reporters and viewers condemning his stance, Byers deleted his tweet and explained that it "was poorly worded and didn't properly convey [his] intended observation."
Admonishing Byers' view sounds and feels very righteous. But if that is the unanimous verdict — that the work of sexual harassers or assaulters be shunned — then a number of things must happen. First, viewers midway through a "House of Cards" binge-watch must abandon the show due to Kevin Spacey's sins.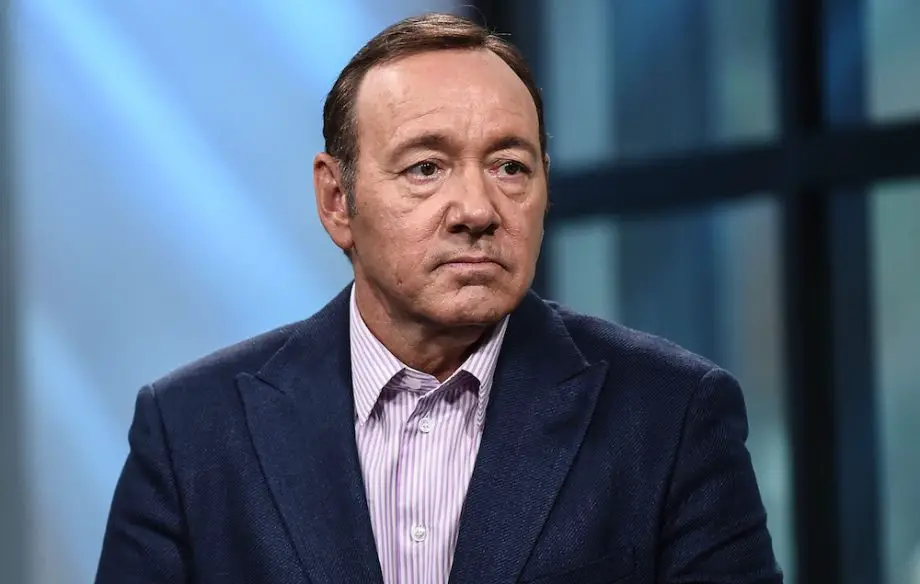 Every famous film Alfred Hitchcock ever made must be shelved. Harvey Weinstein produced "Shakespeare in Love," as well as a plethora of well-known movies. Any Louis C.K. stand-up must be spurned. And when a rerun of a classic episode of "Victorious" or "iCarly" appears on the TV, viewers must change the channel, or else perpetuate a corrosive culture of tolerance towards sexual misconduct.
This seems like an all-or-nothing affair: Either accept that the creation and the creator are completely separate entities or denounce all work that a tainted figure so much as touched. Both have consequences.
While no new evidence or official allegations have risen to the surface, HuffPost, Vanity Fair, The Washington Post and more have cited Deadline's shocking report. Reporters are no doubt digging deep into the story, searching relentlessly for any validity to these claims.
A beloved actor, director or artist's misdeeds are disheartening enough, but when someone with influence over the malleable minds of America's youth is called into suspicion, the dangers are amplified.
If word should arise that Schneider's actions have indeed been reprehensible, Nickelodeon will be called to answer the pivotal question: Will they stand by Dan Schneider? The network will need to decide if it will vindicate or castigate its departed hitmaker, the man to whom it owes much of its success and prominence.
The eyes of young people with shaken faith will watch closely as these ghastly rumors are confirmed or denied, and as Nickelodeon faces one of the age's most pressing and perplexing questions on the public stage.