This Saturday will be 2018's Cinco de Mayo, a holiday celebrating Mexican culture and heritage, and one that has come to take on special significance under the presidency of Donald Trump, who made infamously disparaging remarks about Mexican people and campaigned on the promise of building a wall between Mexico and the U.S.
Cinco de Mayo is an annual celebration held on May 5 that commemorates the Mexican Army's unlikely victory over the French Empire at the Battle of Puebla, on May 5, 1862, under the leadership of General Ignacio Zaragoza.
Celebrating Cinco de Mayo is far more popular in American than it is in Mexico, as it has taken on the symbolic responsibility as acting as the day of the year to honor Mexican culture and its impact on the American life. Indeed, in Mexico, the commemoration of the battle continues to be mostly ceremonial, including events such as military parades and speeches.
According to an article written last year from The Hill, President Trump decided to break the 16-year-old tradition of celebrating Cinco de Mayo at the White House. Instead of a White House celebration that year, a small fete was headlined by Vice President Pence and held with a reduced guest list.
The White House never commented on why they decided to break from tradition and refrain from celebrating Cinco de Mayo.
Both President George W. Bush and President Barack Obama used Cinco de Mayo to connect with the Hispanic community — inviting cabinet members, Latino celebrities and Mexican Embassy officials to the White House — and to promote immigration reform. In 2016, Obama had 500 guests, food catered by San Antonio celebrity chef Johnny Hernandez and music by Mexican pop band Mana.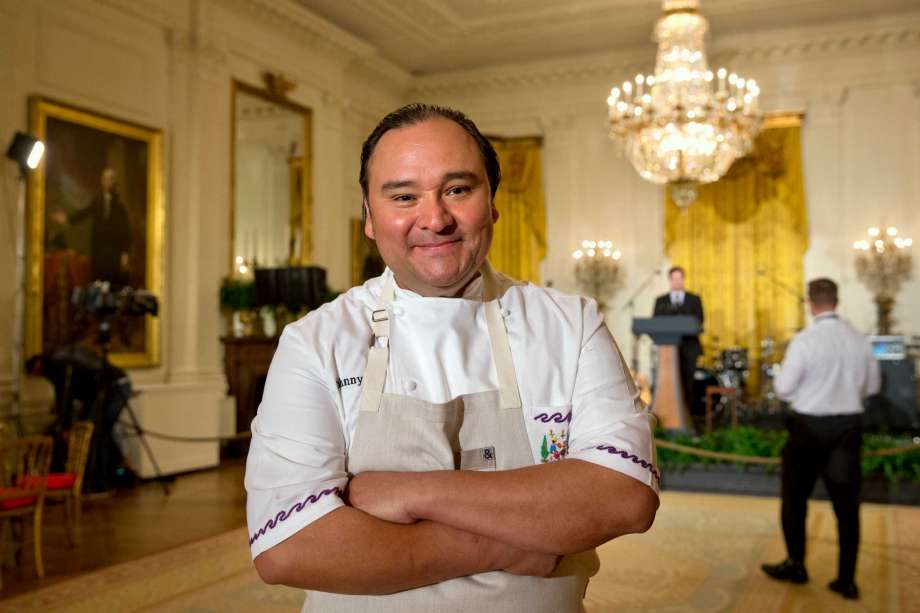 However, in 2016, Trump — who was then the presumptive GOP presidential nominee — celebrated Cinco de Mayo and tweeted about it. He showed a picture of himself with a taco bowl from Trump Grill in New York City, with a caption reading: "Happy #CincoDeMayo! The best taco bowls are made in Trump Tower Grill. I love Hispanics!"
Republican National Committee Chairman Reince Priebus came to Trump's defense after Democrats and Latinos bashed the tweet. "Honestly, he's trying, and I'll tell you what — I honestly think he understands that building, unifying and growing the party is the only way we are going to win," Priebus, now Trump's White House chief of staff, said the day after the tweet.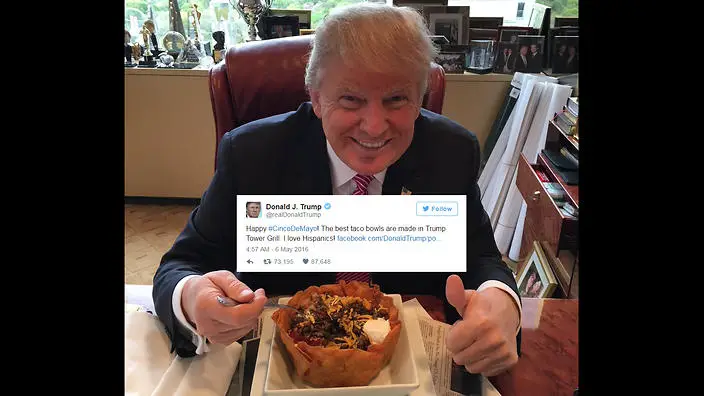 President Trump has been very vocal on the issue of illegal immigration since being elected. According to The New York Times, in an article published on April 2, he recently tweeted regarding illegal immigration.
"As ridiculous as it sounds, the laws of our country do not easily allow us to send those crossing our Southern Border back where they came from. ACT CONGRESS." He also added, "A whole big wasted procedure must take place. Mexico & Canada have tough immigration laws, whereas ours are an Obama joke."
The message capped a second consecutive day of presidential tweeting on immigration policy that was touched off on April 1 when Mr. Trump began venting about "dangerous caravans" of migrants he said were headed to the United States.