Linda Brown Thompson, who became the symbolic center of Brown v. Board of Education, died on March 25, 2018, at the age of 75.
Brown grew up during a time in which racial segregation was the norm in many communities, and, as an African-American woman, she faced many struggles, including wanting to attend a certain school.
According to The Washington Post, Brown had a dream of going to the Sumner School, located four blocks from her home, in Topeka, Kansas. But, because she was black and the elementary school was segregated and only open to white students, Brown was forbidden from attending.
Brown, who was a third-grader at the time, had little comprehension of skin color and simply wanted to go to Sumner.
As a result, Brown's desire to join her white friends in class and avoid a long walk led to one of the most transformational court cases in United States' history.
Soon, the 1954 Supreme Court decision bearing her father's name, Brown v. Board of Education, led to legislation that helped permanently dismantle racial segregation in the United States.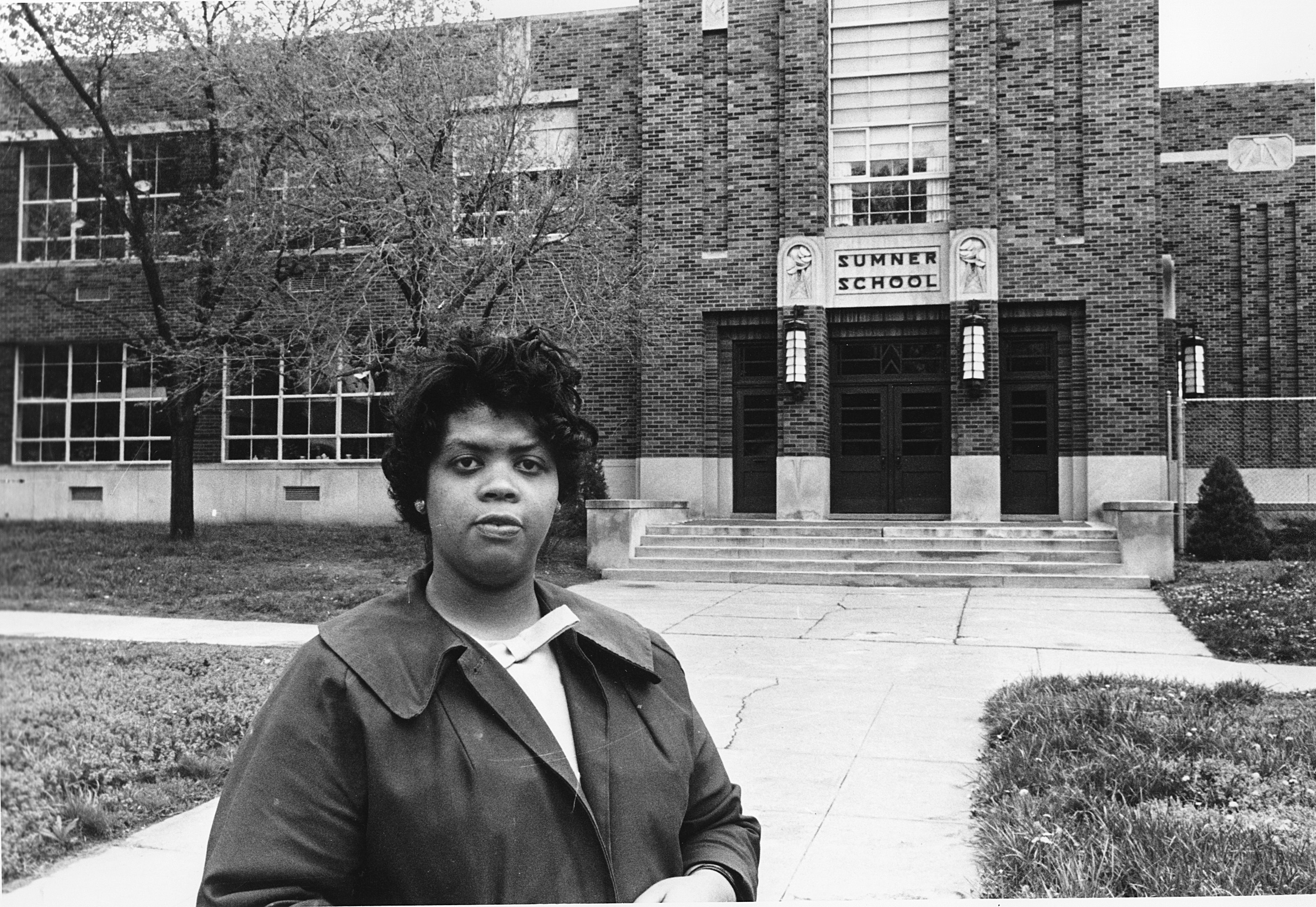 At the time of the case, less than 10 percent of the Topeka population was black. The city had integrated high schools and had begun integrating its middle schools. Rev. Oliver L. Brown — Linda Brown's father and assistant minister at St. Mark's African Methodist Episcopal Church — was one of 13 plaintiffs who sought to ensure the city fully integrated the rest of its schools.
Rev. Brown was recruited by the National Association for the Advancement of Colored People (NAACP), which had orchestrated four other class-action lawsuits demanding high school segregation in South Carolina, Virginia, Delaware and the District of Columbia.
Rev. Brown was named the lead plaintiff "as a legal strategy to have a man at the head of the roster."
CNN reports that Linda Brown was 9 years old in 1951 when her father tried to enroll her at Sumner Elementary School.
When the school blocked her from enrolling, her father sued the Topeka Board of Education, a case that was then combined with the four other class-action lawsuits, which all ultimately led to the Brown v. Board of Education case.
In May 1954, the court ruled that "separate educational facilities are inherently unequal," an inequality that violated the protections afforded to all Americans under the 14th Amendment of the Constitution, which states that no citizen can be denied equal protection under the law.
Though she remained more of a figurehead than an active participant in the trial, Brown's name remains synonymous with the conviction it took from black Americans to demand equal treatment under the law.
Sherrilyn Ifill, president and director-counsel at NAACP Legal Defense and Educational Fund said, "She stands as an example of how ordinary schoolchildren took center stage in transforming this country."