A historic moment kicked off 2018 when it was announced that Adam Rippon would become the first openly gay man to compete at the Winter Olympics for the U.S. figure skating team. The 28-year-old figure skater first heard the decision on Jan. 7 while waiting anxiously in his hotel room. Once Rippon received the text confirming the choice, he made history in more ways than one.
Not only is he the first openly gay man to compete, Rippon is the oldest figure-skating rookie. At 28 years old, Rippon will be making his Olympic debut surrounded by 17- and 18-year-old teammates.
A native of Scranton, Pennsylvania, Rippon was the oldest of six children. As a young child, he suffered from multiple ailments, including an eye infection and his appendix bursting. Despite the medical trials, he continued to grow and develop a love for the sport of figure skating, but he considers himself to be a "late bloomer" because his true dedication didn't begin until he was about 10 years old.
Rippon took home the gold at the 2008 and 2009 World Junior Championships, making him the only man to have won back to back. This success had encouraged him to work toward Olympic status for the 2010 team, but he placed fifth at the 2010 Nationals and wasn't able to go.
He continued to compete, but did not see the same success and was unable to make the team for Sochi either. Rippon credits his gold medal at the 2016 U.S. Nationals as the breakthrough moment of his career, saying, "It felt like all my hard work had been validated. All the sacrifice my mom and family had made had been worth it. Winning that gave me the confidence to really know that your dreams can come true."
The skater had every intention of reclaiming that title at the 2017 Nationals, but after breaking his foot during practice, he was unable to compete. As the Olympic season began, Rippon took at a chance to recreate himself and received two silver medals in the Grand Prix competitions and placed fifth at the Grand Prix Final. In the end, it was his fourth-place finish at the 2018 Nationals that created the biggest controversy.
From an outsider's perspective, it might have been hard to understand why the fourth-place finisher, Rippon, would be chosen over the second-place finisher, Ross Miner. Those who know a thing or two about figure skating, though, are aware that simply placing well at Nationals is not enough to guarantee a spot on the team.
Instead, members of the team are chosen by a committee, which is made up of coaches and other professionals. In the end, 11 of the 12 committee members voted to send Rippon over Miner. The president of U.S. figure skating, Sam Auxier, said, "The overarching theme is to select the team that will give us the best chance at medals. The key was not looking at one great performance…we had to look at the body of work."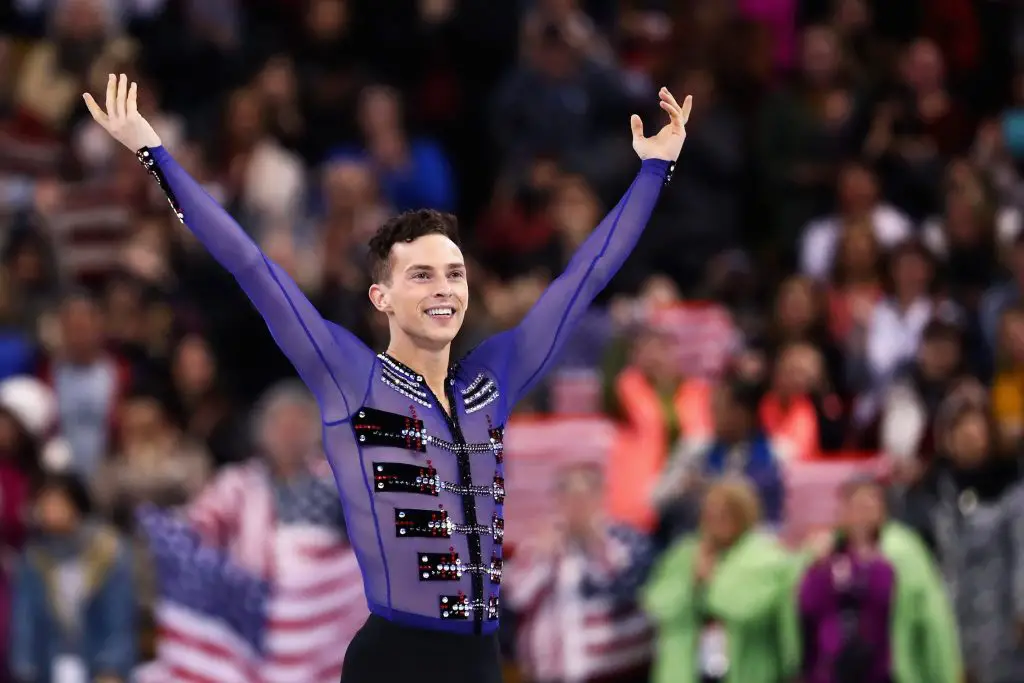 In an article on USA Today, writer Christine Brennan wrote, "The criteria makes you think there's some kind of real system behind what U.S. officials are doing, when the fact is they can do whatever the heck they want." Like her, many have argued that Miner was snubbed of his spot on the team and that this should be the start of a change to the inner workings of the committee. To add insult to injury, Miner wasn't even chosen as the first alternate for the team, which was given to 2014 Olympian Jason Brown, who placed even lower than Rippon; instead, Miner was made second alternate.
Miner's coach, Mark Mitchell, contributed to the argument, saying, "I feel like if U.S. Figure Skating knew they weren't going to send Ross [Miner], it's really gutless of them to not tell him in advance." However, Mitchell's anger may be coming from a personal place, as he himself experienced the same thing in the race for the 1992 Olympic team, in which he was dropped after finishing third at that year's Nationals.
Despite all of the controversy, there was still much to celebrate about Rippon's place on the team. As mentioned, he has faced a long road to reach where he is now, both as a skater and in his personal life.
Rippon has spoken about his experience with bullying when he was younger. As he told the LA Times, "Being a small gay kid from the middle of nowhere, Pennsylvania, is a hard way to grow up." He was able to find solace in figure skating as a way to express his creativity and a sport that fit who he really was.
Even as he continued to find success as he grew, again in his twenties he struggled. After failing at his second attempt to join the U.S. team, this time for the 2014 Sochi Olympics, Rippon became despondent and almost gave up skating entirely.
A year later, in late 2015, Rippon finally came out publicly as gay. Not too long after that, he became a gold medalist of the 2016 U.S. National Championship. He began a liberating climb back to the top, which was paid off when he became the third member of the U.S. men's figure skating team for 2018.
Rippon has embraced his role as an openly gay athlete and has tweeted multiple times the importance of it. Though he doesn't want his sexuality to be what defines him, it is a part of who he is. In fact, when asked what's it's like being a gay athlete, Rippon replied, "It's exactly like being a straight athlete except with better eyebrows."