A Sixth Sense
Check out next semester's course catalogue. You might just find your sense of place.
By Cassidy Leslie, University of Nevada, Reno
---
What does it mean to have a sense of place ?
It's recognizing the identity of a place and how it can affect your character, and one way to experience that phenomenon is by moving somewhere new for the first time.
My sense of place originates from living in a small town in Nevada for many years, and more recently, a city. So, when faced with choosing a college, I did so according to its proximity from my home, not so my parents could visit whenever they wanted, but because of the affordability and creditability of the university.
But, I never thought to look at the history or the literature of the state. Why would I? I've lived in Nevada my whole life. The Silver State is my place, I've always been proud of it and knowledge could not replace my pride.
From elementary school to high school, I was taught Nevada history in a short and sweet version, so the rest of the year could be spent on national and world history. Although my history lessons on the Sliver State were condensed, I felt like I had enough knowledge of my place to be prideful of where I came from.
During my third year of college, I decided to enroll into English 300, Nevada in Literature. This not only allowed my pride for the Battle Born state to grow, but also my knowledge of the area. As I sat in class with fellow Nevadans on one side of me, and migrants from everywhere else on the other side, we listened in awe to the stories and history that was Nevada in Literature.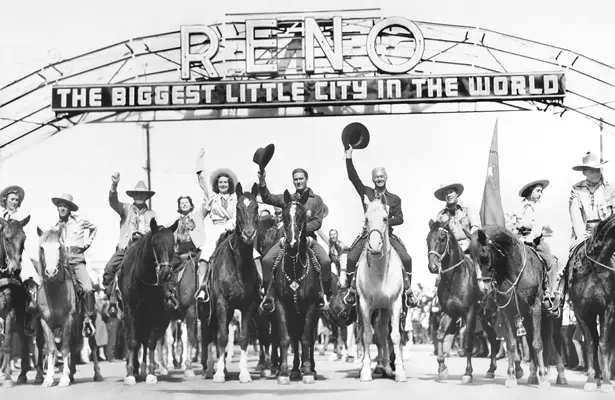 This admiration that my peers and I felt is exactly how Cheryll Glotfelty wants her students to feel during and after taking this course.
She describes the class as "reading your way into a sense of place," which is exactly what she did. Glotfetly moved to Nevada straight out of graduate school for a teaching position here at the University of Nevada, Reno, and has never looked back. She describes her move to Nevada as love at first sight.
"I love this job, I love this place; it's been a great fit," she says.
Glotfetly began her career by teaching a course called Literature of the Far West and Nevada, though she admits that at the time she was unaware of Nevadan literature.
To solve this problem, Glotfelty had her students do reports on a story that was either written by a Nevadan author or one that took place in the state. It was her students' emotion and pride that made her excited to do her own research on the rich literature of the state.
"I really liked what they reported, so I began to look more and more into the literature. As time went on, my department chair asked me to split Literature of the Far West and Nevada into two courses. This way, both literature of the far west and Nevadan literature could be covered equally," she says.
I found that, like my professor, the more literature I read about my beloved home, the more I felt connected with it. I've always been aware of the delight I get from my knowledge of the state, but taking this course heightened it for me. As I read these pieces of literature and listened to Glotfelty's lecture, I became aware of my sense of place. There were articles that sparked my attention, simply because they were about my hometown  or a place I visited regularly while growing up. Most of all, the course allowed me to begin to feel a sense of place within the city I live and attend college in.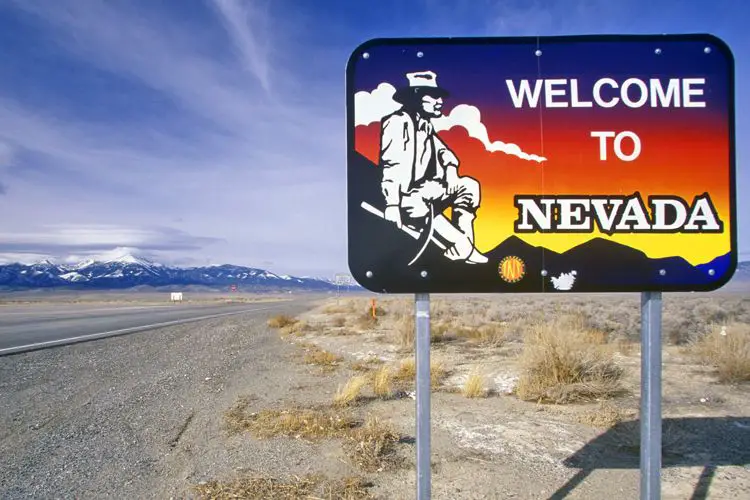 As class continued, I began to see how it was benefiting myself and other native Nevadans, but I wondered how it was affecting  those from out of state.
"Taking Nevada in Literature has benefited me in ways much larger than I could've ever imagined," says Laura Gattis. "Being from California, my view of Nevada was only of gambling and prostitution, and taking this course has opened my eyes to the beauty, culture and appeal to life in Nevada, outside of Reno and Las Vegas."
Andrea Facchin, who is also originally from California, had a similar view after taking the course. "Nevada in Literature is valuable because it has taught me a lot about the history and significance of Nevada, which has given me a greater apperception for this state and the diverse ecosystems within it," she says. "This course is also benefitting me because it gives me an insight into the ethical issues that are being debated in Nevada."
These reactions to the course are  exactly what Glotfelty has in mind each time she teaches it. "This is the essence of this course, it's using literature not only to enjoy it, but to enhance one's experience in being in a place. A course like this can help students appreciate, be proud and love the state where they live," she says.
Glotfelty also suggests that all students take courses that are defined by their state. She believes her course promotes enrichment within her student body, because they can connect to and have a meaningful relationship with the place they live, and it can enhance their life.
Though Nevada in Literature has helped me understand my sense of place, all college students should open their course catalogue and search to find a literature or history class about the state they attend school in. Relationships developed in courses like this provide knowledge that will continue to benefit students, even outside of college, for the rest of their life.