I was first introduced to the work of David Sedaris by my mom. As the dark days of December during my freshman year of college were closing in around me, I grasped at anything full of cheer (and distraction) to keep my spirits up through finals week. She suggested I listen to some of Sedaris' Christmas-themed essays from the collection "Holidays on Ice," which was already downloaded in our family Audible account. The first essay had me choking on my cafeteria lunch I was laughing so hard. Since then, I've been one of the humorist's innumerable devoted fans.
Sedaris is the author of nine books, most of which are collections of humorous essays based on his family and personal life. He is a consistent guest reader on popular NPR radio show "This American Life," and his essays regularly appear in "The New Yorker." His most recent release, "Theft by Finding," is a compendium of his diary entries over the last forty years. While the new book is guaranteed to give you a laugh, if you're new to David Sedaris' writing, check out these essays first to get acquainted with the author's specific brand of warm, off-the-wall wit.
Remember when I said I laughed so hard I almost choked? This was the essay that made me, and so many Americans, immediately commit to the writing of David Sedaris. It chronicles his short-lived career as one of Santa's elves in a Macy's department store at the heart of New York City, where there seems to be anything and everything but holiday cheer. The essay could be considered Sedaris' breakthrough; he read it on NPR's "Morning Edition" in 1992, and it generated the second-highest amount of requests for tapes in the show's history, according to "This American Life" archives. It is replayed on NPR almost every year during the week of Christmas. Whether you're a tinsel fanatic or a self-proclaimed Scrooge, "Santaland" will have you in stitches all year round.
Favorite Line: "They closed the meeting saying, 'I want you to remember that even if you are assigned Photo Elf on a busy weekend, YOU ARE NOT SANTA'S SLAVE.'"
2. Sedaris Family Dynamics: "True Detective," originally published in "Naked" (1997)
David Sedaris grew up one of six children, making his siblings and parents frequent starring characters. His sharp-tongued, now-late mother is especially important in his work, and "True Detective" serves as a hilarious introduction to her place in the family. He recalls his mother and older sister's obsession with crime shows, which seems mundane until crime strikes close to home in the extremely funny form of some very misused bath towels.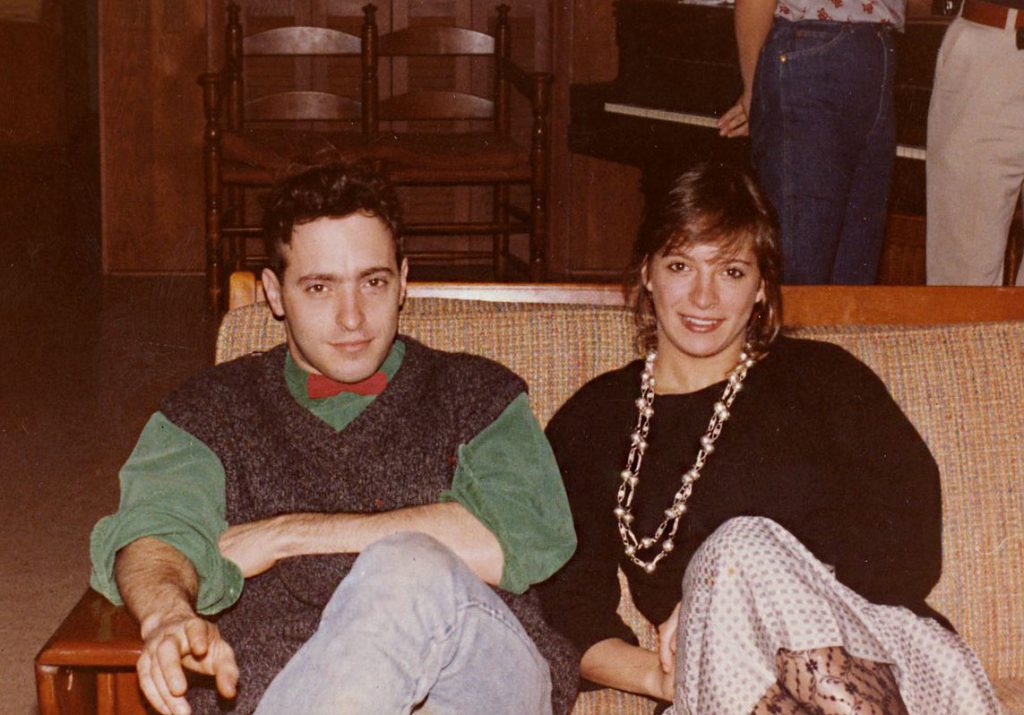 While the detective hijinks are a good laugh, it is Sedaris' observation of his hard-shelled mother's vulnerability in private, when he catches her painting her toenails, that shows off his gift for marrying the poignant with the hysterical.
Favorite Line: "We were well into the summer reruns when our household was shaken by a series of very real crimes no TV detective could ever hope to crack. Someone in our family had taken to wiping his or her ass with the bath towels."
If struggling to learn a second language in a foreign country is usually a stressful experience, it becomes an extremely funny one in the hands of David Sedaris. "Me Talk Pretty One Day" chronicles the author's attempt, at the age of forty-one, to take French language classes while living in Paris. He fumbles to keep up with the classroom's fast pace, and hilarity is gleaned from his exchanges with a teacher so brutally belittling she once says, point-blank, "I hate you" to Sedaris in class. Underneath the humor, however, Sedaris captures the anxiety of being a student, and the camaraderie easily formed between classmates who hate their teacher. Read this one as a student and view your difficult classes or stodgy professors in a new light.
Favorite Line: "When called upon, I delivered an effortless list of things I detest: blood sausage, intestinal pate, brain pudding. I'd learned these words the hard way."
4. Current Cultural Criticism: "A Modest Proposal," originally published in "The New Yorker" (2015)
In a rare moment of political analysis, Sedaris penned the cheekily named "A Modest Proposal" for "The New Yorker" shortly after gay marriage was legalized by the American Supreme Court in June 2015. The essay is unmistakably Sedaris in tone and wit, but there's something about it that feels more serious and important because of the weighty subject matter.
As a reader, being able to witness Sedaris' contradictory emotions (poignant joy about the ruling, trepidation concerning actual marriage) is an intimate, vulnerable look inside an already-candid author's mind. Plus, you'll get to meet Hugh, Sedaris' partner of over twenty years, and will immediately start shipping their heart-melting relationship.
Favorite Line: "From the dawn of time, the one irrefutably good thing about gay men and lesbians was that we didn't force people to sit through our weddings."
While reading these essays online or in books is wonderful, I believe the true magic of a David Sedaris essay can only be experienced by listening to the man himself deliver the stories. The cleverness of his stories can only be matched by his impeccable comedic timing when reading them aloud. For that reason, head over to iTunes, Audible or your local library to check out the audiobook versions of Sedaris' collection. A bonus? A few essays bring in guest stars, including his humorist sister, the zany and always-funny Amy Sedaris.
Finally, if you become, like me, a David Sedaris superfan, think about purchasing tickets to his currently-running book tour. He's making stops all over the continental U.S., including three (yes, three) in my home state of Ohio. Whether you attend a reading or simply skim over an online essay, any amount of Sedaris should lift your spirits.