He's Not Throwing Away His Shot
The inspirational, award-winning playwright, rapper and songwriter continues to amaze the American public with his charm, wit and overall success.
By Michelle Criqui, James Madison University
---
"My name is Lin-Manuel, I'm hosting SNL, and I am not throwing away my shot!"
In a suit and tie paired with black-and-white sneakers, award-winning actor, composer, rapper and writer Lin-Manuel Miranda takes his place on the Saturday Night Live stage, grinning up at the applauding audience before him. His excitement is apparent as he introduces himself, stretching out his hands and waving them theatrically. He makes a humble, self-deprecating quip about none of the viewers at home knowing who he is, as if that's accurate at all.
Then, naturally, he begins rapping.
Just in case you weren't already aware, Lin-Manuel Miranda is a national treasure. He is the human responsible for the creation of "Hamilton," a historical, hip-hop musical telling the incredibly motivational story of a commonly overlooked Founding Father who rose up from poverty and despair. The musical itself has quickly become a cultural phenomenon, spreading like wildfire across the globe and selling out shows on a continual basis.
Miranda was raised in a predominantly Dominican-American area of New York City, pulling inspiration for his first musical, "In the Heights," from his own neighborhood of Washington Heights. He wrote the first draft of the musical while he was still a sophomore at Wesleyan University (in case anyone out there needs any motivation to keep on writing!), which ended up being produced by a student theater company and eventually worked its way onto Broadway.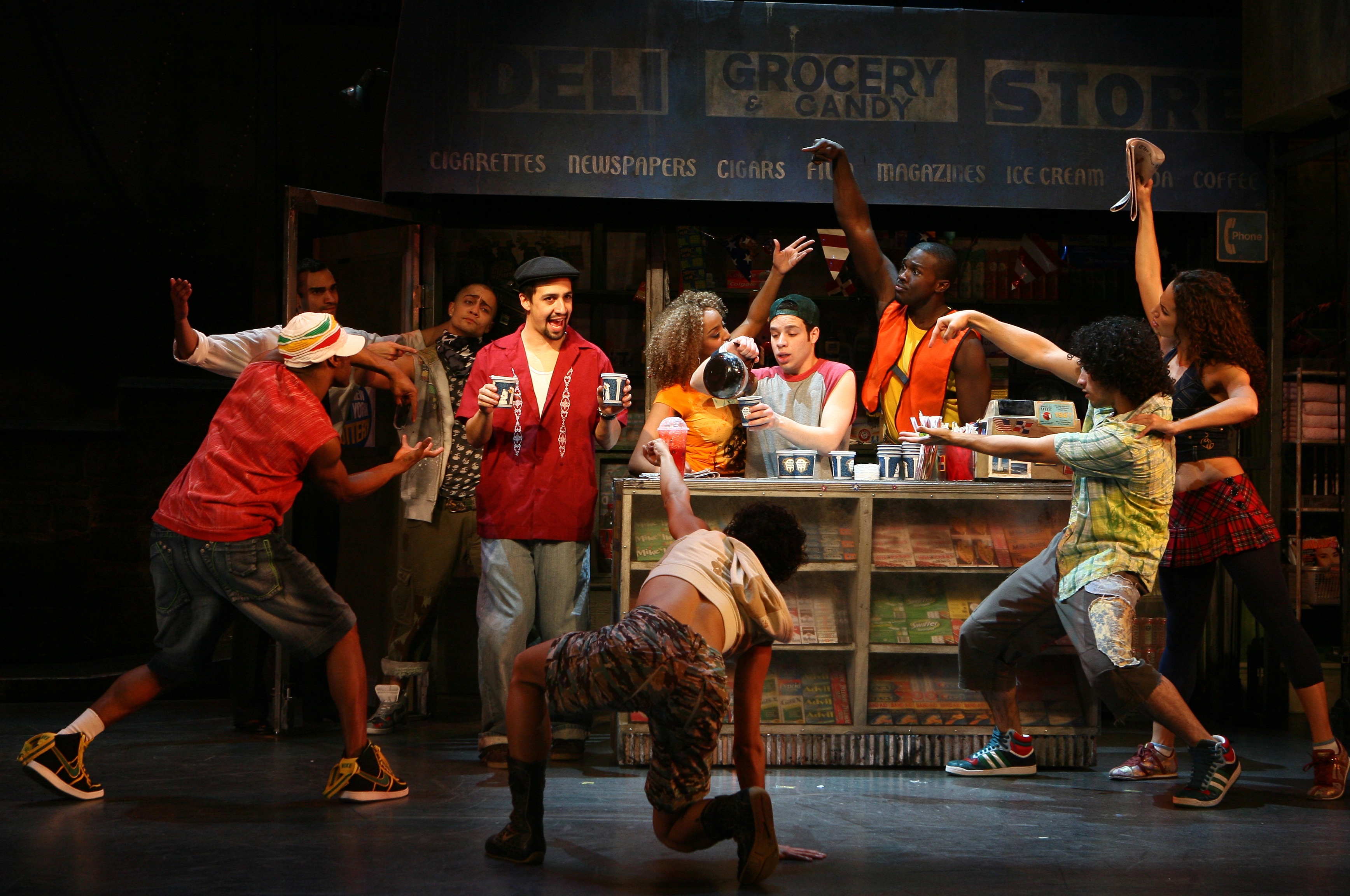 After winning a Grammy and two Tonys for the production in 2009, Miranda worked on a variety of other musicals and television shows and was invited to perform at the White House Evening of Poetry, Music and Spoken Word in May 2009.
It was there that he first rapped about Alexander Hamilton. The crowd, which included President Obama and First Lady Michelle Obama, laughed.
Now, just seven years later, the entire world is cheering him on.
So, why all the hype about this dude?
Just take one look at Miranda's Twitter and you'll see that he is really just a human cinnamon roll, with tweets like: "Gnight! You're the cream in my coffee! The sugar in my bowl! The absinthe in my cocktail! The syrup in my Slurpee! Tasty dreams, let's go!" and "Good morning! You are the bee's knees! The lamb's gams! The calves' calves! Bethenny Frankel's ankles! Invent new idioms! Let's go!"—paired with a Spongebob Squarepants gif.
He's also very invested in the political sphere, using his talent to benefit the debt crisis in his grandparents' homeland of Puerto Rico by performing a rap about it on "Last Week Tonight with John Oliver" in April 2016. He also lobbied at the White House back in March for a Senate bill that would allow Puerto Rico to declare bankruptcy and reduce a major part of its debt.
With the election season getting down to the wire, Miranda is also invested in using his prominent voice to get more Americans out to the polls. He added this line to his SNL monologue rap: "And as long as I remember to vote this November, I am not throwing away my shot!" and just recently performed with several other Broadway stars at a "Stronger Together" campaign fundraiser for Hillary Clinton on Oct. 17.
Also, can we talk about how incredible this guy is at rapping? Whether it's freestyle off the top of his genius mind or carefully composed over the course of months or years, Miranda's got this insane talent that's extremely difficult to ignore.
Jimmy Fallon put him to the test two different times on his show, having Miranda come up with freestyle raps that used a combination of three completely random words (such as "rainbow," "pancake" and "slam dunk"). Just watch Jimmy Fallon's reaction as he does it—falling all over his desk and grinning like a madman, just like I was watching this lyrical mastermind pull rhymes out of nowhere.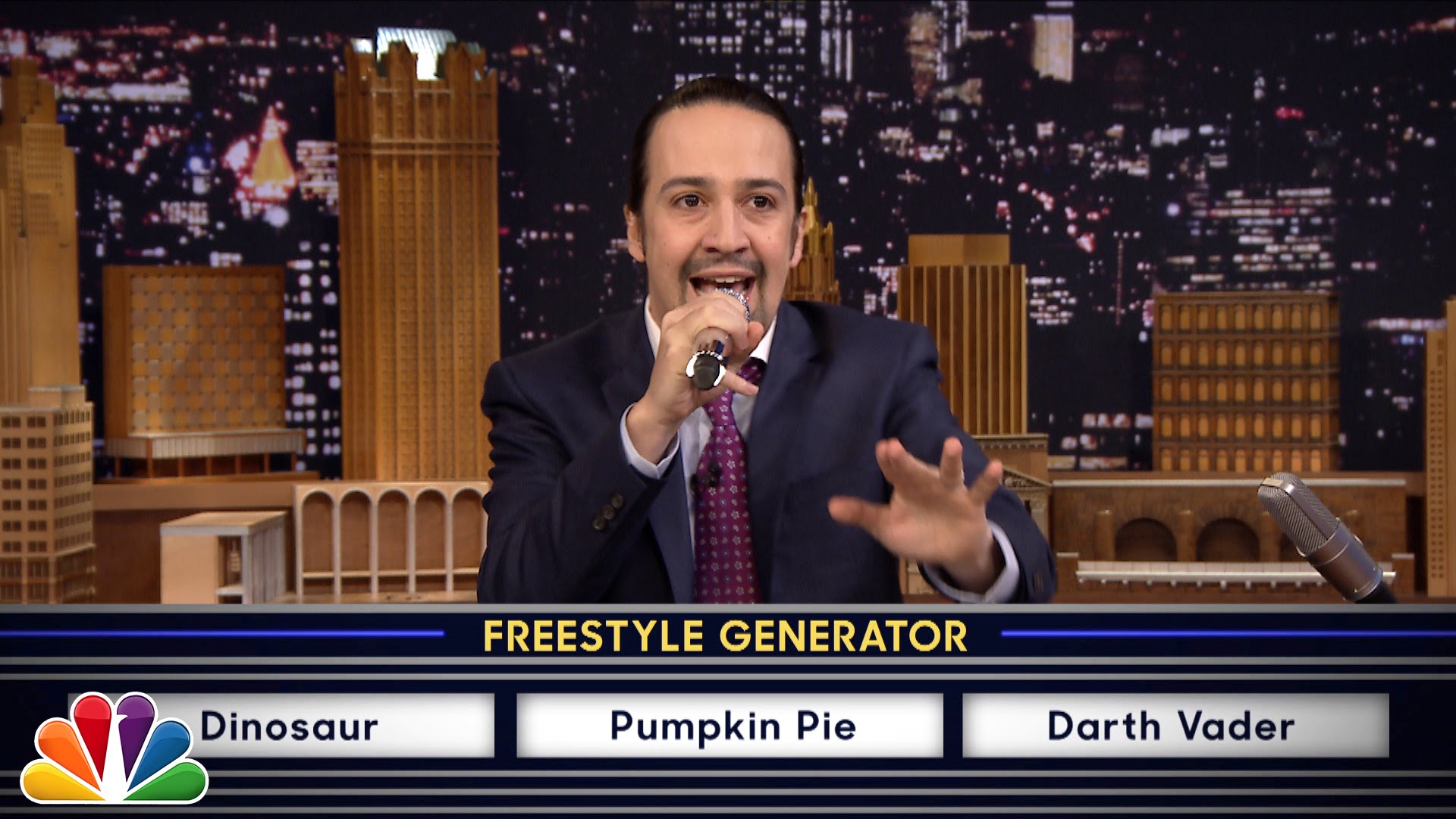 It's not like this level of skill and dedication is going unnoticed, either—it seems like everyone is trying to get Miranda included in their project. He wrote music for the upcoming Disney animated movie "Moana," composed the cantina music with J.J. Abrams for "Star Wars: The Force Awakens," is starring in "Mary Poppins Returns" and is co-producing the live-action remake of Disney's "The Little Mermaid," along with composing the soundtrack alongside Alan Menken.
How does he write like tomorrow won't arrive? How does he write like he needs it to survive?
I could sit here all day and list out all the accomplishments Miranda has already achieved at the insanely young age of 36, the extent and caliber of which deserve a full-length musical all its own. With a Pulitzer Prize, an Emmy, two Grammys, three Tonys and a MacArthur "Genius" Award under his belt, one thing is absolutely for certain—Lin-Manuel Miranda is not throwing away his shot.