The (Pretty Obvious) Case for Staying in a Hostel
Cheaper, filled with young people and usually right in the center of the city, hostels are ideal for student travelers.
By Josephine Werni, University of Minnesota Twin Cities
---
To be honest, I wasn't entirely sure what exactly hostels were before I studied abroad in Europe.
Figuring that some research would be beneficial, I decided to plug the word "hostel" into urban dictionary. I was expecting some sort of cynical description in the regular urban dictionary fashion, but all that came up were commentaries on a movie called "Hostel" and this surprisingly tame and factual definition: "A cheap accommodation for students and other budget travelers. Usually consisting of dorm-style rooms, but you can get private rooms at some." Now, a year after returning to the United States and several hostel experiences later, I'd like to relay some of the ways in which I feel that hostels are a smart choice for young travelers.
To start, hostels are mad convenient, especially where saving money is concerned. Hostels cost much less per night than the average hotel or B&B, and they are usually centrally located in cities near tourist attractions and public transportation.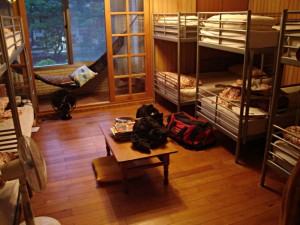 Accommodations and transportation are easily the most expensive parts of any travel budget, and staying in hostels reduces both of those costs significantly. While saving money is obviously in anyone's best interest, students and young people in general tend to be low on money, as made known to the world by our constant bitching about it on the internet, #broke #thestruggle.
While hotels are modeled in the style of apartments and B&Bs are literally someone's house, hostels typically have a dorm style set up. The style is superb for young people because it is quite conducive to socialization, in addition to creating a familiar setting to student travelers.
In addition to the multiple person, bunk-style sleeping arrangement in hostels, there are usually also several communal areas including a kitchen. This allows you to cook your own meals if you'd like, and if you're a particularly trusting person, a place to store some of your food as well. The option of being able to cook rather than being limited to eating out is another opportunity to save some money. There is also usually at least one hang out type area for people to lounge and socialize in, equipped with a few games to assist in breaking the ice in case you forgot to bring your Cards Against Humanity.
In my opinion, and I think the opinion of most other people who delight in staying in hostels, the best part about them is the crowd. Hostels foster the sort of environment than manages to pull together an ample variety of diverse, fascinating people from all sorts of walks of life who share a common passion for exploration and learning about other parts of the world.
It was in the Caveland hostel on the Greek island of Santorini that I met Lina, a 30-year old woman from Malaysia and one of my favorite people in the world. We first started chatting in the hostel's kitchen over some muesli and peanut butter toast on the second morning of my stay. She'd already been on the island for a week prior to my arrival and agreed to spend the remainder of that day showing me her favorite spots.
Later that night we watched the famous Santorini sunset together, talking about everything from childhoods to love as we watched the auroral light glide over the surfaces of the sun-bleached cottages and into the sea.
Over the next few days, I found out that she'd been traveling solo for several years and had been all over the globe, including places like China, Egypt and New Zealand. As someone who has always dreamed of embarking on extensive, international solo travel and has been told continuously that I shouldn't because I'm female, I was inexpressibly inspired by what Lina had accomplished.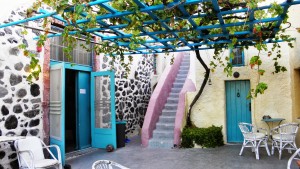 When you stay in a hostel, there are always new people to meet and interesting conversations to be had. It's a wonderful place to find new traveling friends, especially if you are a traveling by yourself, which many young people are choosing to do at an increasing rate. It's also certainly worth mentioning that when it comes to meeting new people, hostels are a much safer place to do this than bars and clubs.
Furthermore, while the presence of a particular body of like-minded people is part of the allure of hostels, the distinct absence of other groups can be just as appealing. If you stay in hostels, you'll rarely, if ever, have to deal with persnickety parental units and their screaming, stinky spawn. I apologize if I've just offended people who like children, but you have to admit that traveling with them is rarely a breezy experience, both for the individuals that created the child/children and anyone else who happens to be nearby.
Just because hostels are budget friendly and somewhat utilitarian by principle doesn't mean that they are crusty, minimalistic shells that offer no aesthetic charm. In fact, this false assumption couldn't be farther from the truth. To get an idea of what I mean, you can check out this article, which showcases some of the most badass hostels from around the world (One of the hostels that made the list is Caveland!).
Lastly, I'd also like to point out that searching for and booking hostels online is just as easy as finding a hotel or B&B. In fact, there are quite a few sites dedicated solely to booking hostels, such as hostels.com, hostelworld.com and hostelbookers.com. I can vouch for the reliability of these particular websites, having successfully discovered and secured many splendid hostels through them.
If you're planning on traveling anytime soon, whether you're headed somewhere local or international, be sure to check if there are any hostels at your destination. If so, don't hesitate to give them a try!