The Biggest Celebrity Endorsements
These seven performers have made it very clear who they're going with, though Kanye is still on the fence.
By Mallory Arnold, Ohio University
---
It's safe to say that this year's election has not only stirred the political pot, it's tipped it over and spilled drama all over the states.
People are not only picking candidates to stand by, their picking pretty ugly fights with the counter sides. So it's natural to be curious about who your neighbor or strange distant uncle is voting for.
Rarely, though, do people associate rappers and Botox-filled actresses with politics, but Kanye votes just like everybody else, and in fact his opinion may be heard louder than you and mine.
Here are seven celebrities and their endorsements for President.
1. Steven Spielberg
Steven Spielberg is a well-known liberal, so it's not shocking that he stands with Hillary Clinton this election.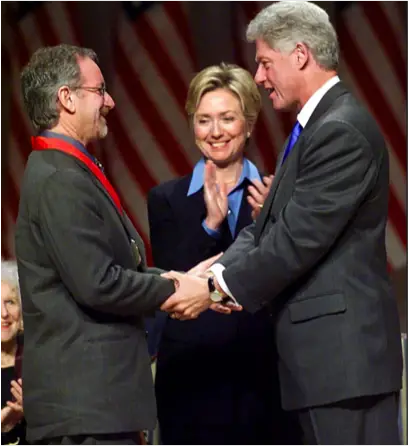 He even was hired to help her with some acting techniques for her speeches. Allegedly Hillary was less that pleased that her party thought she needed help, but nonetheless it's the support that counts.
2. Kanye West
As mentioned before, yes, Kanye West does indeed vote. Though at the 2015 VMAS he announced he was going to run for president in 2020, until then he places his trust in…wait who is West voting for?
Reports show that in 2015 the rapper donated $2,700 to Hillary For America, but close sources say that he definitely supports Trump.
While that's hard to believe given West's famous vitriol for presidents that he believes to be racist, the only person who can get into Kanye's head is Kanye.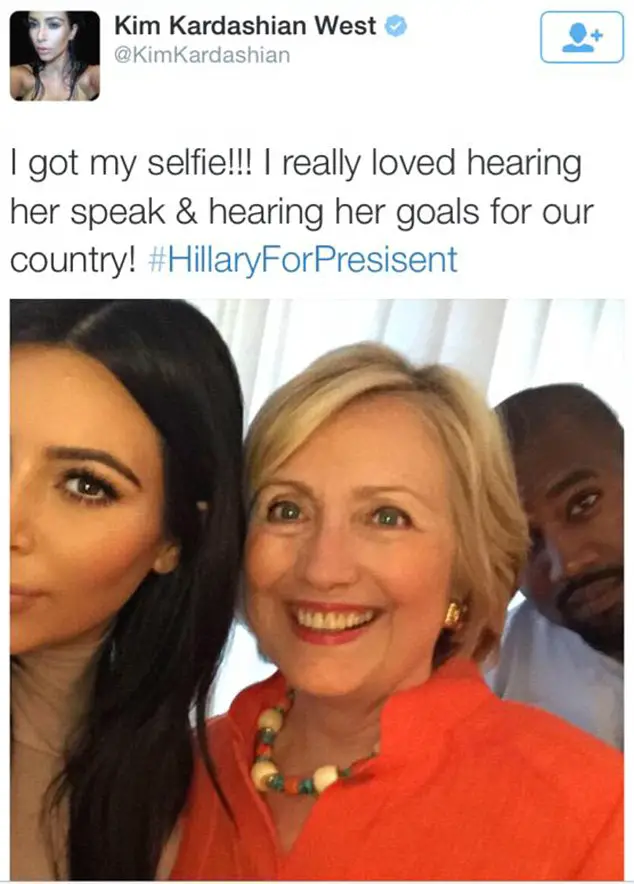 While his loyalty is shady, his wife Kim Kardashian is 100 percent supportive of Hillary, tweeting a selfie after meeting with her at the Democratic Convention. And yes, she did spell "president" incorrectly.
3. Charlie Sheen
Just when you think Charlie Sheen fell off the planet, he reappears with his vote for Donald Trump. He even went as far to say he would be his running mate "in a heartbeat."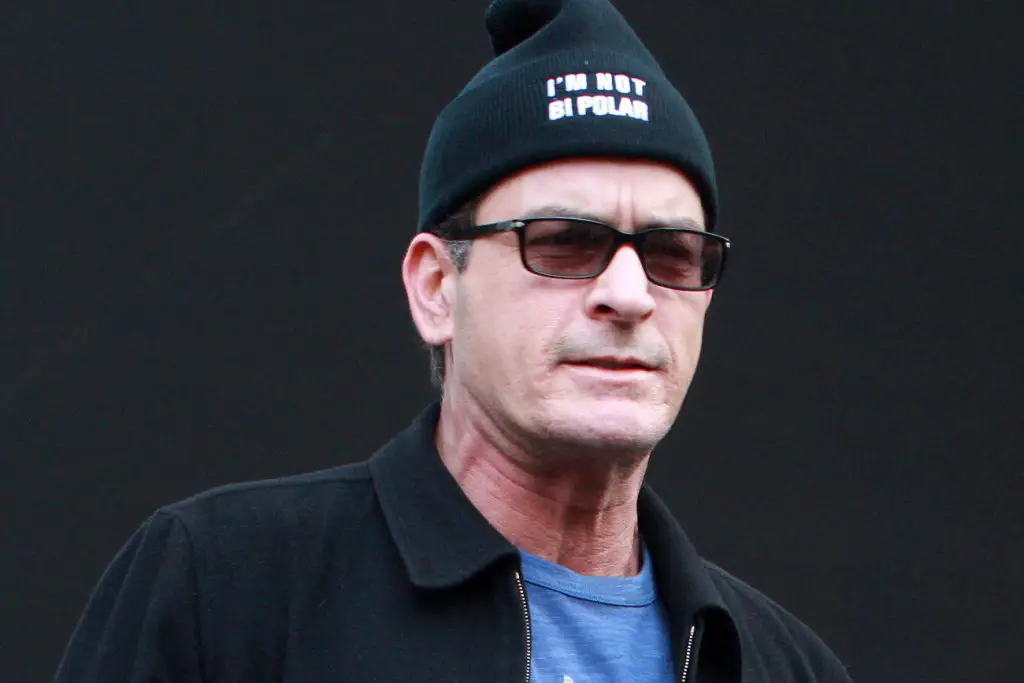 Similar to when Trump was endorsed by the Ku Klux Klan's Imperial Wizard, you have to wonder how much a thumbs-up from Charlie Sheen actually benefits his campaign reputation.
4. Azealia Banks
Rapper and songwriter Azealia Banks took to Twitter to announce her choice for the next President, claiming Trump "is the only one who truly has the balls to bust up big business."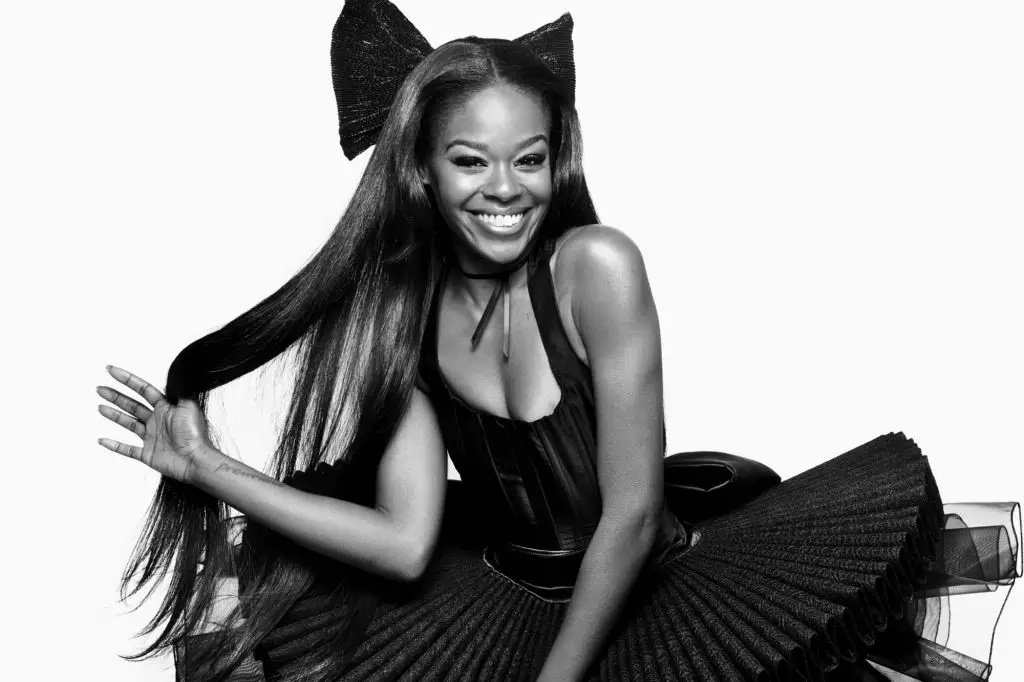 Her tweet is ironic considering that Trump has built his entire reputation as a vanguard and benefactor of big business, but her thought process comes more from a place of desperation than optimism. In a string of political tweets on February 1st, Azealia said, "In conclusion, I think Donald trump is evil like America is evil and in order for America to keep up with itself it needs him." Hmm.
5. Meryl Streep
The talented Meryl Streep isn't shy when it comes to showing off her support for Hillary.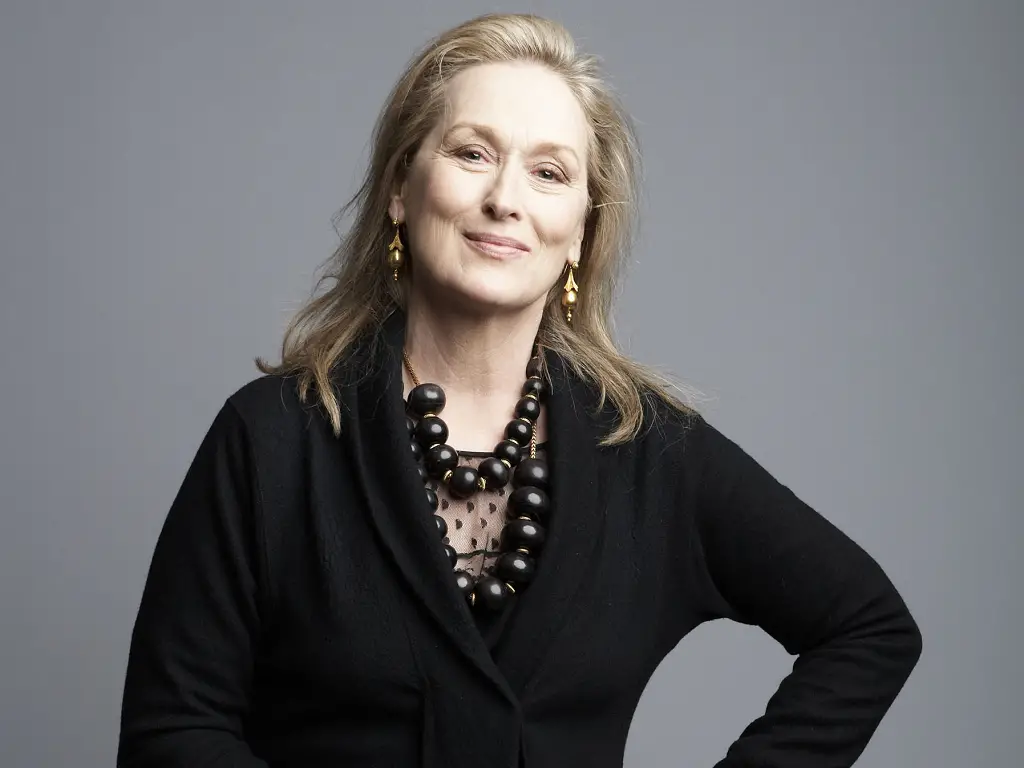 She endorsed the Clintons during her speech at the 2016 Democratic National Convention and used strong girl-power to express how important it was to her that Hillary won the election. She even listed off a collection of women who were first in their fields, saying "It takes grit, and it takes grace."
6. Jon Voight
Jon Voight shocked people by making a plea to the American people, begging them to see the positive things about Donald Trump.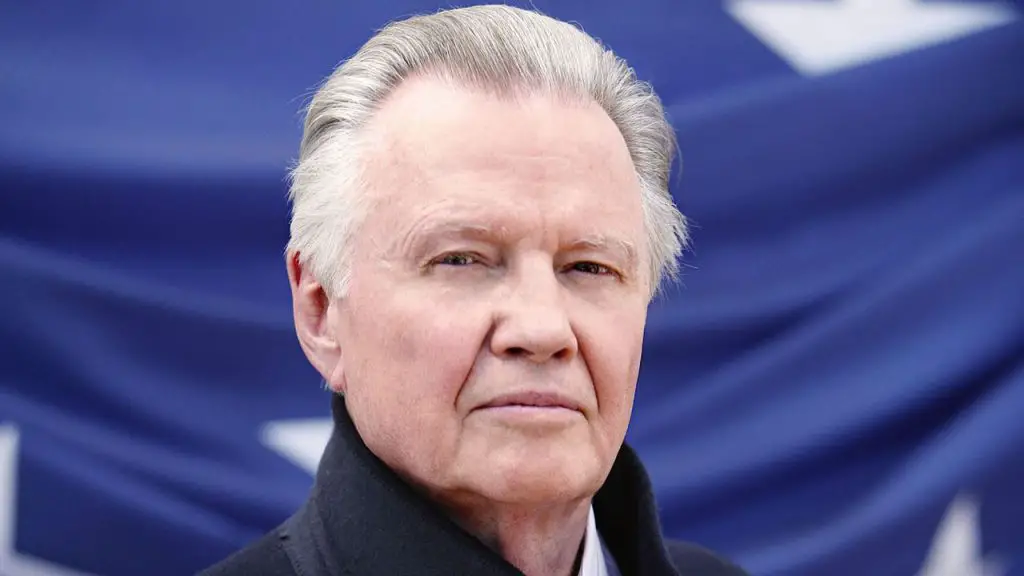 He released a statement saying, "I pray all Americans who have seen and felt the meltdown of America with the Obama years, to please fight for Donald Trump. He will not let us down. I pray for all good people to see clearly what faces us now. The right vote will save our nation."
7. Demi Lovato
A Disney superstar for three years now, Demi Lovato joined Hillary at an Iowa rally to try to show who the real rockstar is.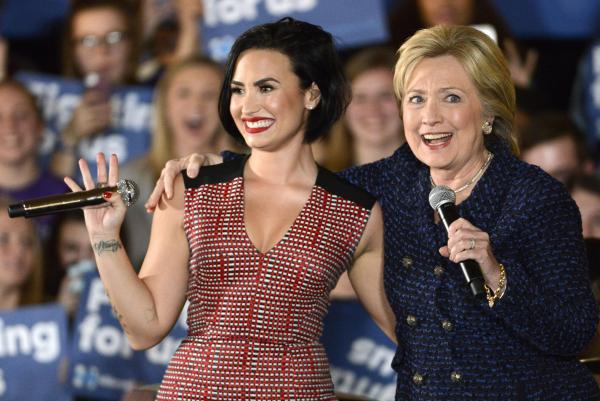 She helped organize the event on the University of Iowa campus, speaking and performing a few songs to excite the crowd. "I don't think there's a woman more confident than Hillary Clinton." She said after performing her latest single "Confident."
Sometimes people are so caught up in celebrity drama that they forget that celebrities don't actually live in our screens, but have real lives and valid opinions. Yes, sometimes they cause a bunch of drama and controversy, but it's all those shenanigans that make their voices the loudest, and that's why politicians are always happy share a photo-op or grab a mention from them. So fire up your Snapchats and celebrity gossip apps because you definitely don't want to miss out on the latest.
Happy voting!