Red Carpet Romance
What I learned about tattoos from Johnny and Winona could fill a book.
By Brooke Mondor, Brookhaven College
---
Although most famous couples seem absolutely perfect on the surface, there are usually all sorts of things going on behind the scenes that the public never hears about.
For instance, Ben Affleck and Jennifer Garner recently divorced, even though I was positive that they were going to be one of the celebrity couples that made it—they were together for 10 years!
I'll be the first to admit that the majority of celebrity break-ups have left me wondering if true love even exists. I mean, if Britney and Justin couldn't make it work, who can?
That being said, I've learned valuable lessons about love and relationships while grieving over the loss of many of Hollywood's favorite couples. Here's what I learned about love from five of the biggest celebrity break-ups.
Johnny Depp and Winona Ryder
The story of Johnny and Winona's relationship and eventual break-up makes me want to curl up into a ball and sob forever. For one, they looked absolutely perfect together, evidence here, here and here.
Their story was also that of fairytales. They met at the Great Balls of Fire! premiere in 1989, and began dating two months afterwards. They got engaged in 1990 and were very public about their love for each other.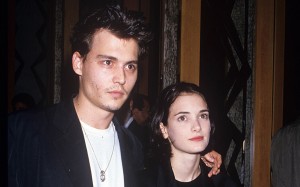 In 1989, the couple made these declarations about each other to the press:
Johnny: "I'd die for her. I love her so much. I don't know what I would do without her. She's going through a lot right now. I wish I could just kiss away the pain, make it go away, stop it, kill it! If she, you know, I don't know what I would do. I'd kill myself. I love that girl. I love her. I love her almost more than I love myself."
Winona: "When I met Johnny, I was pure virgin. He changed that. He was my first everything. My first real kiss. My first real boyfriend. My first fiancé. The first guy I had sex with. So he'll always be in my heart. Forever. Kind of funny that word."
However, the two were eight years apart in age, and that ultimately contributed to their downfall. The reason for their break-up was that Winona's parents thought that she was too young to get married and the couple was too emotionally immature to deal with a serious relationship.
What I Learned: Their break-up taught me that if you really love someone, don't let people get in your way! If you know you want to be with someone and they aren't causing you harm in any way, don't let people discourage you from being with that person.
If you do let people get into your head and mess with your relationship, you may end up with a "one that got away" too. Also, don't get tattoos of your girlfriend/boyfriend/fiancé's name unless you are 1,000,000 percent sure you are never breaking up. Ever.
Brad Pitt and Jennifer Aniston
Don't get me wrong—I love Angelina Jolie and Brad together. But let's take it back to the early 2000s when Brad and Jennifer were everyone's relationship goals.
They had a fairytale romance: they met on a blind date, had a beautiful wedding and eventually bought a house together. (Not to mention the fact that they looked amazing together.)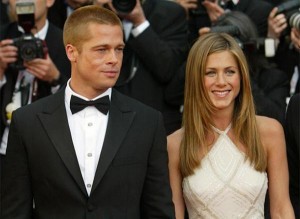 Unfortunately, in 2005 the two divorced. To make matters worse, there were rumors that Brad cheated on Aniston with Angelina, which pretty much proved to be true.
What I Learned: Their whole rollercoaster ride of a relationship taught me that it is possible to bounce back from a devastating break-up.
Even if the person who you thought you were going to spend eternity with has cheated you on, you can pick up the pieces and continue living your life.
Though it was definitely a rough time for Jennifer, she handled the whole thing with her head held high and eventually got her own happy ending with her new husband.
Tim Burton and Helena Bonham Carter
To begin with, I for one never knew that Tim Burton and Helena Bonham Carter never officially married. I sort of just assumed they were. Anyway.
These two were the perfect eccentric-quirky couple.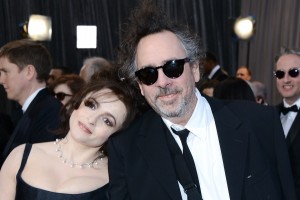 They met in 2001 when Burton directed Carter in his remake of Planet of the Apes. They were together for thirteen years, had two kids together and worked on several movies together. They also had a pretty interesting living situation, as they had separate living spaces that connected in the center.
Whatever the reason for their split, the two have agreed to remain friendly and co-parent their kids.
What I Learned: Their break-up taught me that sometimes two people may really love each other and seem perfect together, but that doesn't mean they are supposed to be together forever. And that's okay.
Kat Von D and Steve-O
While this break-up is more recent and less popular than the others, it is just as mystifying to me. The couple was super public with their obviously passionate and love-filled relationship, even though it only lasted about three months.
They were constantly posting pictures together and writing sweet messages back and forth on social media (which have since been deleted), and it seemed like everyone was gushing over how cute the couple was.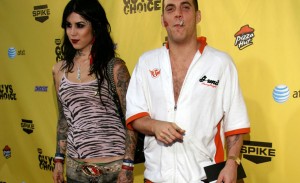 Though the relationship seemed to be progressing very quickly, they really seemed to be in love! Alas, all good things must come to an end.
It's still not quite clear as to why the two broke up, but the whole thing appeared to be very sudden. Which brings me to another lesson learned through celebrity break-ups: Just because couples look happy together in pictures and are constantly declaring their love for each other publicly, does not mean the same is happening in private.
Von D and Steve-O obviously had some differences, but nobody would have seen their break-up coming just by looking at social media.
What I Learned: I learned to not use social media as a platform to project false images on the internet. If you're truly a happy and perfect smiley couple 99 percent of the time, cool. If not, don't feel pressured to pretend that you are.
Britney Spears and Justin Timberlake
Ah, the pop music couple that dreams are made of.
Spears and Timberlake met when they were both child stars on the All New Mickey Mouse Club in the early 1990s. They officially started dating in 1999, and they were adored by teens everywhere.
They performed in a Super bowl half time show together, were plastered on covers of countless magazines, gave cute interviews together and even committed horrendous crimes against fashion together. I'm pretty sure everyone thought this couple was a match made in heaven.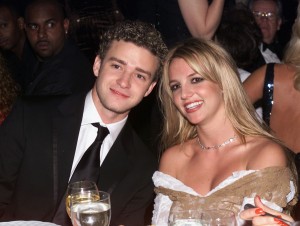 Of course, things didn't work out how people thought they would. The couple split in 2002, and, to make matters worse, the split up was attributed to Spears' cheating on Timberlake with choreographer Wade Robson. What a way to ruin a young girl's outlook on love.
What I Learned: This heart-wrenching break-up taught me to be careful about whom you trust your feelings to. I doubt Timberlake would have ever guessed that the reason for he and Spears' break-up would be cheating.
While I'm not saying to never trust anyone you're dating, it's probably wise to at least be cautious and aware of the possibility of betrayal by your partner—even if you think they are the last person on Earth who would do that to you. Shit happens.