Summer is the perfect time for road trips, sunbathing, thrill-chasing, fun in the water and giving yourself a relaxing break from "real life." If you feel like doing all of the above in one trip, checking out one or more of the top seven West Coast theme parks is a great way to do so.
Whether you're relaxing by the pool at California's Disneyland resort, riding a wild roller coaster at Oregon's Oak Amusement Park or spending quality time splashing around with your friends (or kids!) at Washington's Great Wolf Lodge, visiting any of these theme parks is sure to make your summer unforgettable.
Renowned for being the theme park that started the theme park craze, the Disneyland resort in Anaheim, California, is also known for being among the best in the country. It's especially awesome if you have kids, younger relatives or friends to bring with you, as a trip to the Disney-themed amusement park and resort is certain to be an experience they'll remember forever.
Disneyland has a huge variety of attractions, rides, restaurants and resort accommodations to choose from, so it's a good idea to plan a trip to this park well in advance. It's also a great idea to buy your tickets long before your trip, especially if you plan on visiting during one of the busiest weekends or events.
One of the primary attractions this summer is the 2017 Marvel's Summer of Heroes event. From dancing with the Guardians of the Galaxy to training with the Avengers, this event is specifically designed for anyone who is a fan of the Marvel Cinematic Universe and all its heroes.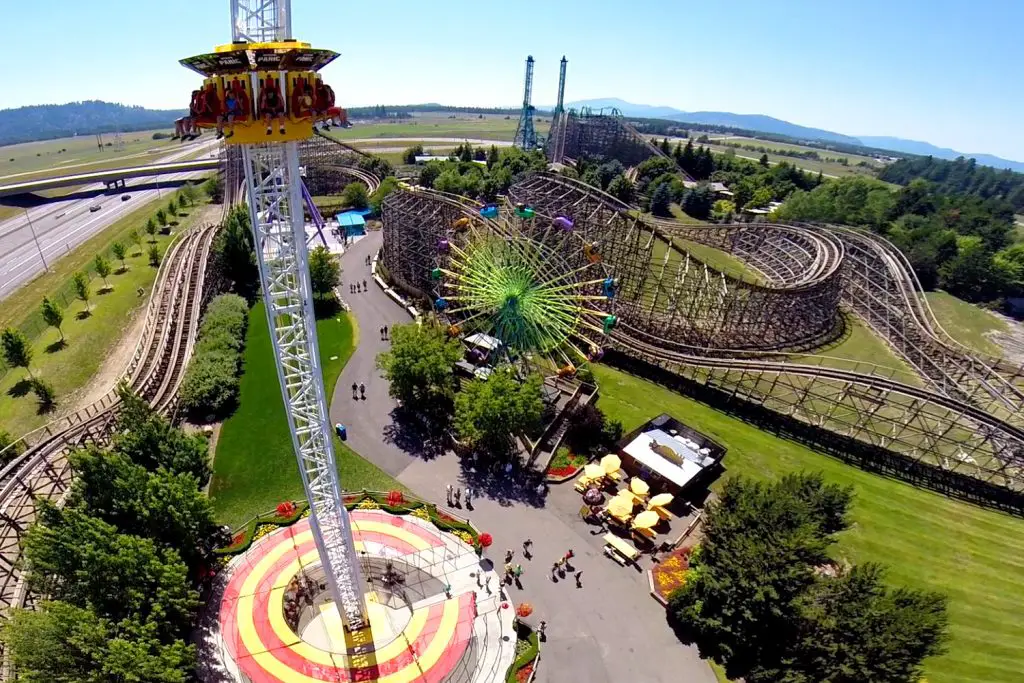 When you look up "best theme parks in the Pacific Northwest," Silverwood is the one of the first to come up. That's probably because this theme park, with its two huge wave pools, varied and thrilling roller coasters and easily accessible accommodations, is an incredibly fun and exciting adventure for adults and children alike. Located just over the Washington state border in Athol, Idaho, Silverwood is a bit of a long trek for anyone visiting from western Washington, but it's worth the drive. Besides, road trips can be an awesome, fun way to spend quality time with family and friends.
Silverwood boasts a broad range of rides, slides and experiences, from the ultra-thrilling Corkscrew coaster and Panic Plunge, to the relaxing and kid-friendly Elkhorn Creek inner-tube river ride, this fantastic park has something for everyone. Although there are plenty of rides for kids and younger teens, Silverwood also has a wide variety of thrills and adventures that are sure to appeal to older teens and adults. The park's two huge wave pools, known collectively as Boulder Beach Bay, are the perfect place for people of all ages to come together and enjoy a relaxing (or exciting!) day of fun in the waves.
Located in Los Angeles, California, the Six Flags Magic Mountain amusement park is packed with things to do and see. From the park's thrilling rides, to its family rides and kid rides, Six Flags California is made to appeal to anyone and everyone.
If you're a fan of DC's Justice League, then Six Flags Magic Mountain is definitely the place to go. The park has a brand-new ride called Battle for Metropolis that is entirely DC-superhero themed. The ride boasts a darker, "multi-sensory" experience for riders, and is sure to be the perfect adventure for any fan of the Justice League.
Another new attraction at Magic Mountain is the New Revolution Galactic Attack roller coaster ride. This ride is a mix of virtual reality gaming and classic roller coaster goodness, allowing visitors to the park to save the world from an alien invasion. Using the latest virtual reality headset technology to enhance the experience and make it feel real, the incredible new ride is as exhilarating as they come.
Along with Oregon's Enchanted Forest park, Oaks Amusement Park in Portland is the very best in the state. While Oaks Amusement Park offers over twenty classic amusement park rides, from epic roller coasters to fun kiddie rides, visitors can also experience "America's biggest roller-skating rink" or plan a birthday party or picnic outing at the park. It's a fantastic place to bring a group of kids (or adults!) for a birthday party or end-of-school celebration.
In addition to being a great place to go for thrills and adventure, Oaks Amusement Park also offers accommodations for events such as weddings, corporate business meetings and fundraising events. Oaks Amusement Park's indoor dance pavilion holds over three hundred people and is available for events year-round.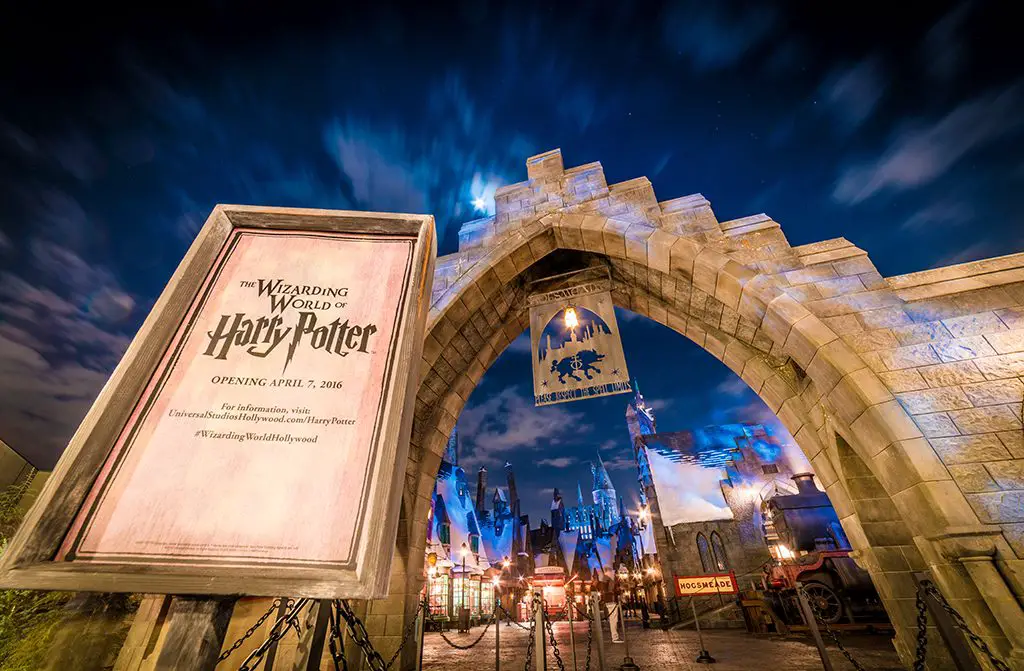 Universal Studios Hollywood in Universal City, California, is an absolute must-visit theme park for film fans and amusement park fans alike. With over fourteen thousand Google reviews and an almost five-star rating, the majority of visitors to Universal Studios agree that it's the ultimate combination of movie magic and theme park thrills. Although some rides are not recommended for children (some are too loud or scary), there are plenty of kid-friendly rides and attractions at this park, as well.
Universal Studios Hollywood started out as a simple tour through some of Hollywood's most famous sets, including "Jaws" and "Earthquake," but over time it has grown into the magnificent theme park experience that it is today. Of course, you can still take a tour through the world's largest working film studio, but you can also watch new movies while reclining in luxury seats at Universal's own movie theater, experience AMC's "The Walking Dead" on the Walking Dead ride and visit the village of Hogsmeade or see Hogwarts Castle lit up at night in the Wizarding World of Harry Potter attraction.
Of all the theme parks on this list, the Great Wolf Lodge is by far the most geared toward kids and families. However, that doesn't mean that the lodge is only for kids; adults and teenagers are guaranteed to have a great time splashing and playing in the lodge's incredible indoor water park, swinging from ropes on a challenging and exciting climbing course or relaxing in any of the lodge's wonderfully luxurious suites.
Apart from the water-related activities, the Great Wolf Lodge also offers several dry-land activities for kids and their parents. From the MagiQuest immersive treasure hunt and adventure, which leads participants on an explorative and mystical journey all around the lodge, to gaming at the Northern Lights Arcade, there's no end to the family fun available at this destination.
Unlike the other parks on this list, Washington's state fair located in Puyallup, Washington, is only open for two months each year. In 2017, the fair opened during April for the Spring Fair, and will open again from September 1 until September 24 for the Summer Fair, during which time visitors can experience everything from petting zoos and live music concerts to rodeo shows and thrilling amusement park rides.
Some of the most exciting attractions at the Washington State Fair include the Extreme Scream, a thrilling twenty-story-tall tower launch ride, the End of Summer Bash, a huge celebration with live music, and great food and the Masters of Illusion magic show, the largest magic show currently touring the world.