Getting the Least Out of Your Summer Travels
Sometimes

it's just better to stay inside.

By Daniel Nguyen, Wharton County Junior College
---
Traveling can be a stressful time for many people.
After losing tickets, getting lost in unfamiliar cities or having poor weather plague your entire vacation, seeing the world can be as much a chore as it is a reason for relaxation. But for its many annoyances and potential mishaps, vacations are necessary mental and physical breaks in work life, and they're worth the hassle nine times out of ten.
Not so for hermits.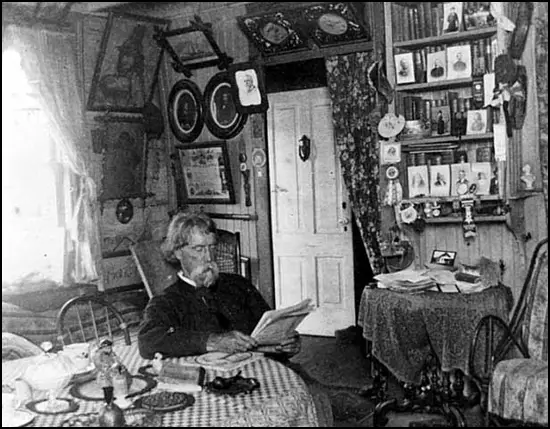 As the summer months come closer and the portent of sunny days and blue-skied vacation looms, the stress levels of hermits begins to rise. While self-isolation and blissful solitude might be normal during the uncomfortably frigid days of winter, summer hermeticism is a lifestyle typically discouraged by society.
So for any hermits hoping to get the least out of their travels this summer, here are five tricks guaranteed to ease the stress of seeing the world.
1. Stay Indoors
When traveling, new experiences and faces are bound to appear in your daily life. To limit these instances of unwanted change, try your best to stay behind locked doors and shuttered windows at each accommodation you find yourself in.
Getting used to your surroundings can be hard when your usual environment consists of four walls and a window constantly kept closed. Traveling, then, can prove to be considerably challenging, but there are foolproof methods to accommodate even the most intolerant of hermits.
Need to recoup after a day of blistering social interactions? Bring a tent. Finding one online is easy enough these days, and the average tent for two prices around $100, but of course you won't be sharing it; the extra space is for your emotional baggage. Visor sunglasses and an exceptionally wide-brimmed hat may also provide protection, in addition to creating a ersatz unit of mobile shelter.
2. Don't Eat at Local Restaurants
Local institutions are the worst for the wayward hermit. Finding yourself in a new place is enough to ruin anyone's day, but interacting with the cultural heritage of the places you visit will double your homesickness by highlighting how far away you are from familiarity.
To decrease the likelihood of finding yourself in a locally owned restaurant, create a list of nationally recognizable brands that are sure to be located in a neighborhood near you. These might include staples such as Dairy Queen and Walmart, or more internationally ubiquitous chains like McDonalds—the golden figurehead of 21st C. globalization.
If your agoraphobic tendencies begin to act up mid-trip, take solace in knowing that the proliferation of international brands has facilitated placelessness, a term used by social scientists to describe the sameness of formerly-individual communities.
Until the conquest of locality is complete though, hermits everywhere will have to take satisfaction in their small but important contributions to the homogenization of culture, spending money tirelessly at strip malls in hopes of one day making everywhere look the same.
3. Wear Heavily-tinted Sunglasses
The best you can do in the summer months to avoid sunlight and eye contact is close your eyes and count to ten, imagining you were back in your safe place.
Unfortunately, regretting your decision to travel won't lessen your sense of disgust.
As a result, because a certain amount of mobility is necessary for travel, and a certain amount of vision is helpful for mobility, sunglasses are your safest bet for a sensory-deprived vacation.
The sparkling panes of the Louvre too much for your hermetic eyes? Throw on your shades. Startled by the crystalline effect of sunlight on the blue shores of Athens? Shade those brilliant sights with your tinted Persols. Stumbling upon a locale where the residents are a little too welcoming? Wear your Ray Bans so everyone knows that you're not interested in humane conversation.
4. Depart Early
Having to deal with the stresses of outside travel can be a chore all its own, but staying in diverse places is enough to drive anyone insane. To lessen the self-harm, try to leave locales at the earliest possible time.
Want to say you've traveled to Turkey? Book a round flight with a layover in Istanbul. This saves you time and money, allowing you to set foot in the country without actually exploring its various historical sites. Sites like Kayak give you plenty of airline options to accommodate your hermetic traveling tastes.
5. Just Don't Travel
Finally, the last and most obvious choice for the hermetic vacationer is to not travel at all. With the unending potential for bodily harm, including inconveniences such as sunburns, cramped feet, fatigued eyes, noisy hotel air conditioners, chilly wind and uncomfortable social interactions, it's infinitely better to stay at home.
With summer comes the possibility for connection, free-love and communal celebration. Traveling facilitates all of the above, while also highlighting the aspects of life that make it worth living: family, friends and human interaction.
The best any self-described hermit can do in these trying times is to fake a spirit of adventurism on social media, and then stay in bed all day waiting for the summer months to pass. Soon, the time will come when your isolation is once again socially acceptable, and then these nightmarish months will seem like a distant memory.