Statistics say that 28 percent of married-college graduates attended the same college as their spouse. Even though these odds aren't exactly promising, many people come to college feeling as if these statistics will apply to them. People arrive at their universities with their expectations of love set extremely high, which usually ends up in little action ultimately leading to a stagnant love life.
So, you hit rock-bottom and resort to the popular social media dating app that you swore you would never download: Tinder. You construct your profile choosing all your best pics that show off your most admirable qualities and you try to avoid looking like a catfish at all costs.
After downloading the app, you become addicted to swiping and receiving copious amounts of cringe-worthy and unoriginal pick-up lines that eventually leads up to your first Tinder date. Many experience nervous feelings and uncertainty before going on a Tinder date. Here are five things you should do and know before meeting your date.
1. Check out their social media sites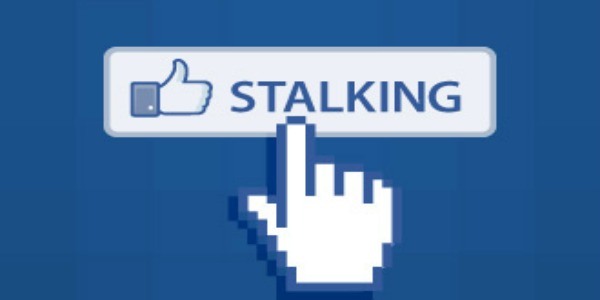 It's important to get to know your potential dates by searching them on other social media sites. You will more than likely find out if you have anything in common, including mutual friends, similar music tastes and everything in between, which are great conversation starters.
The worst scenario, and something you may want to avoid, is creeping so hard that you finally end up on his mom's sister's cousin's boyfriend's brothers Facebook page where you found out you both vacationed at the same beach two summer ago, but you probably should avoid that topic. Feeling fearful and anxious that you'll accidentally click the "like" button you get off and escape the black hole you've jumped into.
Stalking your potential dates social media profile can be a blessing and a curse. It's not bad to take a glimpse at their page, just don't get too carried away and become the creepy psycho stalker people make movies about. Getting some general information on the person you're going on a date with by checking out their social medial should began to ease your nerves and reduce some uncertainty.
2. Take your own car in case you need to bail
If you're going on a first date always take your own car to meet your potential bae. This will allow you to escape a sketchy situation that you're eager to get out of. If you realize the guy or girl you're with is far from what they appeared, you will probably begin to feel uncomfortable and feeling as if you dove into a pool of awkwardness.
If things start to unexpectedly go downhill, make an impromptu escape plan. Although something this extreme is unlikely to happen, safety should always be your number one priority and therefore, you should be in control of your own transportation.
You may even want to consider sharing your location with a close friend and always have them on stand-by in case you're in need of a wingman to get you out of the date quick.
3. Have a good conversation on Tinder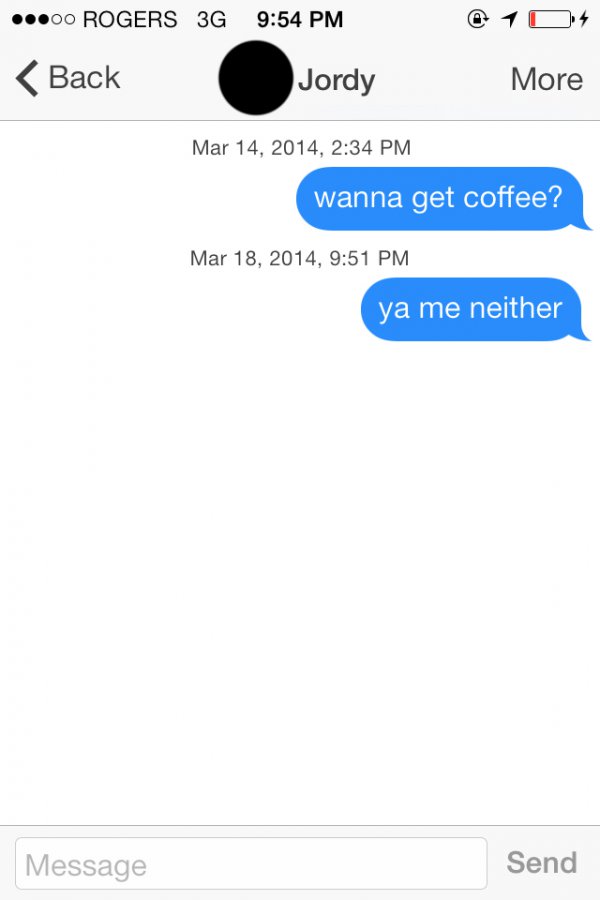 When you match with someone on Tinder, you are able to start a conversation with your match. This conversation is extremely essential in that it serves as a first impression. If you want to be creative, I might even recommend using customwriting.com for some creative inspiration.
Make sure to ask your potential date some important questions, but don't get too invasive. Start by asking your date some questions about the rhythms of their daily lives. Are they in school, employed, or just playing life by ear? Your potential date more than likely isn't going to be the head honcho of his company, but it is important to seek someone that is ambitious in their endeavors.
Even finding out what their favorite food or hobbies are will give you some insight on if you have anything in common. Just have an easy-going and casual conversation and you may get a since if you actually want to meet this person.
4. Don't rely on the pictures
Pictures can be extremely misleading, this is a lesson many have learned, and it's important to keep this in mind while swiping through potential Tinder dates.
The majority of people appear more attractive in photos and this is an essential thing to remember before meeting up with your Tinder date. Don't rely on just physical appearance but try to get to know the person behind the pictures and don't be disappointed if your date doesn't look exactly how you perceived.
To avoid this happening to you, try putting casual pictures on your Tinder account that capture your daily look. Don't use your highest quality and most impressive pictures, but instead simple selfies or even pictures with other individuals in it.
5. Pick a good location
Before going on a Tinder date, you should be aware that a good location is key to a successful date. It's important to always meet in a public space during hours where people are out and about. In addition to these safety precautions, choosing a restaurant or bar that has a great environment will more than likely make the date run more smoothly.
Places that provide entertainment such as live music are great options. If live entertainment isn't available in your area, a restaurant with a couple TV's will do the trick. The entertainment will presumably ease the tension, start a conversation and will help you avoid the much-dreaded awkward silence.
Although many won't actually admit they religiously use Tinder, it's provides shockingly successful odds. 84 percent of Tinder users are 18 – 34 and the majority of single individuals on college campuses have the dating app downloaded. Using this app opens the window too meeting numerous individuals that you wouldn't have the opportunity to meet otherwise.
Go into a tinder date with an open mind, understanding that sometimes rejection is inevitable, but also keeping in mind that you may find someone worth pursuing. And if things don't exactly go as planned, you never have to see that person again.
Both parties will be nervous, so remember that confidence is key. Take the previous tips into consideration and you will more than likely have a great Tinder date.