Regardless of your involvement in modern music, you've heard of Kanye West.
Since his humble beginnings as a polo donning, happy-go-lucky Chicago producer, he's become a towering figure in pop culture — branching out to become a fashion designer, businessman and one of America's most controversial cultural icons. His outspoken public persona and marriage into the Kardashian family ensured his permanent occupation in the limelight of reality TV, where many Americans obsess over his every move. Though he once represented a conscious voice in the hip-hop community, Kanye West has transformed numerous times, gaining an almost equal amount of praise and criticism throughout his lengthy career.
In the mid-nineties, West began his musical journey as a hip-hop producer, crafting his own trademark "chipmunk" sampling technique, which implemented sped-up, high-pitched soul samples. Production credits on Jay-Z's "The Blueprint" propelled West into the spotlight. In addition to its commercial and critical success, "The Blueprint" went on to become an incredibly influential musical release, helping to transform the face of popular hip-hop beyond the "shiny suit" era of the mid 90s. The timing couldn't have been better for an up-and-coming Kanye — he quickly rose from a relatively unknown local producer to the prodigy of one of hip-hop's biggest stars.
As his career advanced, West strove to become a solo performer. Although doubts from Roc-A-Fella put West's ambitions on the back-burner, West never gave up. After a near-fatal car accident left West immobile and on life support, he proved to be a persistent and skilled MC. Even with his jaw partially wired shut, West recorded his first single, "Through the Wire," which went on to become a smash hit.
However, West's success was quickly followed by an equal amount of controversy. Many worried that his "dropout bear" mascot and criticisms of the American college system pushed negative messages to an easily corruptible youth. Controversies in his public life haven't helped either—from calling the president racist on live television to supporting Bill Cosby on Twitter, West can't seem to make a popular decision.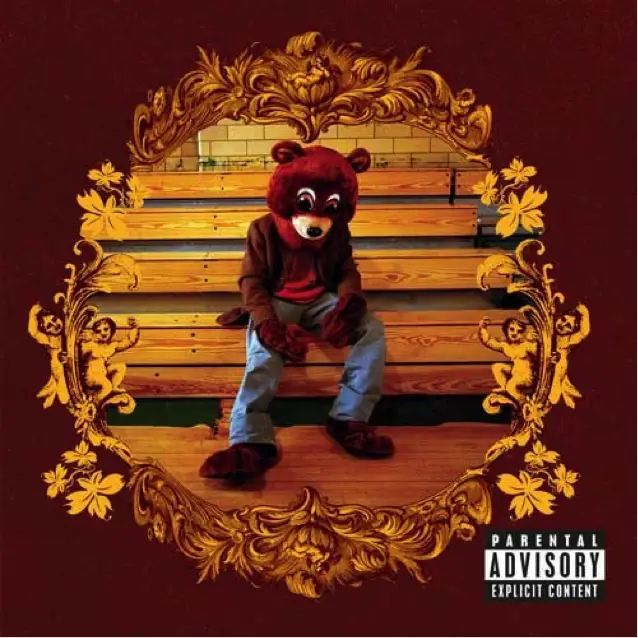 As an artist, West has dabbled in a wide range of hip-hop styles since his debut single. West's first two albums, "College Dropout" and "Late Registration," gained nearly universal critical acclaim for their commentary on consumerism, religion, the American college system and family life. While most hip-hop artists were focused on honing their gangster persona, Kanye West represented the common man and brought forth an earnest, soulful and socially conscious perspective—all while thriving in the spotlight.
But since the crushing death of his mother in 2007, he's ventured far from conscious lyricism, leaving many of his fans feeling abandoned and betrayed. "Graduation" took on stadium rap, "808s & Heartbreak" helped legitimize and popularize the use of autotune, "My Beautiful Dark Twisted Fantasy" toyed with maximalist production and "Yeezus" was an experimental release, heavily influenced by dissonant industrial music. Regardless of his albums' popularity, West has remained a bold, experimental and unapologetic artist.
With his latest release, "The Life of Pablo," West remains as creative as ever. After audiences suffered through numerous delays, ridiculous Twitter rants and a butchered Tidal-exclusive release, it seemed as though "The Life of Pablo" was destined for failure. However, West has proved doubters wrong once again, releasing his most stylistically diverse album thus far. While his recent records have been explorative, both musically and thematically, West has now corralled influences from previous projects to make an incredibly heterogeneous release. In this way, he's created his own "In Rainbows"—one that lacks the revolutionary nature of his previous work but features an impressive kaleidoscopic range of musical influence.
Although it feels disjointed at first, "The Life of Pablo" is highly thematic when considered holistically. Based on themes in both the production and lyricism, the album can be understood as a deeply personal and religious concept album, representing three distinct stages in his life so far: his religious gospel roots (Act I), his previous life of blatant sin (Act II) and his newfound introspective epiphany (Act III). West pulls from his incredibly versatile bag of musical tricks, giving fans of all eras a taste of their favorite styles. While "The Life of Pablo" suffers from some particularly weak lyricism, it's among his finest displays of production and undoubtedly adds to his lasting legacy.
Act One: Gospel Roots
The album opens with "Ultralight Beam," a highly spiritual collaboration with Chance the Rapper. West perfectly crafts the gospel-based beat to fit the theme perfectly—choosing to include R&B singer The-Dream, backed by a full choir on the chorus.
Chance adds his own quirky soul to one of his best verses since "Acid Rap," providing both spiritual imagery, like "Foot on the Devil's neck 'til it drifted Pangaea/I'm moving all my family from Chatham to Zambia," and some funny punch lines like "I've been this way since Arthur was the anteater" and "My daughter look just like Sia, you can't see her." Although Kanye is far from the best singer (listen to his hook on The Game's "Mula" if you need a reminder), his unpolished vocals bring a holy song back down to Earth.
In past albums, Kanye has played a caricature of himself, stoking his ridiculous ego in nearly blasphemous fashion. But the first time in a long while, Kanye seems humble. In "Ultralight Beam," Kanye seems positive, spiritual and straightforward, harkening back to the early days of "Jesus Walks." And West's appeal to the heavens is a striking departure from his most recent album, which featured a notoriously blasphemous single named "I Am a God."
On the follow up track, "Father Stretch My Hands Pt 1," West provides some of his most soulful and maximalist production since "MBDTF."
Once again, it features a gospel sample, this time from Pastor T.L Barrett, who sings "You're the Only Power" on the intro. Additionally, it unites West with Kid Cudi, a collaboration we haven't heard in far too long. The two pick up right where they left off, as Cudi croons a soulful, uplifting hook: "Beautiful morning, you're the sunlight in my morning, babe/Nothing unwanted." It's incredibly refreshing to hear a positive Cudi, as opposed to the bitter, mournful version we heard on "Speeding Bullet to Heaven." Despite some clumsy, simplistic lyrics (most notably: Kanye rhyming "asshole" with "asshole"), the song conveys a message of spirituality, which is inspiring to hear from both artists.
In "Pt 2," West draws from his 808s-era, using auto-tune for the first time in years. The density of this song is astounding; in barely over two minutes, Kanye reminds his fans of his skills as a producer and as a rapper. In a rare display of vulnerability, West tackles some of the most personal subjects on the album: his father's money problems ("All his cash, market crashed/Hurt him bad, people get divorced for that"), his mother's death ("Momma pass in Mexico/If you ask, lost my soul") and the broken jaw that spurred "Through the Wire" ("Driving fast, lost control/Off the road, jaw was broke/'member we was all broke").
Not only does he provide some solid storytelling, he flips multiple samples throughout, incorporating a few impressive beat switches. Recent GOOD Music signee Desiigner provides a radio friendly hook, sounding like a Future/Offset hybrid. The juxtaposition is interesting—Kanye provides a more personal touch of his past struggles, while Desiigner provides boasts about his life of luxury. After the religious themes of the opening songs, West begins showing hints of his egotistical side. Not only does this serve as a catchy trap song, it also shows off West's skills as a producer and serves as a transition period in the album.
The follow up, "Famous," is also a transitional song, which rides off a grandiose organ loop and a soulful Rihanna hook. While the choral/gospel influences persist, we see West shift back toward his Yeezus-era lyricism and braggadocio ("I feel like me and Taylor [Swift] might still have sex" and "Her man in the store tryna try his best/But he just can't seem to get Kanye fresh"). Hints of religious themes burst through toward the end of the song, as samples of Sister Nancy's famous dancehall hit "Bam Bam" and Nina Simone's "Do What You Gotta Do" loop at the song's conclusion. The contrast is apparent, and continues to portray his internal psychological struggle between a religious background and sinful impulses.
Act Two: Hedonism/Sin
In "Feedback," "The Life of Pablo" takes a thematic and musical shift toward West's experimental side. Industrial guitars and an off-kilter drumbeat make the song sound like a lost "Yeezus" cut, which it actually might be.
In a brief 2:30 song, West once again reveals his most egotistical and materialistic side, preaching "Y'all heard about the good news?/Y'all sleeping on me huh? Had a good snooze?… wake up/We bout to get this paper" on the hook. During the verses, he continues the theme, claiming, "PETA's mad, cause I made a jacket outta Possum/Awesome, Steve Jobs mixed with Steve Austin."
With "Low Lights" and "Highlights," West continues juxtaposing his pious and sacrilegious personas.
While "Low Lights" is a quick gospel testimony, praising a message of love for God (similar to Romans 8:38-39), "Highlights" is syrupy, hubristic collaboration with Atlanta's Young Thug.
On West's only verse in "Highlights," he continually brags, focusing on the highlights of his life, claiming "I bet me and Ray J would be friends/If we ain't love the same bitch/Yeah, he might have hit it first/Only problem is I'm rich," and "I'ma bust a coach's head open on some Diddy shit/If he ever talk to my son like an idiot." The contrast between the songs is stark, ushering listeners to reflect on Kanye's transformation.
The rest of Act Two is filled with short, godless songs focused on West's rise to fame. On "Freestyle 4" and "I Love Kanye," West is as crude, selfish and maniacal as he's ever been. Driven mostly by experimental, feedback-fed beats, Act Two is perhaps his most ambitious. While fans of "Yeezus" may love this side, the crude lyricism weighs this act down more than any of the others.
Act Three: Introspection
On the final third of the album, West provides listeners with a taste of a new, minimalist production style and moves on to discuss more introspective themes. Toward the end of the album, he expresses his regret, hoping and pleading for forgiveness.
"FML" features a solemn, organ-driven minimalist beat, which provides a perfect platform for a gut-wrenching look into West's personal life. It's no coincidence that drug-crazy R&B singer The Weeknd provides the hook, pleading for his old life of hedonism, which Kanye wishes he could left behind.
The song serves as the album's turning point, where West takes an earnest look at his current lifestyle. On verse one, West claims "I will die for those I love/God I'm willing/to make this my mission," and "I've been thinking/About my vision/Pour out my feelings/Revealing the layers to my soul." He also describes his struggle with depression, claiming "You ain't never seen nothing crazier than/This nigga when he off his Lexapro/Remember that last time in Mexico/ Remember that last time, the episode."
On "FML," West gives listeners an unprecedented level of introspection, revealing his deepest thoughts as he tackles the mistakes in his life and mulls over possible solutions. Since he's struggled to maintain a positive reputation in the media, West finally reveals some of the reasons for his outbursts.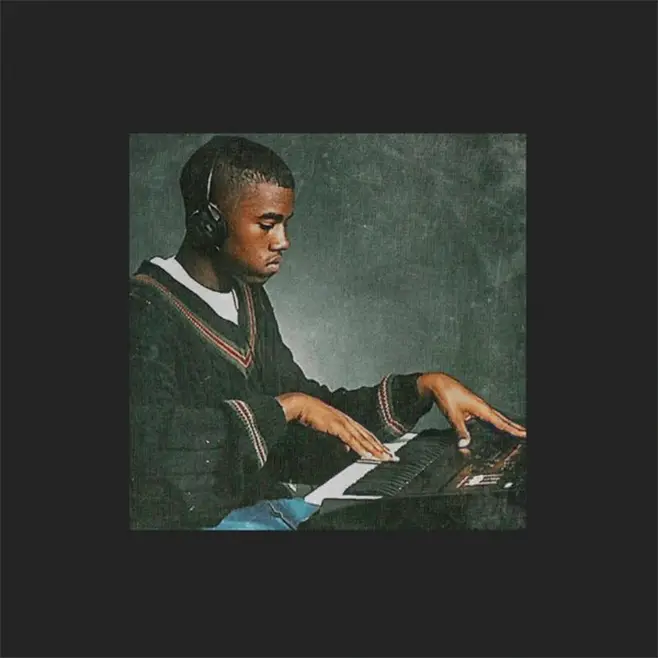 On "Real Friends," West expresses the regret he feels for his struggling relationships. While he was caught up in the hectic lifestyle of fortune and fame, West seems to have forgotten the bonds he'd had with even his closest of friends. In an endearing moment, West takes the time to apologize to his mistreated friends. West flips Whoodini's classic upbeat disco-rap beat "Friends" into a melancholic, minimalist take.
On verse one, West revels his recent struggles with depression, claiming "I'm a deadbeat cousin/I hate family reunions/fuck the church up, by drinking out the communion," and "I'm always blamin' you, but what's sad, you not the problem."
In a moment of sober realization, he ponders "When was the last time I remembered a birthday?/When was the last time I wasn't in a hurry?"
A raspy Ty Dolla $ign joins West on the hook, crooning "Even when we was young I used to make time/Now we be way too busy just to make time/Even for my real friends." West continues to apologize, claiming "Word on the streets is they ain't heard from him/I guess I get what I deserve, don't I?"
On the last two verses, West and Ty trade bars, with a busy West and a local friend, respectively. West continues his lament, claiming "I couldn't tell you how old your daughter was/Couldn't tell you how old your son is," and "Maybe 15 minutes, took some pictures with your sister/Merry Christmas, then I'm finished, then it's back to business." It's a touching, introspective track, which fits the theme of Act Three. As West struggles with a hectic life on tour, he has trouble determining who to forgive and who to forget.
"Wolves" is yet another introspective track on the album, as he examines his personal feelings—from anguish and depression to hopefulness. The production is inspired, as a chilling remix of Jacaszek's "Lament" represents an almost transcendent religious experience.
West utilizes a metallic sounding auto-tune, harkening back to his 808s days, harping "Lost and, found out/Turned out, how you thought/Daddy, found out," and "If mama knew now/How you turned out, you too wild," referring to the crushing impact of his mother's death. On verse two, West adds even more religious imagery, asking "You gotta let me know if I could be your Joseph," and "What if Mary was in the club/When she met Jospeh around hella thugs?"
Although it's a cheesy lyrically, the song adds yet another layer of spirituality to the album, and the amazing production more than makes up for it. While it's disappointing to miss out on guest verses from Sia and Vic Mensa, listeners are granted a rare Frank Ocean hook on the outro, which is soulful even through the poor mixing. However, West has recently claimed he's "fixing wolves," meaning we might get the full version, with corrected mixing and mastering.
All in all, "The Life of Pablo" is a spectacular release from Kanye West. Conveyed by the "Which/One" text on the album cover, West tackles his multi-faceted personality, exposing the weaknesses from his earlier life and utilizing introspection to find a solution.
Fan theories expose the possible "Pablos" as Saint Paul (also Saint Pablo in Spanish), Pablo Escobar and Pablo Picasso. While it's not past West to compare himself to such historical figures, there's simply not enough proof to support these claims. However, the comparison works surprisingly well. Each figure aligns fairly accurately with Wests' themes: holiness, debauchery and introspective artistry.
On "The Life of Pablo," West's versatility as a producer shines through, as he provides elements of all his styles from soulful to maximalist to experimental and minimalistic introspection. Drawing from an amazing array of production tricks, West is able to paint a spectacular thematic picture of his life thus far. While West has some of his weakest lyrical moments on "The Life of Pablo," he ensures they're made up for with his spectacular production.