Choking Under Pressure
The Golden State Warriors, England's national soccer team, or Lionel Messi and Argentina: Who's had the worst choke of the year?
By Kevin Cordon, UC Irvine
---
The art of choking.
Many have partaken over the years, but few are truly remembered for their choking excellence. Whether it be the New England Patriots in Super Bowl XLII or the famous choice of the Seattle Seahawks to throw the ball when they had human-wrecking-ball Marshawn Lynch waiting in the backfield—choking only takes a moment, but the memory lasts a lifetime.
2016 has been an eventful year for sports.
Already we've had a few notable chokes, with one possibly ending an international career.
Lionel Messi and his Argentinian side were just one of the three favorites that fell at the hand of the underdogs this year, but each upset came with its own conditions and possible excuses for failure. But which was the worst? Which excuses just don't cut it?
The Golden State Warriors
One of the first chokes we saw this year was the Golden State Warriors losing three straight games in the NBA finals. No team in NBA Finals history had come back from a 3-1 series deficit, but the Cavs did, as the Warriors let LeBron & Co. cruise to a title.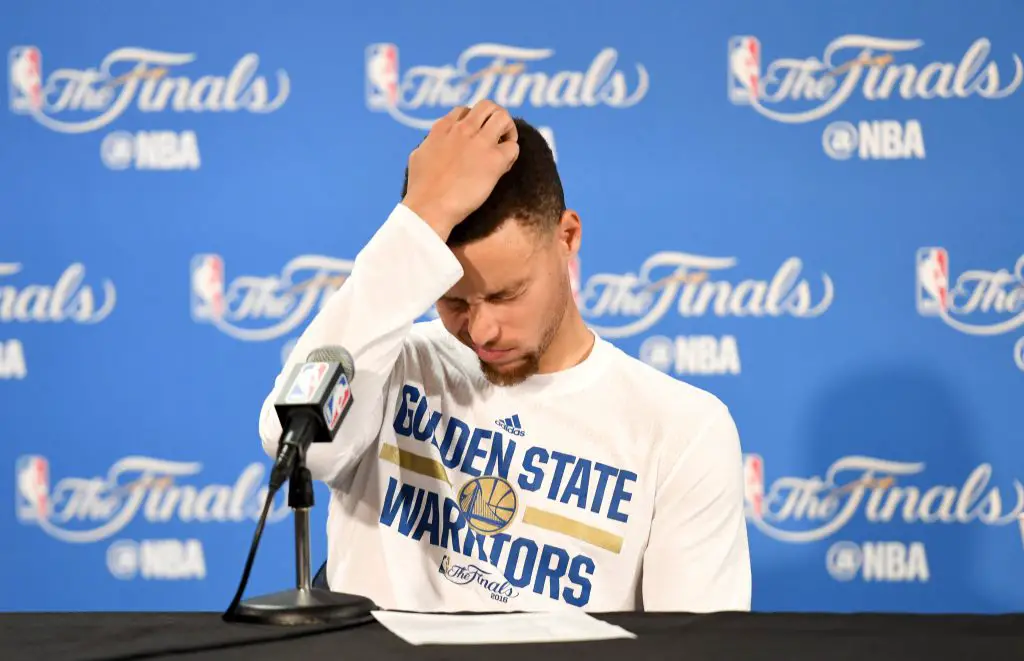 The last three games of that series showed who wanted it more, and with LeBron's legacy riding on the historic comeback, the Cavs made it happen for their crown jewel. The Warriors fell apart in those finals games, choking away a second consecutive championship behind lackluster team performances.
Steph Curry, Klay Thompson and Draymond Green aren't the only ones at fault for the loss—it was the entire team. From the superstars down to Steve Kerr and his decision to keep Festus Ezeli on the court with four minutes left in Game 7. Fatigue became part of the equation in those last three games, as evidenced by their mental mistakes and lapses in judgment that could be compensated for during the season, but couldn't be overcome in the spotlight of the NBA Finals.
The championship loss leaves the Warriors organization with a black eye that ruins the complexion of a perfect season, but the record-breaking wins and recent signing of Kevin Durant softens the blow. The team is still relatively young and has years of title-contending seasons left in them. Dynasties aren't built in a year, and a terrible choke like this one may be exactly what the Warriors need to rid them of the complacency that can loom over a team as dominant as they are.
England's National Soccer Team
While the Warriors still have their fans by their side, the English national soccer team is being peppered with jeers and criticism that their team should be used to hearing by now. England is host to one of the most competitive and talented soccer leagues in the world, The Barclays Premier League, which attracts foreign stars as well as the top domestic talent to play for English club teams.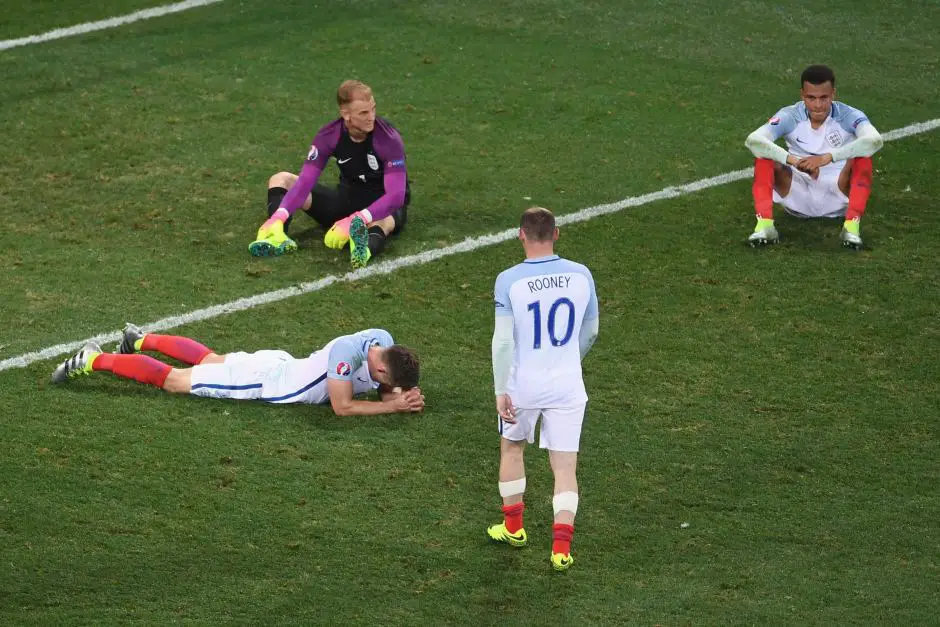 But, for unknown reasons, that talent and competitiveness just doesn't translate to the England national team. For a country with as much talent as England, they don't play like it. Where other teams come together and play as a fluid, cohesive unit, England is disjointed and when they do seem to find a flow offensively, they just can't score.
After narrowly making it through their group at the 2016 European Championships, England was drawn to play a knockout-round game against tournament newcomer Iceland. Normally, a European powerhouse like England would be heavy favorites against a team who had never competed at the European championships before. This is England we're talking about though, a team that has taken choking and disappointing losses to an entirely new level. Over the last several years, the English national team has demolished their reputation and any expectations to win anything.
Their abundance of talent seems to be their downfall, and none of the last few coaches have managed to figure out how to end their streak of getting eliminated early in tournaments and disappointing the country that invented soccer. With low expectations going into the tournament, most thought that they could beat Iceland despite their past disappointments, considering their opponents were a team that had already exceeded all expectations in their first major European tournament.
However, the embers of hope from England fans quickly froze over and reality set in as Iceland turned England's early lead into a deficit and stifled the disgruntled English superstars to win the game 2-1. The Queen's team have cemented their role as the choke artists of world soccer, but years of disappointing losses have dwindled their status as a soccer power down to nothing. It would be hard to consider them favorites over many teams at this point, and as expectations continue to fall, when does it stop being a surprise and begin being the norm? Maybe it already is.
Lionel Messi and the Argentinian National Team
The Argentinian national soccer team has a similar problem. Loaded with talent, including the greatest player of all time in Lionel Messi, Argentina were the number one team in the world and primed to win the Copa America Centenario. However, they fell short, again.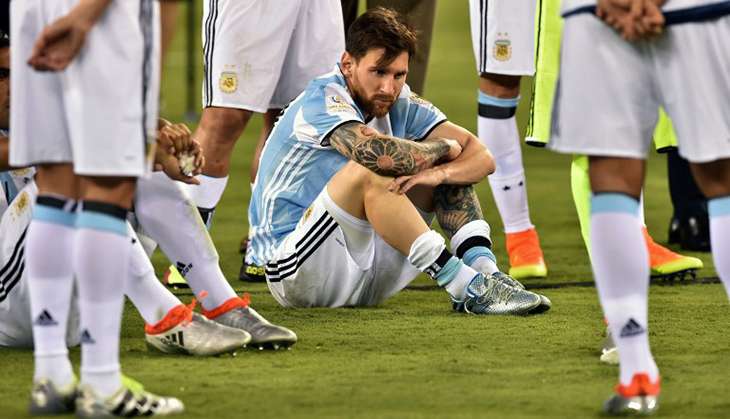 In the 2014 World Cup in Brazil, Lionel Messi and Argentina had to walk past the trophy with their runner-up medals after losing to Germany in the Final. 2015 brought the same storyline as Argentina once again fell in the final of a major tournament, losing to Chile in the 2015 Copa America Final.
This year, 2016, Argentina had a chance to avenge their loss against Chile and right their wrongs by finally winning a major tournament with Lionel Messi at the helm. Despite Chile having won the tournament last year, Argentina were still favorites to take the 2016 Copa America title, but history rang true, and they fell again.
To be fair it went down to the wire, and both teams had their chances, but Lionel Messi's team had the majority of them and couldn't convert. The best player in the world sent his penalty kick sailing into the stands, and the game was over. Messi could only watch as the team who had beaten him twice in two years celebrated.
Images of Messi crying and being consoled by teammates are all that may be left of his international career, as he announced his retirement from international soccer after the loss. Who can really blame him? They've suffered three heartbreaking defeats in major tournament finals in three consecutive years.
For Argentina, the pressure and expectations continued to grow, each final loss upping the ante for the next tournament, until it was too much to bear. Messi, clearly feeling the pressure of carrying his team and country to a victory, skyrocketed the penalty that could have helped them seal their first major title in over 20 years.
Choke of the Year, so far: Lionel Messi and Argentina. I'm sorry to do it, but they earned it. The chances were there and they just couldn't take them. Lionel Messi and Lucas Biglia missed penalties that could have brought their country the trophy they've been desperately thirsting for and just couldn't deliver. It's not that they didn't want it, or for a lack of trying, especially on Messi's behalf, they just crumbled under the pressure of the world's expectations, and that's a choke.