Shonda Rhimes' Showstoppers
The only person more badass than Meredith Gray, Annalise Keating and Olivia Pope is the woman who wrote them.
By Emma Taubenfeld, Pace University
---
American producer and writer Shonda Rhimes is very blunt about her hatred of the word "diversity," as she prefers to use the term "normalizing."
Women make up roughly 49 percent of the world's population, and if you add in people of color, members of the LGBTQ+ community and other "minorities," the combined number makes up more than half of the world's population, which makes calling the majority "diverse" is actually a way of reducing its power. So, it makes more sense to say that Rhimes is making television look a bit more normal.
Rather than classifying them into sub-parts, Rhimes thinks of her characters primarily as "human." She doesn't want a strong female lead to be recognized for being a woman; instead, she wants them to be recognized for who they are.
If you love ShondaLand Thursday nights as much as I do, you have probably been inspired by the characters of her hit shows "Grey's Anatomy," "How to Get Away with Murder" and "Scandal." Through their strong female leads, each series perfectly portrays what it means to be a feminist in today's society. Below are Rhimes' three strongest female characters, as well as everything you need to know about them.
1. Meredith Grey
Show: "Grey's Anatomy"
Inspiring Quote: "Shout your answers. Make yourself heard. Whatever it takes, just find your voice."
"Grey's Anatomy" showcases all different kinds of women in positions of power. A single mom, a (now clean) drug addict, a bisexual, a lesbian with only one leg and many women of color hold top positions in a surgical field that tends to be a male-dominated arena. But, I specifically want to spotlight the series' main protagonist, Meredith Grey.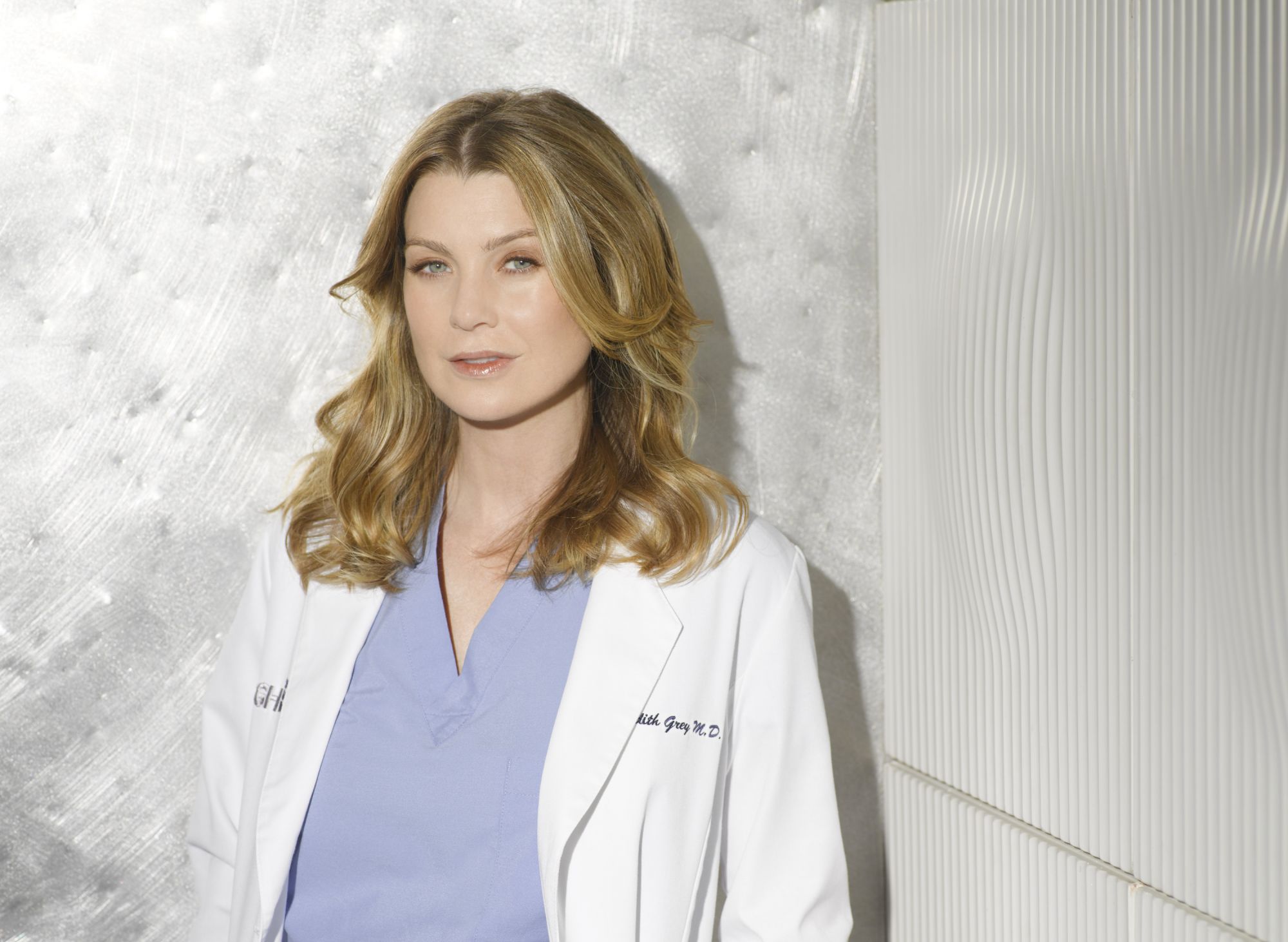 Season one depicts Grey as a recent graduate, beginning her internship at Seattle Grace Hospital. She is struggling with her identity, filling in the gaps with tequila and one-night stands. As the series progresses, she develops as a surgeon and as a woman.
In one scene, Grey and her best friend, Cristina Yang, argue over which one of them is going to win the Harper Avery Award. Yang feels that she will win because she has dedicated her whole life to medicine, and believes that Grey can't possibly win because she has to balance her work with being a mother of three children.
Ultimately, neither ends up winning the award, but the takeaway of this storyline was that both characters were very well respected, successful surgeons. Even Grey, who has chosen to worry about three additional humans, has proven to be a success story in her field. She goes to work to save lives and then comes home to change them.
In an episode in which Grey discovers that she has been offered a lower salary than her peers, the show addresses another real feminist issue, that of wage inequality. Eventually, she takes her problem to the chief of surgery and gets the raise she felt she deserved. The chief defended her method of pushing Grey to fight for what she deserves in order to inspire her and the other women of the hospital to stand up for themselves.
Another reoccurring theme in "Grey's Anatomy" is the sex drive of the characters, especially Grey. She is an intelligent, hard-working leader who is inspiring women to work hard and have a career, but she also illustrates that it's okay to have sex; it doesn't make you a "slut" and it certainly has nothing to do with your level of success. Grey gradually puts herself out there more as the show progresses, but she has also climbed the chain of command in the hospital, so she proves that there is no correlation between success and how much sex you have.
2. Annalise Keating
Show: "How to Get Away with Murder"
Inspiring Quote: "I am who I am."
Like "Grey's Anatomy," "How to Get Away with Murder" has a diverse palette of characters. There are many women of color, various characters who define as LGBTQ+, a Latina lawyer and numerous victims of both physical and sexual abuse.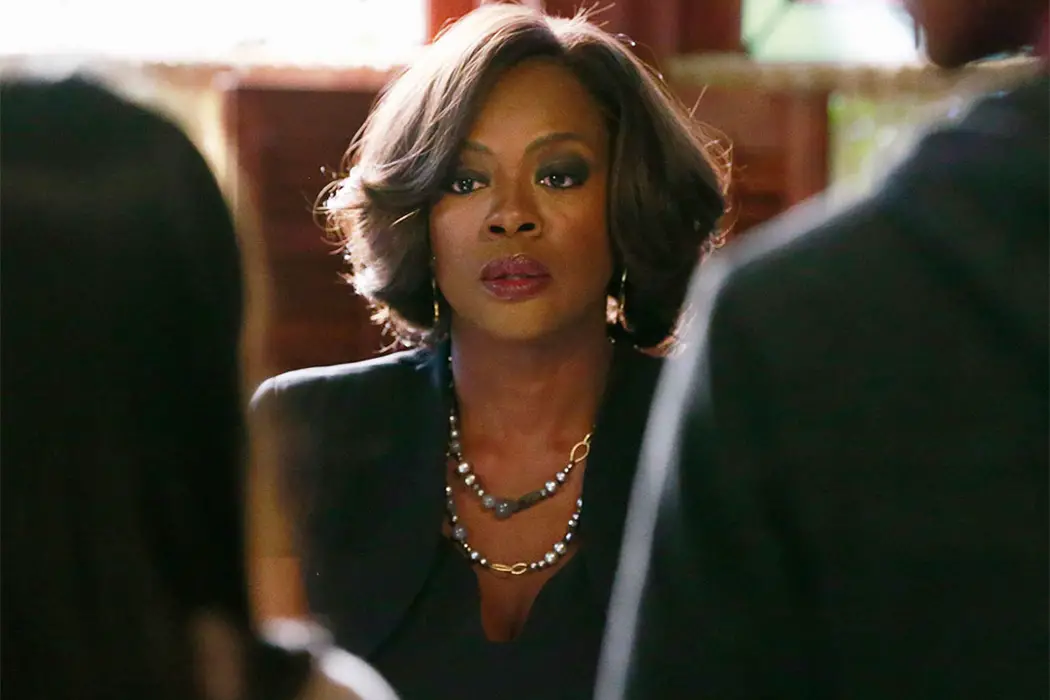 Actress Viola Davis won an Emmy for playing the lead role in this show, Annalise Keating. Davis quoted Harriet Tubman in her acceptance speech and spoke about the line that divides white and black actresses. It is not an exaggeration to say that "How to Get Away with Murder" has changed the way black women are portrayed on screen.
Annalise Keating is definitely the boss feminists love to see on television; the fact that she's a really unlikeable character is what makes viewers cherish her. Keating is successful, manipulative, erotic and intense. She is a woman of color, a borderline alcoholic, identifies as bisexual and most importantly, the defense lawyer her students aspire to be.
Keating isn't the hero that rides in to save the day and then leaves feeling empowered; she is a real person with real flaws that Rhimes isn't afraid to show. But Keating is never victimized. Even when she is shown crying in her bed calling her mother, the viewer never feels like Keating has been defeated; it's more of a feeling of knowing that in the next scene, she will be out of bed and pushing herself even further than before.
The series shows Keating with wide-open legs to a lover who is a man and then eventually a woman. Hollywood defines skinny and light-skinned as "sexy," though Keating is neither. While I'm making Keating's sexuality sound like a huge part of her character, Rhimes doesn't present it that way. There isn't a big spectacle about her being with a woman or about other homosexual hookups on the show. They just happen and then the storyline moves forward without questioning, analyzing or commenting.
3. Olivia Pope
Show: "Scandal"
Inspiring Quote: "You can dance with me or you can get off my dance floor. I'm fine dancing alone."
"Scandal," an American political thriller that takes place in Washington D.C., took the entertainment industry by storm with ratings that grew after every episode. Network executives specifically discussed its success among African American audiences because of actress Kerry Washington, who was the first African American female lead in a television drama series in over 40 years.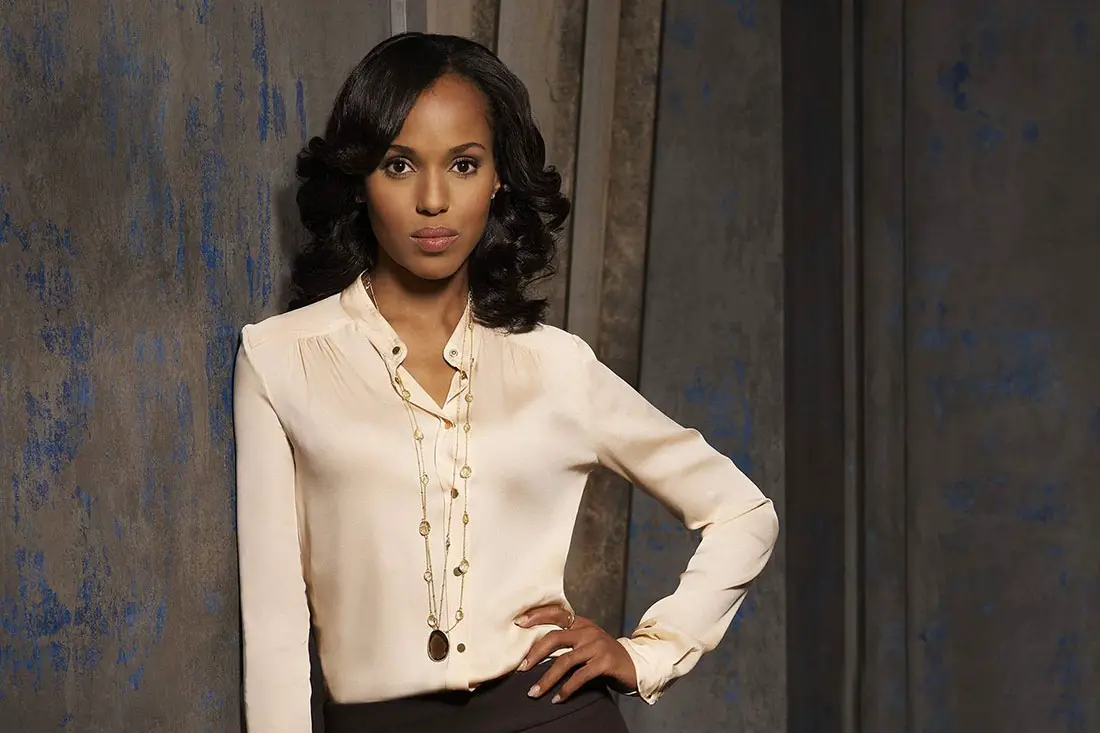 Olivia Pope runs her very own crisis management and communications firm. She's a confident, well-respected, badass businesswoman. Like Annalise Keating, Pope represents a character that is a woman of color, but not defined in the show by her race.
In one scene, the president, Mr. Fitzgerald, uses the term "bitch" to describe a woman. Pope quickly calls him out on his sexism and the words he uses to describe women. She claims that if she was a man, he would use the words "formidable" or "bold" to describe him. Pope is completely unfazed by Fitzgerald's presidential power. She even stood up for herself and explained to him that she is not a toy that he can play with when he's "lonely" or "horny," and that she is a woman who needs to be earned.
But even with Pope's strong, feminist actions, she is far from indestructible. She cries, makes morally questionable mistakes and allows her emotions to take a toll on her. Just like Grey and Keating, Pope learns that she has to accept herself for what she is, flaws included, in order to be the tough woman that she is.