The 'Rick and Morty' Philosophy
The Adult Swim cartoon series is the internet's favorite show, but not just because it's good.
By Christian Zeitler, Carnegie Mellon University
---
"Rick and Morty" is Adult Swim's most successful series since "South Park," and has become especially pandemic among college kids.
Even when the show has been on extended hiatuses, the hype refuses to die down. Why has a show like "Rick and Morty" (which is, among other things, very strange) been able to grab ahold of our attention so powerfully?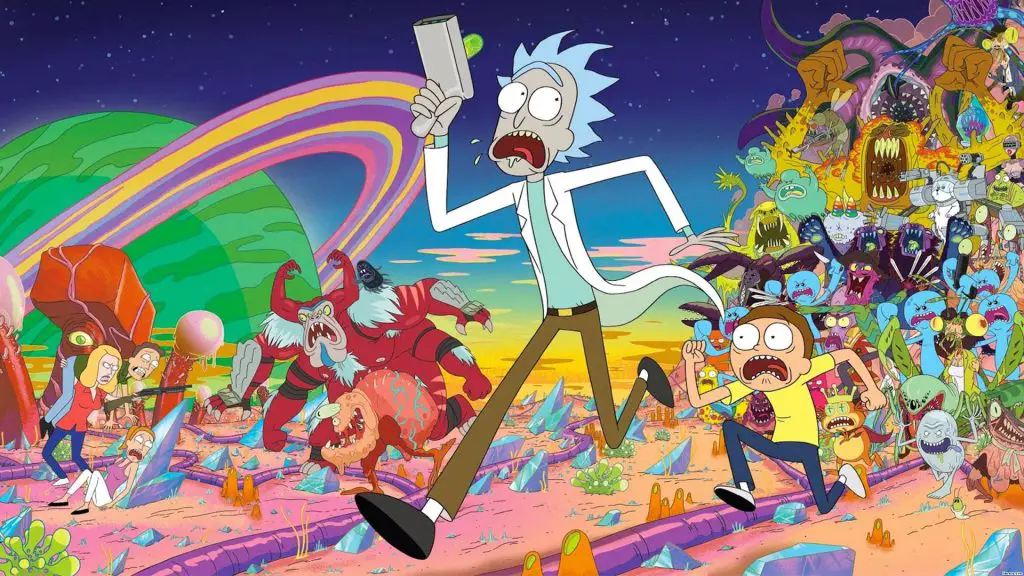 It is more than just the fact that the show's good; beyond the interesting plots, well-developed characters and cleverly convoluted sci-fi concepts, the series seems to have struck a more profound chord with the younger generation, and fans are able to engage with the "Rick and Morty" universe(s) in unique ways. Basically, the show's success can be attributed to these two factors: the crazy marketing strategies employed by the "Rick and Morty" staff, and the show's nihilistic philosophy.
Marketing
It is clear that the "Rick and Morty" staff have a firm grasp on social media and general internet culture. For one, most of their marketing efforts are creative and interactive in some form or another. For instance, the "Rick and Morty" Instagram account is actually an elaborate game called the "Rickstaverse." It follows a point-and-click style system where fans can use tags within pictures as a method of exploration. One picture could help transport you to another planet where you could find collectibles or easter eggs. This stands in stark contrast to most other marketing on social media, especially other television shows, who use sites like Instagram as glorified posters for upcoming episodes or events.
Another example is the fundraiser for HIV prevention that co-creators Dan Harmon and Justin Roiland hosted. The winner of the fundraiser would get to voice a new alien overlord appearing in Season 3. These kinds of strategies that actively engage and encourage participation from the audience keep buzz for the show alive, even when it is not airing new episodes for a long time. They have also created two video games under the "Rick and Morty" brand. The first is a mobile game emulating Pokémon called "Pocket Mortys," and the second is a VR game called "Virtual Rickality," the release of which was advertised by an extremely self-deprecating commercial mocking the gimmicky nature of the game's own existence.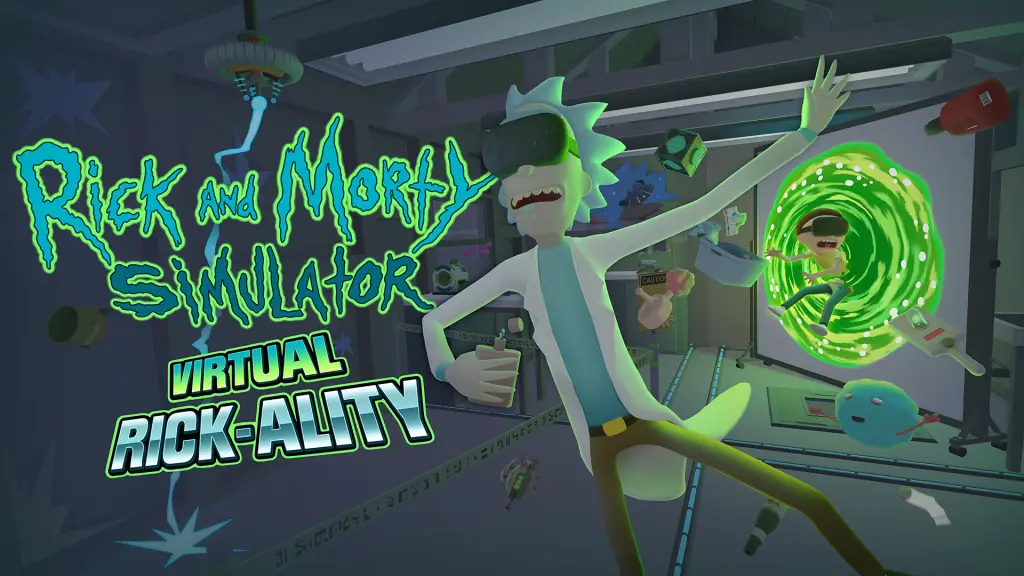 The need to keep buzz alive in the space between seasons has been particularly critical in between Seasons 2 and 3 due to the ambiguous nature of Season 3's release date. The ending of Season 2 was an almost obnoxiously gut-wrenching cliffhanger, which was made even more painful by the announcement from a character in the after-credits scene that the show wouldn't return for at least another year and a half.
Unsure whether to take this time frame seriously (after all, the name of the character who announced it was Mr. Poopybutthole), the fans of the show have been emotionally battered in the space between. It was announced that the show was actually returning in the winter of 2016, significantly earlier than the year-and-a-half mark, but it turned out that they had not finished animating the episodes, so the return was pushed back to another ambiguous time.
In the dead space, the internet became a breeding ground for false release dates and rants cursing the names of Dan Harmon and Justin Roiland for putting fans through this roller coaster of anticipation and disappointment. Then, with no advertisement other than a tweet, the opening episode to Season 3 was aired on April 1, exactly a year and a half after Mr. Poopybutthole's announcement. Those who found the episode shouted its existence from the rooftops and were met with the overwhelming voices of the already-jaded fanbase: "We know it's April Fool's Day. Nice try, but I won't be disappointed again."
It was the ultimate April Fool's prank, because it wasn't one.
All of these choices combine to create a unique persona for the "Rick and Morty" team. In one sense, it looks like they don't care that they dragged the fans through the mud and then aired an episode on April Fool's as a middle finger to the world. But when considering the complexity and creative effort put into all of their other choices, from video games to trailers for "The Simpsons" in which Rick and Morty accidentally murder the entire Simpson family, it becomes clear that they do care. They care a lot.
They also know that the internet loves to be toyed with, and so the seemingly nonchalant approach to release dates has actually proved to be an important cog in a machine that builds hype. The show only has twenty-two episodes aired so far and yet, it is in the upper echelon of the most talked-about programs Adult Swim has had in the last decade.
Nihilism
"Rick and Morty" also holds an interesting position as one of the only shows based around the philosophy of nihilism.  Nihilism (in a painfully reductionist nutshell) is the belief that nothing matters; everyone lives in a world dictated by random chance, where nothing has meaning and where purpose is an artifice created by beings who cannot handle the weight of their existential insignificance, etc.
This is an idea that can be found deeply entrenched in internet culture.  For one, it gives way to absurdism, where the infinitely random nature of the universe finds shape in the twisted imagination of people who spend all day looking at their computers. Dark humor thrives in this environment as well, because if nothing matters, why should anyone care about the sensibilities of anybody?  Memes about existential dread, incurable apathy and even suicide are extremely common.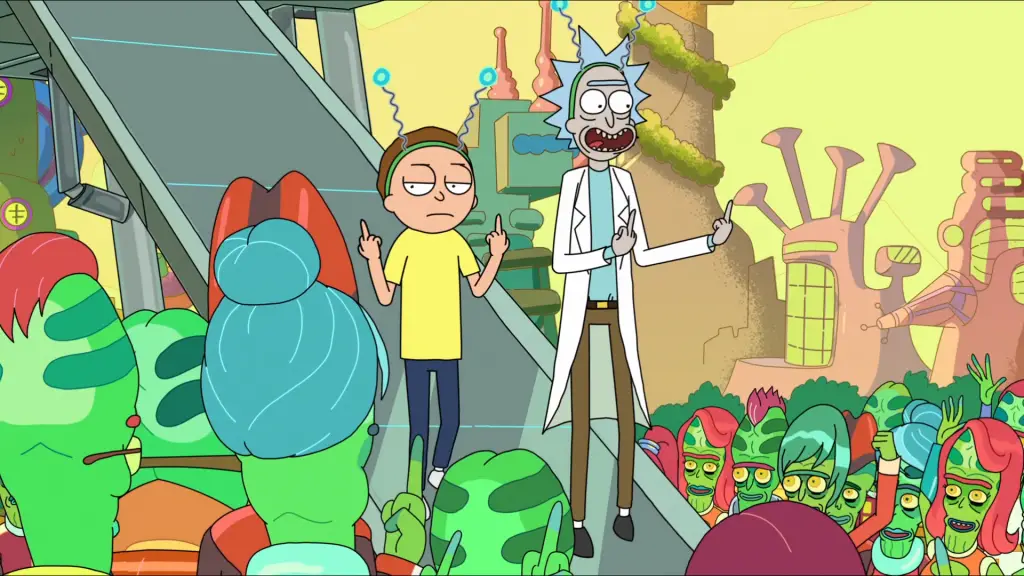 This is all found within the folds of "Rick and Morty." One of the primary plot mechanisms of the show is that Rick, a brilliant and alcoholic scientist, has invented a portal gun that allows him to travel between alternate timelines (a.k.a. dimensions or realties). Some timelines may be the same except for minor details; others are filled with insane creatures and governed by absurd laws. In one dimension, all land is made up of large butts. In another, everything is the same except that Rick and Morty die in a freak accident, allowing the Rick and Morty that the viewers have been following to seamlessly take their place. The variations range from the hilariously juvenile to the poignantly dark.
It seems that this knowledge of the randomness of reality has had its effect on Rick; he claims that he doesn't care about anything. His beliefs include that rules are always pointless and the desire to help anyone other than yourself is a projection of your own ego.
Throughout the show, we see Morty, a high school student, begin to develop similar attitudes. In the episode "Rixty Minutes," their family uses one of Rick's devices that allow them to see their lives in alternate realties. Morty's sister and parents obsess over it, and lament the ways in which their current reality is worse than the ones they see in the device. Morty refuses to even glance at it, and gives his sister the following advice when she decides to run away from home as a result of what she's seen:
"Don't run. Nobody exists on purpose, nobody belongs anywhere, everybody's going to die… Come watch TV."
It's sort of the thesis of the show, and a call to ride out the absurd waves of chaos that constitute life by finding things you like, things that entertain you or people that you love.  It is a sentiment that finds itself right at home with today's youth and with internet culture in general. Thus, the show has become an anthem for disillusioned young people everywhere.