Some of the most important artists are the ones whose names are not known yet. The up-and-coming, independent artists are the ones to look out for. Omar Lazri has incredible technique and a unique style, making him an artistic force to be reckoned with. The infectious themes and bright pallets in his paintings are hard to look away from.
His work has a way of not only catching a spectator's eyes but seizing them for contemplation and interpretation. This article is an exploration through the mind, process and influence of Lazri, a truly talented painter.
Lazri grew up in San Antonio alongside a rather artistic family. His mother is a violinist, and his brother is a sculptor based out of Austin, Texas. His father immensely influenced Lazri's passion for studio arts.
https://www.instagram.com/p/BcDSRteAw4E/?utm_source=ig_web_copy_link
Growing up, he and his father would go to flea markets and look for hidden gems. Lazri tells of a time when his father bought what looked to be a worthless metal sculpture for $300 and successfully sold that same piece for $14,000. This instinctual feeling is a characteristic only possessed by artists. Artists see the treasure in others' trash.
The aspiring painter applied his interest in an advanced drawing class when he reached the eighth grade. From there, he was accepted to a magnet school called the North East School for the Arts in San Antonio.
Over the course of his time in school, he accumulated enough work to compile a strong portfolio, landing him with a fantastic scholarship and education at Santa Fe University of Art and Design in Santa Fe, New Mexico. Since graduation, he continues to live and create in the Land of Enchantment.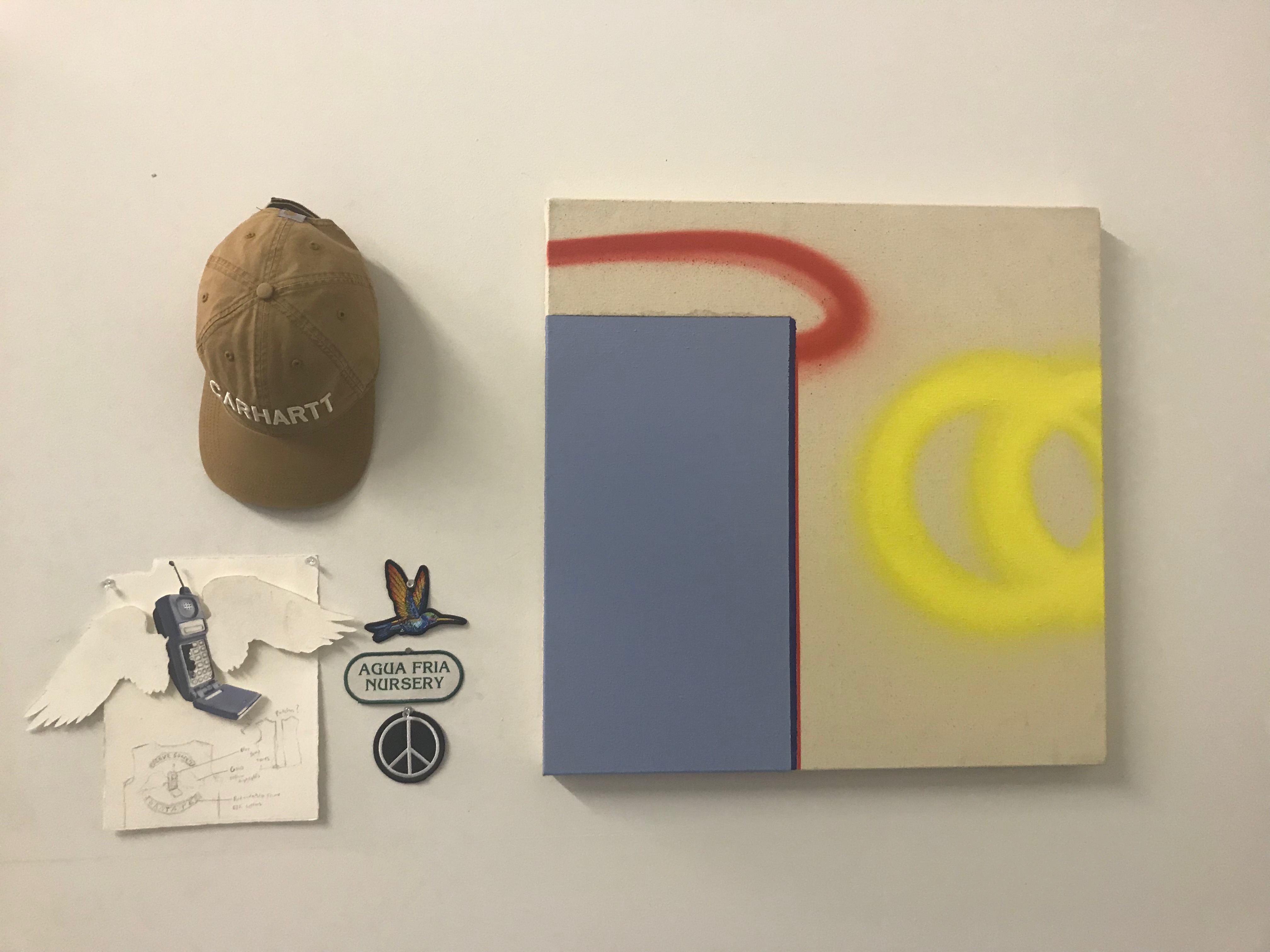 During Lazri's sophomore year of college, he had the opportunity to see a Pablo Picasso pop up in Barcelona. The show displayed Picasso's progression in style. This experience inspired Lazri, pushing him to become the artist he always wanted to be and, like Picasso, continuously progressing in his style.
As art is endlessly interpreted, the San Antonio native intends to paint images that create an assortment of conversations and connections, to keep the discussion going.
https://www.instagram.com/p/BtcxPhPndoC/?utm_source=ig_web_copy_link
Lazri's work is unconventional. His work is a sight for sore, innocent eyes, looking for something to speak to them. His abstract and impressionist style makes his paintings almost seem to have life of their own. The quality of his work is all thanks to his tedious yet admirable process.
A painting can take the determined artist anywhere from 40 to 70 hours of work. He starts off with a reference picture and sketches out his piece. Then, he applies the pigment, having added as many as 40 layers of paint on a single painting.
After many hours of hard work, the final product leaves viewers in enigmatic awe. The shapes, the colors, the layers and so much more make his work so unlike the rest of the young painters on the scene today.
https://www.instagram.com/p/Bse219tHhmz/?utm_source=ig_web_copy_link
Lazri's mediums of choice are acrylic and aerosol. The necessity for multiple layers of acrylic enhances the tangibility in the objects and figures in his paintings.
His subjects include women, North African masks (reflecting his heritage), psychedelics and unexplainable clay-like shapes. While his style of painting takes a very long time, the result is well worth the wait.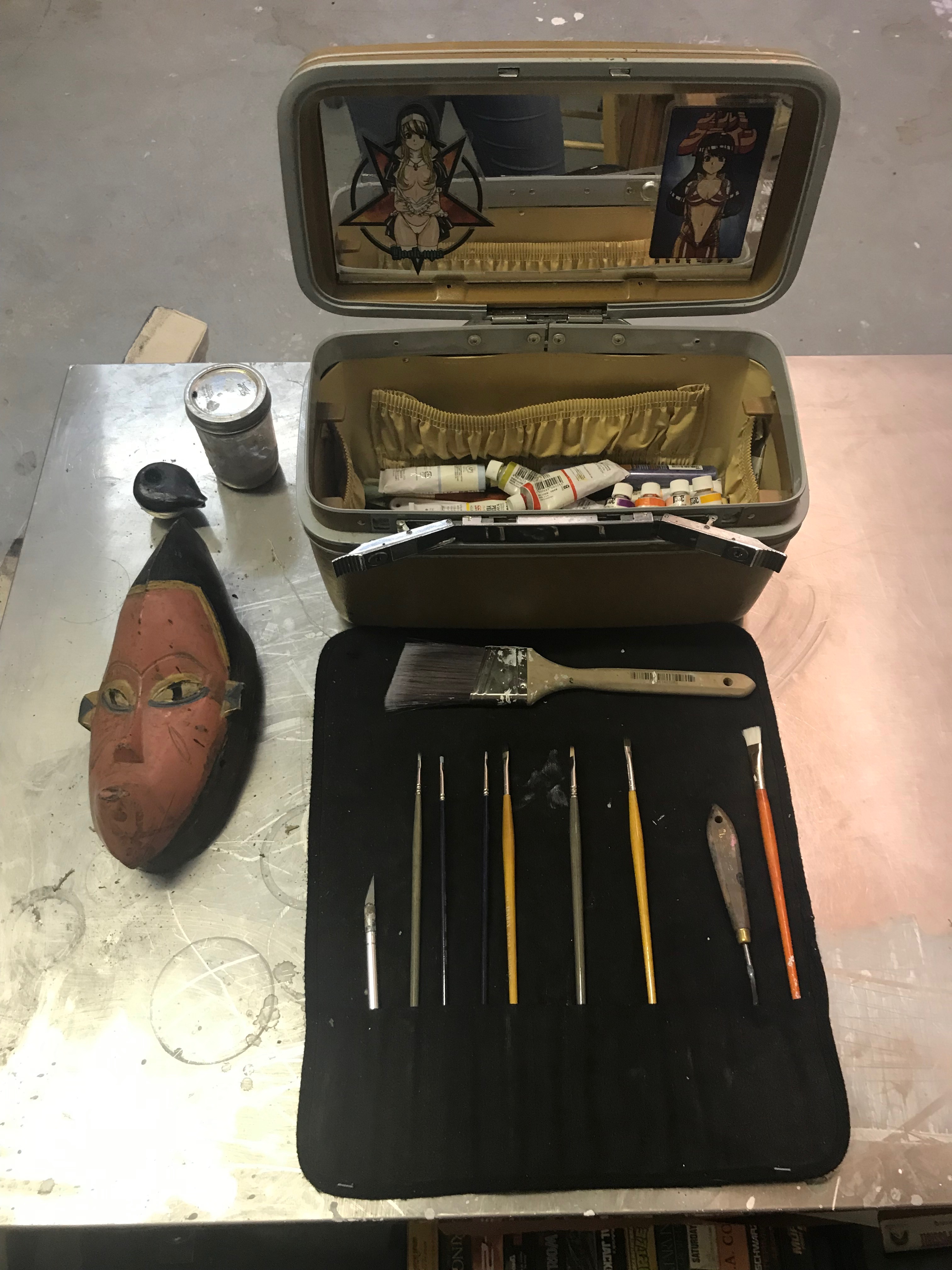 There is no denying the idea of art being a constant cycle of influence. Fernando Botero sparked an artistic fire in Lazri. Although the artists have such different styles, Botero's work has inspired Lazri ever since he was a kid. Botero's work hung at Lazri's favorite childhood restaurant, called Rosarios, in San Antonio.
Another artist Lazri closely relates to is Rex Van Minnen, an abstract contemporary painter. His work can only be described as modern day, psychedelic Picasso. The color palette is bright, and the content is trippy. His use of primary colors electrifies all of his pieces. Minnen, as well as Lazri, share a similar affinity with the Baroque era, an era of extravagance and exquisite detail. These ideas are, without a doubt, present in Lazri's own work.
Any space where art or work is done is a sacred place. The feng shui of Lazri's studio is every mid-90s kid's dream. When Lazri paints, he likes his Airheads Xtremes to the left and his VHS player to the right, more than likely playing "Pulp Fiction" or "Friday." But his favorite movie is "The Fifth Element." The film's attention to detail makes this a classic for him. The film's take on an unsure, dislocating future of the world is exciting and entertaining.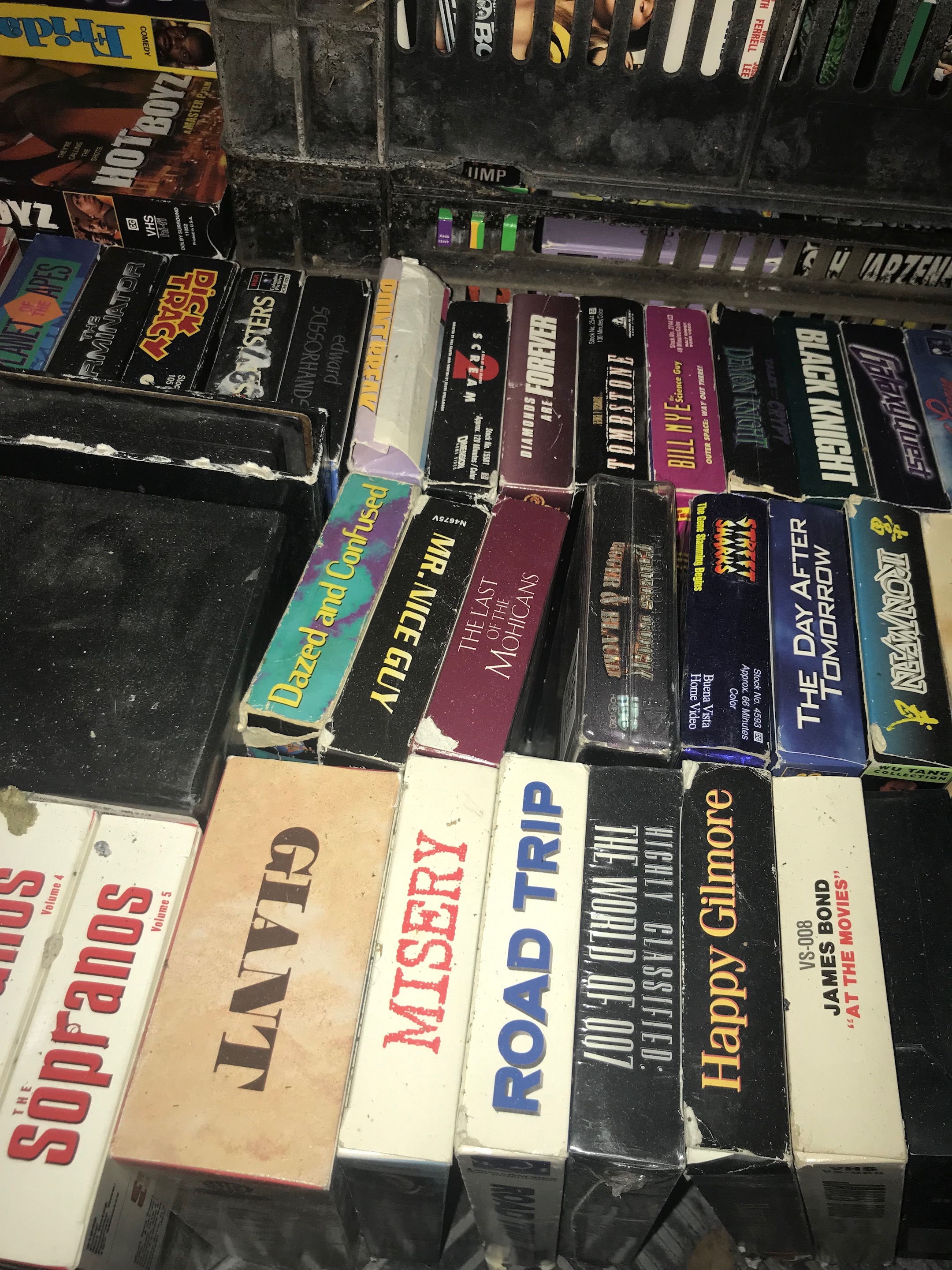 Lazri doesn't discriminate when it comes to listening to music while painting. He'll listen to everything from funk to metal to electronic. His favorite album is Kendrick Lamar's "good kid, m.A.A.d city." The album holds a lot of nostalgia for the young painter, harkening back to high school, some of his most artistically optimistic years.
All work and no play makes for a boring life. When Lazri is not in the studio, he is working at Agua Fria Nursery, tending to gorgeous plant life in beautiful Santa Fe, New Mexico. Just like his dad, he loves to cook. His signature dishes are ramen and spaghetti and meatballs, from scratch. Living so close to the mountains, there's no denying that he is an avid hiker. After a nice hike, he likes to cool down with a cold Pepe Loco from his favorite taproom, The Breakroom.
https://www.instagram.com/p/Bq1TyIWn4_o/?utm_source=ig_web_copy_link
Felling inspired? Lazri pleads to never give up. It's simple. Paint for the thrill of painting. Create to gives others something to talk about. For Lazri, life without art is pointless. Pursue true passions over what the market demands. At the end of the day, art is forever, money is temporary. Don't sell out. Some of the world's greatest artists didn't make a penny in their lifetime but did what they loved with the intent to create and influence.
It is his creative individuality that makes Omar Lazri a need-to-know name concerning up-and-coming studio artists of the modern day. Interested in Lazri's art? Follow him on Instagram (@o_lazri) for his latest work.