With the convenience and accessibility of smart phones, dating apps have become as quintessential to college life as overpriced textbooks and Thirsty Thursday bar nights.
Between ten-page term papers and never-ending required reading, no one has the time to pursue traditional dating methods, and if they did, who would want to? Dating apps are as much a source of entertainment as they are of matchmaking.
Contrary to modern myth, the majority of college students are not using these apps for hook-ups. In fact, a survey found that 34 percent of students use Tinder strictly for entertainment purposes.
The rhythmic swipe function of apps like Tinder makes it fun to look through potential matches, but unfortunately, users also lend themselves to a shallow dating pool, as they rely too heavily on images.
In order to find matches of substance, the only other option seems to be filling out a lengthy survey on a dating service, like eHarmony or Match.com, requiring a great deal of time and a hefty fee.
What if I told you that you no longer have to choose between a fun, user-friendly experience and compatible matches?
Qualify is a new app, made for college students, that is gamifying the dating-app experience by combining the comprehensive matchmaking abilities of sites like Match.com with the addictive, entertainment quality of mobile games like Trivia Crack.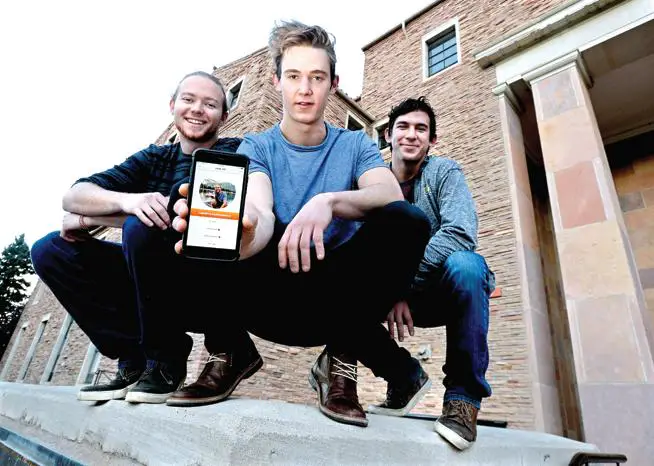 With this new dating app, you create a personalized three-question quiz that best evaluates the person you'd like to date. In co-founder Sean Chenoweth's case, one of his questions would be, "Who is Jon Snow's father?" because he's a huge "Game of Thrones" fan, and he wants his compatible matches to share that interest.
Until you answer a person's quiz correctly, their picture will remain blurred, putting the initial focus entirely on compatibility. When you answer correctly, a notification will be sent to the person, encouraging them to take your quiz in return. Once 4 out of 6 questions have been mutually answered correctly, a match is made. "We are empowering users to ask the questions that mean something to them and can actually result in someone who has similar interests," Chenoweth says.
He created the app after a series of terrible dates with women he met on Tinder, all of whom he had nothing in common with. "After another one of those awkward dates, I had had it," Chenoweth says. "I thought, 'What if you could qualify your matches a little more before you take that leap of faith and meet up with them?'"
What started with $2,000 borrowed from family grew to an innovative app, placing Chenoweth and his team into Colorado University's accelerated program, Catalyze CU. "For zero equity, they gave us $4,000," he says. "That was enough to push us forward."
Chenoweth and his team went on to win CU-Boulder's New Venture Challenge, an annual entrepreneurial event, where they won $10,000, bringing their total money earned to $16,000, mostly equity-free, to develop their dating app.
One of the most appealing aspects of Qualify is that it's specifically targeted to college students, a feature that Chenoweth knew he wanted to include from the beginning. "College students want to date other college students," he says.
In order to sign up for the app, you need to input your school's email address, verifying your enrollment in a university. From there, the app uses your location to match you with students in your area.
Not only does this limit your selection to only those in your age range and those with a college education, but it also provides an added bit of security to the app, something Chenoweth says has been a popular feature for female users.
Beyond providing its users with entertainment and compatible matches, Qualify has produced a benefit that Chenoweth did not see coming. "Qualify isn't just a way to find others," he says. "It's a way to find yourself. It's a tool of self-discovery."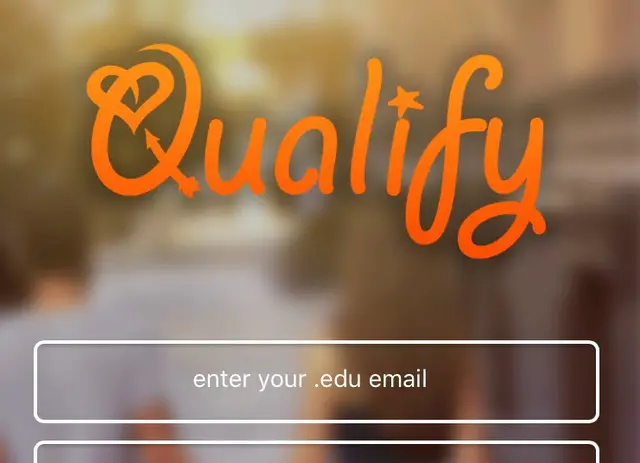 When creating your customizable quiz, you are forced to examine what it is you are really looking for in a partner. You have to decide what is important to you, the interests you want to share and the activities you most want to participate in with another person. "In this busy day and age, a lot of us—young people—forget or don't quite know what we want," Chenoweth says. "What are those intrinsic values in other people that we seek?"
Even if you're not looking to settle down, Qualify is sure to be, at the very least, a fun way to spend your time (Procrastinating final papers, anyone?). Chenoweth has also noticed a large number of quiz-takes that correspond to a smaller group of people. There are even couples who take the quizzes together, not looking to find a romantic connection, but just enjoying answering others' questions. "These quizzes are super entertaining and engaging," he says. "It's fun to get an insight into your fellow college students."
Mobile dating has gained the stereotype of only serving to find your next casual hookup. As a result, most college students don't take dating apps seriously, viewing them as, frankly, sleazy. But, Qualify hopes to change this perspective. "We want people to think of Qualify in a way that gets rid of the stigma of mobile dating," Chenoweth says. "We want to be known as the app that goes beyond swiping."
The dating service is currently only available in universities across Colorado, as well as a few in Arizona and Texas, but they are looking to expand into universities across the nation.
You can view the list of available universities as well as request Qualify to join your campus here, and you can download Qualify for free from the App Store.
Chenoweth urges college students to check out the app and see for themselves how it differs from other modern dating services. "You are either going to be extremely entertained and find that special someone, or just be extremely entertained. You've got nothing to lose," Chenoweth says.