Flag on the Field
The league needs to adopt a more reasonable attitude toward end zone celebrations, or the sport risks becoming completely robotic.
By Kevin Cordon, UC Irvine
---
The National Football League has always upheld a certain image, or at least tried to, that the sport is a polished, well-thought out form of entertainment that's family friendly, but lately that just hasn't quite been the case.
Football may still be the preferred sport of choice to watch in this country, considering it dominates the television schedule on Sundays, but the backlash of several key issues plaguing the league has started to shift some fans' attitudes away from the multi-billion dollar industry.
To maintain its image, the NFL has always upheld very strict guidelines regarding everything players do, from their uniforms to their touchdown celebrations. It has been dubbed the "No Fun League," and at the end of every Sunday you can go online and check the plethora of infractions that players accrued over the day and all the fines and punishment they'll be receiving as a result. This season, many have fallen victim to the restricting rules of the NFL, with Cam Newton, Odell Beckham Jr. and others making weekly headlines for expressing themselves on the field.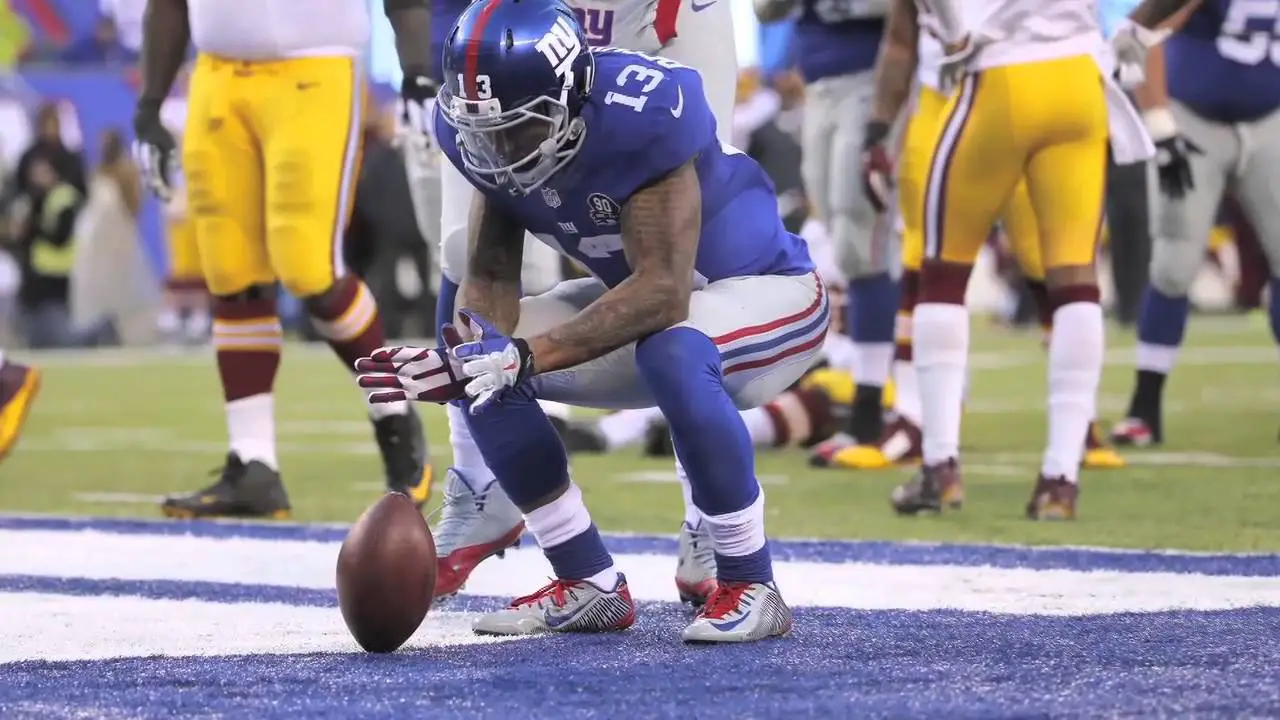 In the organization's attempt to curb "unsportsmanlike conduct," they've instead prevented players from exhibiting any sort of self-expression. Excessive celebrations are now considered anything more than a very-brief dance, and the football they used to score can't even be involved in the act. The line between what's excessive and what isn't has also become extremely subjective, leaving many to question the decision-making process of the league and whether certain players are being let off the hook.
For example, Tim Tebow, the NFL dropout and devout churchgoer, would drop to his knee in prayer to celebrate a touchdown, which became known as "Tebowing." Nobody saw anything wrong with it, and it actually became a social media craze, but others like Tebow weren't so fortunate.
In 2014, Kansas City Chiefs safety and practicing Muslim Husain Abdullah returned an interception for a touchdown against Tom Brady, which is an accomplishment that warrants celebration. When he reached the end zone, Abdullah slid to his knees and prayed, similar to Tebow, but with both knees down.
He was flagged for the celebration and his team was penalized for a simple celebration of his religion, citing the fact that he slid to his knees was an excessive celebration. The NFL later released a statement that Abdullah should not have been penalized for dropping to his knees and praying, but the punishments have continued for celebrations that are far from harmful.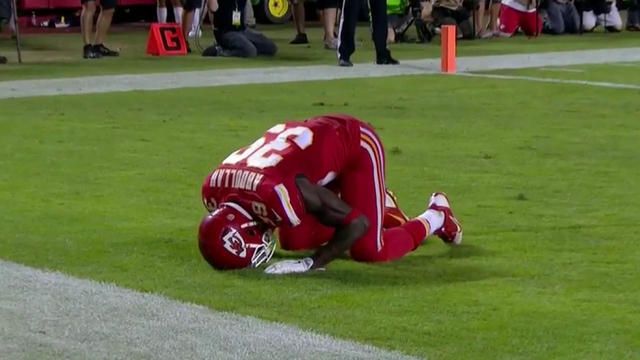 Odell Beckham Jr., the star receiver who has in a way become the NFL's punching bag when it comes to punishments, has received his fair share of fines and penalties from the league. During his rookie season in 2014, Beckham Jr. was flagged for 15 yards after he spun the ball and danced behind it after scoring a touchdown. He later said he "didn't quite understand the penalty," stating that it wasn't directed toward anybody and I believe him.
These are grown men playing a very violent sport, and every game fans see them go at each other and taunt each other after each play. The league needs to stop pretending that mild touchdown celebrations are unsportsmanlike conduct; showcasing dance moves or using the ball as a prop in an elaborate celebration isn't hurting anyone. Besides, the penalties give the opposing team an advantage on the following possession.
Historical faults aside, the NFL could be learning a lot from the season currently underway. Ezekiel Elliot, the superstar rookie running back from the Dallas Cowboys, carried out what could be considered an elaborate celebration that played out in his favor. After scoring a touchdown against the Tampa Bay Buccaneers, Elliot ran straight to a large red kettle put on the field by the Salvation Army and jumped in it, encouraging people to donate.
Naturally, he drew a flag and 15-yard penalty for excessively celebrating, but it was well worth it. According to the Salvation Army, online donations leaped by 61 percent, arguably because of Elliot's grand gesture to encourage people to donate. I get that by the laws of the game Elliot should be punished for his celebration, but such a positive message for a great cause shouldn't be punished. In fact, Elliot pledged that he would match whatever fine the NFL gave him as a donation to the charity, and the NFL then backed down, announcing that they wouldn't fine him.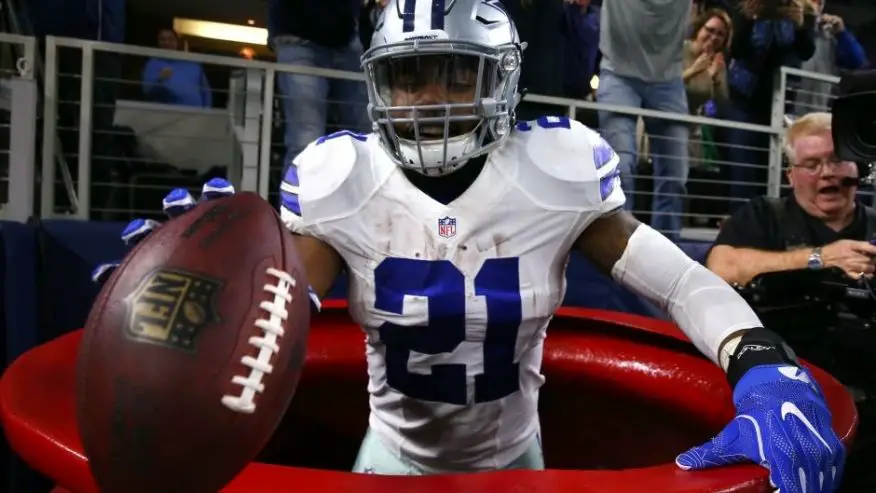 By no means do I have any idea of how to differentiate between what celebrations are excessive and which aren't, but something in the rulebook needs to be changed to allow players to express themselves. If the famous "Lambeau Leap" is allowed to happen without penalty, so should a nice gesture on behalf of the Salvation Army. Like basketball, football has become micromanaged on every little detail, preventing players from being themselves and making the adrenaline and emotions of athletes punishable.
As a fan of football, I want to see players allowed to celebrate when they score touchdowns, wear special cleats for charity or hand footballs to young fans in the crowd without being punished for it. I want to know that I'm watching humans out on the field, not robots controlled by the governing body that is the National Football League.
So, to the NFL I say: Let these players be themselves. Let them wear cleats that they want to wear, inspire kids by handing them game balls and dance and celebrate the way they want to for scoring a touchdown.