The New Playboi
In his eponymous debut album, Carti flexes an 'it' factor that's bigger than his music.
By Yoni Yardeni, Pierce College
---
From the groovy days of Outkast, to the gutter glorification of T.I, the hood-rich lifestyle glamorized by Gucci Mane and now Future's highly sedated mumbles, the rap scene in Atlanta has always been boomin'.
Now, with the emergence of young phenom Jordan Carter, a.k.a. Playboi Carti, the A may have just found its next superstar. While the world has only recently become familiar with the musician, it's hard to call Playboi Carti a newcomer. Still, despite his dropping hot SoundCloud cuts for nearly three years now, as well as getting an A$AP Mob cosign and contract, Carti doesn't even have a Wikipedia page yet. The mumble rapper who grew up with hoop dreams has evolved into one of the more entertaining young artists around, as well as a personal favorite of mine.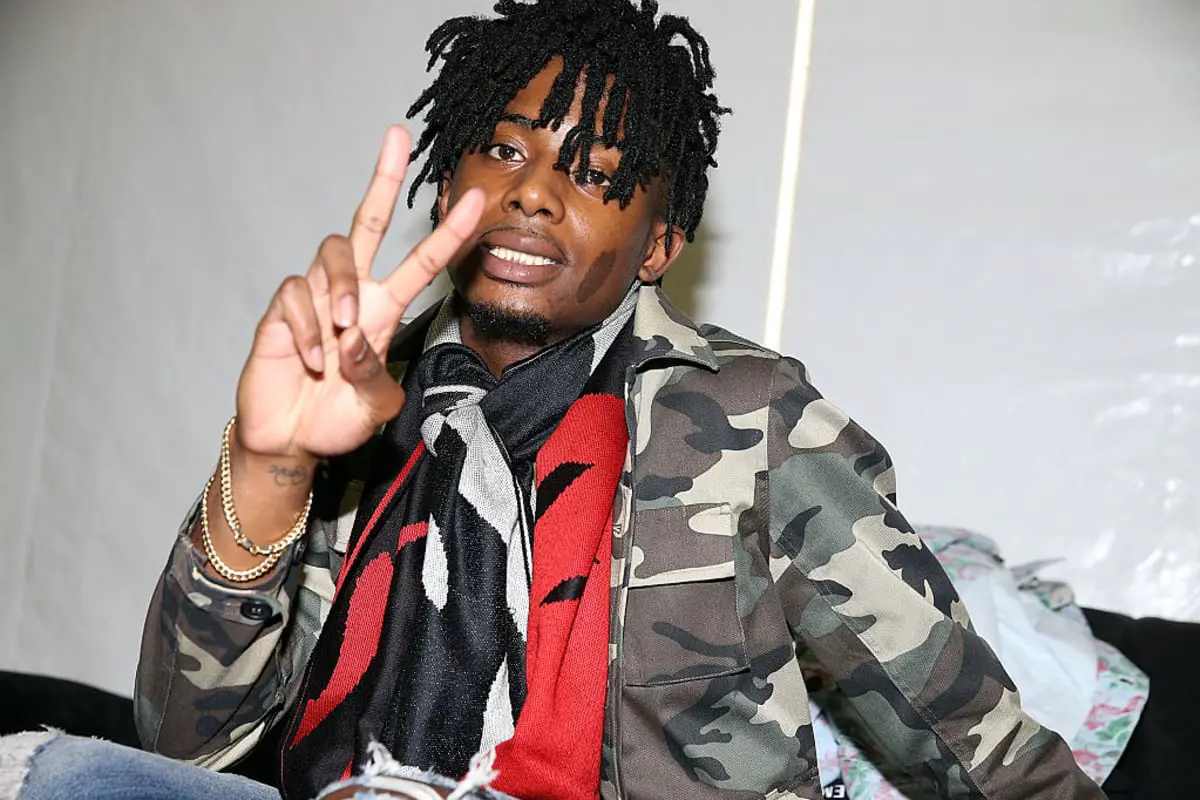 Carti has made his way around. Following two years of sporadic leaks, speaker-rattling singles and postponed release dates, the rapper who takes his dad to the club has finally touched down to Earth with his debut, self-titled mixtape. And if you were wondering, yes, "Playboi Carti" by Playboi Carti is exactly what you would expect out of Playboi Carti.
For starters, my favorite song of the year thus far might be "Magnolia," a whirling, symphonic banger by way of his newest in-house producer, Pierre Bourne. In a conversation between Carti and fellow ATL native Lil' Yachty, Playboi mentioned that he was taking so long to drop the tape because he was looking for a producer who would focus on making "that Carti sound." If the track is any evidence, it's clear that Carti found the right guy for the job, because the song is fucking flawless.
While "Magnolia" may go down as one of the year's defining songs, Carti also gave the world a much-needed poppy single in "wokeuplikethis*," an anthem in every sense of the word. The song is hilarious, vulgar and senseless in the best way possible. Fellow Atlanta native and incredibly uncomfortable dancer Lil Uzi Vert opens the track up with a whiny shriek of, "I'M A ROCKSTAAAAAAAAR, I'M A ROCKSTAAAAAAAR" as Carti goes on to body the Pierre-produced cut.
On "Let It Go," Carti he takes shots at his parole officer saying, "Fell asleep in LA, woke up to the sun/Fuck my PO, he know I got hella guns." Look, it may not sound poetic when reading it, but when listening to Carti rap the lyrics, it's as if music itself couldn't be more perfect.
"Lame Niggaz" is undoubtedly the bounciest and most laugh-inducing track on "Playboi Carti," which is saying a lot. On the song, the fifth of six produced by Pierre, Carti expresses a strong disdain, for, you guessed it, lame niggas. Who would have thought?
Following his stint with awful Records, Carti was signed to a deal with A$AP Mob in 2015. After dribbling ad-libs and mini verses throughout the Harlem set's "Cozy Tapes" compilation project, it was only right that A$AP Rocky, head honcho of the group, would make an appearance on his young artist's highly anticipated project.
"New Choppa" is a highlight on the debut tape, one that includes both Carti and LORD FLACKO (Rocky's producing alias) in the production credits. Per usual, Rocky kills it, double checking his "homi-list" and claiming that he was classified as "bougie by a snobby bitch."
Another personal favorite of mine on this one is "Kelly K." The instrumental to this cut, curated by Southside, is reminiscent of the song that plays whenever you pass the finish line in Mario Kart. In the song Carti serenades somebody, probably a groupie, and begs her to take a trip with him, saying "Come and sip some drank some pills, come get high hoe/We been on a jet, we so high, we on fly mode!" What a generous guy!
The intro, "Location," is far cloudier and serene than the rest of the project's bouncier tracks, which is basically every single one of them. In it, he brags about not only the tats on his neck and his arms, but that the diamonds are wet on his arm. Well, goddamn it, someone get this man a towel because he is DRIPPING.
Look, I'm not here to over-hype a mumble rapper's debut project. You could easily argue that Playboi Carti's breakout party is reminiscent of Lil Uzi Vert's or 21 Savage's, simply because the subgenre has evolved into such a staple of modern day hip-hop. I hate to be that guy and say, "No! Trust me, Carti's different! He has something special about him!" but seriously, he does.
From sporting owl-draped polos as lead model in October's Very Own lookbooks, to cooking up songs with the enigmatic Frank Ocean, Carti certainly had enough "it" factor to make a name for himself before the release of his debut. Whether he's dropping SoundCloud classics, dapping up Belgian fashion icon Raf Simons or awkwardly pacing back and forth on route to becoming a XXL Freshman, the Atlanta native's "rock-star persona" is hard to deny.