In what's been a gut-wrenching collection of drama, highlights and a lack of upsets, this year's NBA Playoffs have been anything but easy to decipher. Since its Saturday morning tip-off starring LeBron James and his Cavaliers, the questions as to whether or not the Cavs have enough in them to repeat has been on loop in the minds of sportscasters and beat writers nationwide. Following the tragic passing of Celtics' star guard Isaiah Thomas' younger sister, it looked like the Eastern Conference's first seed was in for a bleak postseason; but, following an injury to the Bulls' Rajon Rondo that kept him out following their shocking 2-0 start, Boston roared back to win the series in six games.
Out west, the theatrics have been active in their own right. A dueling pair of MVP candidates faced off head to head in what was one of the most iconic races for the award to date. Between Oklahoma City's Russell Westbrook and Houston's James Harden, the latter of the two prevailed in an uneven matchup between a group of consistent, professional scorers, and one of the greatest one-man shows in the league's history. For the five billionth time in the past five years, the Spurs and Grizzlies met in the first round, though it was the first time the matchup has been entertaining since 2011. All this and much more, only in the NBA playoffs.
1. Zero Dark Thirty-Two Years Old
Following a pair of messy victories over the Indiana Pacers, it was clear that the defending champs didn't start the postseason off on the right foot. Although it was a rough intro to the playoffs for the Cavaliers, it was, is and always will be my toughest task to bet against the best player in the world.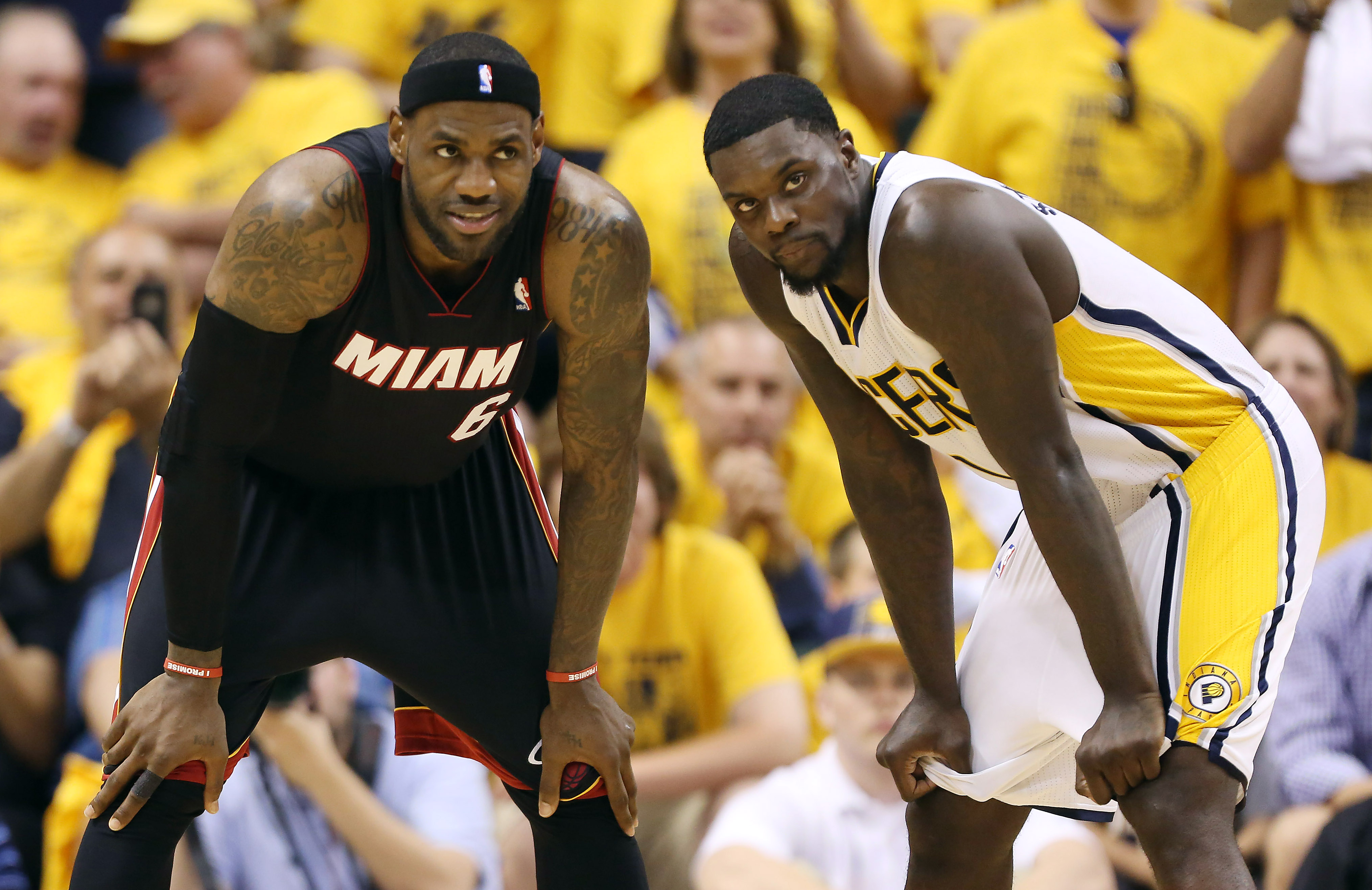 LeBron James came into the second half of Game 3 with plans of taking a gigantic shit on this Pacers team, and take a gigantic shit on them he did. Down 26 going into halftime, the Cavaliers came out guns blazing as they wreaked havoc on poor Paul George, and sliced up their team defense to oblivion. Hope to see you in purple and gold soon, Paul!
2. Rondo Reincarnated
Prior to being diagnosed with an extremely untimely thumb injury, the Bulls' floor general led Chicago to a pair of back-to-back road wins against the first-seeded Celtics.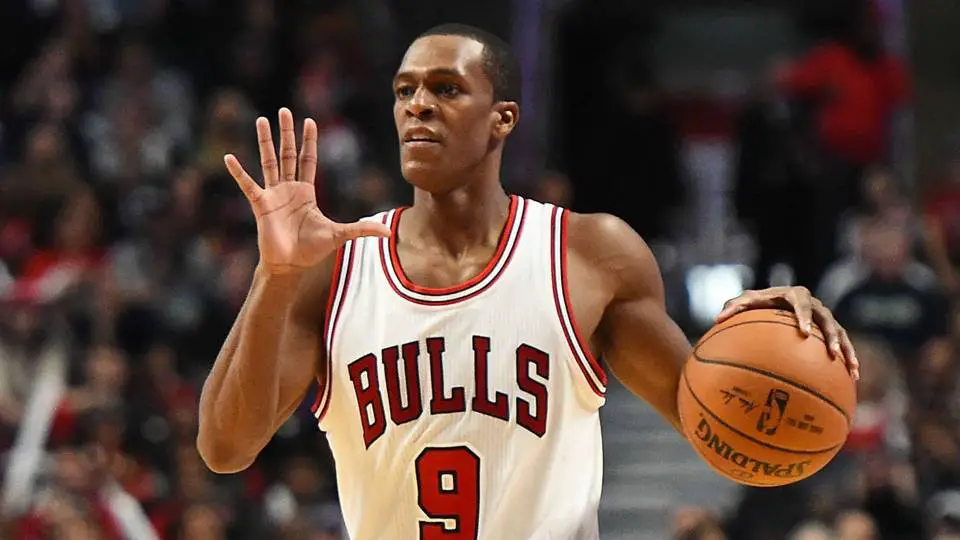 As he averaged a near triple-double against the team he established himself with, Rondo's court vision and pace control may have potentially led his team to a major upset.
3. The Alphabet's Breakout Party
Giannis' first name is usually what I prefer to call the Milwaukee superstar point-forward; but, following the superb first-round he had against the Raptors, I think it's time I learn how to spell A-N-T-E-T-O-K-O-U-N-M-P-O. I'm definitely going to forget that.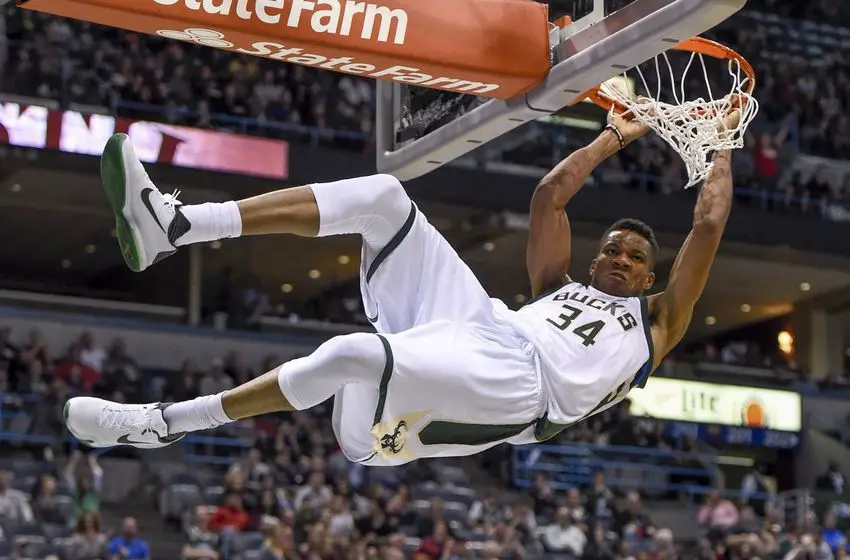 Moving on from the linguistics of the Greek Freak, this guy put on a goddamn show versus Toronto. At one point in Game 1, he dunked the ball while his foot was on the floor. If that's not impressive, then I don't know what is.
4. Westbrook's Historic Year Concludes
Dating back to the second night of the regular season, Russell Westbrook has been a walking triple-double; at this point, it's safe to say that the world knows that. Following a year's worth of mind-boggling stat-lines, ridiculous clutch shots and a dazzling passion for the game, Russ and his Thunder teammates were witnesses to an early first-round exit.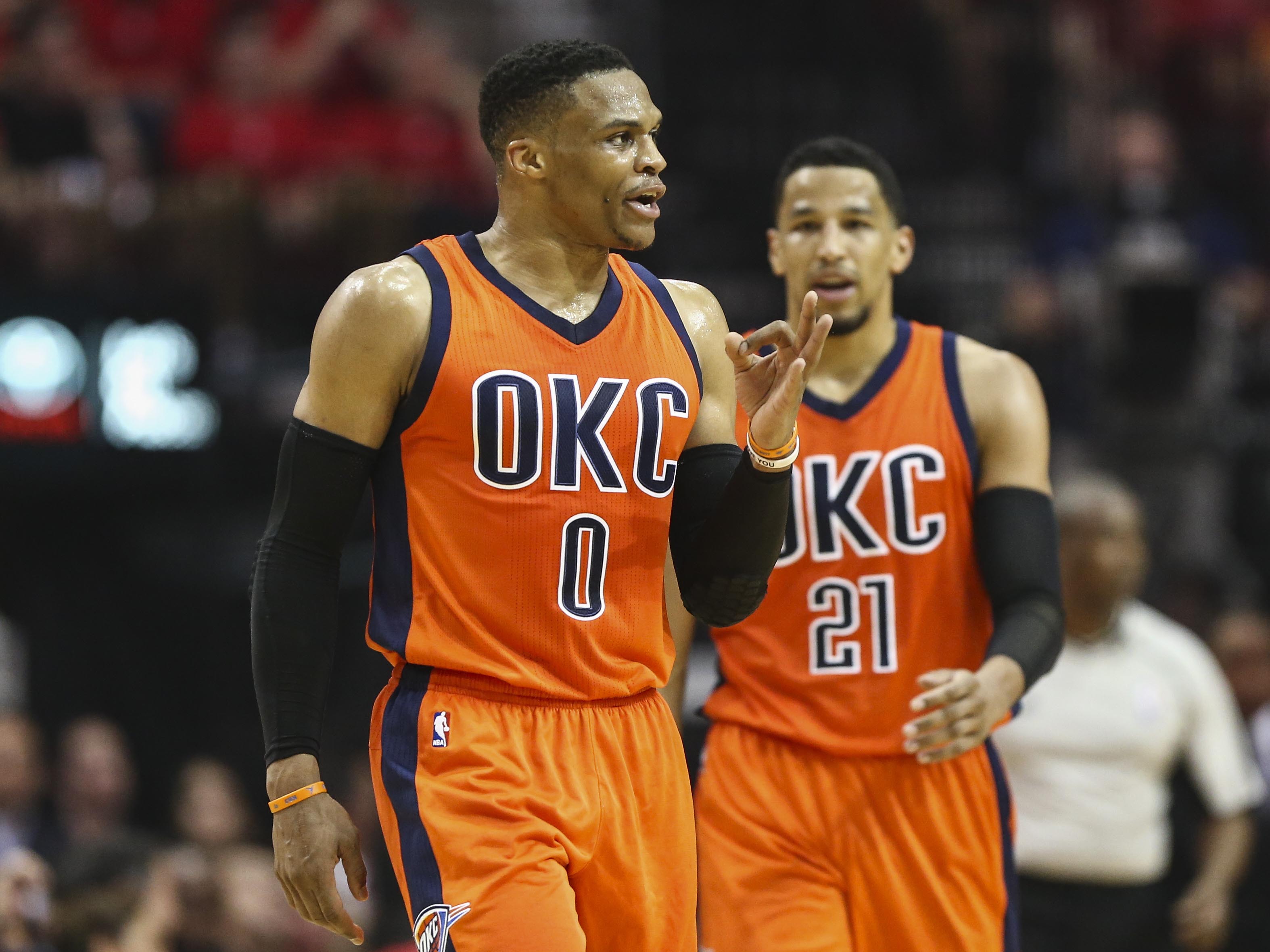 Averaging a triple double against his former teammate and fellow MVP candidate James Harden may have seemed far too common to basketball fans, common enough to the point that some may have even taken his extraordinary play for granted. As exhaustion ensued as a result of Westbrook's fiery motor and lack of rest, he remained a force in the series, which is the only style he knows.
5. Iso Joe: Top-Tier Nickname
Clippers vs. Jazz has easily been the most entertaining series in this year's first round, especially considering I hate the Clippers' sorry-ass collection of guys that are infamous for their early playoff exits.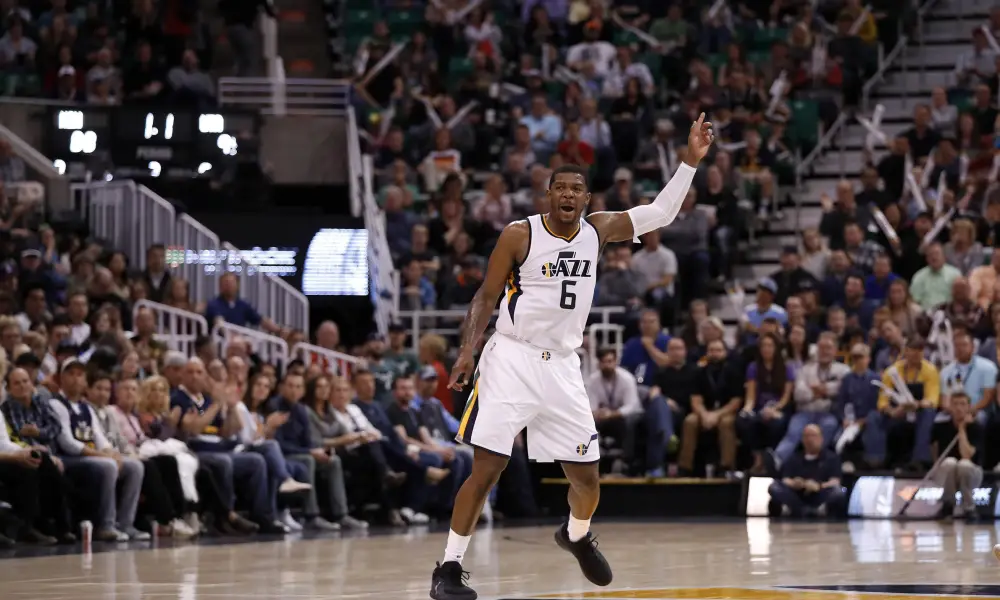 Moving on from my hot-blooded hatred for the other LA team, the Jazz have established themselves as a serious threat in the West due to their ridiculous depth and ability to play defense with the best of 'em. Veteran Joe Johnson strutted his shit against the Clippers, knocking down shot after shot when it mattered most, and showing that he still has what it takes to score when he needs to.
6. Curry's MVP Form
With Kevin Durant's absence for a pair of games in the Warriors' sweep of Oakland-native Damian Lillard and his Portland Trail Blazers, the reigning back-to-back league MVP put on brilliant performances to close out the series.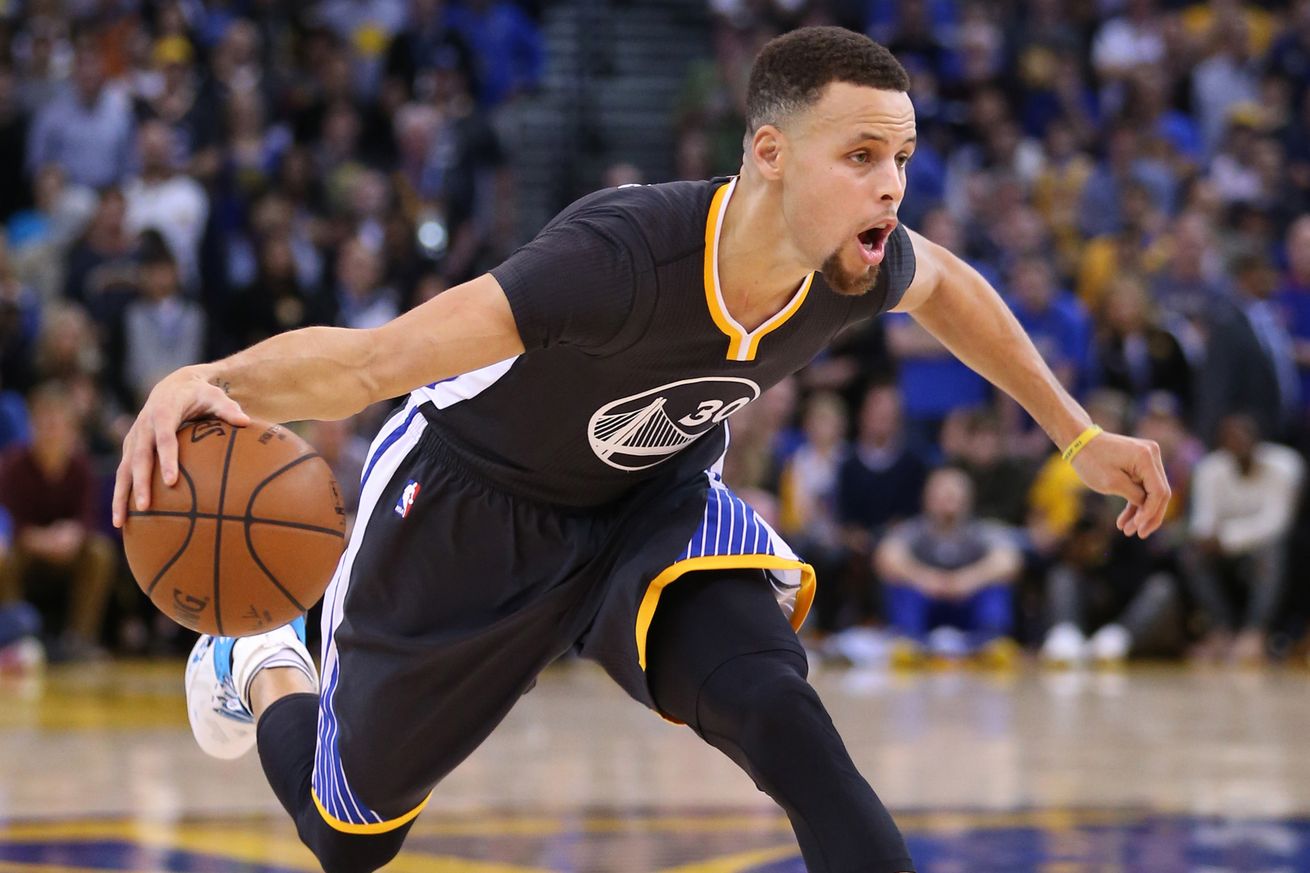 Stephen Curry may not have had the best season in the league, but it can easily be argued that it was overshadowed as a result of what Westbrook and others were able to do, and with good reason. Still, quietly, the greatest shooter ever torched the Blazers night in and night out to move his Warriors on to the semifinals with ease.
7. Kawhi Unleashed
Coming off the most impressive and efficient season in his career so far, the Spurs' superstar showed no signs of slowing down against the Grizzlies.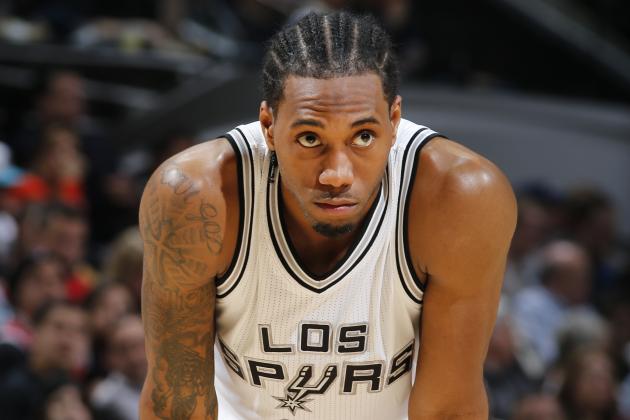 Kawhi is such a fucking robot. When is the last time someone under Popovich went off to average 31 points a night? Thirty thousand years ago when Tim Duncan was still a superstar? Just kidding, now that he's retired, jokes about his age don't really matter anymore.
My point is Kawhi absolutely obliterated Memphis, which is a bold statement considering that series was on the verge of its seventh game.
8. D.C.'s Finest
Let me put it as simple as can be: John Wall is fucking ridiculous. His combination of lightning speed, mismatching strength and elusiveness is comparable to only a handful of guys in this league.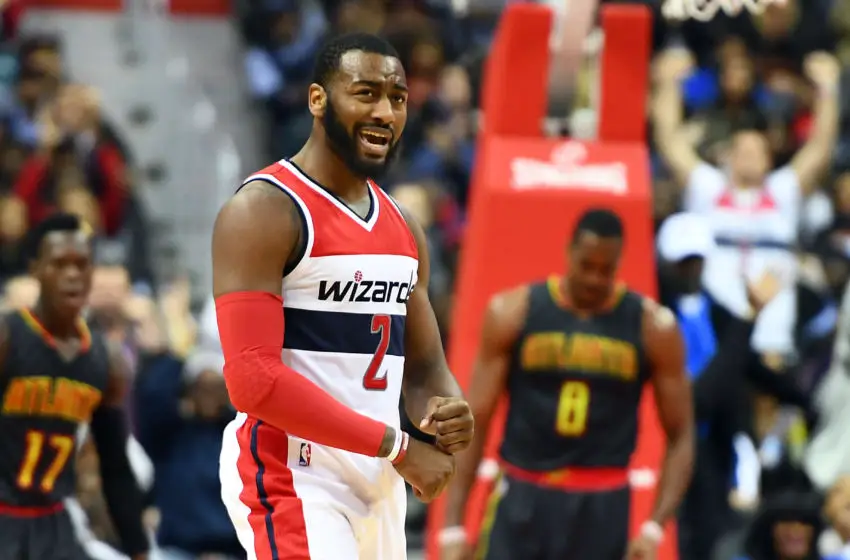 He and his sharpshooting backcourt mate, Bradley Beal, put on one superb outing after another against the Atlanta Hawks, who somehow hold the second-longest active playoff streak in the league. In a lights-out Game 6 performance, Wall dropped 43 points and 8 assists in a playoff-defining moment for the premier point guard in the Eastern Conference.