Lady Gaga's tribute to David Bowie at the 58th Grammy Awards was under scrutiny before she even stepped on stage.
Announced to perform the medley of songs just 22 days after the death of the rock legend, many Bowie fans were wary of the choice for the performance.
In typical Gaga fashion, the six minutes she took the stage for were full of special effects, backup dancers, and much more than just music.  While many criticized her performance for being excessive, the pop icon was able to pay homage to one of her self-proclaimed musical influences while carrying on Bowie's legacy.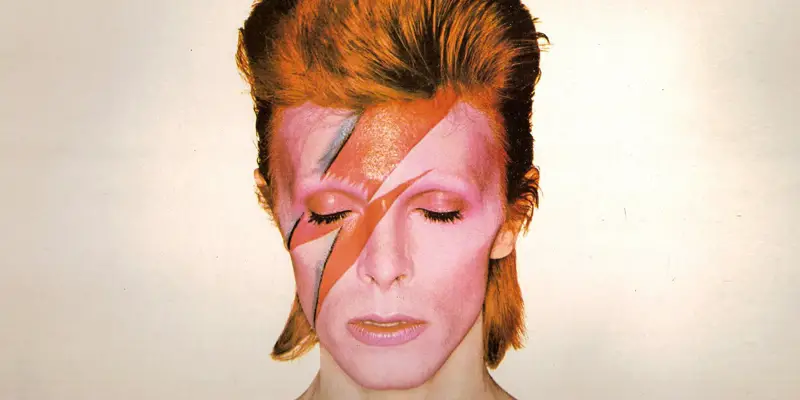 Rising to stardom at the same time as 2000s pop singers like Katy Perry and Taylor Swift, Gaga is often written off as another celebrity that uses branding and looks as her ticket to fame.  However, being one of only 20 students to gain early admission to New York University's Tisch School of the Arts as part of the Collaborative Arts Project 21, Gaga's musical evolution has been a long time in the making.
Like Bowie, Gaga showed promise of musical talent from a young age. In high school, she performed in theatre, a talent she brought with her to the stage when achieving mainstream music success. While characterized for her statement performances, Gaga tends to be more conservative when it comes to the media, often keeping her personal life to herself and letting her actions speak for her.
When she did sit down for an interview with The Hollywood Reporter, Gaga said of Bowie's impact on her career that, "I always felt that his glamor was something he was using to express a message to people that was very healing for their souls."
Since her rise to fame, Gaga has used her voice to advocate for the LGBT community. She describes speaking at National Equality March in Washington D.C. as the single most important moment of her career.
Bowie made different claims about his sexuality throughout his life, and it has often been thought that his claims of bisexuality were intended to make others feel accepted.  While he ultimately admitted to being a "closeted heterosexual," his voice in pop culture led to more acceptance for the LGBT community.
Days before performing the tribute, Gaga was filmed getting a Ziggy Stardust tattoo to further commemorate her admiration for Bowie. On multiple occasions, Bowie has stated he felt more himself when performing as Ziggy than as David.  His immersion in the character allowed him to draw out certain aspects of performance that he was otherwise unable to use.
Gaga's choice to use this stage of his career in her tattoo representation demonstrates yet another quality the performers have in common.
Until adopting the "Lady Gaga" moniker, she had little success in the music industry. Her performances as Gaga have gotten her where she is today.
Both Gaga and Bowie's unique sense of fashion and stage performance have led them to be criticized as chameleons. Rolling Stone released a 38-second video chronicling the fashion evolution of Bowie. Over time, Bowie has become iconic for his out-of-the-box appearance, seeming to have a different look for every stage of his musical career.
While Gaga's ensembles are often criticized, the individuality of her clothing is more than just a choice of outfit. Often reserved when speaking to the media, her ensembles have come to make her statements for her. Gaga spends the majority of the tribute in a white sequined jumpsuit, evocative of Elvis Presley, who Bowie has often credited as his greatest musical influence.
One person quick to defend Gaga was Nile Rodgers, who collaborated with Bowie on four different projects including the critically acclaimed Let's Dance. He took the stage with Gaga for the tribute and the two can be seen interacting throughout the performance.
When negative reviews of the performance began surfacing on the Internet just moments after they left the stage, Rodgers took to Twitter, quick to remind everyone of his relationship with the musician and insinuating that he would know best what Bowie would have wanted.
Two days before his death, Bowie's 25th studio album, Blackstar, was released. An album written knowing death was near, he spent some of his final days ensuring his musical legacy would live on. Bowie's groundbreaking career was unlike any musician before him, and he continued right until the end.
Ken Ehrlich, longtime Grammy producer, received interest from many performers for the Bowie tribute. He opted to stick to his original idea of a solo performance by Gaga, who was nominated for Best Song Written for Visual Media this year. The six minutes Gaga took the stage for were more than just a performance and more than a marketing stint. Her rendition of the 10-song medley paid tribute to not only Bowie, but to the many stages of his career.
The effects, while some may say were excessive, were reminiscent of Bowie's ever-evolving performances. Just 35 days after the passing of a true legend, Gaga brought to the stage a performance most artists couldn't have dreamed of: a performance that carried on Bowie's legacy in so many ways, and that brought his essence back to life.