It all started with a Twitter account pleading for a band to grace the world with their rendition of "Africa" by Toto. A few months of belligerent pestering via Twitter paid off when Weezer's drummer, Patrick Wilson, finally responded.
Now, Weezer's cover is everywhere music is, much to the enjoyment of their fans. That cover was released in May, and it didn't take long for it to catch attention. The world of Weezer fans was soaking up the sounds of one of the biggest songs from the '80s, just in time for summer.
Just two months after its release, it seemed like the cover was successful, leading the original artist to start paying a little bit of attention. Toto, long past their days of fame, welcomed the Weezer cover with open arms.
And, what better way to pay homage to a band for covering your song than to cover one of theirs as well? So, Toto released their cover of Weezer's "Hashpipe," revealing that they've been listening the whole time and clearly loved the homage.
Now we have one of the most influential rock bands of the '80s along with one of the most popular rock bands of the '90s covering each other's songs for fun. This is happening in the year 2018.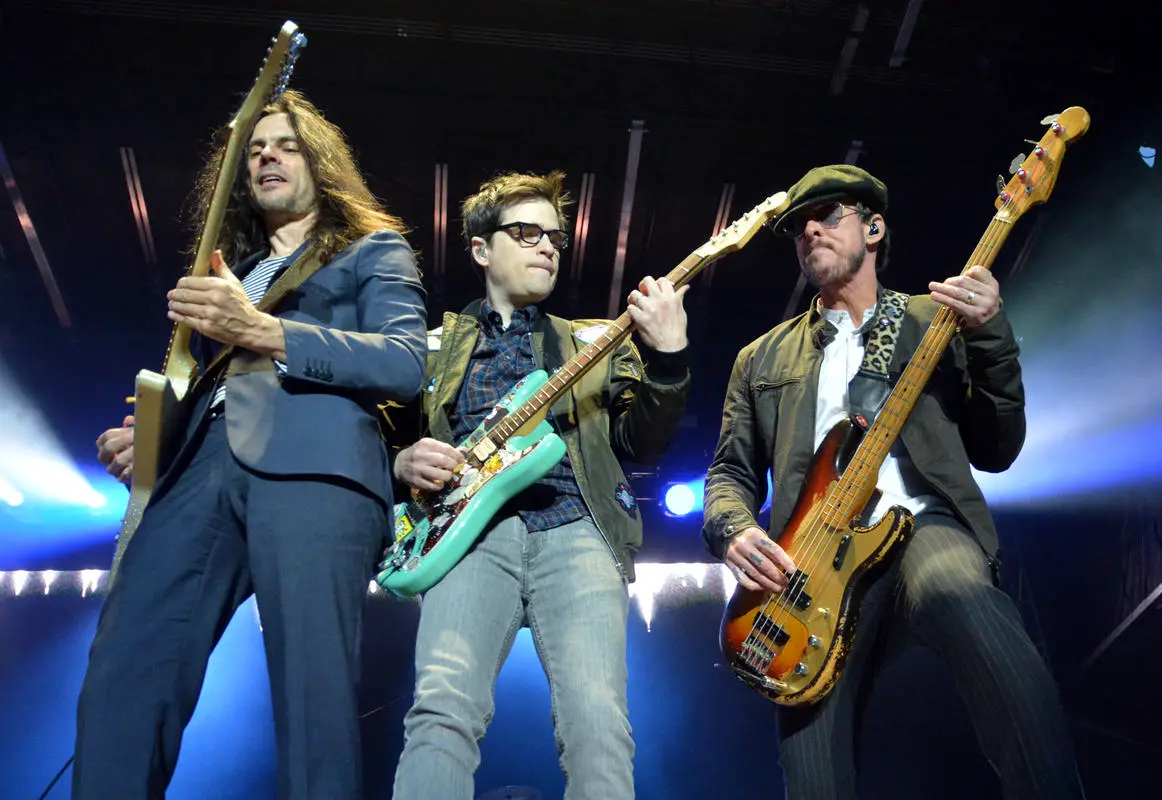 The best part is that it all started from some annoying tweets from a young fan who just really wanted Weezer to "bless the rains down in Africa." Wish granted. I guess that's all it takes.
At the same time, Weezer are no strangers to covers. Over their expansive career, the group has payed homage to bands like Radiohead and the Pixies. They've done it before, and they know how to do it well.
The group keeps it simple, including the original instruments and background noises. Lead singer Rivers Cuomo smoothly belts out the lyrics in harmony with the song. It's very concerned with maintaining the essence of the original. It just works.
Then, Toto comes out of nowhere and returns the favor. Their cover of "Hashpipe" from Weezer's "Green" album was true to the song, adding the classic pop stylings of Toto. It's one thing to acknowledge the band that covered your song, but it's a lot greater to record one themselves.
I can't imagine anybody forced the great Toto to do anything in response. That's probably one of the best parts. They just did it for the hell of it because they wanted to show gratitude, and that's pretty cool for music.
And while Weezer has covered a few hits in their career, neither group is a cover band by any means. This isn't what they normally do, but they're so great at making music that it makes something like this collaboration so easy to do.
Which is why this "Africa" cover is so popular. It's an awesomely friendly exchange between two rock powerhouses, and it makes music in 2018 a little bit cooler. Many fans probably weren't aware that Toto still plays music these days, which is just another shock that makes this whole thing even better.
This wasn't just a couple cover songs back to back, either. A band reached out to their fans, ones that probably never imagine they'd be heard, and made something that they wanted happen. The other band loved it so much that they did the same.
If everyone just took to Twitter and endlessly annoyed their favorite artists, maybe the world could get more exchanges like this: @weezerafrica can do it, why can't anyone?