When it comes time to reflect on a full year of projects, the albums that were released in the first half of the year can be forgotten or underrated. Considering the already impressive collection of hip-hop albums that have been released in 2017, it is time to recognize five albums that could very well end up being remembered as the best albums from this year.
Release Date: June 9
Best Tracks: "BANK," "GOLD," "BUMP"
Formed through KanyeToThe.com, a hip-hop forum dedicated Kanye West, BROCKHAMPTON made waves through hip-hop culture with the release of their first mixtape in 2016, "All-American Trash." With seven different vocal performers and five producers, the album's biggest strength lies in the versatility of theirv sound.
Their first studio album, "Saturation," puts this versatility on display, as each track feels completely different from the last. Each member of the group provides a different tone and sound; some use auto-tuned vocals and some do not, yet each hook is harmonized beautifully. At the same time, different aspects of the group's talent is pushed to the forefront on various tracks. The opening track, "HEAT," is a combination of Odd Future-esque production and the vocal intensity that Flatbush Zombies exhibit. Meanwhile, "FACE" would fit right in on a Frank Ocean record, as the group seamlessly flips the switch into a beautiful R&B track.
In a time in which trap music is relatively watered down, "Saturation" is a breath of fresh air for the genre. With "Saturation II" scheduled to drop in August, "BROCKHAMPTON" could be on their way to the top of the hip-hop world sooner than anyone could have predicted.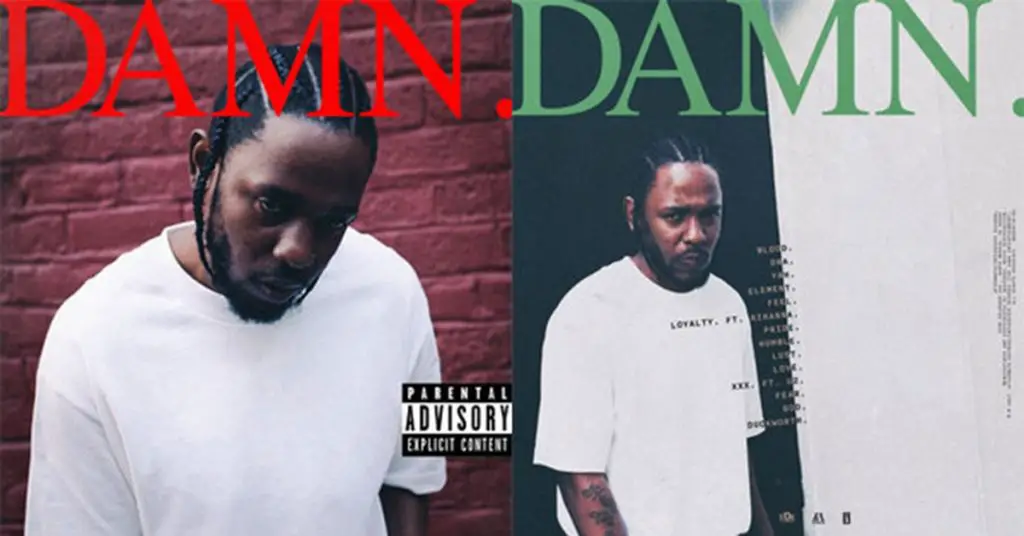 2. "DAMN." – Kendrick Lamar
Release Date – April 14
Best Tracks – "DNA.," "HUMBLE.," "XXX.," "FEAR.," "DUCKWORTH."
Kendrick Lamar is the best rapper alive, and it is becoming more and more difficult to deny it with every album that he releases. Following his critically acclaimed album "To Pimp a Butterfly," fans were left wondering what Lamar had in store for his next project.
On March 23 of this year, Lamar released a single titled "The Heart Part 4," and teased an upcoming album release. Finally, on April 14, Lamar released his third studio album, "DAMN." The hype surrounding his newest album was unprecedented, and the whole hip-hop community froze to listen to what Lamar had in store for them.
"DAMN." is a polarizing record, as some believe it to be Lamar's best album, while others believe it to be his worst. The album is absolutely an easier listen than "To Pimp a Butterfly" for a casual hip-hop fan, as many of the tracks fit a more mainstream sound.
The work follows a cohesive theme, and each track is tied together by the final verse of the closing track, "DUCKWORTH." However, unlike "To Pimp a Butterfly," each song has the ability to stand on its own, and they do not rely on the listener having heard any of the other songs on the album, which does not necessarily make "DAMN." a better album, but it is an obvious distinction from Lamar's previous record.
One thing that is clear after listening to "DAMN." is that Lamar is one of, if not, the most versatile musicians walking the earth today. Similarly to BROCKHAMPTON's "Saturation," Lamar effortlessly changes his tone, inflection and intensity on each track of "DAMN."  His bombastic delivery on "DNA." is a complete contrast to his performance on a track like "LOVE." It is in this variance of style that "DAMN." shines, as it seems that there is a song that fits every music fan's taste.
3. "4:44" – Jay-Z
Release Date – June 30
Best Tracks – "The Story of O.J.," "4:44," "Marcy Me"
After the 2013 release of Hov's twelfth studio album, "Magna Carta… Holy Grail," many hip-hop fans were worried that Jay-Z may not ever release another album. The project was slightly disappointing, considering Jay-Z's track record; the album was not bad by any stretch, yet the standard for a legend of hip-hop is certainly raised above the average artist. Jay-Z slipped into the background of the genre, and it seemed unlikely that the hip-hop community would ever receive another album from the recent Songwriter's Hall of Fame inductee.
However, after four long years, Jay-Z finally released his thirteenth studio album, "4:44," on June 30.  Following multiple vignettes and teasers, fans were optimistic that the album would see Jay-Z return to the sound that made him such a legendary figure in hip-hop. Their faith was well placed, as everything about "4:44" is reminiscent of an early-2000s Jay-Z record. Much of this nostalgic feeling is a result of the work being produced by No I.D., which is being praised as the most valuable aspect of the album.
This is not to say that Jay-Z does not bring his absolute best on the album, though. Compared to "Magna Carta…Holy Grail," in which the Brooklyn artist attempts a much more modern sound, Jay seems much more comfortable on this type of production; perhaps as a result of working with a more familiar sound, he opens up about his personal life in a way that he has never done before on "4:44." On the track titled "Smile," he reveals that his mother was a closeted lesbian during his childhood, about how she struggled with society's shaming of the gay community and how happy he is that she found love, regardless of whether "it's a him or her." He also speaks on his failures in his own relationship with Beyoncé, and how ashamed he is of the fact that eventually his children will know what he has done.
"4:44" is Jay-Z's best album since "The Black Album," and at the ripe age of forty-seven, it could very well serve as a perfect cap to a legendary career. The fantastic production, accompanied by some of Jay's best work in over a decade, all lend to "4:44" being remembered as another classic in his discography.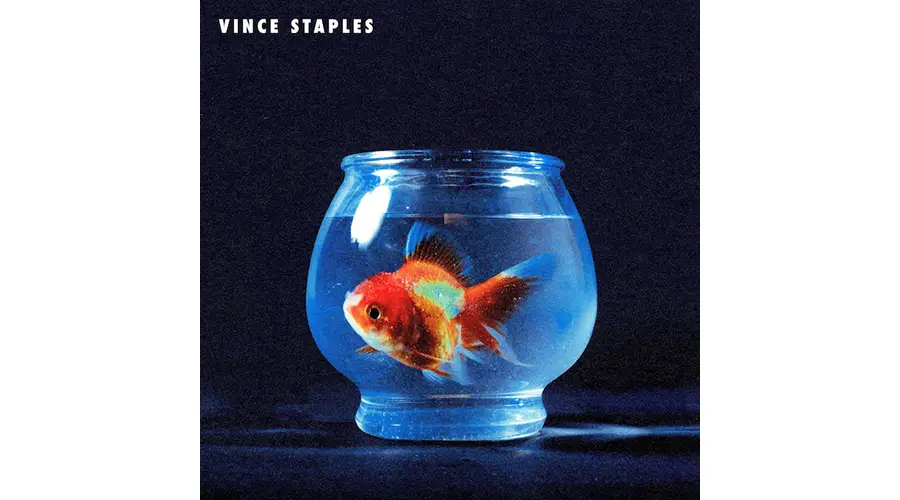 Release Date – June 23
Best Tracks – "Love Can Be…," "Yeah Right," "SAMO"
In-Depth Analysis: Click Here
Following the success of his first studio album "Summertime '06," Vince Staples continued to garner a huge fanbase by being one of the most interesting artists in the world of hip-hop.  In 2016, he released an EP titled "Prima Donna," which saw Staples begin to dip into a more experimental sound.  This acted as a bit of foreshadowing, as Staples' newest project, "Big Fish Theory," is one of the more progressive records of 2017.
Staples has always been very comfortable tackling difficult subject matter, such as the realities of living in Long Beach, yet "Big Fish Theory" sees Staples practice introspection.  He speaks about his struggles with love on "745," and his ability to mask the message of the song through an air of lethargy is truly impressive.
The production on "Big Fish Theory" is what really raises it above and beyond other albums from this year.  The futuristic and unorthodox instrumentals allow Staples to display his versatility as an artist, as he seems comfortable on each and every beat that he appears on.
Each feature on the album is perfect, as Kendrick Lamar, Kilo Kish (the MVP of the feature list for appearing in over half of the tracks on the album), Ray J, and Ty Dolla $ign all deliver incredible performances.
All in all, "Big Fish Theory" is just the start for Vince Staples.  He is wise beyond his years, as he is only twenty-three years old.  This is reflected in his music, as he is able to paint vivid imagery through his lyrics without sacrificing the entertaining aspects of his music.
Release Date – April 7
Best Tracks – "DEVASTATED," "ROCKABYE BABY," "RING THE ALARM"
"All-Amerikkan Bada$$" may have been a victim of its release date, as it was released exactly one week before the most anticipated album of the year, Kendrick Lamar's "DAMN."  While this may have hindered the initial buzz of the album, there is absolutely no doubt that Joey Bada$$ has once again proven himself as one of the most talented artists in hip-hop.
At just twenty-two years old, Bada$$ uses the platform that he has built for himself through hip-hop to speak on the injustice that black people face in the United States throughout the album.  It seems as if the album is separated into two parts, with the first half of the album celebrating black excellence, and the second half of the album inciting rebellion against the mistreatment of black people.
During a time in which so many groups are not treated equally in the United States, "All-Amerikkan Bada$$" may be the most important album of 2017.  The epitome of an album with substance, Bada$$ relentlessly calls for action against the government, the police and the mass-incarceration of black people in the United States.