When YouTuber Justin Bieber released his first album in 2009, he instantly became an international sensation, his catchy love songs and boyish good looks earning him the title of "heartthrob" in a matter of months.
However, in more recent years, the Biebs has shifted his focus from pop songs to spiritually centered music, with a few tracks on his "Purpose" album containing religious themes, and an upcoming album that will supposedly be dedicated to his spirituality.
Bieber's first two albums, "My World" and "My World 2.0," feature teenage love songs such as "One Less Lonely Girl," "Somebody to Love" and his world-renowned hit, "Baby." About a year or so after his first album went public, Bieber toured worldwide, with most of his shows featuring a sell-out crowd of tweens and teenage girls (myself among them).
Within just two months of its release in 2010, "My World 2.0" broke several Billboard records and went platinum. So it was no surprise when the 16-year-old Bieber almost instantly ruined his public reputation, his sudden fortune and worldwide fame proving to be too much for him to handle.
While Bieber remained a teen heartthrob image during his "My World" phase, his change in reputation from good-boy to "douchey" can be marked by the release of his third studio album, "Believe," in 2012.
While the album was being recorded, headlines of Bieber in handcuffs appeared, pictures of the underaged pop star drinking were posted on the internet and stories of Bieber blatantly disrespecting his fans circulated. In addition, several crew members revealed how Bieber could be harsh during recording sessions, claiming that he had a track record of "hurting feelings."
His apparent recognition of his "douchebag" tendencies led the singer to completely shift his focus, alter his social media activity and reinvent his public appearance for his "Purpose" album. Most of these changes stemmed from his return to the Christian faith, an aspect of himself that he was very open about during his "My World" years, and his spiritual progression has been visibly documented in both his music and social media activity.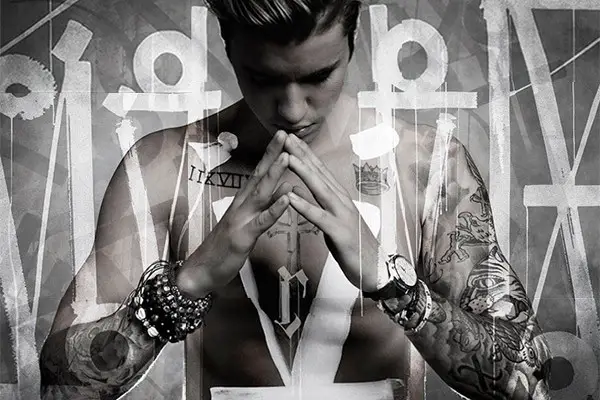 This shift in tone is not subtle, either. While Bieber's 2011 Christmas album, "Under the Mistletoe," is technically considered "religious," he clearly wasn't interested in showcasing his spirituality — I mean, have you heard his rendition of "The Little Drummer Boy"?
Not only does he rap while performing this Christmas classic, but Bieber also blatantly disrespects the Bible when he "spits" the following line: "And I only spit heat cause I'm playin' for the Son. Playin' for the King, playing for the Title, I'm surprised you didn't hear this in the Bible." However, the "spiritual" tracks on "Purpose" have much more positive connotations.
For example, in track 10 of "Purpose," "Life is Worth Living," Bieber emphasizes forgiveness, as he calls on Beliebers to forgive his childish behavior: "Praying for a miracle, who'll show you grace?" Although Bieber was once arrogant and sure of himself, he states that God must "give us direction" and "show us how to read a map" for life's twists and turns.
Toward the end of the song, Bieber compares his depiction in the media to Christ's crucifixion, and states how he refuses to be oppressed and criticized in the public eye: "What I get from my reflection is a different perception from what the world may see, they try to crucify me."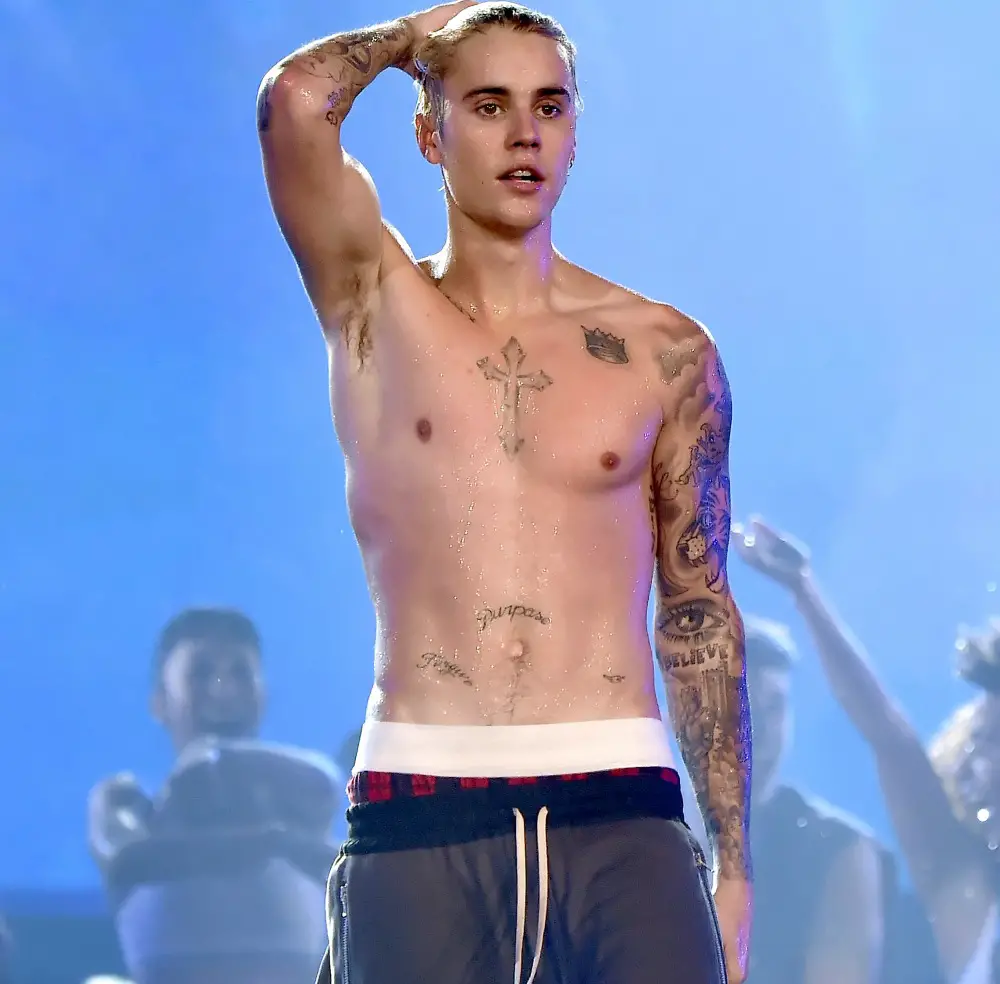 Similarly, in the "Purpose" track "Where are Ü Now," Justin Bieber links his Christian beliefs to romantic relationships: "See, I gave you faith, turned your doubt into hoping, can't deny it." Bieber emphasizes the significance of faith in many "Purpose" songs and tends to post "religiously" on social media as well — literally.
On his Instagram page, Bieber has made several direct references to Christianity and Catholicism. This past September, he advocated for the Black Lives Matter movement, claiming that "we are all God's children and we are ALL EQUAL." Similarly, though less politically motivated, Bieber made several lengthy Instagram posts proclaiming his appreciation for both God and his fan base in August 2017.
For example, in hopes of providing relief for struggling "Beliebers," the pop sensation sent the following message to his millions of Instagram followers August 2: "What if I told you there's a God willing to meet you wherever you're at! What if I told you he could take away your pain, shame, guilt and fears? #Jesus."
While his Twitter is much less active than his Instagram, Justin Bieber tends to tweet about cities and countries enduring tragedies, claiming to pray for them. His most recent spiritual tweet concerns the Santa Fe shooting that occurred this past May: "Praying for Santa Fe."
In line with his new public image, reconnection with his faith and eagerness to share his beliefs with others, British newspaper, "The Sun," recently reported that Bieber plans to incorporate spiritual themes into his upcoming album, which is set to debut in early 2019 or, if we're lucky, later this year. So when, exactly, did his spiritual epiphany occur, and why?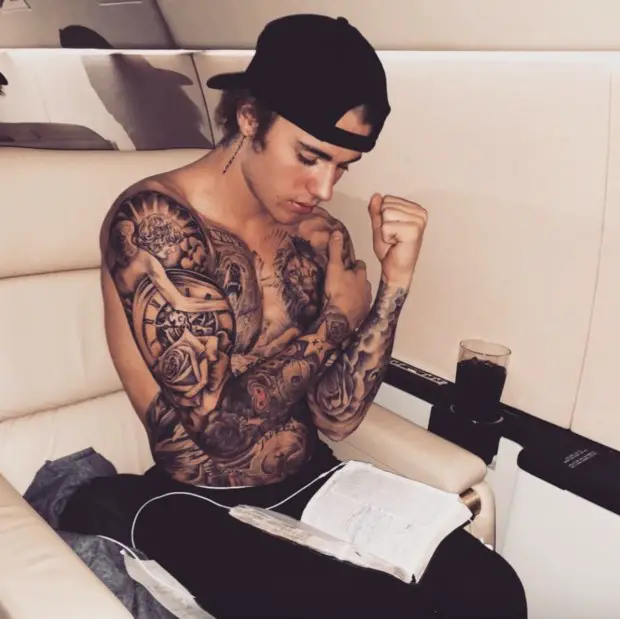 Well, Bieber credits most of his newfound religiosity to Hillsong Church in New York City, where he attends service weekly. The pastor of the church, Carl Lentz, plays an extremely large role in Bieber's life decisions and has impacted his romantic relationships and familial bonds in previous years.
However, Lentz had never overstepped his bounds into Bieber's career until this past July, when he encouraged Bieber to cancel the remainder of his "Purpose" tour. Shortly thereafter, the singer's posts on social media became spiritually focused, and he began to spend increasingly more time with Lentz, to the dismay of many Beliebers.
Although fans have yet to hear from the Biebs himself, many of his closest confidants have confirmed that he is "on the lookout for songs which really reflect where he is in his life in terms of spirituality." If his increasingly religious social media posts and underlying themes in "Purpose" are any hint as to what his upcoming 2019 album will be, there is a very new Justin Bieber on the horizon.