Last year, Jorja Smith was a name I was only semi-familiar with. I recognized her as a featured artist on Drake's "More Life" on tracks "Get It Together" and "Jorja Interlude."
And then more recently, Smith was featured on Kendrick Lamar's tour de force, "Black Panther: The Album." Both her song, "I Am," and the album were huge successes. Smith even revealed that she and Lamar wrote her track in a mere four hours.
Though undeservedly under the radar, Smith has been creating music for the last two years. Her single "A Prince" is chock-full of clever lyrics, fairy tale references and musical accents that are reminiscent of a fantastical medieval ball.
Her first EP, "Project 11," was also released in 2016 and acts as a precursor to her most recent album, the marvelous "Lost & Found."
On "Lost & Found," Smith's ability to discuss love, loss and vulnerability through well-produced songs, as well as her gorgeous voice, earn her the title of a total standout artist. "Lost & Found" is relatable and unique, and Smith's vocals sound truly effortless. The album is heartbreakingly personal; I felt like she was divulging her whole heart to me during my first full listen-through.
In Smith's "Blue Lights," a popular single off "Lost & Found," she sings of "blue lights," referring to the lights projected by police vehicles.
In an interview with Genius, Smith explained that the song was inspired by interviews she conducted with schoolchildren for a film class she was taking in her hometown of Walsall, United Kingdom. Though they had done nothing wrong, the children exclaimed "fuck the police," and expressed their unwavering for the force.
The singer relayed that the genesis for "Blue Lights" was that internal sense of guilt harbored by the schoolchildren she spoke with. "It's instilled in us to … well fear the police …. even though you haven't done anything wrong," the singer said. Given the recent events and dialogue surrounding police brutality and the misuse of police power, Smith engages with the issue in a very unique way.
Initially, seemingly to remedy the unwarranted guilt she expresses in "Blue Lights," Smith muses about wanting to turn the "blue lights" into "strobe lights," but "not blue flashing lights … maybe fairy lights."
As the song progresses, the plot thickens and the singer eventually pleads "You better run when you hear the sirens coming … 'cause they will be coming for you." In her comments to Genius, Smith explained that "the song's a bit of a circle, that's like life… everything just repeating."
The themes of repetition and a circular-like indecisiveness are certainly prevalent in many of the tracks on "Lost & Found." Smith frequently refers to "losing" and "taking" love, almost in a tangible way. This dichotomy is especially fascinating because, traditionally, one thinks of "giving" as the "yang" to the "yin" that is "taking."
But, Smith sets up a different system. On "Lost & Found," she details that one can consciously take love from someone else and lose parts of themselves in love.
Smith's word choice is purposeful, and clever at that. In her lyrical navigation of love and lust, she admits to losing herself and describes her struggle to discover her true self, with or without someone else.
So, almost as if to complete the "circle" she described in her comments on "Blue Lights," when someone takes love from us, we are only able to lose ourselves in that taking. However, it seems as though the amount one loses in love depends on their personal evolution.
The songs seem to constantly shift from telling a coherent story to being relatable streams of consciousness.
In one of her many introspective tracks, "Where Did I Go?" Smith wonders if she's lost herself. The singer asks follow-up questions as well, "When did the sun rise? How did I fall?" and concludes that she "got lost in the moonlight."
Other standouts on the album include the titular track, "Lost & Found," as well as "Lifeboats," in which Smith freestyles, and "Teenage Fantasy," which the singer performed on her recent NPR Tiny Desk concert.
Her quest to find herself continues on "The One," the song that initially caught my attention when listening to the album in full. After a haunting orchestral intro, Smith recounts her experiences "trying to find who" she is while hiding from love. She categorizes those she encounters in love as "choosers," "takers," beggars and "heartbreakers."
Again, Smith expresses some sort of wariness or opposition to those who may try to "take" love from her, admitting "I don't want to feel this way," "I don't want to need no one."
Later, in "Wandering Romance," the singer seems to have identified "the one." She says she "wast[ed] time on [her] own, hoping that [they'd] come along," all while continuing to not trust herself or her feelings.
Later, she seems to surrender to her feelings and urges her lover to "take on [her] love." Given the fears and anxieties she's expressed lyrically on the album, this seems to be the most vulnerable phrase Smith could utter. Smith artfully creates that climax as she takes listeners on her personal journey.
In "February 3rd," Smith spins the metaphor she's created on "taking" on its head in a very empowering way. The song itself is incredibly smooth, it has a similar vibe to Maajid Jordan's crooning on Drake's "Hold On, We're Going Home."
Lightly, Smith asks "Why don't you lose yourself for me?" Where before she has explained that losing herself in a relationship can have its consequences, Smith's retaliation to her own rules reveals the singer's optimism about love. She makes a profound point: Inevitably, we do have to lose a little bit of ourselves in love. We have to fall.
Perhaps the caveat, expertly placed by Smith, is that we shouldn't lose too much in love. The foundation of who we are, independently of any potential partner, must remain.
As she later asks "Did you open my heart just to take it from me?" Smith seems to further explain that there is a constant push and pull with love. Each partner takes, and each partner loses.
The ever-present sacrifice, or compromise, in love is that while losing yourself, you are giving yourself to someone else. And, this giving and taking is mutual. Smith paints a picture of love as a combination of souls, forever enamored in a tug of war.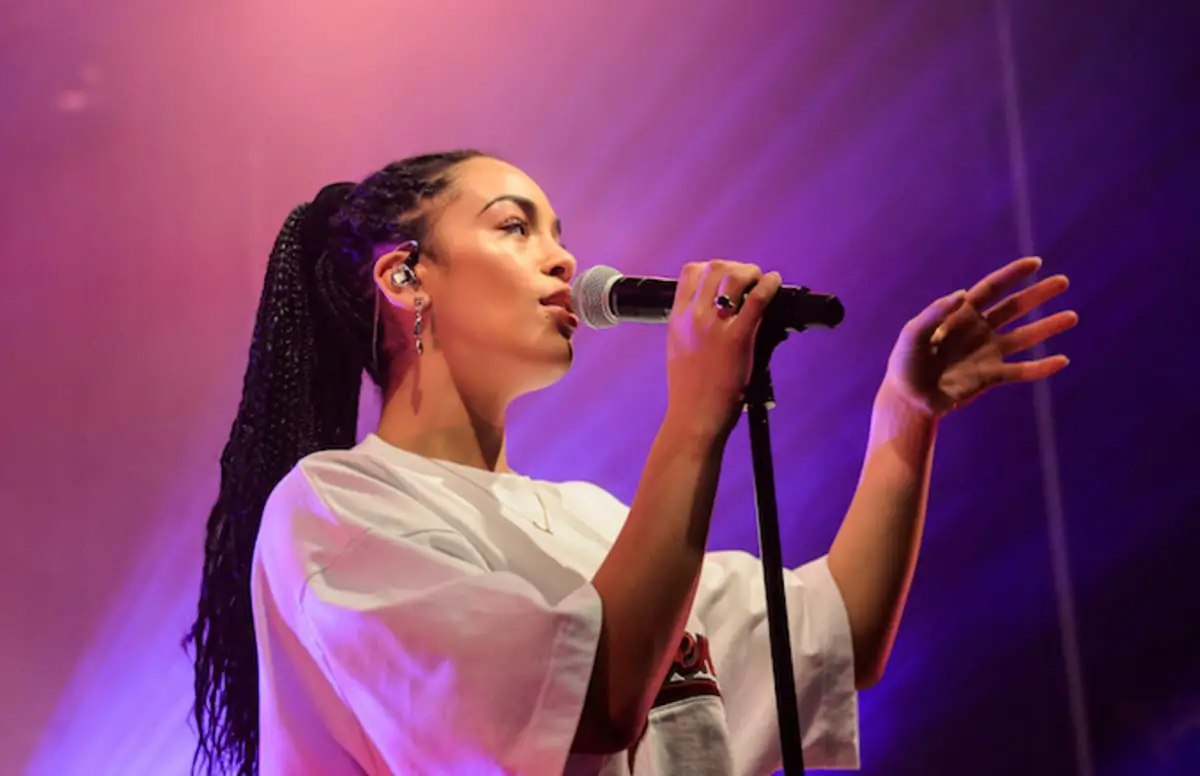 Her point is further solidified in the song's spoken outro. Smith explains that "Sometimes you can be lost and you can be found."
"I've been lost," she sings. "I've been lost again. And I've been found. But then I found myself, I'm constantly finding myself." In Smith's eyes, living and loving can be seen as growth. We realize who we are by examining what we are able to give to others, or what we are able to let ourselves lose.
However, Smith never fails to mention her own independence and backbone, as expressed on "Where Did I Go?" While she loses, she remarks that she takes as well.
"Lost & Found" is well written and a complex emotional experience. Jorja Smith has a keen ability to express her own vulnerabilities in ways that listeners can immediately understand.
Her worldview as expressed on the album is twofold: Smith is able to connect to others while making sure to look inward and reconnect with herself. I'm intrigued to see what the future holds for her.