Any MTV music nominee should meet all the elements of being defined as an artist, not just the music itself. Which 2018 nominee has it all? You might remember Hayley Kiyoko from Disney's "Lemonade Mouth," playing guitar to songs like "Turn Up the Music" and "Determinate." She played spunky Stella whose personality can now be seen in Kiyoko's own songs, which incorporate lyrics about sexuality, love and loss.
She has recently put out a new album, titled "Expectations," and she has been nominated for 2018 MTV's best new artist, running against Bazzi, Cardi B, Chloe x Halle, Lil Pump and Lil Uzi Vert. Of course, her songs and music play a vital role in the nomination and whether she wins or not, but other reasons are pertinent to the title of best new artist. And while the other nominees have their fair chance of winning as well, Kiyoko has different reasons for deserving this award.
1. Her Music
Because Kiyoko's songs will probably be the main reason she wins, it is important to discuss her music first, because her lyrics are so powerful and praiseworthy. She is not new to the music industry, as she has released songs in the past, but she is just now being recognized by many music-lovers for her talent with songs like "Curious" and "He'll Never Love You."
However, the song that really launched her career was her single "Girls Like Girls," which reached 1 million views in a few weeks, more than any of her previous songs, and caused her to bloom in the music industry. Many of her lyrics express her thoughts about sexuality and love: "Girls like girls like boys do. Nothing new" and "He'll never love you like me."
Moreover, Kiyoko doesn't show one ounce of embarrassment or regret for writing and performing her candid pop songs, which makes fans admire her for more than just her musical talent. Fans struggling with the stigma of diverse sexuality can relate to and feel safe with Kiyoko's words, allowing those to be true to themselves and even inspiring some to come out of the closet.
2. Her Openness About Sexuality
Speaking about coming out of the closet, the singer-songwriter has opened up about her sexual orientation to her fans, leaving nothing out so that fans can gain insight and hope in their own lives.
Now deemed the "Lesbian Jesus," Kiyoko shares personal stories with fans, such as when she first knew she was gay, her feelings when she went to a pride parade for the first time and her first heartbreak. This honesty and realness allowed music fans to dive into her life and know her not only as an artist, but as a person who shares similar experiences with others.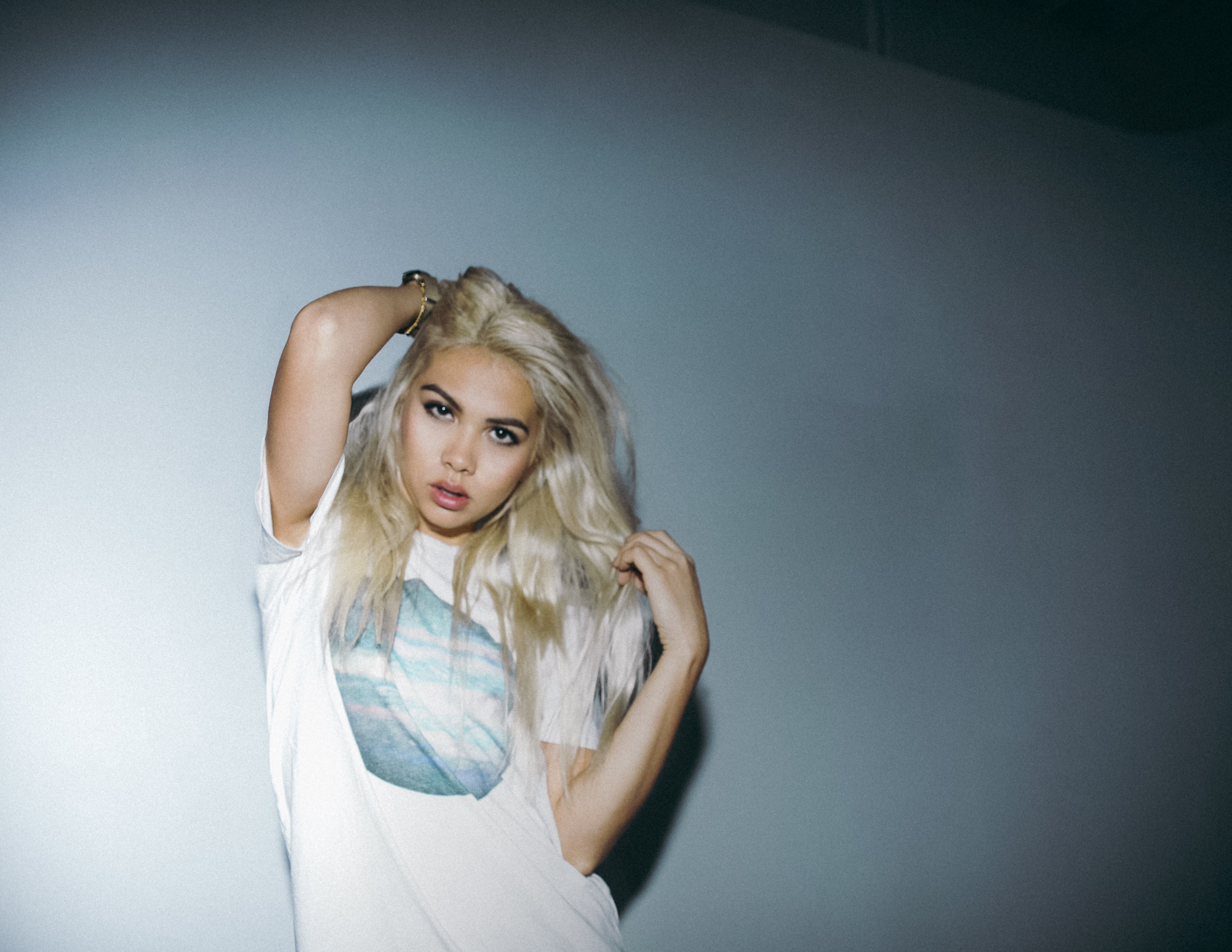 She takes her role of Lesbian Jesus seriously; she created a list of her own 10 commandments that she shared with Vice. These rules contain tips to live a healthy, carefree life, and although they were given by Kiyoko with her new nickname, they don't just apply to the LGBTQ fans. Some of these tips include "Make sure that you're healthy and really taking time for yourself," and "It's good to remind yourself that the sky's the limit and anything is possible." These guidelines can apply to anyone.
3. Music Videos
Music videos have their own category in the MTV nominations, but that shouldn't stop fans from considering the best new artist's videos, and truthfully, they are an important part of an artist's image. If a music video lacks excitement or emotion, fans might be disappointed since the song's story didn't come to life and meet their expectations.
The other nominees in the best new artist category have released multiple music videos as well, but Kiyoko's music videos stand out in a new light as she puts sexuality on center stage and even directs some of the videos herself. She takes her songs to the next level by showing the true stories behind them using words and body language to get her meaning across to viewers.
Fans might even be able to relate to the stories being presented, even those who identify as straight. The singer does not shy away from the realities of being gay by hiding any part of the experience in her videos, but instead faces the actualities and tells the stories like they are.
The music video for "Girls Like Girls" has received tons of attention in particular. While the storyline originally features a relationship between a heterosexual couple, the audience finds that the girl clearly likes her female friend. While Kiyoko focuses on this, she also includes some abuse, showing the reality of domestic violence. Other music videos display similar acts of exploring sexuality along with additional subjects.
4. Standing Up for What She Believes In
Supporting organizations and important causes is another contribution to the artist's potential of winning an MTV award. It's obvious that Kiyoko supports the LGBTQ community, so it should be apparent that she might promote organizations that work to support them too. She is currently supporting the Human Rights Campaign: Equality Rocks, an organization that fights for equality for the LGBTQ community.
She supports other groups of people as well like the homeless, specifically homeless women and women in need. How is she doing that? Well, her concert-going fans seem to worship Lesbian Jesus by throwing bras at her while she's on stage, some of which have fans' phone numbers written on the inside. Because she has no need for so many bras, she has decided to donate them to women who are in need, supporting them in a unique way.
5. TV Roles
Some musicians take on roles in the TV industry whether it is guest starring as themselves, acting as a character similar to themselves or taking on a completely opposite personality. Kiyoko is one of those artists. She started on Disney, but her acting career did not stop there.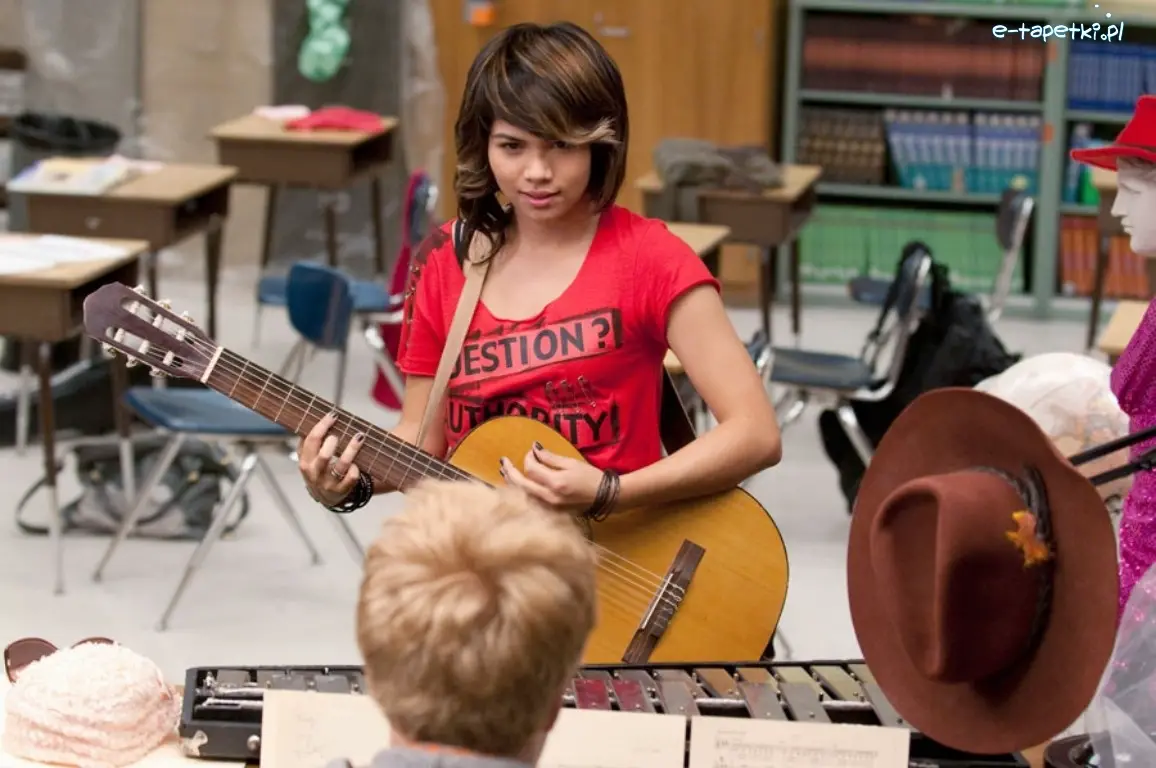 While her music career was on its way to becoming successful, she needed some type of income to keep her going and pay for her recording studio time. She appeared in shows like "The Fosters," "CSI: Cyber" and currently stars in Facebook Watch's "Five Points." I know what you all might be thinking now: "Lemonade Mouth" reunion, anyone?