It's been 50 years since American singer Cherilyn "Cher" Sarkisian released her No. 1 song "I Got You Babe," and she is still unparalleled in the pop music industry. On Dec. 26, she will be acknowledged for her work when she receives a Kennedy Center Honor in a televised ceremony. Such an honor is not new to her, as she has won a Grammy, an Academy Award, an Emmy, three Golden Globe Awards and the Best Actress Award at the Cannes Film Festival. This year, Cher has even more reason for the acknowledgement.
In consideration of all her hits and her compelling story to stardom, the Oriental Theatre in Chicago, Illinois, premiered the musical "The Cher Show" on June 28, and the musical is playing on Broadway throughout December. It depicts Cher's life from her early years through her current life as a record-breaking recording artist, performer and actress.
Her success was something she had to work for, though. Her parents got divorced when Cher was just 10 months old, and she did not have a relationship with her father. Rather, she looked to the other men her mother dated for a father figure. During her infancy and early childhood, her mother, in desperation because of her impoverished conditions, left little Cher in a Catholic orphanage. Thankfully, her single mother was able to secure a better financial situation and could independently care for Cher and eventually her sister.
The future "Goddess of Pop" experienced more strife than her family's finances. She overcame personal obstacles, such as dyslexia, which compelled her to drop out of school at the age of 16, limiting her career options. With such a jarring realization in mind, Cher enrolled in acting classes and met her husband-to-be, Phillip "Sonny" Bono, soon after. Sonny, who was 27, helped launch 16-year-old Cher's career.
She began backup singing as Sonny arranged. Cher sang "Be My Baby" by The Ronettes and Darlene Love's "A Fine, Fine Boy." Although quite difficult to believe considering her flamboyant, confident performances, Cher was shy when she first arrived on the stage. With Sonny, she sang hits like "I've Got You Babe" and "The Beat Goes On." Before doing so, they had their share of trials, such as with their attempts to produce songs like "The Letter" and "Baby Please Don't Go" under stage names Caesar and Cleo. The songs were flops, but they rose above their failures and kept working.
Upon changing their names to Sonny and Cher, the singers were far more successful. "I Got You Babe" went to No. 1 on the charts, and their previous flop, "Baby Don't Go," climbed to No. 8 once the duo released their first album, "Look at Us." Over the next two years, Sonny and Cher released hits, a sharp contrast to their early days, and they first experienced success when Cher was 19 and Sonny was 30.
Even while the two were becoming icons of the late '60s as a couple with their flower-power wear and eccentric makeup and hairstyles, Sonny worked to brand Cher an unaccompanied success of her own name and independence. She released the song "All I Really Want to Do," which rose to No. 16 on the charts, and "Bang, Bang," a No. 2 hit, but she did not have her shining moment independently until she and Sonny debuted "The Sonny and Cher Comedy Show."
By 1971, Sonny and Cher were no longer the "it" couple they were in the '60s, as audiences were beginning to lose interest in them. Their big break came when television producers gave them the go-ahead for a summer replacement series in the comedy show.
During the run of the show, Cher had opportunities she never did before with the release of and recognition for her three No. 1 hits: "Gypsys, Tramps & Thieves," "Half-Breed" and "Dark Lady."
Her life with Sonny was nowhere near idyllic, though, as she was obtaining the goal they both had for years. Their marriage began to crumble, ending with separation and divorce in 1974.
As time progressed, Cher underwent a number of trials and tribulations, one being a short-lived marriage to Gregg Allman just three days after her divorce with Sonny, which resulted in a divorce and a son, Elijah Allman.
She struggled to make her presence in the sound circuit known again. In 1979, the singer had some success with her top 10 disco hit "Take Me Home," but her other songs did not make the charts. Cher turned to acting in a Broadway show called "Come Back to the Five and Dime, Jimmy Dean, Jimmy Dean" and then in hit films like "Mask, Moonstruck" and "The Witches of Eastwick."
Cher gained a greater fanbase when she proved that she could succeed not only as a singer but also an actress, and she became known as a performer in several arenas. While she attained fame as an actress, Cher also released the No. 3 hit "If I Could Turn Back Time" and No. 6 hit "After All," a duet with Peter Cetera, bringing her back to the Billboard charts.
Cher has continued to dazzle as the eccentric powerhouse of an artist she is and always has been. She isolated herself after her "The Farewell Tour" in 2005, only to return again in 2008 with the deal she finalized with the Colosseum at Caesars Palace in Las Vegas to play there for the next three years.
In the past decade, Cher has starred in more films, the most recent being the musical film "Mamma Mia! Here We Go Again," for which she has recorded all of the ABBA songs featured in the album. She showed her star quality as Ruby Sheridan, Donna's mother and Sophie's grandmother, who decides to attend Donna's hotel opening despite 30 years of disassociation from her daughter and granddaughter.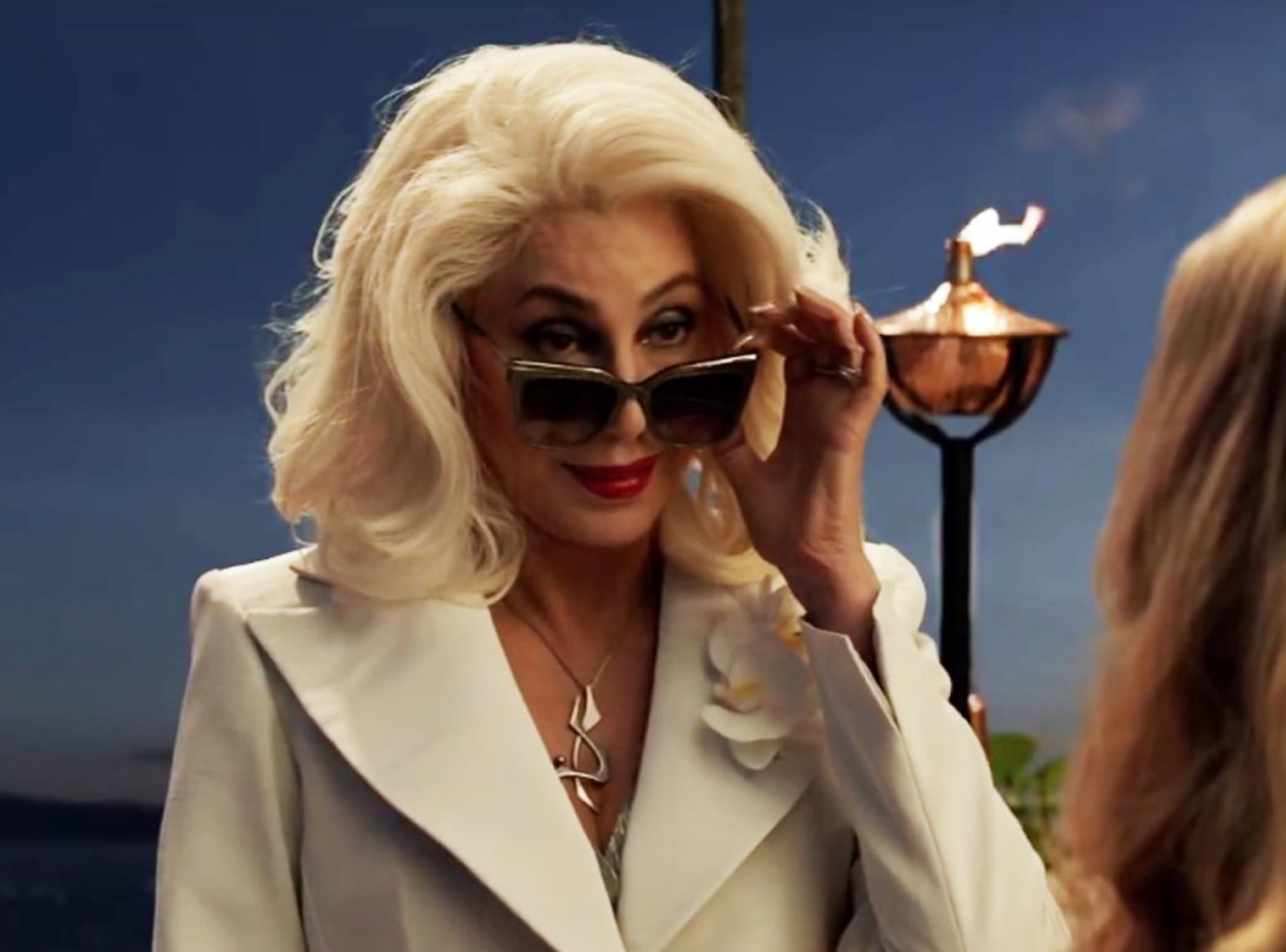 This December, Cher will receive her honor from the Kennedy Center, and it will be well-deserved. She has become the star she wanted to be when she was a young girl, overcoming every obstacle that came her way — struggling with poverty, a dysfunctional family structure and learning disabilities. The beat still goes on for Cher, and the 72-year-old star will only continue to shine.