It's odd being early to the hype train. Once everyone else arrives to ride the wave, no one believes you when you try to convince them that you were there first. Nevertheless, it is true: I've been listening to Sheck Wes since day one.
Okay, maybe not day one, but reasonably close. My first run-in with the Harlem-repping prodigy occurred sometime last year, when I stumbled across the track "Lebron James" while perusing through the trash-ridden alleyways of SoundCloud. Despite my fairly fervent fan status now, upon my initial listen, I dismissed the song and moved on with my life.
It wasn't until I picked up on the "Mo Bamba" epidemic near the end of winter — the video for the raucous viral hit dropped in January — that I truly realized rap fans were witnessing the birth of an up-and-coming star.
Born to Muslim Senegalese parents, 19-year-old Khadimou Rassoul Cheikh Fall carries himself with a mature, yet playful presence. Although he's yet to drop a full-length project, the songs available for public consumption shine with eccentricity and seem inherently designed with the specific purpose of serving as the soundtrack to a world-ending riot.
"I'm an artist, I'm not a rapper," Wes stated in a rather insightful feature with Pigeons and Planes, in which he also comments on his origins in the rap game, dabbling in the fashion scene and reminisces on his upbringing in New York City. Wes clarifies that he is not ashamed of his roots whatsoever. "I want to be the voice for kids [from lower class homes]," he continued. "A lot of rappers come from poor backgrounds and they're afraid to talk about that shit… This is me, why should I hate it?"
If you crossed the DNA of MC Ride with Lil B, the resulting genetic-hybrid would probably turn out very similar to Sheck Wes. Although you won't find any mind-boggling lyricism in Wes' discography, any semblance of deeper meaning is substituted with primal anarchy and unforgettable rhythm.
If that sounds appealing to you in the slightest, here are the five tracks to seek out as an introduction into the rapper's burgeoning career.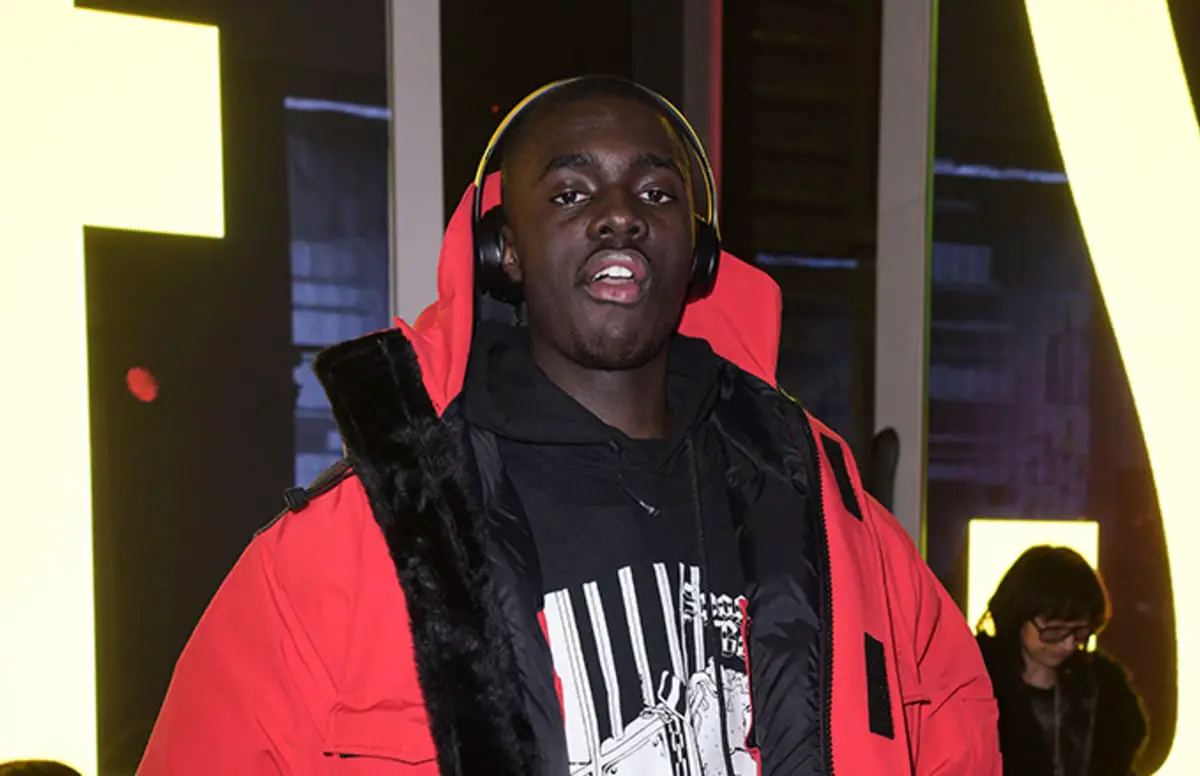 5. Chippi Chippi
Replay Value: High
With its rusty-sounding synths and muffled bassline, "Chippi Chippi" gives off the feeling of wandering through a pitch-dark, labyrinthine dungeon. The mood seems surprisingly restrained in comparison to the rapper's other work, but also gives off a subtly evil impression.
Wes cloaks himself in an oddly reserved composure as he snakes around the spellbinding track, recollecting on trips to Nike, smoking weed around the world — to clarify, the comedically long list of spots where Wes has smoked blunts includes Paris, Japan, Hong Kong and Texas — and even sends a shout-out to the dearly departed Whitney Houston.
When asked on Instagram what "Chippi Chippi" means, Wes called it a reference to the feeling one experiences when "mad or anxious to leave somewhere to smoke." Given the song's claustrophobic atmosphere, that makes total sense.
4. Real Nigga
Replay Value: High
"Real Nigga" retains the restraint of "Chippi Chippi" but replaces the wraithlike hypnosis with a hypnogogic gloom. Reverb-heavy church bells and distorted bass emphasize Wes' low energy, stream-of-consciousness lyrics, which dart between topics at the speed of light.
Standout moments include a pair of references to underground clothing designer Austin "Asspizza" Butts and the obscure New York artist Father Steve, while returning themes include the rapper's admiration for Nike garments, callbacks to the Wes' childhood upbringing in Harlem and NBA stars — which leads directly into your next recommended track.
3. Lebron James
Replay Value: Very High
You should probably know that basketball is a foundational facet of Wes' character.
"I want to play in the NBA," Wes told Pitchfork in an interview this July. His aspirations exceed far beyond just NBA stardom, however. "I want to win Nobel Peace Prizes, as many Grammys as I can, Emmys, Golden Globes, VMAs, everything."
Ambition aside, it's sometimes difficult to tell if Wes records tracks like "Lebron James" with a straight face. Armed with doe-eyed chords and a lightweight drum pattern, this bouncy track shines a spotlight on the goofy side of the artist's personality. Despite the references to kidnapping and shooting a hater in the woods, turning him into a deer pun — "John Doe" — or cremating his enemy's mother into minerals, "Lebron James" is harmless, offkey hilarity.
2. Mo Bamba
Replay Value: Very High
After the traction that this song gained over the course of the summer, the line "Sheck Wes, I ain't no muhfuckin' joke" rings with inarguable accuracy — especially considering the song received a write-up in The New York Times.
"Mo Bamba" is aggression personified. The inciting harmonies and menacing sub bass on the track send chills down your spine and cause goosebumps to erupt along your skin. Furthermore, the tune combines cheeky sing-song vocals with a hostile, lo-fi soundscape. Both factors transform what should be an average song into an unforgettable hit — one that you will likely keep on repeat for the following few hours.
1. Live SheckWes Die SheckWes
Replay Value: Very High
In a way, the ominous monologue that introduces the music video for "Live SheckWes Die SheckWes" flawlessly summarizes where Sheck Wes stands in the current hip-hop culture. "It's a dystopian time and the world needs a dystopian artist," it says. "The world is in a dark place right now. We need a dark artist to bring the light back out. Sheck Wes is that artist."
The post-apocalyptic party anthem is a dissonant banger afflicted with a crippling case of Tourette's syndrome. Wes alternates between screamed vocals and even-toned rhymes while spitting some of his most poignant lyrics yet, imparting images of rotting apartments and the struggles of living in poverty.
"It gets tragic where I live/Everything is negative/Hold the roaches in the crib/Elevator full of piss/Everybody grew up tough/Bunch of diamonds in the rough"
Even if the song is a far cry from the emotionally resonant work of his more-esteemed peers, you'll likely be hearing more from the artist in the coming months. Wes is expected to release his debut project, "Mudboy," before year's end.
He describes the album as an emotional rollercoaster — and if his prior work is any indication, it is guaranteed to be a wild time. Now, do yourself a favor and go enjoy some Sheck Wes.