We the People… Needed This
With their old school vibe and a touch of 2016-fueled drama, A Tribe Called Quest just dropped arguably the most important album of the year.
By Kevin Cordon, UC Irvine
---
In an eerie way, Phife Dawg's title for A Tribe Called Quest's last album may have been a message in disguise.
"We got it from Here… Thank you for your Service." Q-Tip was quoted saying that Phife was adamant about the album being titled that, and now he's gone, having served a lifetime devoted to creating life-changing music. Phife passed away earlier this year from complications of diabetes. His loss was immediately felt in the hip-hop world, but now we know he didn't go without leaving another imprint on the history of hip-hop with this last Tribe album.
"We got it from Here" comes 18 years after Tribe's last release, beating Frank Ocean's record of delay by a long shot, but it doesn't feel stuck in that time period. Instead of relying on the nostalgia of their famous albums from the early '90s, Tribe continues to innovate. Q-Tip, whose experimental production has influenced the likes of Kanye West and Pharrell, continues to navigate the boundaries of jazz and hip hop. He layers the jazz aesthetic of Tribe's early works with newer sounds, making this album a product of 2016, not 1993. It's a fresh take from some of hip-hop's legends who choose not to rely on the success of past albums, and, instead, create something entirely new and relevant to 2016.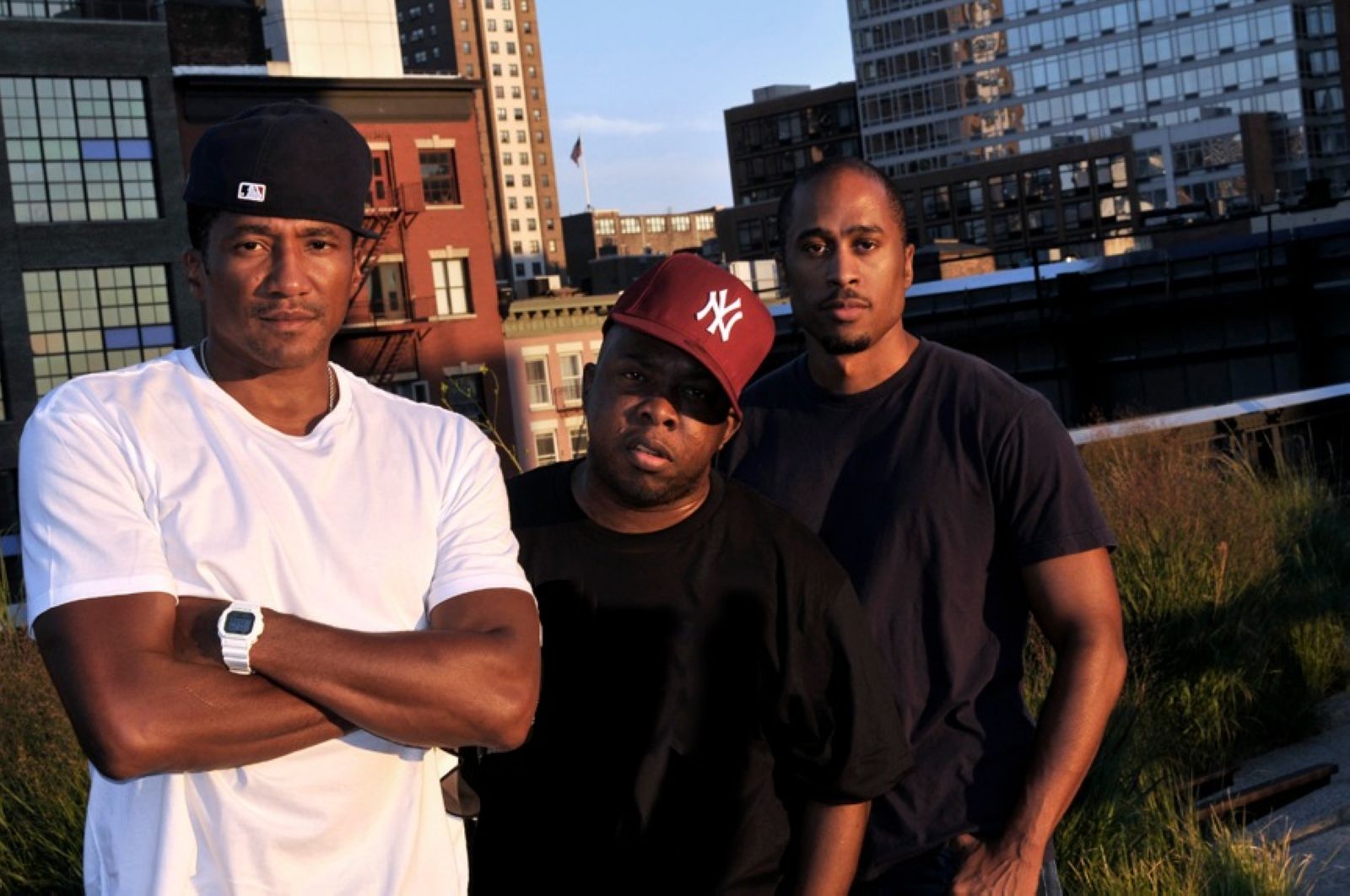 A Tribe Called Quest is known for their ability to not only make you move with their timeless groves, but also provoke thought, commenting on the world around them. 2016 provided them with plenty of ammo to talk about in their music, and with this album, they left no stone unturned. "We got it from Here" takes on many forms over the course of its tracks. At times, it sounds like an angry soundtrack to be played at the many Trump protests taking place across the country. At others, it sounds hopeful for the future, highlighting the stars currently at the forefront of music that are carrying the soul of hip-hop with them.
The opening track, "The Space Program," begins with a chorus that acts as a call-to-action for minorities and all groups that feel ostracized by the current state of the country. It's no secret that America is as divided as ever, considering we have a man who mocks disabled people at the helm and his right-hand man believes in shock-conversion therapy for gay and lesbian people. On "The Space Program," Jarobi raps, "Mass un-blackening, it's happening, you feel it y'all?/Rather see we in a three-by-three structure with many bars/Leave us where we are so they can play among the stars," referring to mass incarceration of blacks in the U.S.
From there, the Tribe's social and political messages continue with "We the People…" a song shedding light on the inequality and racism in modern America. It's a number made to bring people together during a time when groups are being slandered, murdered and separated. The song's hook, which sounds like it belongs in a Trump campaign commercial, accurately portrays the current climate of hate our country is facing:
"All you Black folks, you must go
All you Mexicans, you must go
And all you poor folks, you must go
Muslims and gays, boy, we hate your ways
So all you bad folks, you must go"
The album isn't all dark though; there are moments where Q-Tip's beats weave perfectly into the lyrics and make you want to dance. "Dis Generation" does just that. Its verses are a group effort, with Q-Tip, Phife, Jarobi and Busta Rhymes all getting their chance to showcase their bars. A Tribe Called Quest has always influenced the direction of hip-hop, introducing the hip-hop and jazz connection, which has been taken up by modern artists like Kendrick Lamar. The song acts as an ode to this generation of hip-hop and the leaders who carry the torch of the genre's true form. "Talk to Joey, Earl, Kendrick and Cole, gatekeepers of flow/they are extensions of instinctual soul," Q-Tip raps, shouting out who the group feels their style of music will continue to live through.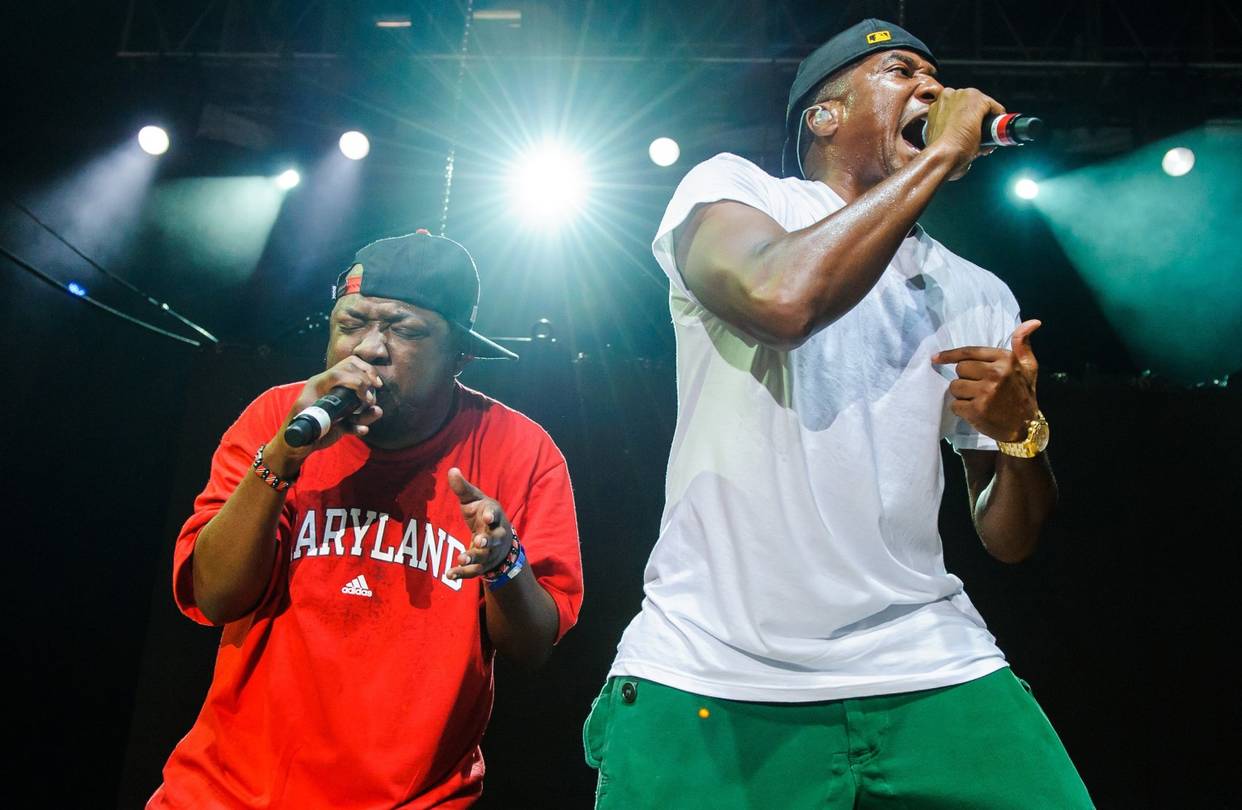 Of the albums listed contributors, three stand out as current leaders of the music scene. Kendrick Lamar lends an energetic verse filled with angst on "Conrad Tokyo," and Anderson Paak, this generation's James Brown, brings his soulful sound to "Movin Backwards." Last, but certainly not least, Kanye West provides a hook on "The Killing Season," paying back the group who helped inspire his music career.
18 years was a long time to wait. A lot happened over those years since Tribe's last album, "The Love Movement," was released. Several times the group was rumored to be split, and with Phife Dawg's death in March of this year, new Tribe music seemed like wishful thinking. But, to the surprise of fans all over the world, "We got it from Here" arrived and it came at the time people needed it most. 2016 is ending with the country unsure of the direction it's taking. "We got it from Here" provides fans with a little reassurance and grants some hope for the future of music and the country.
Following alongside Solange Knowles' album "A Seat at the Table," ATCQ's album promotes unity and preaches out against racism. It's an album that's innovative in every sense, not relying on the Tribe's formula of past success. Rather, it embraces the way music is heard in 2016 without forgetting what their fans want to hear. This album is not a last-minute cash grab, banking on the legacy of their past. This album is a memorial to Phife Dawg, whose verses on the album showcase his personality better than any other. "We got it from Here" is a mic drop from some of hip-hop's greatest, leaving fans with one final album that will give them a reason to smile.