Let's admit it: Hip-hop is the most overbearing genre of music on the planet right now. You can't escape it. From movie soundtracks to Target commercials, rap's impact on pop culture at the moment is exponential, and for fans of the art form, it's a well-deserved triumph.
Despite the constant debates concerning the ever-evolving mumble-rap subgenre and increasingly frequent allegations of abuse directed at many up-and-coming artists, hip-hop's template for creating the next generation of weirdos, tastemakers and revolutionaries continue to hold steady and don't show any indication of stopping.
Nevertheless, few rappers over the past decade can claim they've achieved the same success as Rakim Meyers in good conscience. Better known by his musical alias A$AP Rocky, the Harlem rapper broke onto the scene in 2011 with the debut of his critically acclaimed mixtape, "Live. Love. A$AP."
The project not only introduced listeners to the artist's trademark charisma and murky aesthetic but also helped design a template for aspiring creatives to follow by subverting the focus from conventional marketing and media coverage to a decidedly DIY approach via internet hype and social media.
The release of his debut studio album, "Long. Live. A$AP," two years later catapulted Rocky out of the underground and onto the mainstream stage, where the newfound artist found himself rapping alongside new-school heavyweights like Kendrick Lamar and Drake, while also climbing to the top of the Billboard charts. It seemed as if Rocky was on a direct trajectory to join his peers as a household name within the hip-hop community as both a commercial and critical favorite.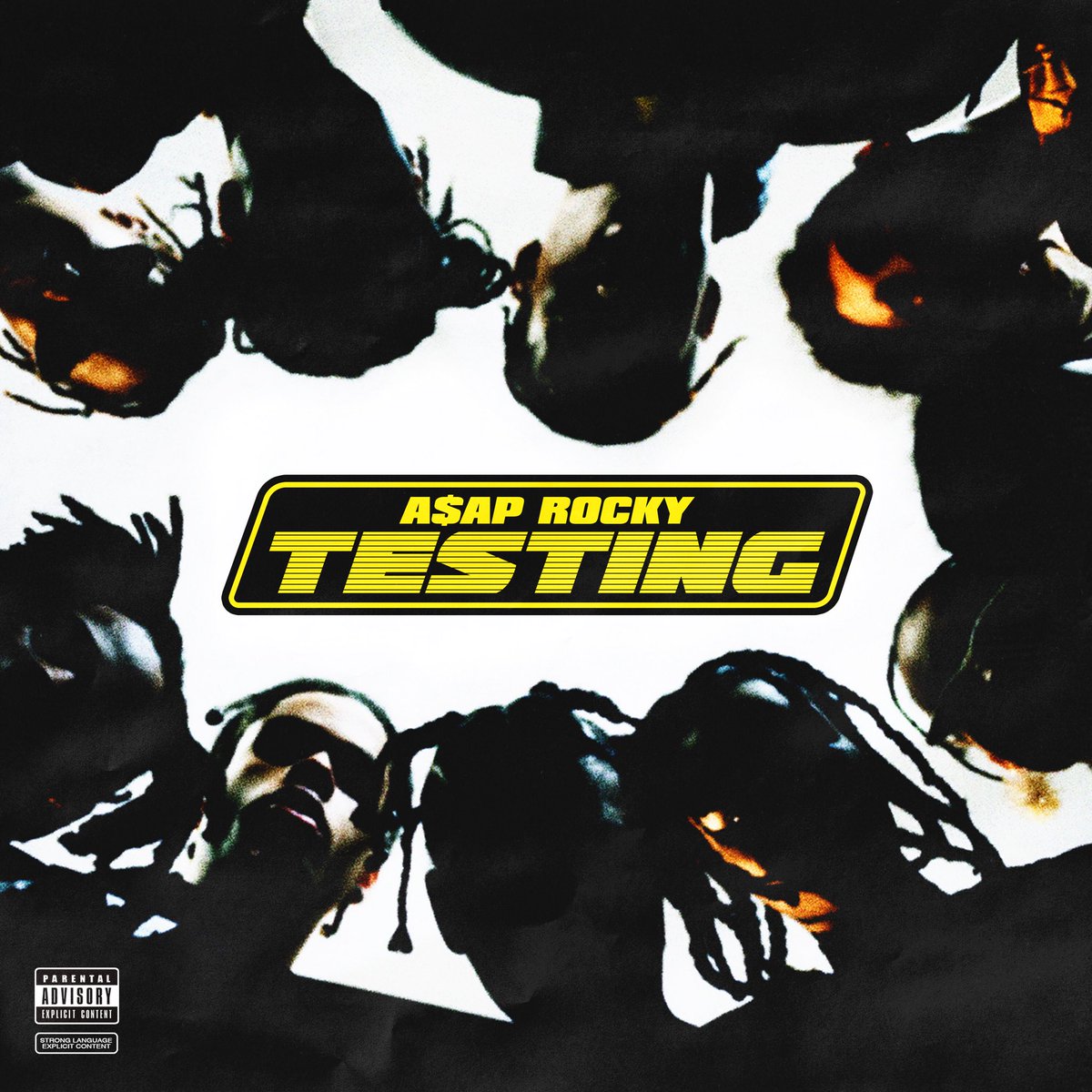 However, at the height of his career, A$AP Rocky vanished from the spotlight, only to reappear after two years of radio silence with "At. Long. Last. A$AP" in 2015. With a complete lack of party songs and almost completely devoid of pop appeal, the album divided the rapper's fanbase by introducing his audience to a more serious and experimental side of the artist's personality, a side unconcerned with crafting club bangers and intent on fashioning atmosphere.
In the following years, Rocky once again backed away into the shadows, leaving many to theorize about the next progression in the artist's career.
Luckily for listeners, the rapper's third studio album, "Testing," dropped last Friday. Nevertheless, for many longtime fans, it's not exactly the glorious return they'd hoped for. Clocking in just shy of an hour, "Testing" is unarguably A$AP Rocky's most eccentric and risky album to date. Any remnants of the artist's commercial beginnings are virtually scrubbed clean and replaced with a man unconcerned with repeating himself.
In more ways than one, "Testing" is A$AP Rocky's version of Kanye West's "Yeezus," as both albums actively seek to distance themselves from the formula responsible for introducing their respective creators to the public eye.
The album kicks off with "Distorted Records," a song not entirely dissimilar to West's "On Sight," and instantly informs the listener of the experience that awaits them. While the fuzzy dissonance may come as a shock to some, the bouncy wordplay commonly found in Rocky's prior output remains a staple for those concerned with the rapper's newfound desire to branch out.
The aforementioned pairing of unfamiliarity with old tricks continues on "A$AP Forever," which despite starting off as a booming anthem — the song also features a notable verse from Kid Cudi — transforms into a crooning dreamscape centered around a sample snatched from Moby's "Porcelain."
Meanwhile, tracks like "Tony Tone" and "OG Beeper" take a looser approach, fully equipped with whiny, oddball synths and minimal drums, while Rocky employs unconventional cadences to rhyme over the slurred production. Conversely, "Calldrops" and "Kids Turned Out Fine" find Rocky stretching his singing chops, opting to set his raps on the back burner and focus instead on melody.
On "Changes" and "Purity," Rocky proves he's unafraid to wear his heart on his sleeve, as both melancholy tracks are home to the most personal lyrics on the entirety of the album — the former focuses on failed relationships, while the latter hints at depression and attempting to fight one's inner demons through self-medication and alcohol.
A major factor contributing to the success of "Testing" arrives in the form of the collaborating artists, which range from Playboi Carti and Frank Ocean to avant-garde prodigy Dean Blunt and Dev Hynes of Blood Orange fame, though some of the talent featured on the album is criminally understated.
Don't be mistaken, "Testing" is not without its fair share of shortcomings. Regrettably, not every song featured on the tracklist seeks to push the envelope, as evidenced by "Fukk Sleep" — the song's only notable characteristic is the misused FKA Twigs feature — and "Praise the Lord (Da Shine)" with Skepta, which are little more than conventional trap-influenced, throwaway tracks.
Furthermore, despite a catchy set of verses, "Gunz n Butter" ultimately fails to shine, while the previously mentioned "Calldrops" is almost too lo-fi and nondescript for its own good.
"Testing," much like "Yeezus," is not nearly as groundbreaking as its creator would like his audience to believe. For the lack of a better phrase, there's nothing new here, and despite an overabundance of style, there's a distinct lack of substance.
The album never sounds overly derivative, yet seemingly never strives to reach for anything higher than what it accomplishes. It operates perfectly as an unusual, slightly experimental hip-hop album, but one can't help but wonder what could've been had Rocky dared to venture a bit further into outlandish territory.
In a recent interview with Complex News, Rocky spoke on his intention for creating the album:
"My music is ahead of its time. Usually, I feel like people who share the same kind of taste level as me, they get it right away, but that's just a niche market and demographic. The masses usually catch on to what you mean, what you're trying to say or what you did [years later]… Now the champions are coming back out and making real music. It's time."
To a certain extent, A$AP Rocky speaks the truth. A recurrent theme found throughout the albums dropped by a number of mainstream hip-hop artists in recent years — Kendrick Lamar's "To Pimp a Butterfly," Vince Staples' "Big Fish Theory" and Kanye West's "The Life of Pablo" instantly come to mind — is the drive to distance themselves from the norm.
Likewise, "Testing" carves out a lane for itself, and despite its self-indulgence, poses a direct counterargument to the one-off SoundCloud singles presently plaguing hip-hop culture. If "Testing" is any indication of the musical direction A$AP Rocky plans to pursue, a truly revolutionary album might lie in the artist's future.