Founded in 2004 by Anthony Tiffith, better known as "Top Dawg," Top Dawg Entertainment (TDE) has become a powerhouse of a label with some of the hottest artists of 2018. The label is home to musical giants like Kendrick Lamar, ScHoolboy Q and SZA.
However, TDE also features lesser-known — but no less talented —  artists such as the OG, Ab-soul, Isaiah Rashad and Jay Rock, along with up-and-coming musicians like Lance Skiiwalker and SiR. Here are three reasons why all of these artists deserve the spotlight in 2018.
Two Artists on Billboard's Top Two
In 2017, Kendrick Lamar and SZA, two of TDE's top artists, held the top two spots on Billboard's July top 10 hip-hop and R&B albums list.
Billboard reported that Lamar's "DAMN" sold 603,000 total copies in its first week of availability. That's almost 100,000 more than Drake's "More Life," 2017's previous highest seller. "DAMN" was Lamar's third consecutive number one album, after 2016's "To Pimp a Butterfly" and 2015's "Untitled Unmastered."
Also, the album broke Lamar's personal record for album sales. As if those statistics weren't enough evidence of Lamar's talent, all 14 songs on the album made it on Billboard's Hot 100; only five artists have managed to have that many songs on the chart at the same time, including Lamar himself.
Combining streaming, air-play and direct sales data, the album's songs reaped 388.5 million U.S. streams from April 14 – 20. Impressive numbers, but maybe not that surprising for a man with 12 Grammys, five of which were in 2018.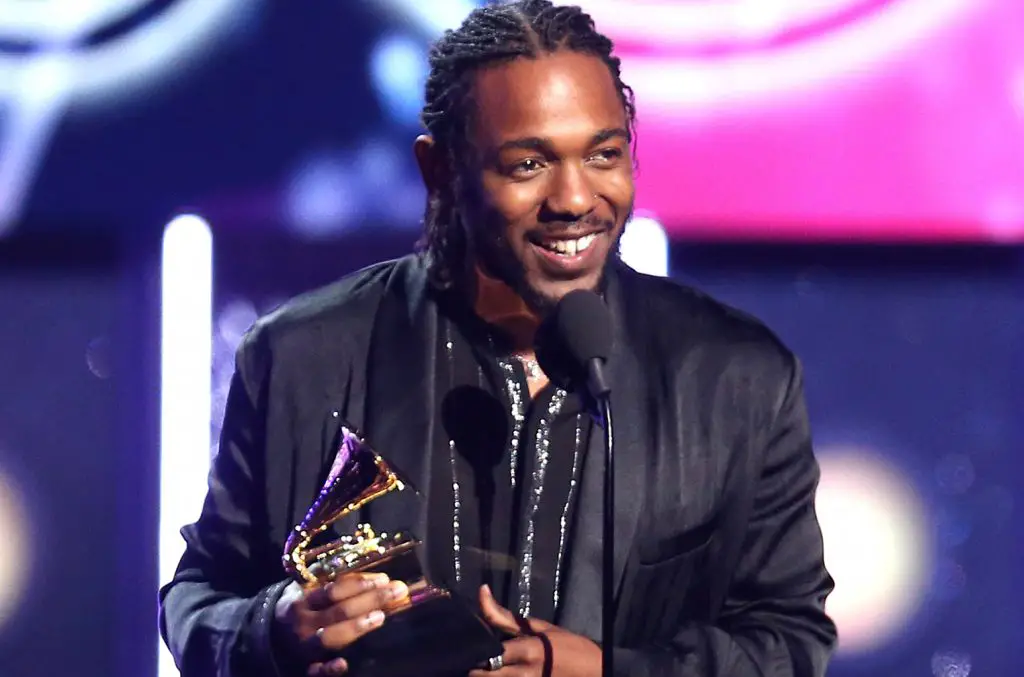 The other top album on Billboard was SZA's "Ctrl." SZA is the only female artist on the label, but she sure doesn't let that intimidate her. Since 2013 she's released three different projects, but "Ctrl" sent her soaring to the top of the music scene.
The album sold 60,000 copies in its first week of availability, exceeding predictions of only 45,000. It also earned SZA the title of the most-nominated woman at the 2018 Grammys, with 5 different nominations. With stand-out tracks such as "Love Galore" and "The Weekend," the artist won the hearts of listeners everywhere and raised herself to platinum status.
Kendrick and Top Dawg Curated and Produced the "

Black Panther

" Soundtrack
If having the hottest hip-hop musicians of 2017 wasn't enough, TDE's founder and best-selling artist also created the soundtrack to the hottest movie of 2018, "Black Panther." While Kendrick is listed on five out of the fourteen songs on the album, his voice also appears within several others. He is also listed as a lyricist and composer on every track.
But the top seller of TDE isn't the only great voice "Black Panther" has to offer; the soundtrack features some of today's most greatest artists, including Travis Scott, The Weeknd and 2 Chainz alongside emerging musicians like Khalid and SOB X RBE.
With the wide array of musicians, Kendrick and Top Dawg made sure that the album offered a variety of sounds and vibes with each track.
Kendrick also featured other members of TDE, including SZA in the hit song "All of the Stars" and Jay Rock in "King's Dead." In addition, ScHoolboy Q and Ab-Soul make appearances in the album, keeping the family-like bond between the group alive.
Each Artist in the Label has Their Own Vibe
Some labels sign artists that share the same aesthetic. TDE, however, stands out as a group due to the wide variety of styles and sounds unique to each artist.
For example, the newcomer SiR, whom Apple Music describes as "predominantly mellow but soulfully impassioned," conveys a much different vibe than the other artists of the label. SiR released his album "November" in Jan. 2018, exactly one year after he signed to the group.
Although he technically belongs to the R&B genre, his sounds delve to much deeper levels with hints of jazz and neo-soul vibes infiltrating each song.
Featuring tracks such as "Something Foreign" which features the artist's label brother, ScHoolboy Q, "Summer in November" and "D'Evils," SiR's debut album will make you want to take a long, hot bath in a dark room surrounded by candles while sipping a glass of wine and smoking a joint.
SiR - Something Foreign ft. ScHoolboy Q
ScHoolboy Q might make you want to roll one up too, and he's collaborated with SiR before as well. However, with his harsh, in-your-face delivery, ScHoolboy's sound is definitely on the other end of the spectrum from the newer artist.
He is a member of "Black Hippy," the name that he along with Kendrick Lamar, Ab-Soul and Jay Rock use whenever they make songs together (we're all waiting for an album). ScHoolboy's songs, such as "Collard Greens," "Man of the Year," "THat Part" and "Break the Bank" make you want to turn the f**k up.
TDE is a powerful force right now in 2018. They started the year off with a bang with Black Panther's album release.
In addition, they recently announced the start of their new sports division; they already signed on their first athlete. Derrius Guice, a 20-year-old former Louisiana State running back, is expected to be a first-round pick in the 2018 draft. They're already on top of the music world — will the sports world be next?
This is only the beginning of the year for TDE, though. In January, Top Dawg Entertainment also announced the coming of their first full label tour.
"The Championship Tour" will feature the label's golden child Kendrick Lamar, along with Jay Rock, SZA, ScHoolboy Q, Ab-Soul, SiR and Lance Skiiiwalker. It starts on May 4 in Vancouver, British Columbia. Can I get tickets please?