What do Kermit the Frog, a confused math lady and Vice President Joe Biden have in common? Facebook and Twitter.
Every time you refresh your TL, I'm sure it's filled with posts of the "dark side" of Kermit, some shit that just doesn't add up or VP Biden being petty with President Obama.
I'm also sure that while you're busy sharing, saving and tagging on social media, the Christmas songs station is playing on Pandora and you're looking for places to see the best holiday lights with your boo (btw, Houston Zoo Lights look lit this year!)
Before you down that spiked eggnog and forget about just how shitty 2016 was, let's recap on some of the best memes this year had to offer.
1. Kermit Is Love, Kermit Is Life
Of course, your favorite green frog made the list, covering more life situations in memes than Twitter knows what to do with.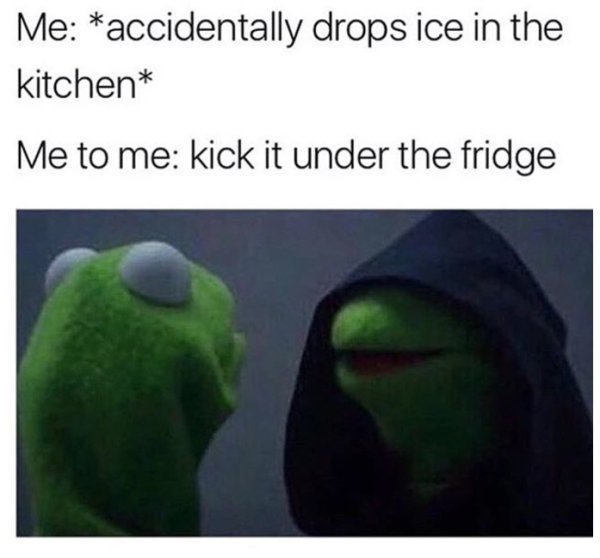 Kermit the Frog has taken us to the dark side and back, sipped and spilled some good ass tea about your baby mama, kept us between being petty then feeling bad about it, and many other scenarios that might've left you comparing your life to a puppet's expressions. Who would've known a Muppet could be so relatable? The memes say it all.
2. Arthur & Friends
Who came up with the idea to use Arthur's standalone fist in a meme? Big ups to that whoever it was, because the little lovable aardvark you watched on basic TV topped the Meme 100 list.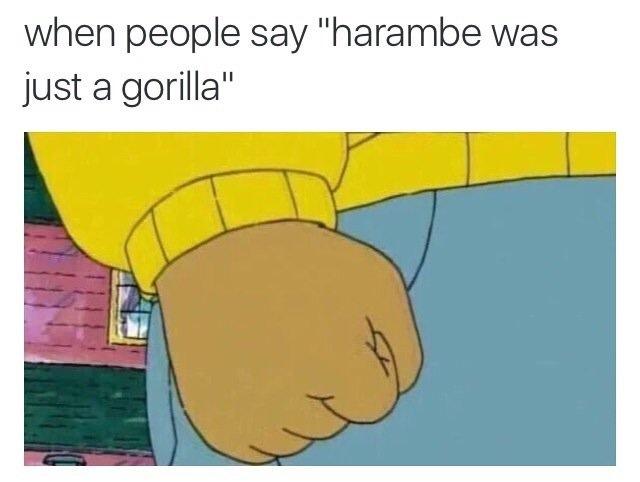 Not only does Arthur's fist make the cut, but so does his sister, D.W. (What kind of name is made up of initials that don't stand for anything, anyway?) Though the siblings end up in some interesting (and considerably incestual) meme scenes, it's enough to keep you retweeting and sharing.
3. Petty VP
Vice President Joe Biden's place in the meme world has been a comedic blessing in the light of the 2016 presidential election journey, and I'm especially grateful to have had a political figure in my lifetime that was not only funny, but a hunk in his prime.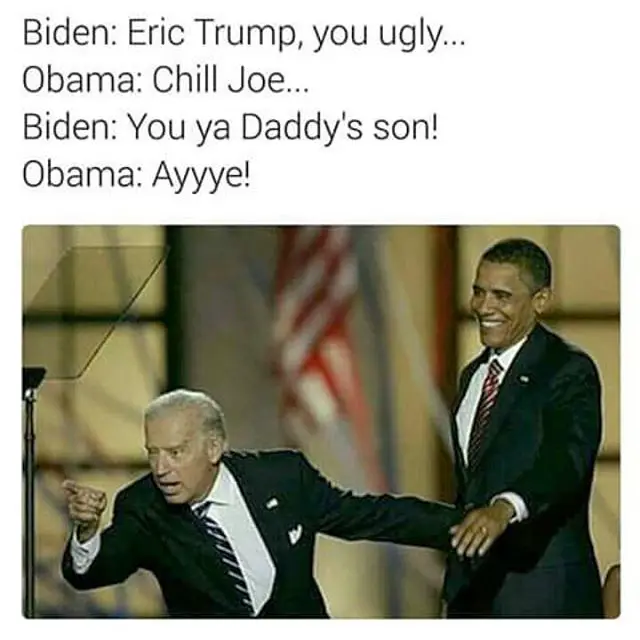 Aside from his looks, VP Biden served up some hilarious petty shenanigans toward president elect Donald Trump, against President Barack Obama's better judgement. I think VP Biden might be the Evil Kermit to Pres Obama's regular side. Thank you, Joe Biden, for your antics. They were much appreciated.
4. Name a More Iconic Duo
Speaking of the VPOTUS and POTUS, name a more iconic duo. I'll wait.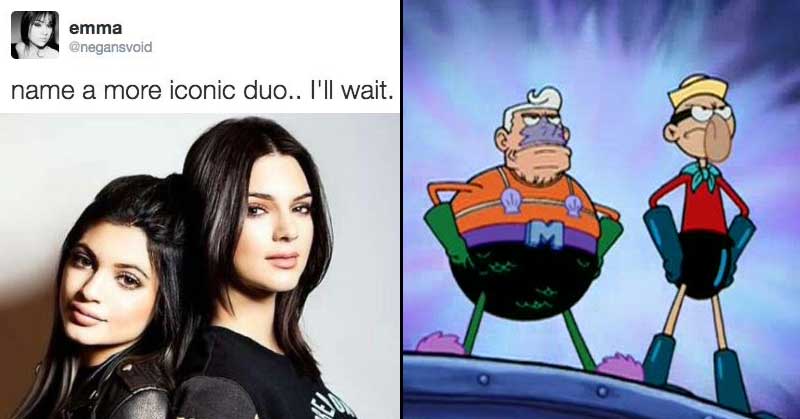 Most of you would agree that the original duo of this meme, Kylie and Kendall Jenner, deserve the iconic award served to them (though Joanne the Scammer will always win in that game, hands down.) The burger flipping brothers Kenan and Kel, Thelma and Louise and even Bert and Ernie were picked to be a better pair than the infamous sisters.
Let's take a moment of silence for the days when the only dynamic duo you'd think of fought crime and wore capes. Long live the Bat and his trusty sidekick.
5. Honey Bun Baby
This baby boy has taken relationship situations to a new level with just hooded eyes and a sly grin. You can relate to the expression the baby makes when you're connecting with your baby boo on FaceTime or looking at a tasty pastry. The moral to the story is that love comes in all shapes and sizes, specifically in diapers.
This child's role in memes mostly likely hasn't come to an end; just think of how impactful he'll be when he gets older. Hopefully he doesn't fall in the category of child stars who couldn't keep up with the fame.
6. Doesn't Add Up
The funny thing about this meme isn't just the fact that you surely can't calculate the math that is trying to be figured out. It's the women's face who's clearly confused and unable to understand what the hell is going on.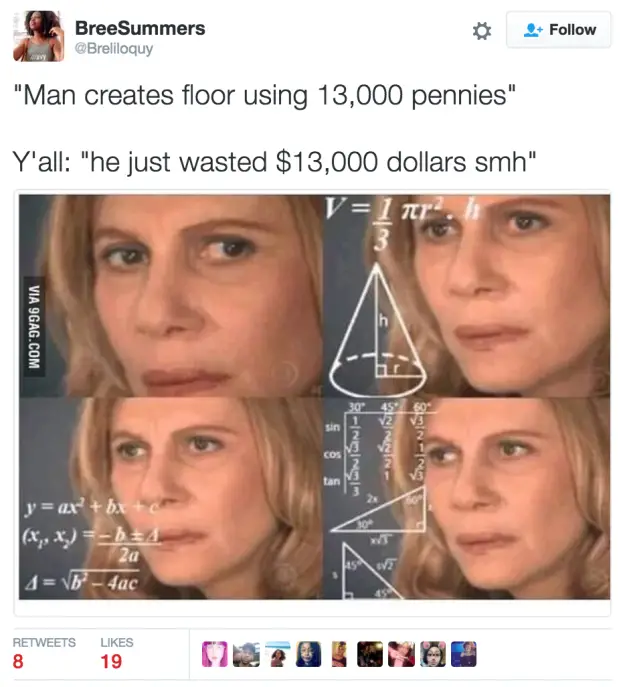 Take for instance the tweet about the man who tiled a floor entirely out of pennies. Thirteen thousand to be exact, and the first thing people want to do is criticize the guy for wasting $13,000. You do the math. Cue the meme.
7. Spongebob
The sponge that lives in a pineapple under the sea has been a fandom in the meme community, along with every other character in Bikini Bottom, since before Twitter was created. It's crazy to believe that a popular sea creature, particularly in his barbaric stage, can express the just as barbaric situations you may have gotten yourself in to.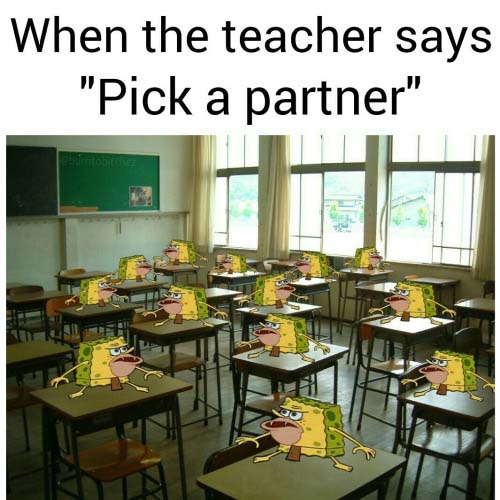 The caption "When you're at a party and the host yells 'COPS'" helps you understand the standstill that Caveman Spongebob has to go through, because in this situation, the first thing you'd do is be stand shock still. Just take in the fact that you can relate to a fictional sponge.
8. Mr. Krabs Blur
Sometimes life can get a little crazy, and in this beautiful world, that feeling can only be expressed by a krab seemingly in the midst of a shaky whirlwind.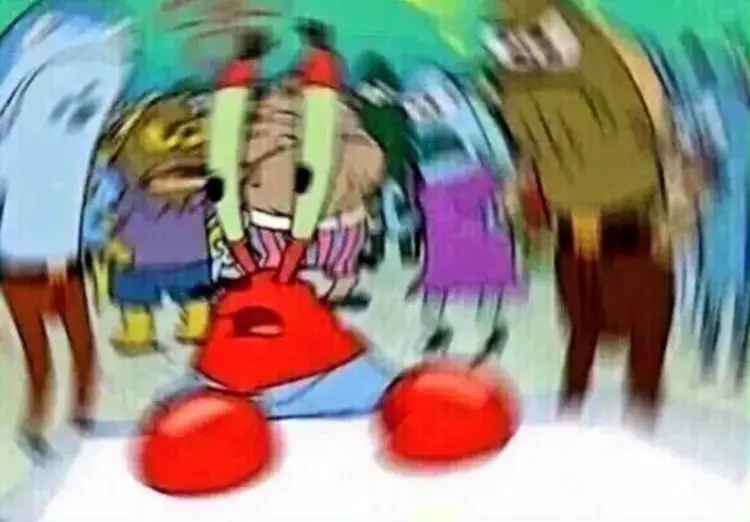 When you've set three alarms and sleep through all of them and only have ten minutes to get ready for your 8 a.m.? Instant panic. That's the feel you get from the meme taken over by the greedy Krusty Krab manager.
This one can be a little more relatable to any college student, tbh. A state of constant panic or anxiety sure summed up my freshman year of college. Shout out to the krab. You the realest.
9. Conceited Reaction
Is there any other better name for this meme than the name of the person that it's based on? The rapper Conceited gave the memers a wild card that can be used for almost any and every situation: a turned-up pair of lips that say, "Yeah, I'm not really sure about that."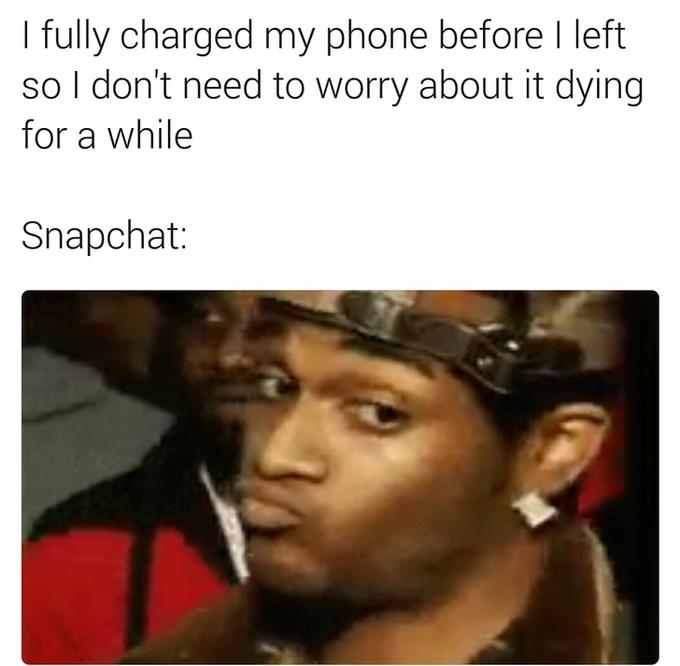 There are so many meme and gif scenarios that can be paired with Conceited's lips that I'm not even going to go into detail about any of them. I'm sure there aren't meme captions left for it.
10. Trump & Kanye
Just recently, famous rapper Kanye West had a little meet-n-greet with president-elect Donald Trump, and needless to say, it was not taken lightly by many of Yeezy's fans.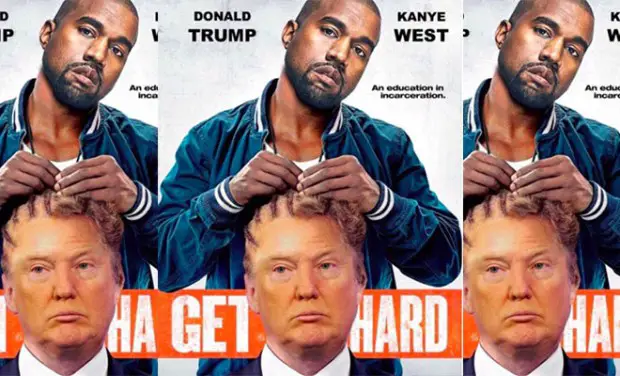 It's been such a topic of controversy that memers have already placed Trump and Kanye's photoshopped faces on some various compromising (yet hilarious) positions. It seems the people know what they wanted to see between this new "iconic" duo and the memes show it all.
Let's all say goodbye to the side-tickling captions and photos of 2016 that make up what will go down in history as some of the best memes you'll want to keep with you in 2017.