The Sun Is Rising in Los Angeles
The once-proud franchise has languished for the last few years, but an exciting menagerie of young talent has fans hopeful for the future.
By Yoni Yardeni, Pierce College
---
Beloved, loathed and prestigious—what do these three words have in common?
They all describe one of the most marketed, globalized franchises in sports history, the Los Angeles Lakers. Unfortunately, the glamorous team with sixteen championships to its name has had its head stuck in the toilet for the last few years, despite, ironically, looking very promising at the century's start, when they were coming off back-to-back championships.
The Lakers of today have one sole player remaining from that last championship roster, and he is riding the deepest depths of the bench, similar to Juwan Howard's role for the Big Three era Miami Heat. Don't get me wrong, I love Metta World Peace as much as the next guy, but it's safe to say that for the last couple seasons, both he and the team's best years have been behind them.
But, it's time that changes.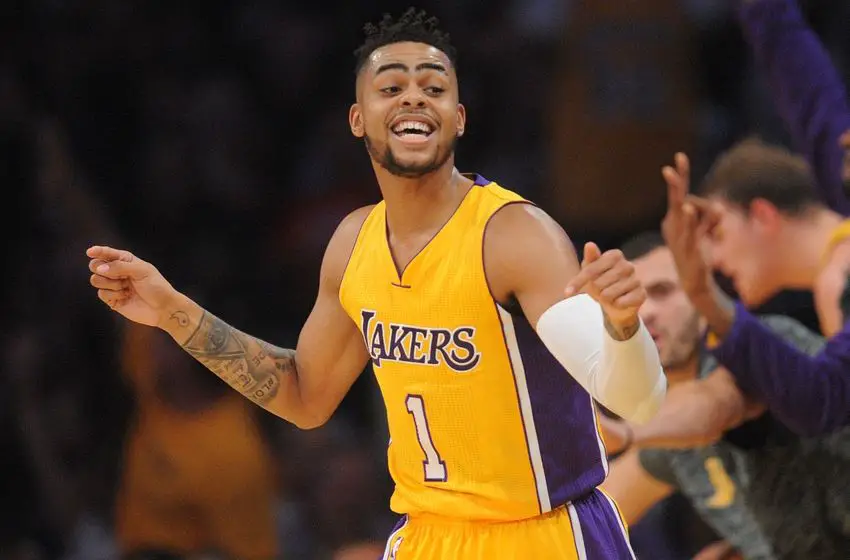 Often referred to by analysts and beat writers as the "Baby Lakers," these young guys have exhibited, via their clutch jumpers and triple doubles, spurts of attention-grabbing brilliance. It's obvious that there is limitless potential to be tapped by L.A's young core, and with the way young players have been rapidly ascending into superstardom of late, the Lakers stand poised to inherit a team of All-Stars in the near future. D'Angelo Russell is a sharp-shooting guard with an incredible pick and roll I.Q.; Julius Randle is a bulldozer with a relentless nose for rebounds; Brandon Ingram's body is ridiculous, as the guy is literally an octopus with a jumper; Jordan Clarkson is a slashing sixth-man with a smooth jumper; Larry Nance is good at jumping, and Ivica Zubac has surprised pretty much every single one of us.
So, what does the future hold? I've always made lists of predictions since I started keeping up with the league, but something about Lakers basketball this year has just been erratic. The idea of growing up in L.A., the city kept safe by the watchful eyes of Kobe Bryant for all my eighteen years, to wind up watching a young team with dreams of becoming household names is an idea that I'm only slowly growing accustomed to.
What it seems that most people fail to understand at first, including me, is the idea of giving these young players the benefit of the doubt. Julius Randle is three years older than me, coming off a broken foot, averaging a double-double in his "sophomore" season and I'm sitting on my couch complaining that his ball-handling is reckless. D'Angelo Russell is only two years older than me, and Brandon Ingram is only a fuckin' year older than me, and every time either one of them bricks a three, I almost throw a fit.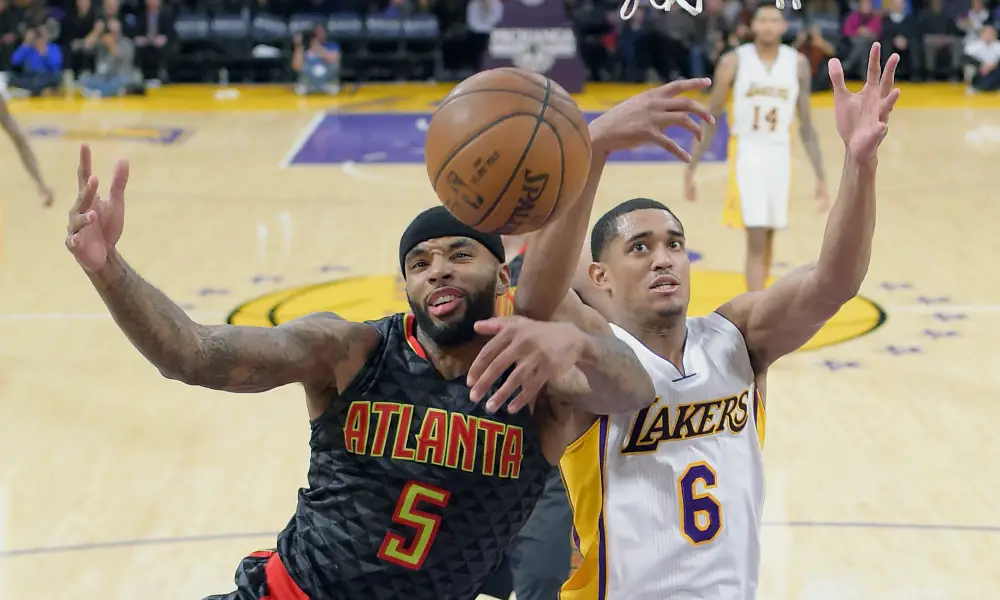 You don't automatically come into the league a superstar, and just because Karl-Anthony Towns and Joel Embiid received green lights to do whatever they want, doesn't mean that Russell or Ingram will receive the same treatment.
Stephen Curry didn't enter the NBA as back-to-back MVP, but goddamn it, he pulled it off without a soul seeing it coming. Kevin Durant was never projected to lead the league in scoring on a yearly basis, but in the last seven years, he's snatched four scoring titles. Russell Westbrook wasn't chosen as the Thunder's fourth pick because they knew he was going to average a triple-double.
These young Lakers have the potential to grow into something special, just like Curry, Duran and Westbrook did. I'm sick and tired of talking to people about the Lakers' future in a rational fashion, only to hear them say, "They suck!" or "It'll take five years until you guys even dream of being good again."
Five years? That's a bit brash, don't you think? Considering that Durant, after his young Thunder won only 23 games in the 2008-09 season, led his team, accompanied by a sophomore Westbrook, a rookie James Harden and a budding Jeff Green, to a 50-win season the following year, gives me a glimmer of hope.
By no means would I advise the current Lakers squad to cancel their February vacations, nor would I call any of them an automatic All-Star. But, the team, outside of some regrettable flashes of immaturity, will no longer be losing to mediocre teams at the Staples Center, nor will the Mavericks be embarrassing them by forty-nine points in the near future.
As a die-hard Lakers fan, the slow maturity of the young team has taken a while to get used to, though more than a few superstars have been born under the glare of intense scrutiny. Feel free to take the Baby Lakers lightly, but not for long.