Opening Night in the NBA.
The Spurs are eviscerating the Golden State Warriors by a margin of 27 points. San Antonio second-year guard Jonathon Simmons is dribbling out the clock, the victory well in hand. He's had a motherfucker of a night: 18 points on 7-13 shooting, including two buzzer-beating triples in the first half and a transition block on Steph Curry in the third period. Yet none of his points tonight have come on a slam dunk, his signature play.
As the shot clock winds to zero, Simmons drives toward the cup, ready to throw it down. Warriors center Javale Mcgee—a player no one would call a brainiac—decides to challenge Simmons at the rim. The ensuing slam is so resonant that it brings a smile to the face of the typically stoic Kawhi Leonard. Jonathon Simmons ends his night with an exclamation point, finishing with better numbers than Warriors offensive juggernauts Klay Thompson and Draymond Green.
Despite his monster outing on Opening Night, Simmons's performance (including his facial over McGee) went largely unnoticed in the discussion following the game. Instead the narrative focused on the lackluster play of the Warriors in what was supposed to be their coming out party with newly signed superstar Kevin Durant.
But Spurs fans don't need national media attention to tell them what they already know. In San Antonio, they're intimately familiar with Simmons's above-the-rim brutality, as it was showcased every night of his rookie season last year. What makes Simmon's last-second dunk against the Warriors so compelling is how eerily it echoes his NBA career at whole: It occurred so late that hardly anybody was watching, and had Simmons not been so aggressive in his pursuit, it likely would've never happened at all.
You see, Jonathon Simmons is not like most NBA sophomores. At the age of 27, he's a relic compared to other players with his level of pro experience. The typical trajectory of an NBA player is such: Get scouted heavily in high school, attend one year at a D1 university, get picked by a pro squad on draft night, score a million-dollar paycheck before the age of 20. NBA GM's have become exceedingly apprehensive about drafting players who spend more than two years in college. What you have, by consequence, is scores of rookies entering the league practically still covered in afterbirth. With the average NBA career clocking in at 4.8 seasons, a chunk of these players will be dismissed from the Association before their 25th birthday.
Where does this leave a guy like Jonathon Simmons? His story has been documented before— called by some the "Greatest Story in Basketball"—but it demands review for this discussion. Simmons played high school ball at M.B. Smiley in Houston. Smiley was saddled with sort of abysmal academic performance that plagues inner city schools. So poor was Smiley's graduation rate that it was eventually consolidated with another high school. Naturally, Simmons was not scouted by any colleges, nor offered any scholarships.
After graduation, he bounced around several junior colleges before eventually transferring to the University of Houston. He had a stand-out year as a Cougar, but again, the scouts were nowhere to be found (UH's basketball reputation has plummeted since the days of Phi Slamma Jama).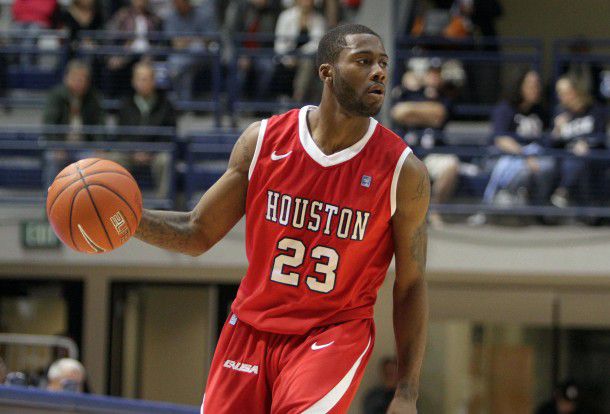 On NBA Draft Night 2012, Jonathon Simmons was glossed over yet again. His next stop was the Sugar Land Legends of the semi-pro American Basketball League. Don't bother looking for their team website; the franchise has since folded.
An opportunity to sneak into the NBA presented itself when the Austin Toros, the D-League affiliate of the San Antonio Spurs, held open tryouts for aspiring NBA players. The only requirement: a $150 entrant fee.
After a season with the Toros, Simmons began to grow weary in his chase for an NBA roster spot. As he headed to the 2015 Summer League, he vowed that if he was unsuccessful in achieving his dream by the end of the season, he would abandon it altogether and settle for a steady job in his other talent as a barber.
That summer marked the emergence of Jonathon Simmons. His ferocious athleticism and rabid defense secured him a guaranteed two-year deal with the Spurs. In October, he prevailed through preseason cuts and found himself on the Opening Night roster, making him a rare breed in the NBA: The 26-year-old rookie.
How uncommon is it for someone as old as Simmons to break into the league? There are only a few examples of players older than twenty-two being either drafted or signed onto NBA teams. Most recently, Tre Kelley attempted to make the Miami Heat roster at the age of 30 (he didn't make the cut). Generally, the only players who make it to the NBA in their mid-twenties or later tend to be foreign. Unless you're from Lithuania or Argentina, if you haven't made it to the NBA by the age of 25, bad news: It ain't gonna happen.
So considering the league's infatuation with youth and the ephemeral quality of pro careers, that Jonathon Simmons even wears an NBA uniform can only be described as a miracle.
Strangely, this gives Simmons an uncommon advantage in that it spares him the blunders that befall young players. NBA front offices hand insanely lucrative deals to teenagers with impunity. One thing about young people with money is that they find sudden wealth intoxicating. Young people can be stupid, and giving a teenager $11 million enables them to be stupid on a grand scale.
It's happened before.
Jay Williams; ever heard of him? He was drafted 2nd overall by the Chicago Bulls in 2002. Being selected that high in the draft means your ticket is punched; you're guaranteed at least a three-year deal, with earnings somewhere in the tens of millions. It means the franchise that drafted you is looking to build their franchise around you, and the potential for you to be a star is almost imminent.
So why hasn't anyone ever heard of UNC standout Jay Williams? On a June evening in 2003, the summer after his so-so rookie season in Chicago, Williams climbed on his crotch rocket and went for a spin. He crashed his bike, fundamentally destroying his leg. Because riding a motorcycle was a direct violation of the terms of his contract, the Bulls released him immediately. The exhaustive rehab he underwent kept him off the basketball court for years, and he never played an NBA game again. Although he's since come to peace with his decision to ride a bike that night, his narrative has reached a terminal consensus: Jay Williams threw his career away.
I can't help but think of University of Kansas stars Darrell Arthur and Mario Chalmers. At a rookie camp shortly after they were drafted in 2008, the two Jayhawks were busted for having pot and women at their hotel rooms. Regardless of how you feel about weed, the NBA rule is inescapably clear: You can't use it if you play in the league.
How stupid must you be if you get caught with marijuana at the very same seminar where NBA staff are lecturing you on the consequences of using drugs?
And let's not forget about 76ers star Jahlil Okafor. At the age of 19, Okafor had already amassed for himself a handsome list of basketball accolades. Yet barely two months into his rookie season in 2015, Okafor was cited for driving 108 mph in a 45 zone, and worse, brawling in the streets of Boston after some Southie mouthed off to him about the 76ers dismal win-loss record.
The excuse was that after being a winner throughout high school and college, the stress of beginning a season 0-16 was driving him to reprehensible acts. I find this excuse to be a cop-out, unless Okafor truly has never paid mind to the NBA draft before; the higher you get selected, the more likely the team you're going to is an absolute dumpster fire.
We all know this is tied to the money and youth. I wonder if Okafor would still be speeding around the streets of Philadelphia if he was driving his mom's 2001 Ford Contour instead of a 2016 Mercedes Maybach.
I think I've made my point. When young athletes are fawned over in college, blessed with raw natural talent and awarded multi-million dollar deals, their impetuousness manifests itself into poor decision making.
I'm going to make a bold prediction; you are never going to hear this kind of story about Jonathon Simmons. At 27, he's already crawled through too much bramble and eaten too much shit to jeopardize the opportunity he's landed for himself. Considering he was ready pack it in after years of toil, what good would it do him to act a fool now that he's made it big?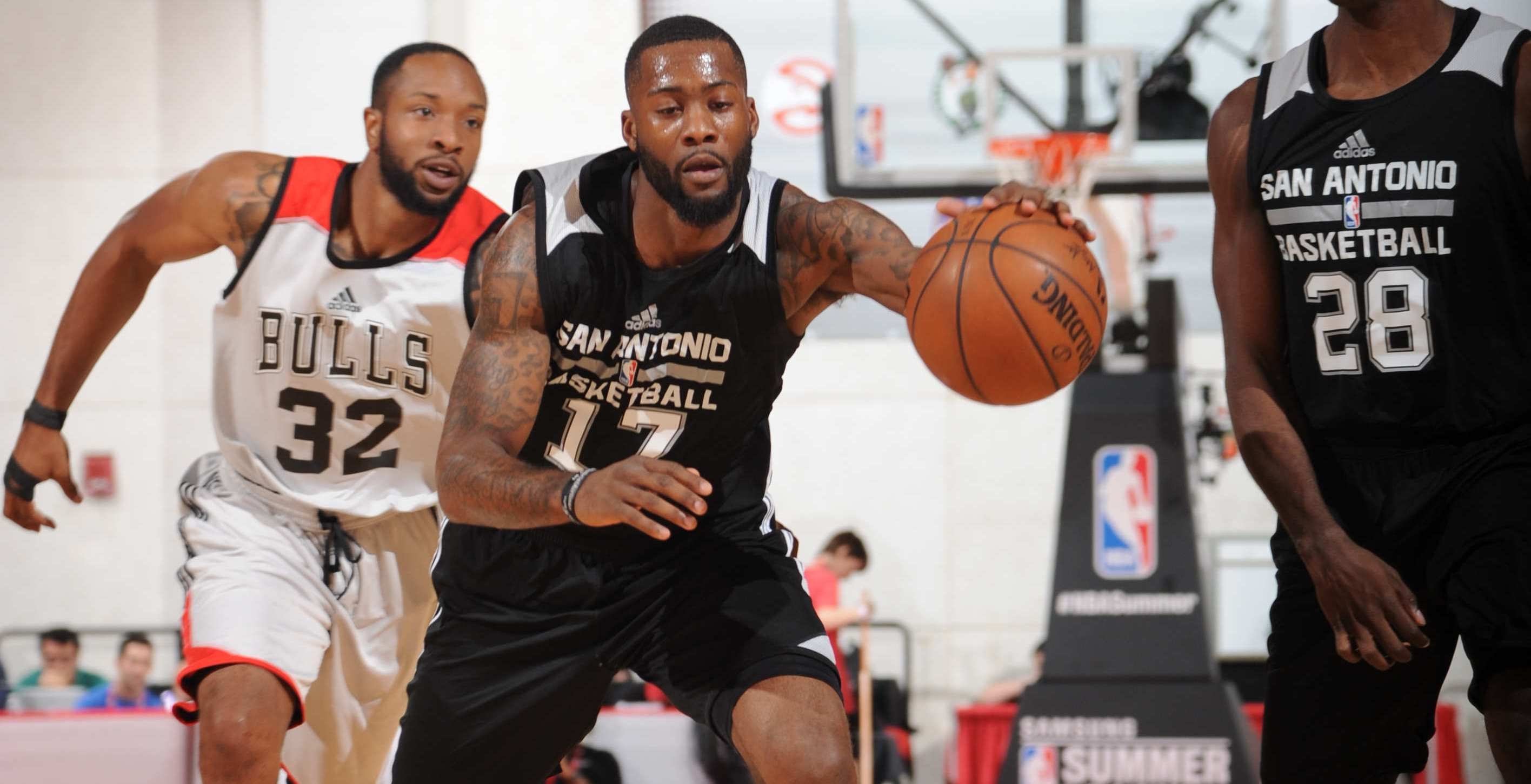 By all accounts, Simmons isn't the type anyway. Teammates say that when he's on the road, he's most likely to spend his evenings on Skype with his four daughters or on the phone with his mom. He's a family man, which makes him the perfect Spur. His roundabout path to the NBA is one that instilled in him a sense of humility. Again, a perfect fit for the Spurs—a team that gave homes to guys like Avery Johnson, Jaren Jackson, Bruce Bowen, Matt Bonner, Boris Diaw and Manu Ginobili. Where else would Simmons fit, if not here?
Jonathon Simmons' contract with the Spurs expires at the end of this season. No doubt all those NBA GMs that turned a blind eye to him three years ago will be blowing up his phone this summer. His improvement over last season will surely net him a far bigger paycheck than the paltry $1.4 million he's currently earning in San Antonio. The return investment of his $150 tryout fee could yield an upwards of $20 million.
It could be that when other teams put offer sheets in front him, the Spurs won't be able to match. It may be that we can't afford him anymore. But no matter where he goes, in San Antonio Jonathon Simmons will always be seen as a Spur. Black and silver are forever, and the city doesn't forget.
In the meantime, get out of his way or end up like Javale Mcgee.