On Feb. 4, Kylie Jenner announced via her social media that she had given birth to her daughter Stormi a few days prior. Her announcement ended the months-long speculation about her pregnancy. Fans and media alike had been speculating since September about her potential pregnancy, analyzing her social media posts for clues and hounding her friends and family for confirmation.
Jenner's pregnancy was fairly low-profile as compared to the rest of her family's recent pregnancies. Kim Kardashian-West was very open about her and husband Kanye's decision to use a surrogate for their third child, and Khloe Kardashian's pregnancy was revealed during an episode of the family's television show "Keeping Up With the Kardashians." Although Kylie Jenner's pregnancy was relatively quiet, it definitely made an impactful feminist statement about a woman's reproductive freedom and autonomy.
First, Jenner chose to become a mother on her own terms. Whether her pregnancy was intentional or accidental, she determined that continuing with the pregnancy was the best decision for her. She is the CEO of her own cosmetics company, has a supportive family environment and has the resources needed to provide for her new daughter, which most likely influenced her decision to continue her pregnancy. Although Jenner's pregnancy has been criticized because of her young age, she made the choice that she felt was right for her based on her circumstances.
Part of modern feminism is about embracing individual decision-making and allowing women freedom to make choices that are going to work for them, regardless of their background. Jenner's decision to begin her experience as a mother when she felt ready sends an important message to young women; choose what is best for you, regardless of what others might think of your choices.
That is a very important message for people to understanding, considering the prevalence of negative scrutiny against pregnant women. There are societal expectations of what constitutes a good mother and those that do not fit the standard narrative are shamed for their reproductive decisions. It is important to remember that regardless of your situation, you have the right to have children if you believe that is in your best interest.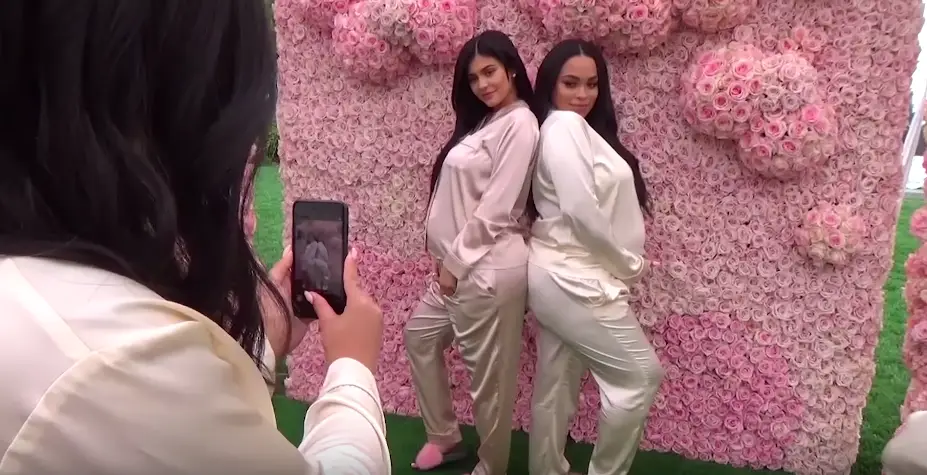 Secondly, Jenner's pregnancy defied the long-standing tradition of attention circuses that have often surrounded high-profile celebrity pregnancies. Pop culture magazines have been known to publish lists that update readers on which celebrities are currently pregnant as well as lists that fawn over celebrities' baby bumps.
Meanwhile, each pregnancy photo posted online, be it through magazines or social media, leads to backlash against the expectant celebrity. For example, Kate Middleton was targeted during her pregnancies for being "too thin" while other celebrities, such as Jessica Simpson, were cyberbullied over having gained "too much" weight during their pregnancies.
Again, Jenner chose to do what was best for her as an expectant mother: staying out of the spotlight. In the announcement of Stormi's birth, Jenner said, "I understand you're used to me bringing you along on all my journeys. My pregnancy was one I chose not to do in front of the world. I knew for myself I needed to prepare for this role of a lifetime in the most positive, stress-free and healthy way I knew how."
Pregnancy is already stressful, and the media scrutiny surrounding a celebrity's pregnancy can make the amount of stress more severe, especially when dealing with paparazzi. Stress during pregnancy can be very detrimental to a pregnant woman, so it might have been best for Jenner to keep herself out of the cameras during her pregnancy.
Keeping her pregnancy away from major media scrutiny sends another a powerful feminist message: A woman's body is her own and it is not up to commodification. Pregnancy and motherhood are personal decisions and should not be influenced by the media or other public perceptions of how pregnancy is supposed to be and what it should look like for women.
A woman's body is their own, pregnant or otherwise, and the media does not have the right to obsess over how women choose to use their bodies. By keeping her pregnancy private, Jenner was able to reclaim her body and shape her pregnancy narrative for herself. It is important that Jenner sent the "your body, your choice" narrative and claimed her experiences for herself instead of letting others define her experience, and that is a message that is important for all women to learn.
Part of feminism rests on allowing women the freedom to shape their own lives based on their individual wants and desires. By subverting the public obsession with her pregnancy, Jenner was able to navigate her motherhood experience in an empowering manner.
Although she was not able to stop all of the media fascination, Jenner's pregnancy was done as much on her own terms as could have been expected for someone in her situation. Her decision to navigate pregnancy independently and on her own terms is significant and impactful. Hopefully, Jenner's pregnancy serves as an inspiration for other women to choose the personal reproductive decision that serves their wishes without undue societal influence.