As she walks down the center of the stage, wearing an evening gown of satin and chiffon, a crown perched atop her lovely curls, there are tears in her eyes and excitement in her heart. It's the moment a young woman becomes a queen; it changes her life. In the last few weeks, over fifty women have transformed from contestant to queen. Now, they have their sights set on an even more awe-inspiring moment—to be crowned Miss America in early September.
The Miss America Organization changes thousands of women's lives every year by providing them opportunities to earn scholarships, a position to advance awareness about their platform cause and gain skills that will propel them to successful futures. During my time as a teen titleholder in the Miss America program, I met inspiring women that I'm proud to call sisters, honed my interview speaking skills, earned scholarships for college and was offered experiences that wouldn't have been possible without the crown atop my head.
While pageants may seem like pretty parties where skinny women parade on stage in swimsuits and sequin dresses, the dedication and raw talent of the women who compete in them prove that looks aren't the only winning quality of a woman. The crowns awarded to titleholders have four points, each representing a core value of the organization: scholarship, service, style and success. Together, the four components make the ideal titleholder.
Scholarship pageants, and the Miss America Organization specifically, focus first on academic achievement; in fact, the Miss America Organization is the largest provider of scholarship assistance to women in the United States. They also partner with the Children's Miracle Network Hospitals, the national platform of the organization, and since 2007, contestants have raised $15 million in funding for scholarships and the Children's Miracle Network.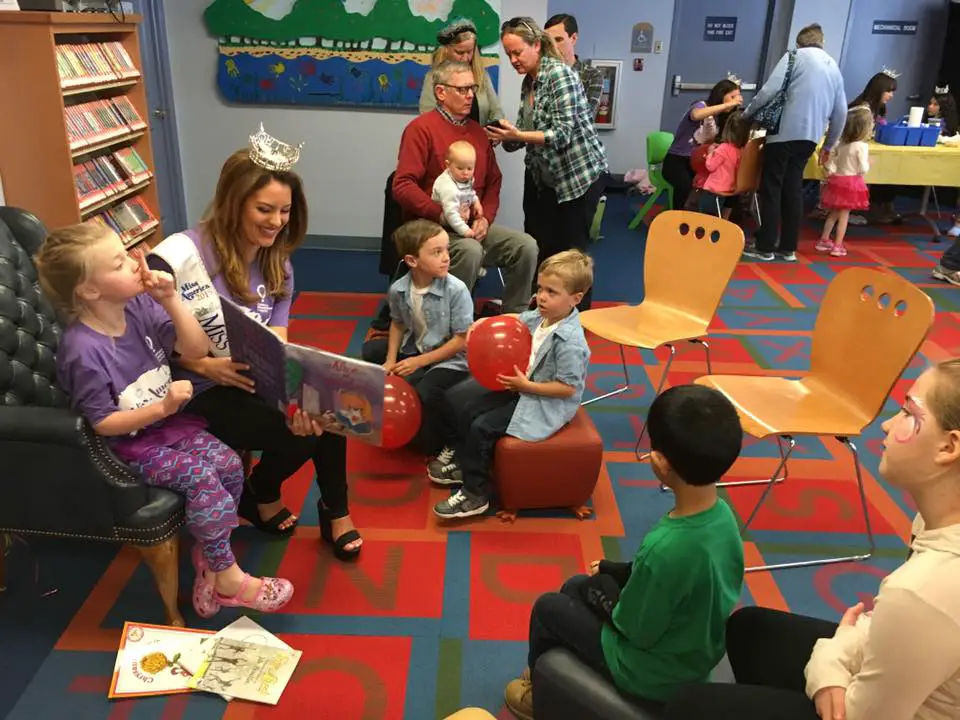 Service is promoted by requiring each contestant to have a personal platform that she advocates for through action, whether it's fundraising or touring schools speaking to students; examples of platform subjects include skin-cancer awareness and prevention, body positivity and advocacy for children with incarcerated parents. Once contestants have established a platform, they move on to the actual competition for a title.
The competitions are structured by region; they begin at the local level with pageants in cities across the nation where a few winners are crowned. Then, the local titleholders convene to compete for the state title. Here, only one woman is crowned. The representatives from each state and Washington D.C. are brought together for the week-long, spectacular, Miss America pageant. Reaching this level of competition is the opportunity of a lifetime; the saying goes that parents are more likely to have a son play in the Super Bowl than they are to have a daughter compete on the Miss America stage.
The competition consists of five categories: interview, lifestyle and fitness in swimwear, talent, evening gown and on-stage question. The interview and talent categories have the most weight in overall scoring. First, contestants compete in all categories. Then, their overall scores determine who the top ten or twelve finalists will be. Finally, the finalists re-compete in the on-stage categories to earn a new score before a winner is crowned.
The interview takes place before the on-stage competitions. It is a private session between the contestant and a panel of judges. Interviews are ten minutes in length and questions cover topics ranging from extra-curricular interests to political opinions; anything is fair game. Questions generally cover educational aspirations, why women decided to compete and how they would use the crown in advancing their platform. During this time, contestants are given a chance to showcase their personality and share themselves with the judges out of the spotlight in a more intimate, real setting.
Next, contestants take the stage for an evening of performance and glamour. They compete in the lifestyle and fitness in swimwear portion, where they model a swimsuit of their choosing for the judges and audience. The Miss America pageant began as a swimsuit competition on the Atlantic City Boardwalk; though it has since evolved into an organization promoting women's empowerment and academic achievement, the swimwear segment remains as a relic of the pageant's roots. Today, contestants are evaluated on confidence, commitment to physical health and the ability to present themselves with energy. Modeling a swimsuit in stilettos for an audience is something many would shy away from, but contestants conquer it with poise and vigor.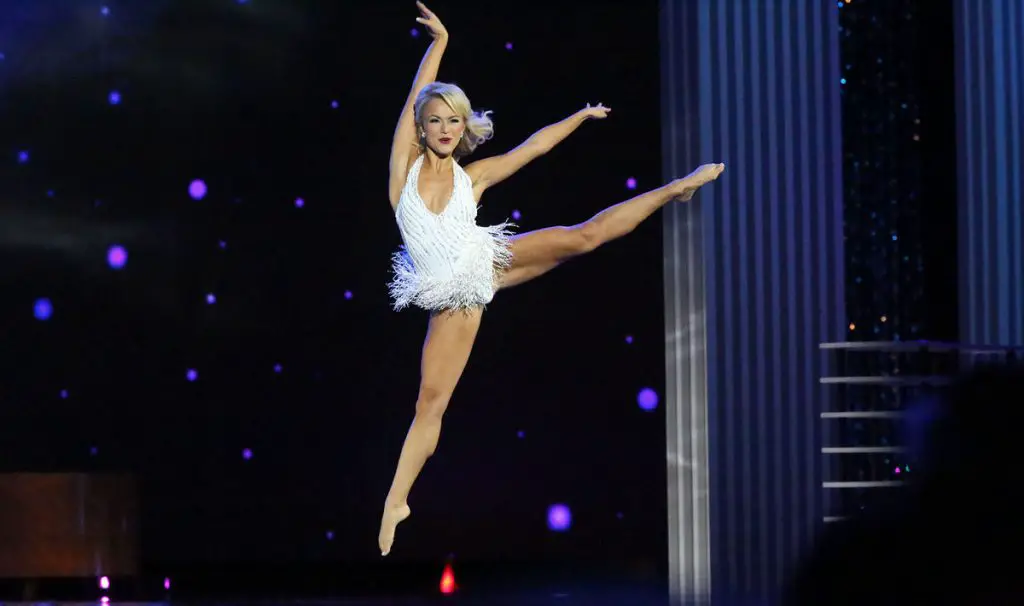 The competition continues with the talent segment, in which contestants perform a ninety-second act showcasing any kind of talent that can be presented on a stage. Dance routines, vocal numbers and instrumental performances are most commonly seen, but acts like hula-hooping, ventriloquism, monologue recitations and ballet-on-skis have appeared a time or two. Entertainment value, skill and enthusiasm while performing captivate audiences and judges alike; the woman who is able to showcase her ability with dynamism and elegance will receive a high talent score. The talent competition differentiates the Miss America pageant from any other; it's a feature unique to the organization that is emphasized with pride.
On-stage question is another characteristic segment in the Miss America Organization competitions; all contestants answer an on-stage question, whereas in other circuits, only finalists do. The questions can come from a variety of sources. Generally, judges compose the questions and contestants draw them from a bowl, other times the questions are written by contestants and randomly assigned. Contestants answer one or two questions and are evaluated on their communication skills and comfort under pressure. As a titleholder, frequent interviews are part of the job. On-stage question allows the audience to see a contestant's composure speaking in front of strangers where her words are being carefully analyzed.
Finally, the evening gown competition wraps up the on-stage events in the dreamiest, most lovely manner. Contestants model an evening gown they select for themselves that boasts their taste and makes them feel amazing. Judges look for overall sense of style, elegance and the woman who enraptures the audience not with her gown, but with her joy and the light she brings to the stage. Judges are able to picture a contestant as a queen during this competition phase; audiences can image her walking the stage with a crown and rose bouquet when she executes her evening gown competition with grace.
Regardless of whether or not a woman walks away from a scholarship pageant with crown, she is sure to leave with refined skills, a heightened sense of accomplishment, some wonderfully inspiring friends and likely a few scholarship dollars. The process required to prepare for a pageant is exhausting and gratifying at the same time. The woman who is lucky enough to wear the crown will be forever changed by the journey that led her to the title and by the experiences she'll have because of it.
To see what the current Miss America, Savvy Shields, is doing, follow her journey on Instagram at https://www.instagram.com/missamerica/  or visit http://missamerica.org to see the list of contestants who will compete for the title of Miss America 2018 in September.