As we are in the midst of the fall season, I personally have had a difficult time figuring out the specific trends this semester. Despite your geographic location, the weather has been oscillating from warm to cold, making it extremely difficult to take part in the cool-yet-not-winter coat weather that fall is typically made out to be. Although the weather may seem to have skipped the typical "fall" temperatures and conditions, it is still technically fall until December 2018.
Fall is known to be the trendiest time of the year, but the staples from years before tend to repeat themselves. For example, when you think of the typical outfit for this time of the year, you think of vests, blanket scarves, flannels and boots—all of which are fall classics and are always a fashionable choice.
In fashion, being trendy refers to one who is up to date with the current style each season. So, what exactly falls under the "trendy" category this autumn? The following trends are my take from Fashion Week and society's current twist on those trends portrayed. The best results come from mixing and matching trends in an outfit. Here's to a fashionable fall 2017.
1. Winter Florals
Say goodbye to those warm, summery florals and start stocking your closet with their dark "winter" counterparts. Floral garments have been a trend for some time, but this classic print turned sharp and daring. From Prada to Gucci and other high-end brands, the flowers flooded in, showing up on dresses, jackets, skirts and any other garment possible. Any flower print is the ideal decorative addition to typical garments and this season it brings edge.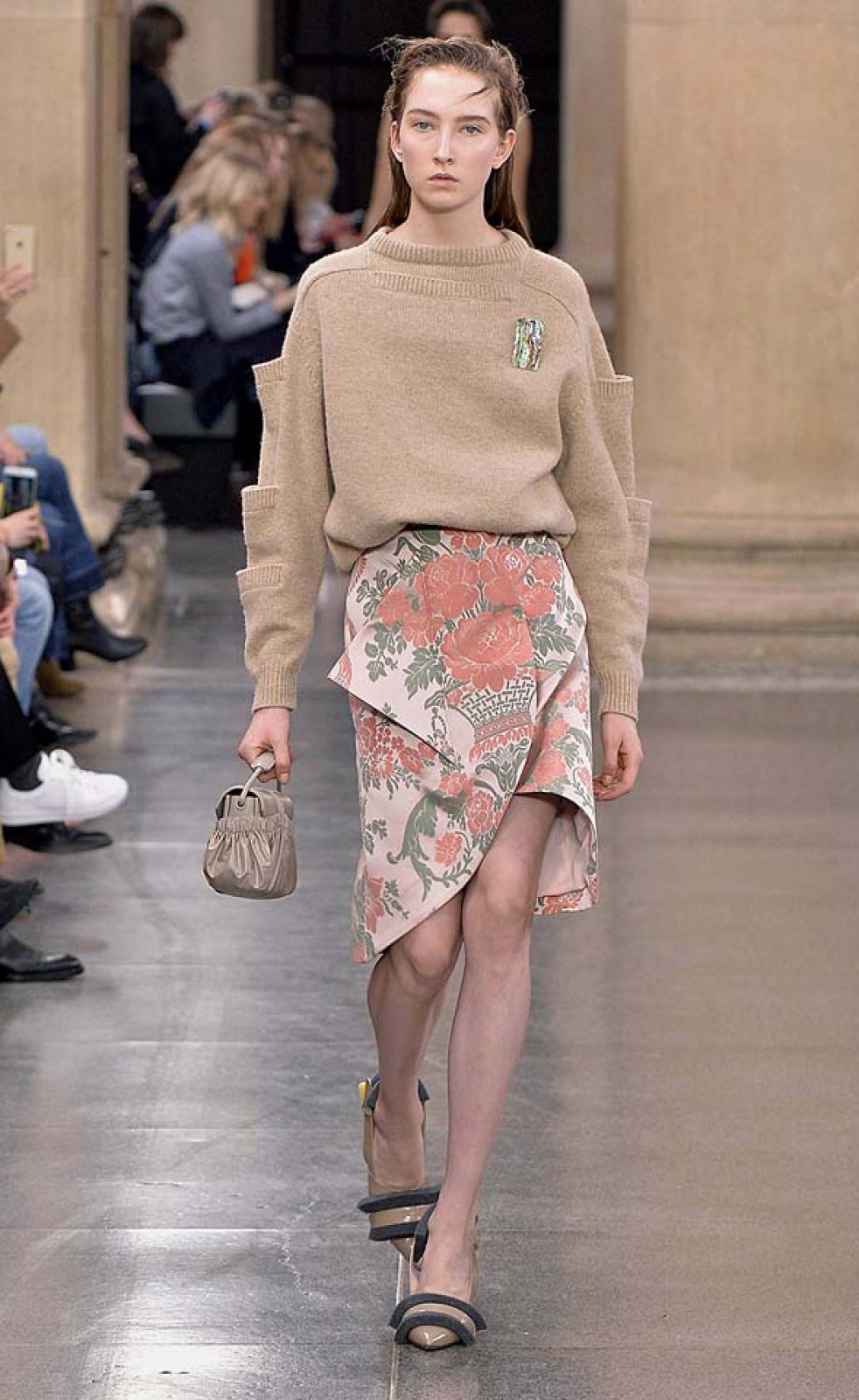 christopher-kane-fw17-rtw-fall-winter-2017-18-collection-2-floral-dress-sweater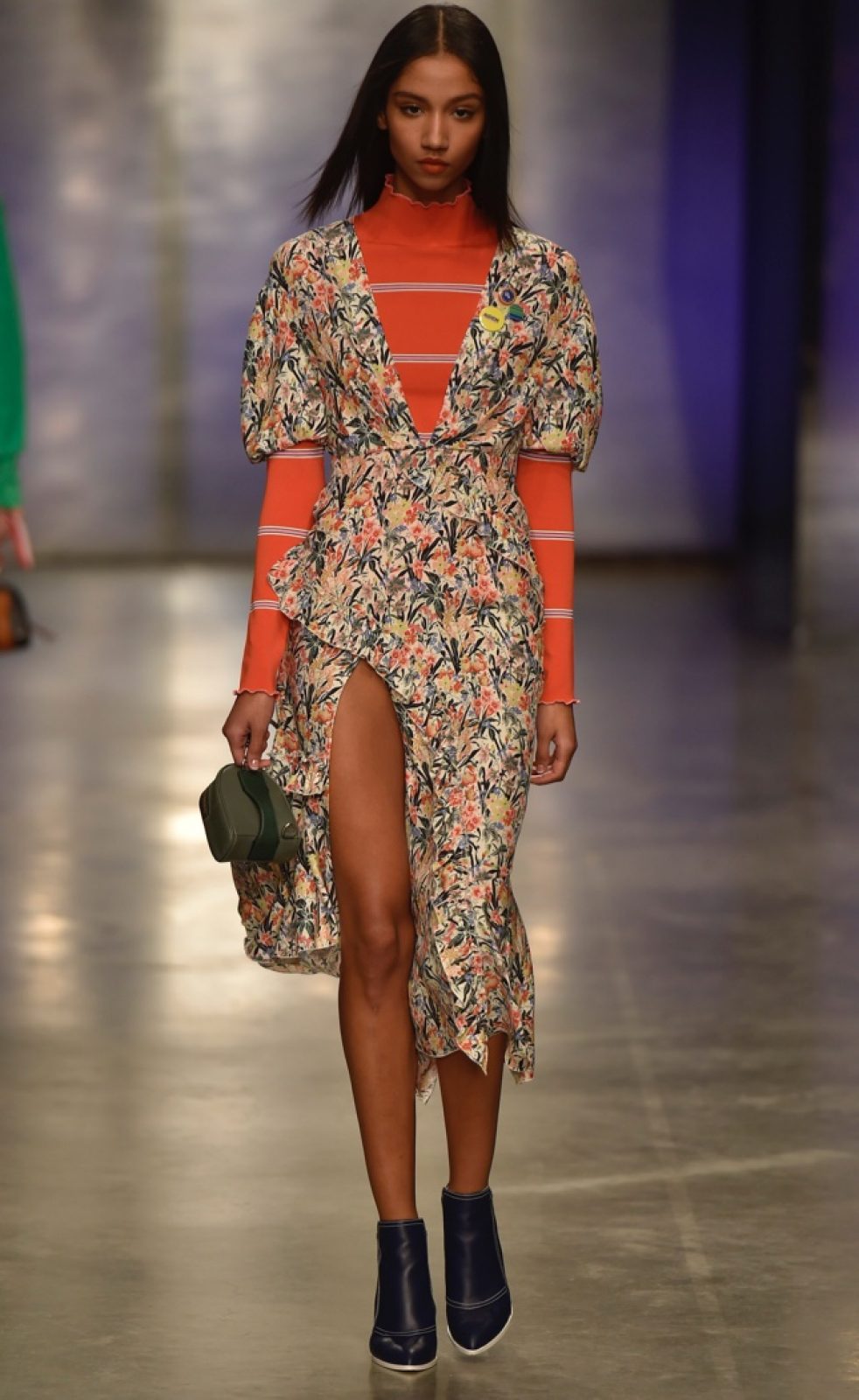 Topshop-Unique-Fall-Winter-2017-Runway14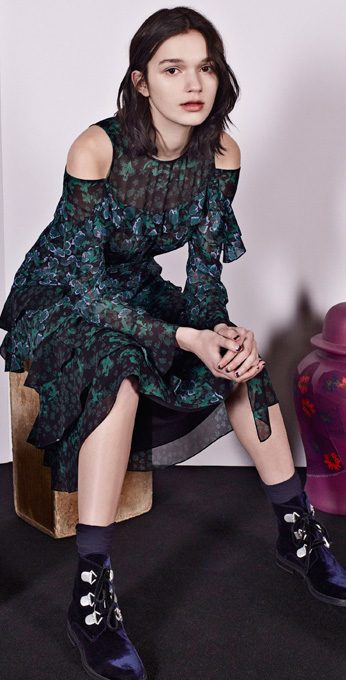 tanya-taylor-new-york-fashion-week-2017-2018-fall-winter-womens-lace-3d-floral-embroidery-ruffles-cutout-denim-jeans-observer-03x
2. Red
The color red has emerged and is making a striking statement towards the end of 2017. It's domination from Fashion Week made it obvious that Red is here and it's here to stay all season long. According to Elle, "bright, bold red is all you'll be wearing in fall as the fiery hue makes a comeback." From bright red to wine and burgundy, the red palette is the color of fall. Jump on the bandwagon because this trend is coming in red hot.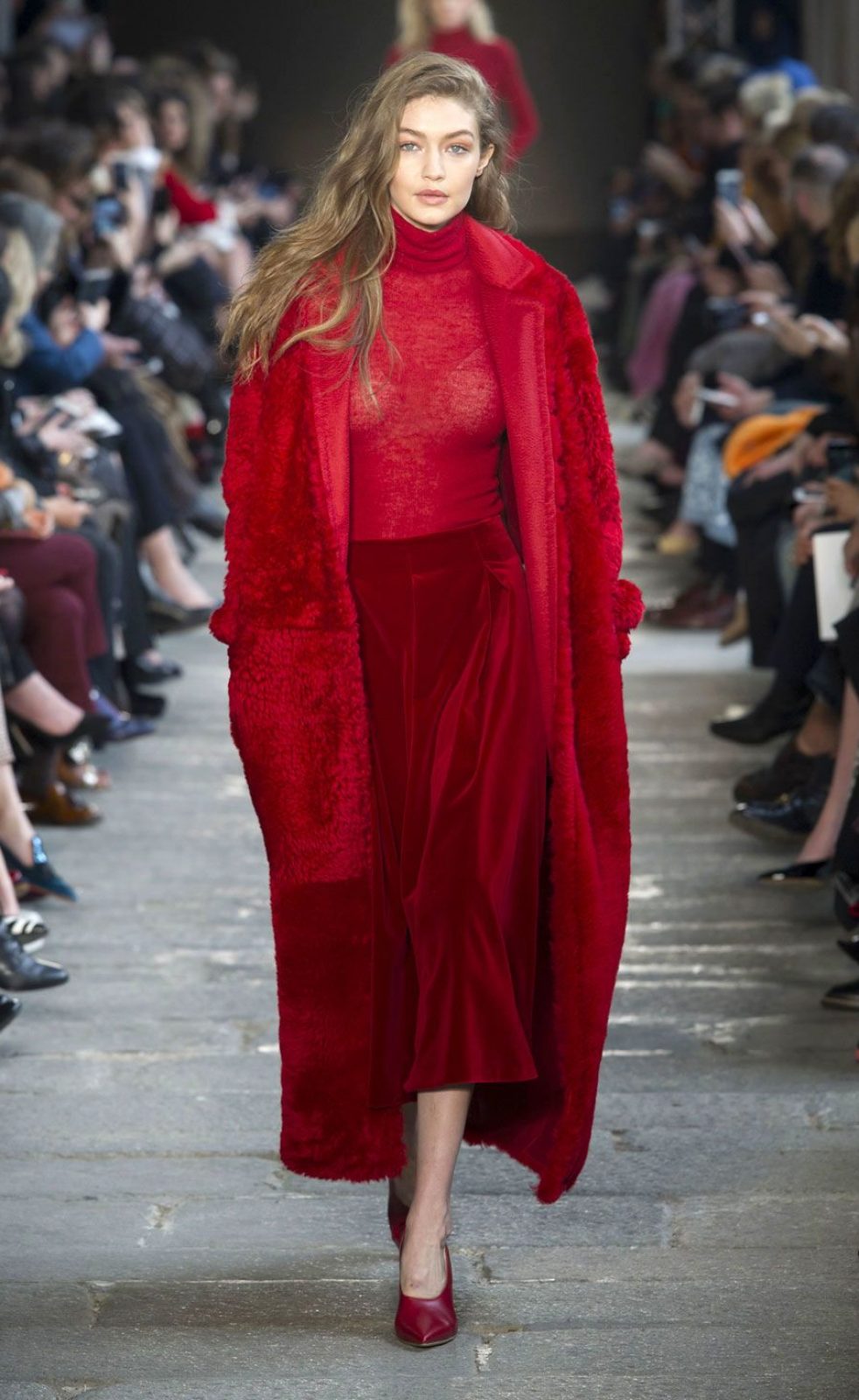 elle-mfw-fw17-collections-max-mara-02-imaxtree_1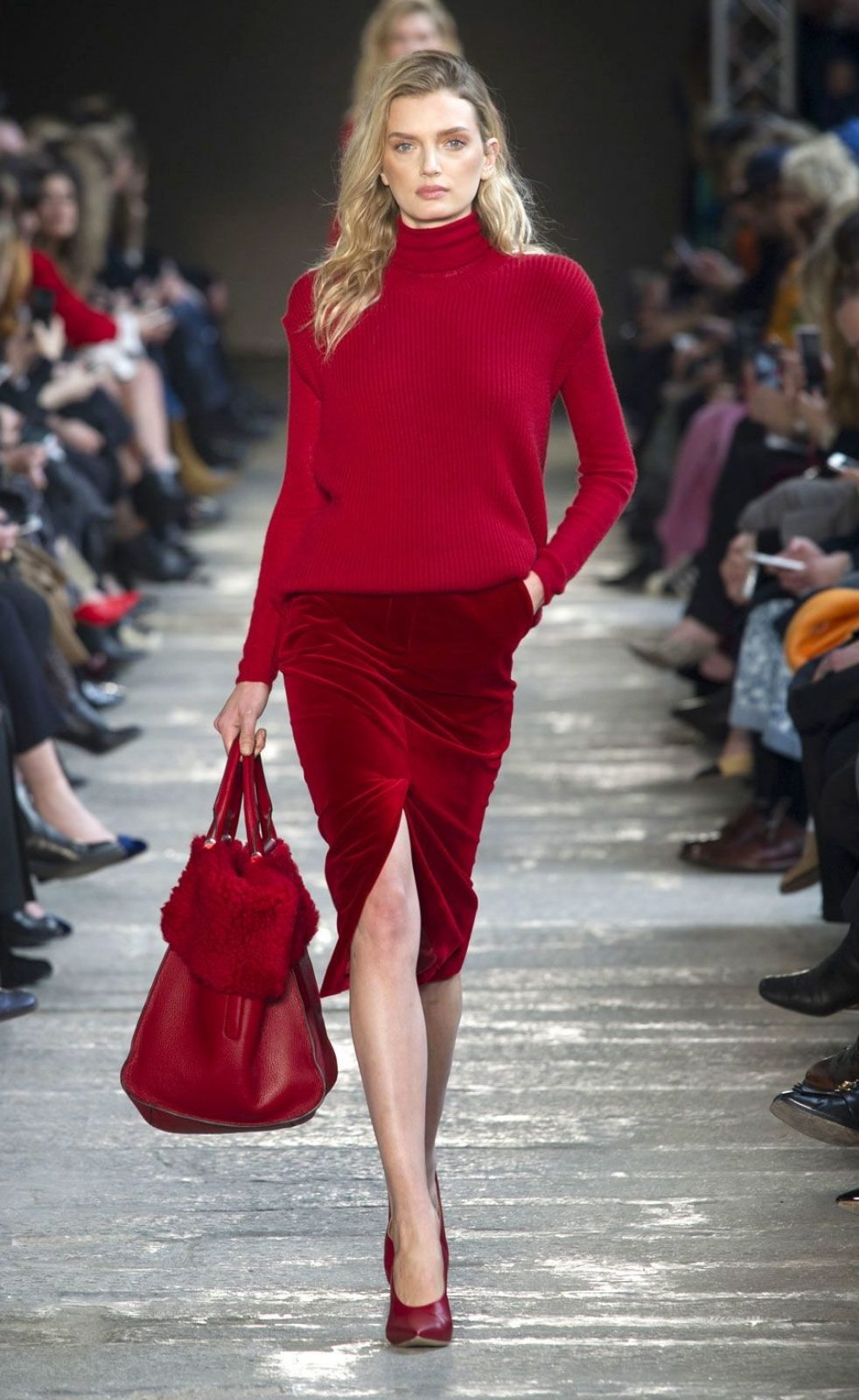 elle-mfw-fw17-collections-max-mara-03-imaxtree_1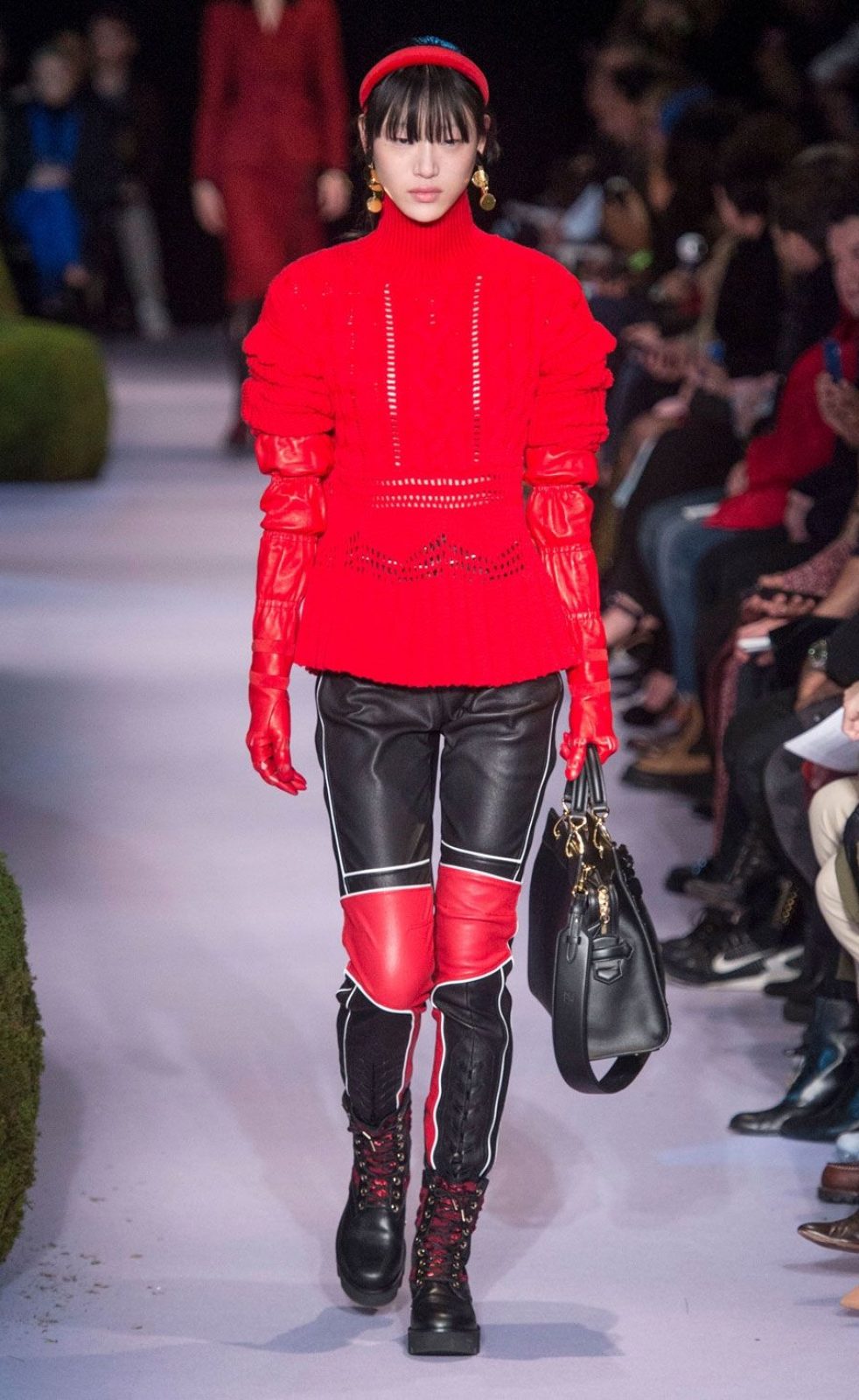 elle-nyfw-fw17-collections-altuzarra-13-imaxtree
3. Bell Sleeves, or "Tie Cuffs"
The bell sleeve, or so-called "tie cuffs," suddenly began to pop up in a wide range of garments, creating a uniquely wide sleeve in sweaters, top and dresses. Statement sleeves are flowing rapidly into all different garments. Big sleeves—whether they are bell, balloon, shaped, ruffled, tiered or flared—take an outfit from simple to sophisticated instantly. Cooler weather brings more layers and fabric, so the fashion scene is bringing the focus to the sleeves, and this trend is seamlessly making its way into every wardrobe.
4. Fur
Some may argue that fur has become a fall staple, but this season, the trend is big, valiant and vivid. Vests and coats covered in fur have become a dominant item and this year it comes in all different shapes and sizes. According to WWD, "when the temperatures drop sharply, nothing is better than a fur and for fall, designers dialed them up via big proportions and colorful hues." Whether it's fake or real, fashion loves fur, and this fall we are given a rainbow of it.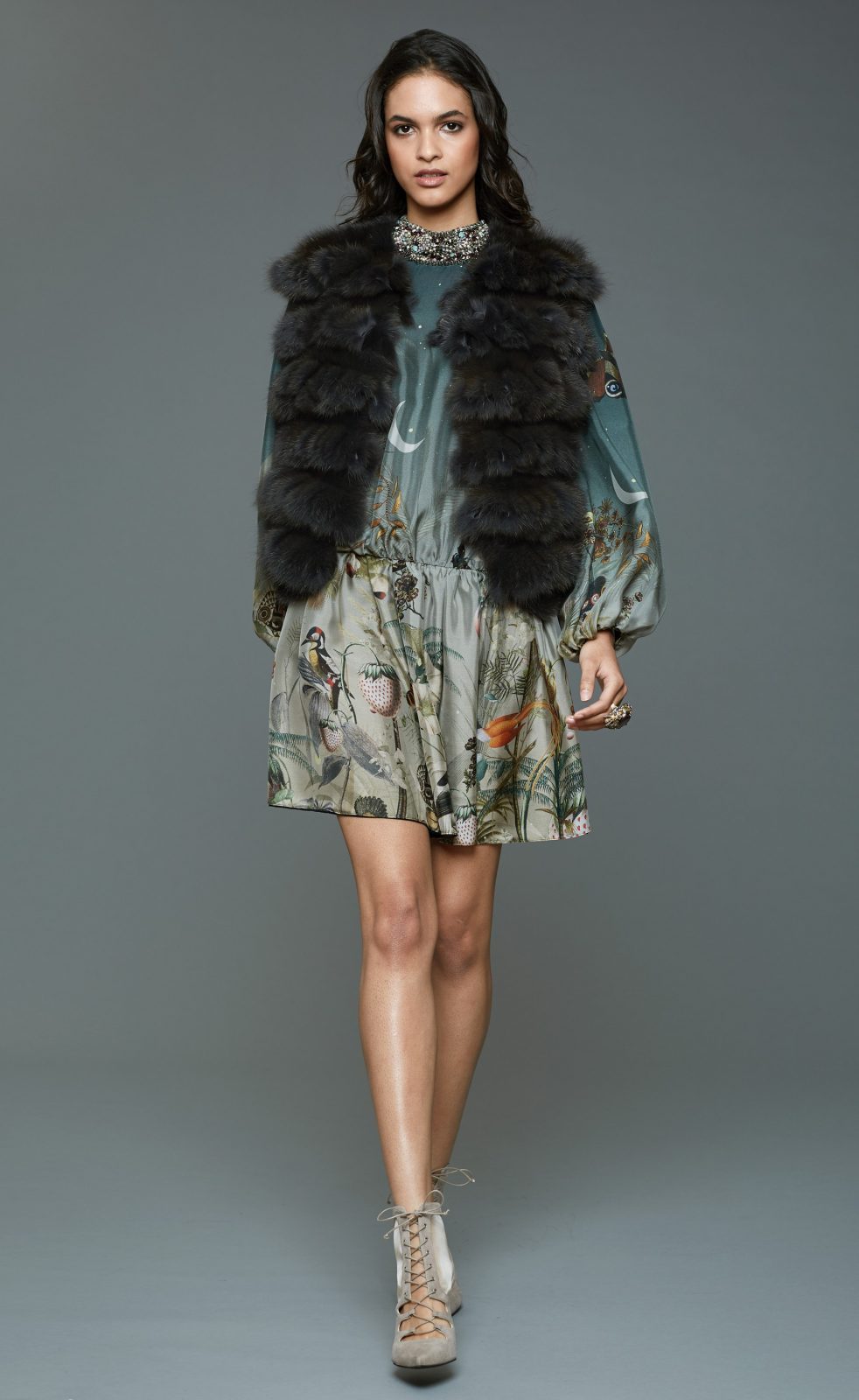 dennis-basso-pre-fall-2016-lookbook-01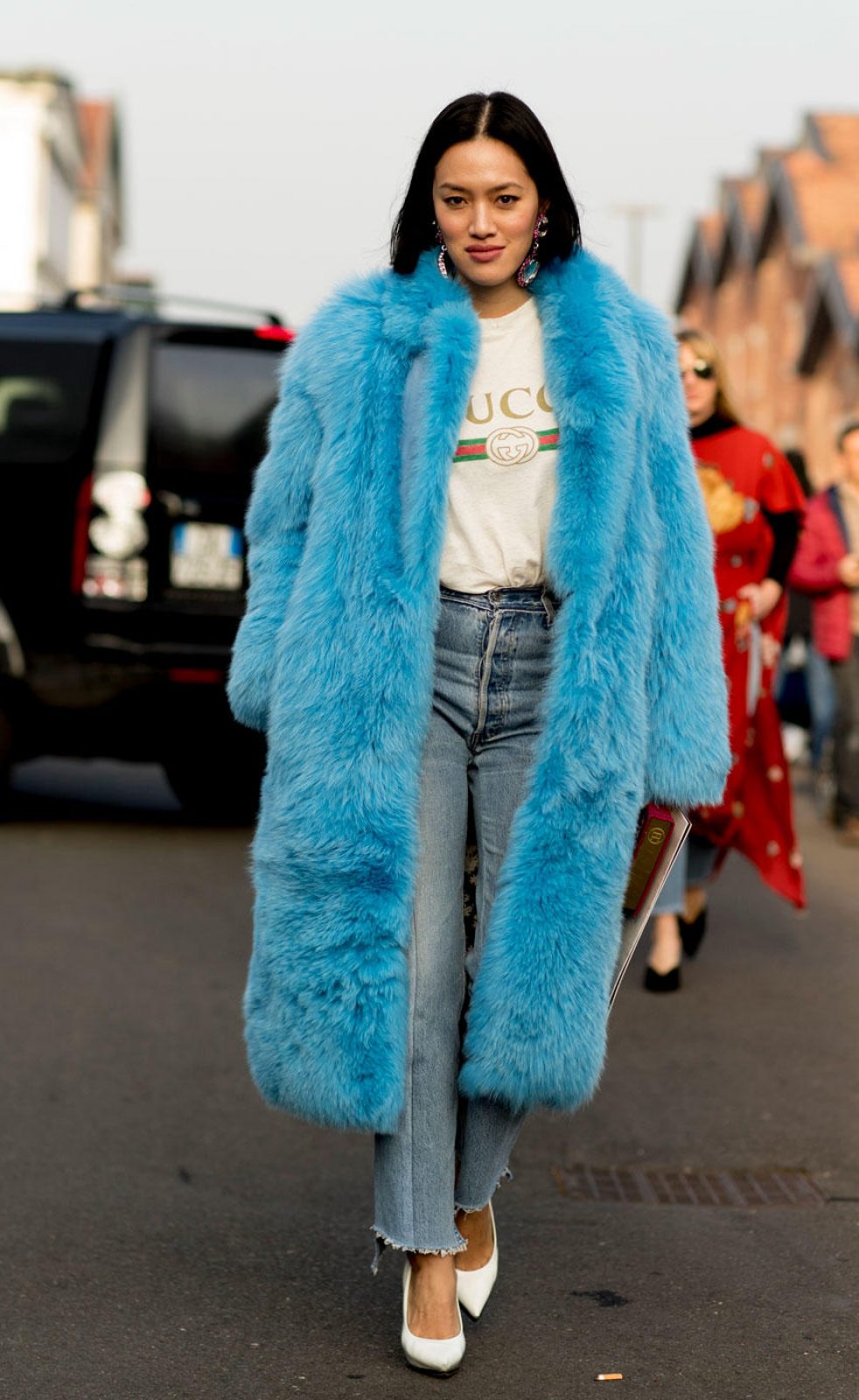 3504c5178b64ccd440d1a653d01946ea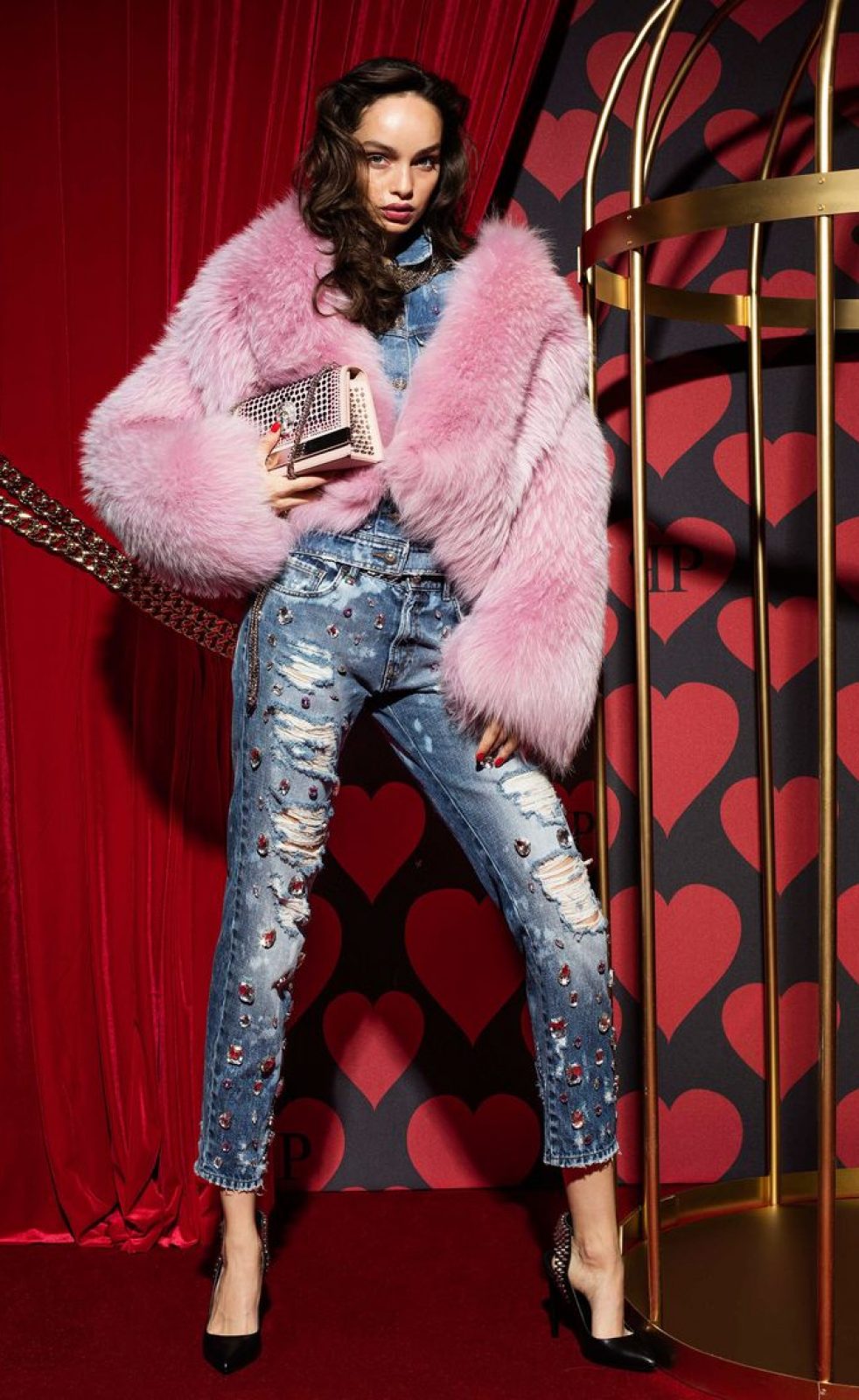 c74f61394db52086a8a344c17c2fb039–over-the-top-fur-fashion
5. Over-the-knee Boots
A return from last year, over-the-knee boots continue to reign supreme when it comes to popular shoes. These sexy, thigh-high boots show no signs of decelerating in popularity. Designers such as Oscar de la Renta, Balmain and Céline have embraced the "sky high" boot, and they have proved that this shoe can single handedly enhance your outfit to alluring and glamorous and make a fashionable statement. The thigh boots seem to dictate as the shoes of fall 2017—and they aren't planning on bowing down anytime soon.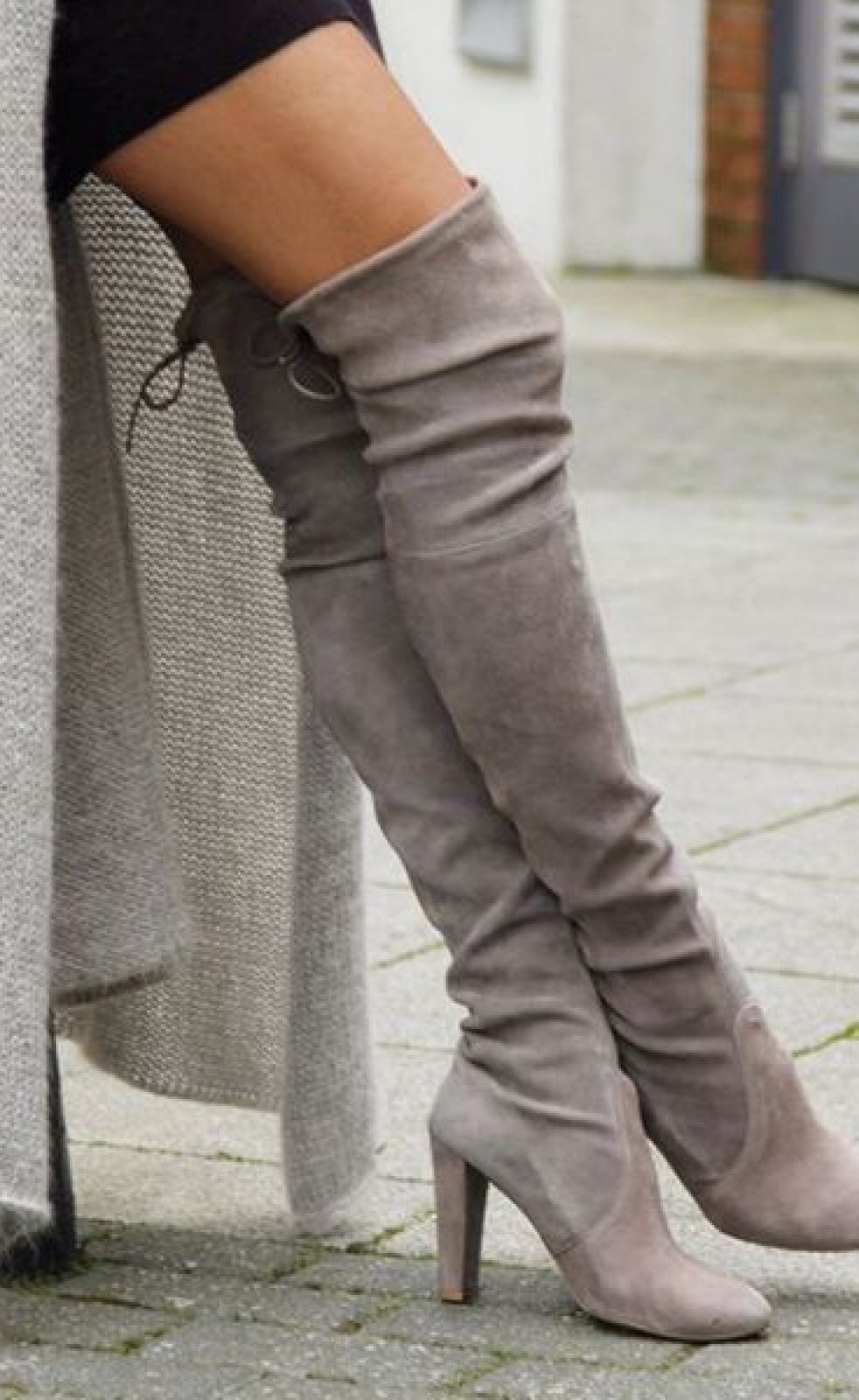 2a29d1ace6e1844b9f89e2c0054ccc25–moda-fashion-fall-fashion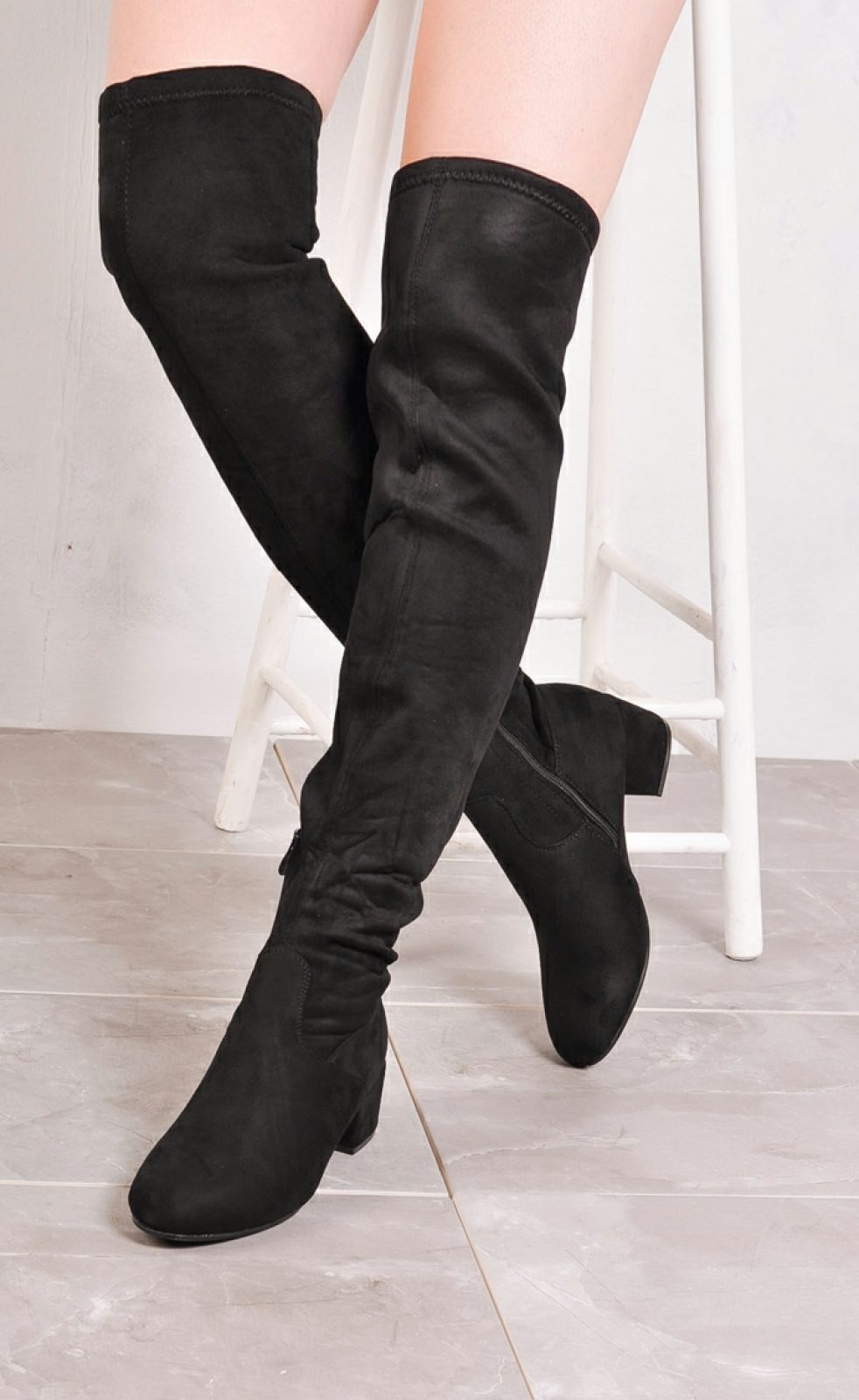 knee-high-mid-block-heel-boots-cindy-7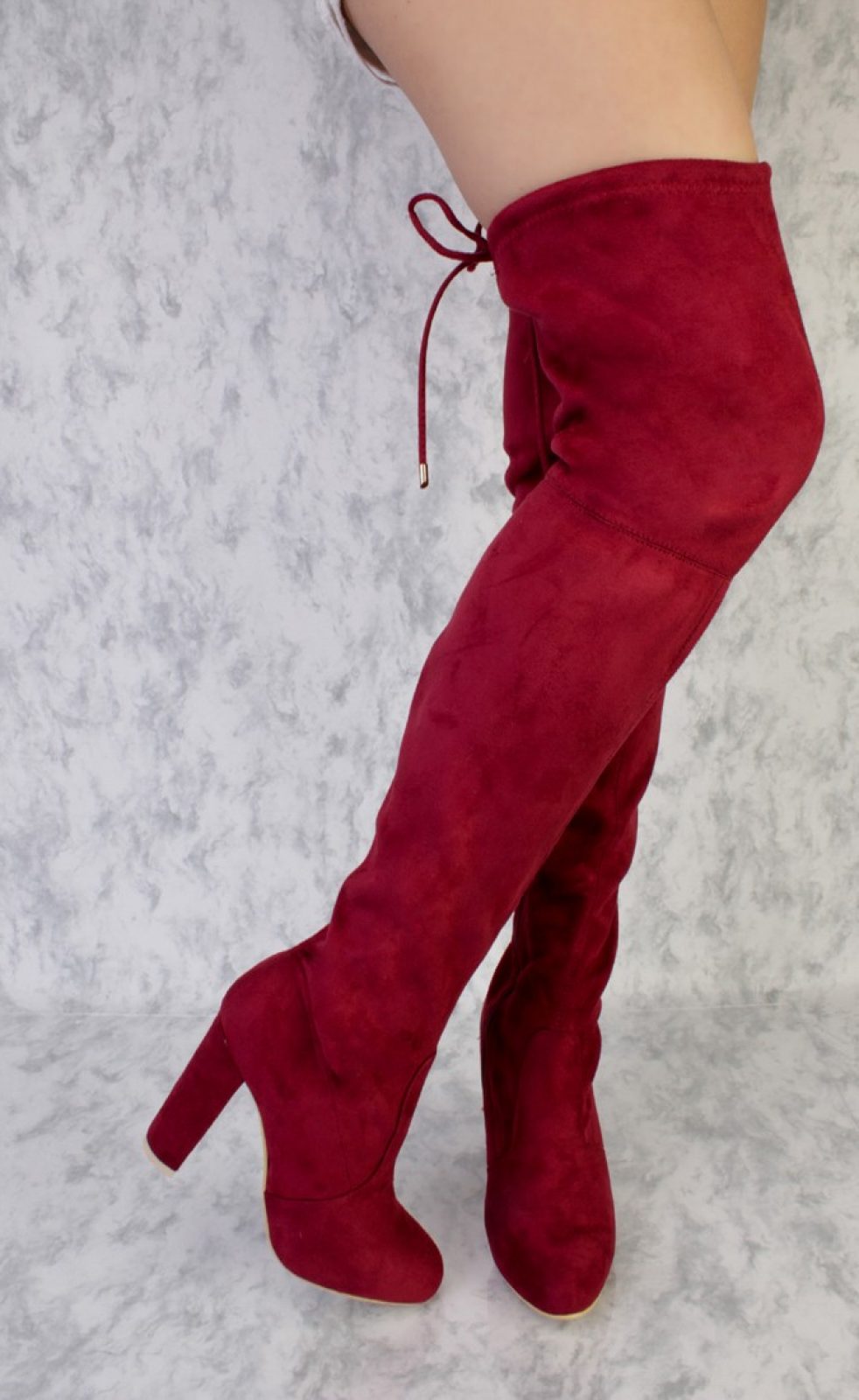 shoes-boots-ami-yukio-1aburgundy
6. Velvet
This trend carried over from last year has returned and the world of fashion is in love with it. Velvet began its popularity last fall and is making a comeback stronger than ever. Velvet in all different colors and patterns are showing up in a variety of garments from dresses to jackets and tops and even shoes. Colored velvet showed up luxurious as ever on the runway, and your wardrobe is next.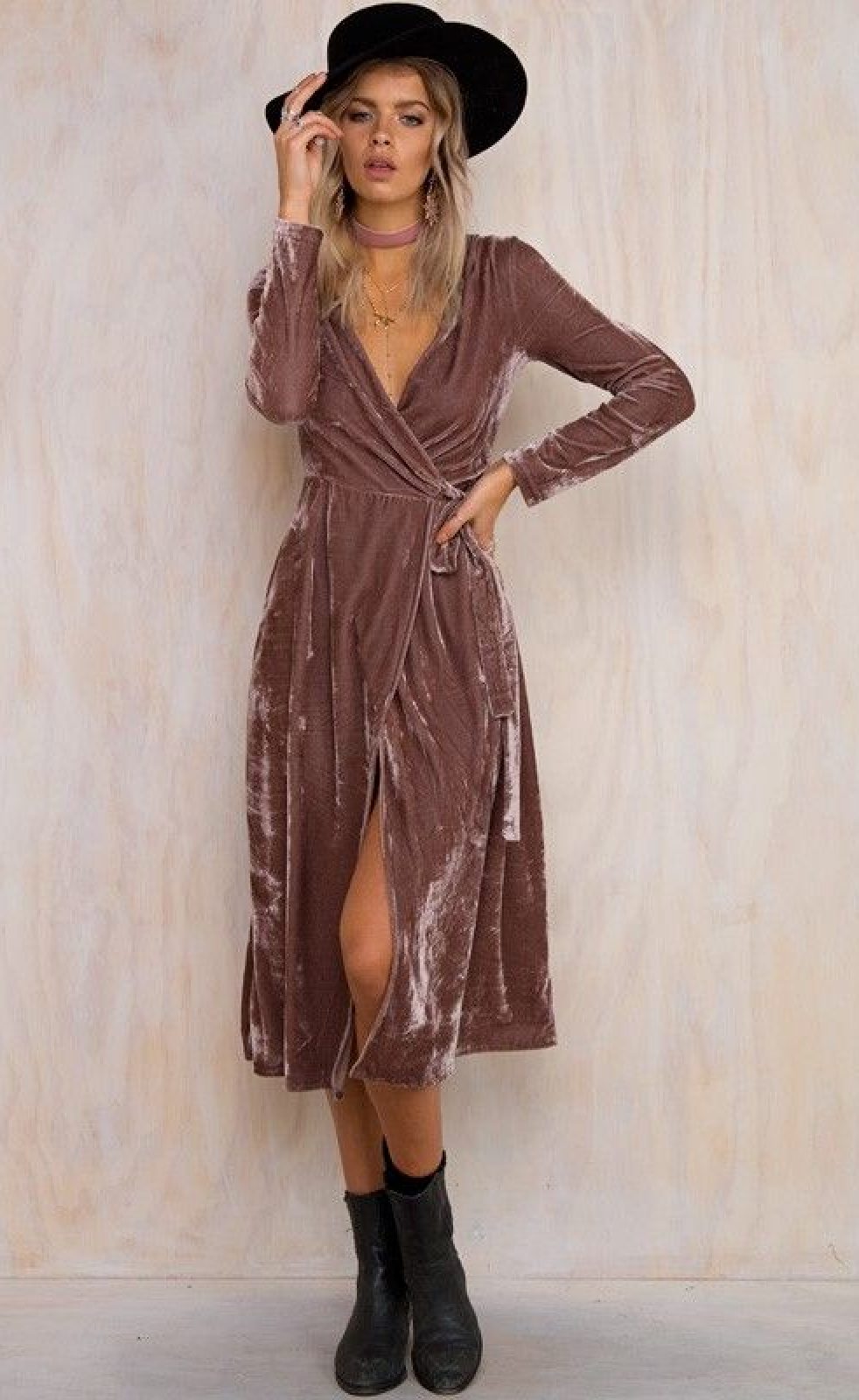 4349dfd84af7c0a3697058edec80c8cb–velvet-dresses-velvet-wrap-dress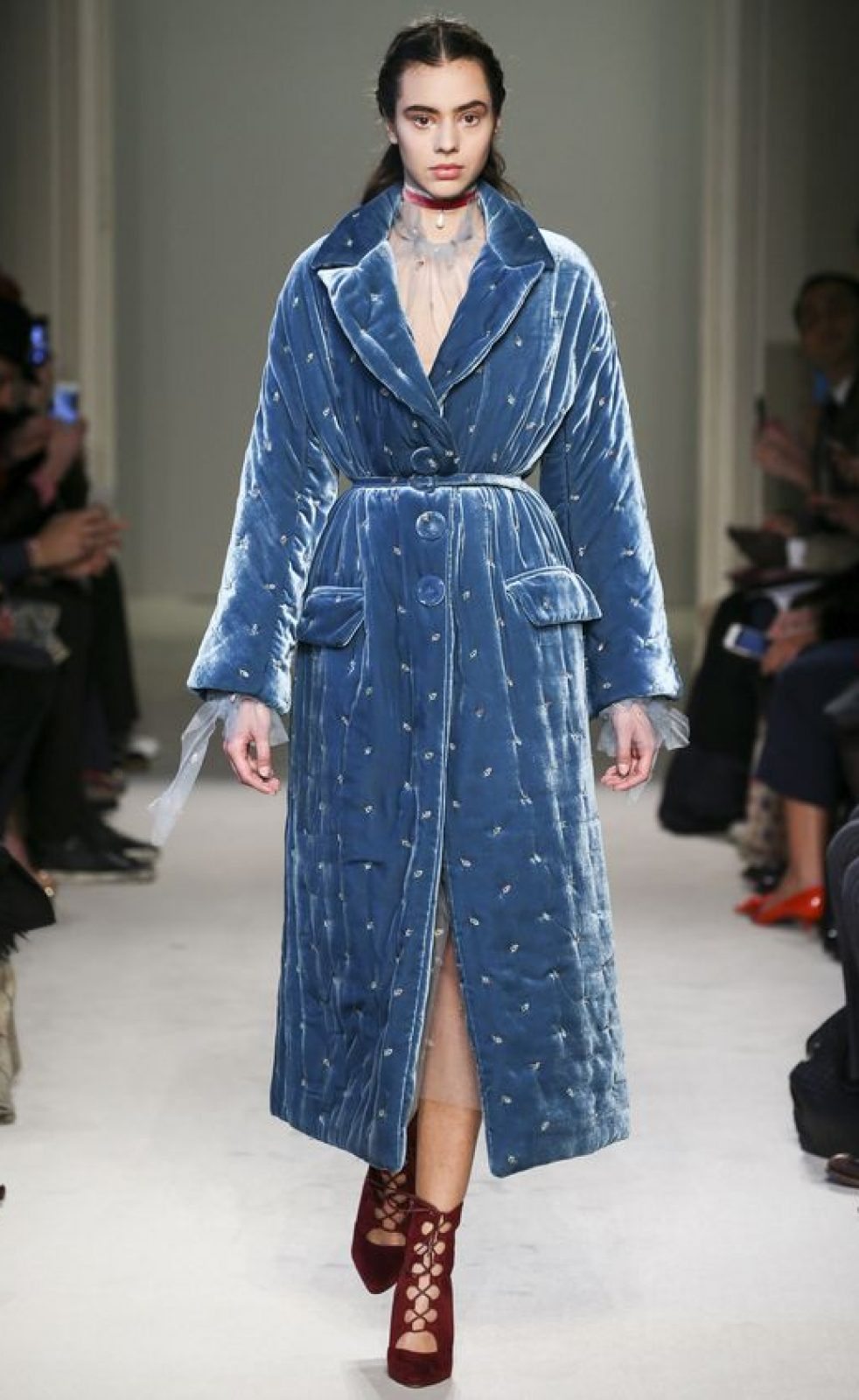 Luisa-Beccaria-Fall-Winter-2016-2017-fashion-trend-velvet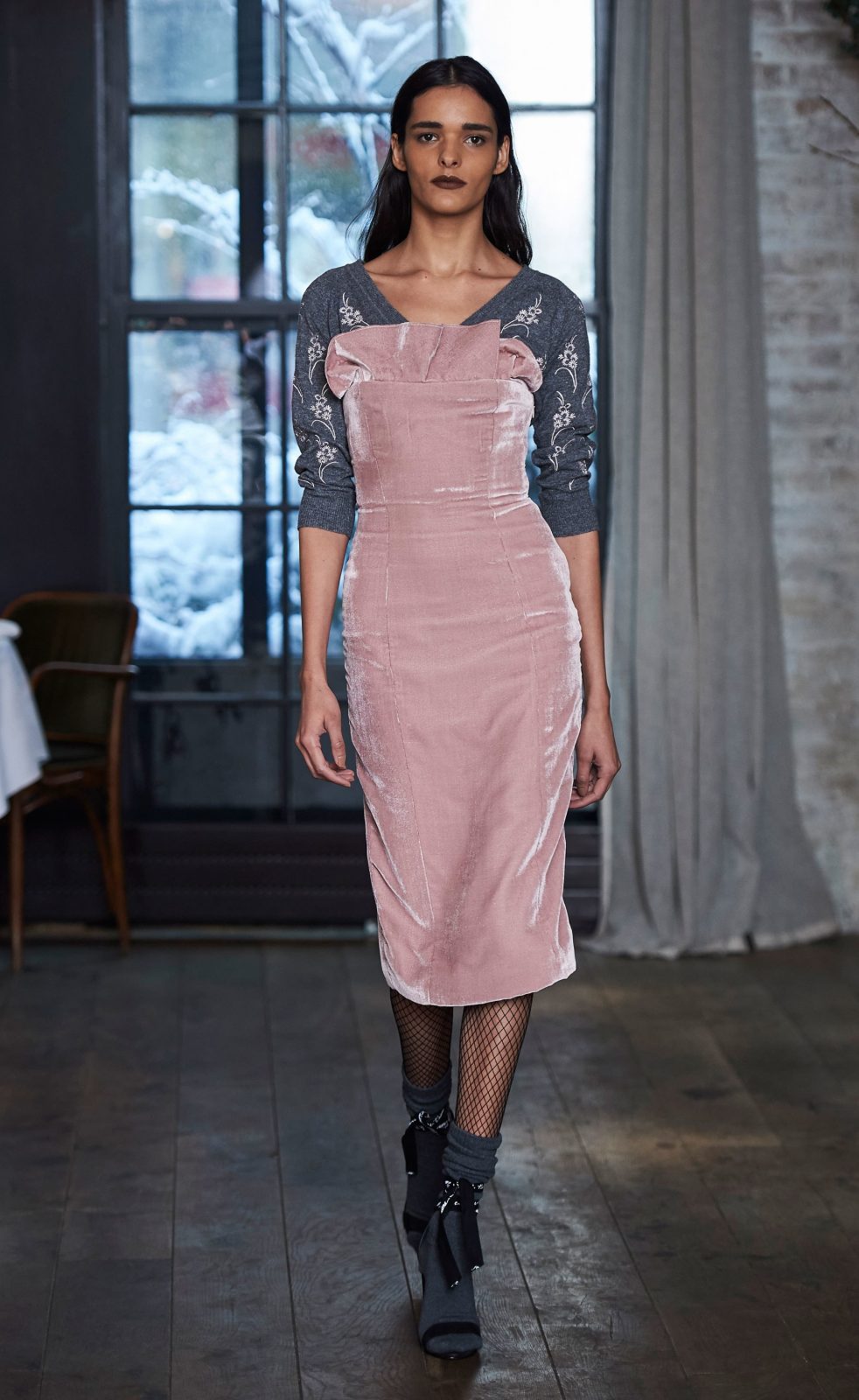 18-cinq-a-sept-fall-2017
7. Lace Trim
The "living in lingerie" theme was a significant trend during fashion week. The lace trim is found in tops, camisoles, bodysuits and dresses. The combination of silk, satin or sheer fabrics and lace creates a sexy, bold silhouette. The eyelash lace is perfect if you're feeling feminine and flirty. For the fall weather, the trend is typically worn layered with some sort of undershirt (typically long sleeve or turtleneck) underneath. According to Harper's Bazaar, "lingerie style is only getting better with new evolutions of the slip dress and cami. She's a lady in the streets, dressed in lace-accented pieces fit for the sheets."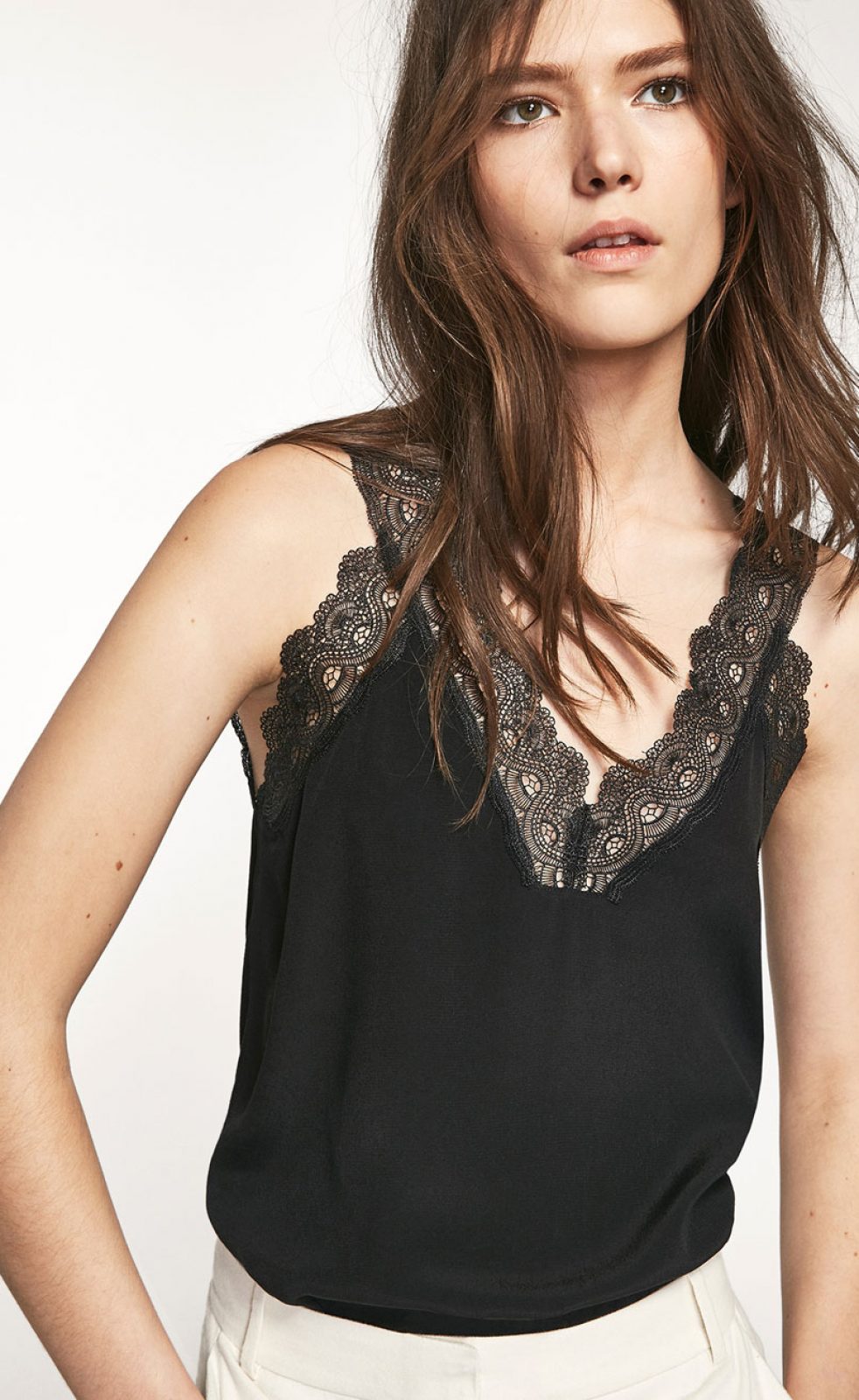 59f34585f9456dd9185e9851fc1818c0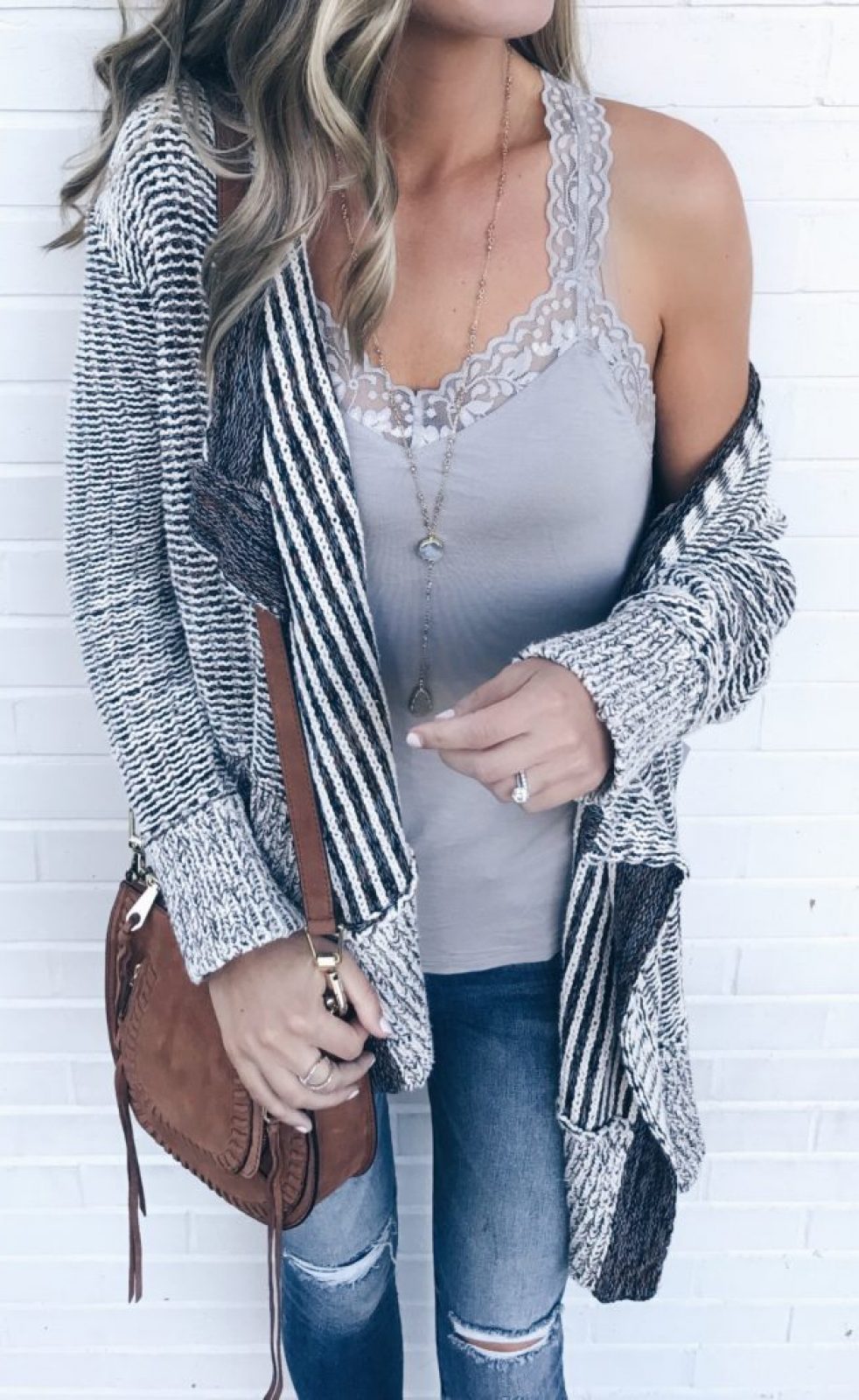 fall-transition-outfits-gray-lace-trim-camisole-with-shelf-bra-under-cotton-knit-drape-front-open-cardigan-on-pinterestingplans-1-683×1024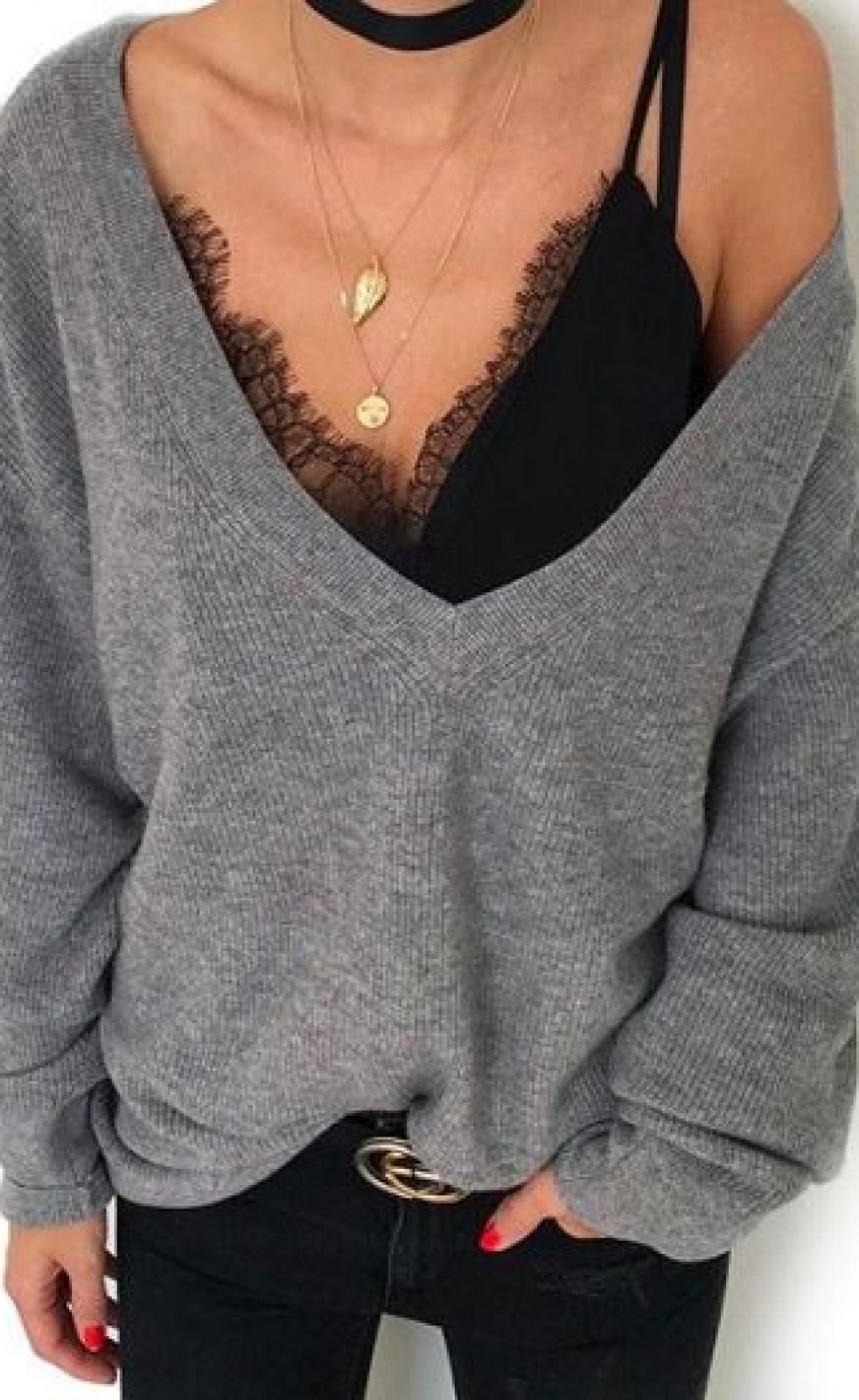 saksfifthavenue.com-via-pinterest