The current king of the hill of the video game industry is the battle royale genre, in which players are dropped into an arena, alone or in teams, and proceed to fight each other until only one remains.
The genre began with the game "H1Z1," before exploding in popularity with the success of "PlayerUnknown's Battlegrounds." Nearly a third of all PC players have now played some sort of battle royale game, and the genre continues to grow, with a host of new games in development and existing franchises like "Battlefield" and "Call of Duty" considering adding battle royale modes to upcoming installments.
Out of all the battle royale games on the market, "Fortnite" is the most popular by a wide margin. Originally conceived as a zombie survival game, "Fortnite" added a battle royale mode after the success of "PlayerUnknown's Battlegrounds."
It quickly eclipsed both its zombie survival predecessor and its battle royale inspiration, rising to the top of a crowded genre. The game has over 45 million total players, with a peak of 3.4 million online at one time, and it accounts for around 18 percent of all watch times on video services like YouTube and Twitch.
Part of its success stems from its innovation; whereas battle royale games before and since have gone more toward gritty realism, "Fortnite" is bright and vibrant, with a plethora of colorful skins, quirky mechanisms and building mechanics unique among other games of its type.
Another part of its success lies in community management; the developers of "Fortnite," Epic Games, are consistently responsive to the needs of the community, and have added a lot to the game either based on community request, or as bonuses intended to make the community happy.
Here are four of the ways Epic Games has kept the player base of "Fortnite" engaged.
1. Community Engagement
Especially when compared to many other big-name game studios, Epic Games has stayed  attuned to the needs and wants of its player base.
A recent example comes from the #boogiedown contest, which was held in preparation for the launch of a new wave of in-game cosmetics. In the contest, fans of the game, using Twitter, would post videos of themselves dancing and one of the dances would be chosen to be put into the game.
A dance posted by a boy going by the moniker of Orange Shirt Kid gained widespread popularity and community support, but ended up not being chosen as the winner.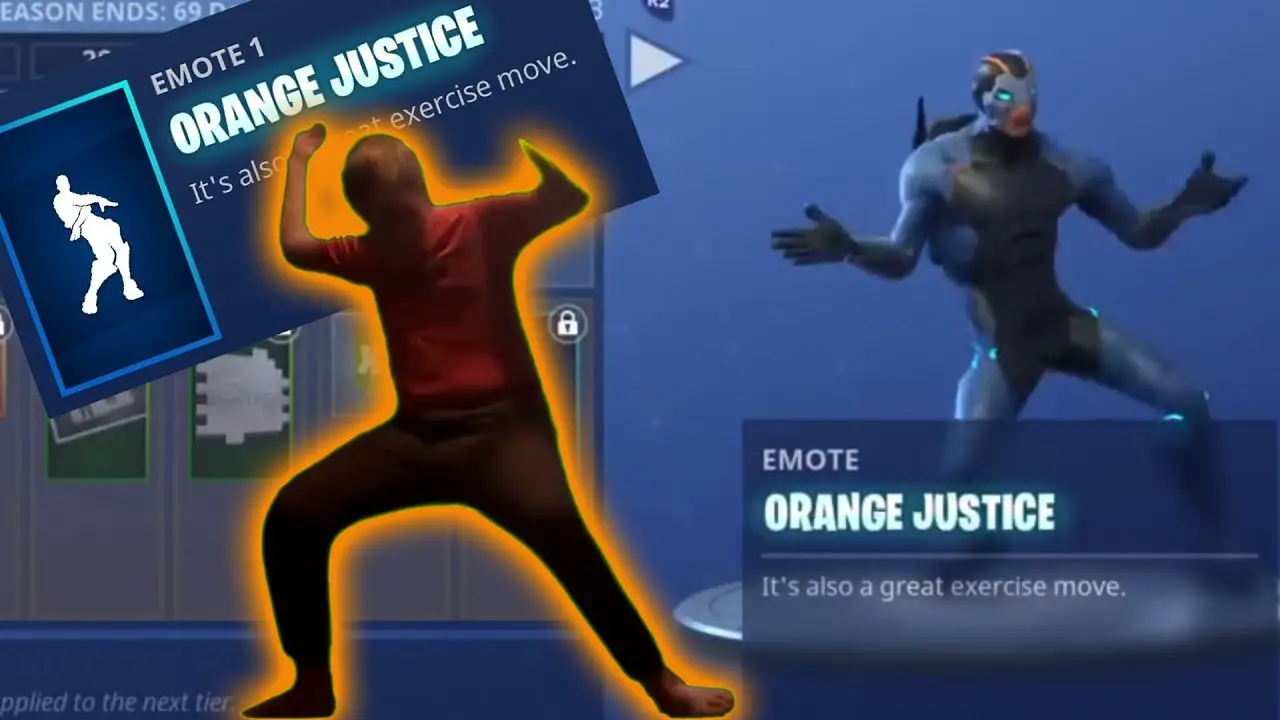 The community rallied around Orange Shirt Kid with tweets, video tributes and a petition to change the winner of the contest that gathered almost 15,000 signatures. Epic Games didn't directly respond to the petition or change the results of the contest.
In the Season 4 update, however, they included a separate dance called Orange Justice, which matched Orange Shirt Kid's dance almost exactly.
2. Season 4 Map Update
Like most online games, "Fortnite" has had periodic updates to the game's map, introducing new areas and keeping the game from getting stale.
In its recent update in Season 4,  Epic Games caught players' interest by making the update an in-game event, rather than an administrative process that happened entirely off screen.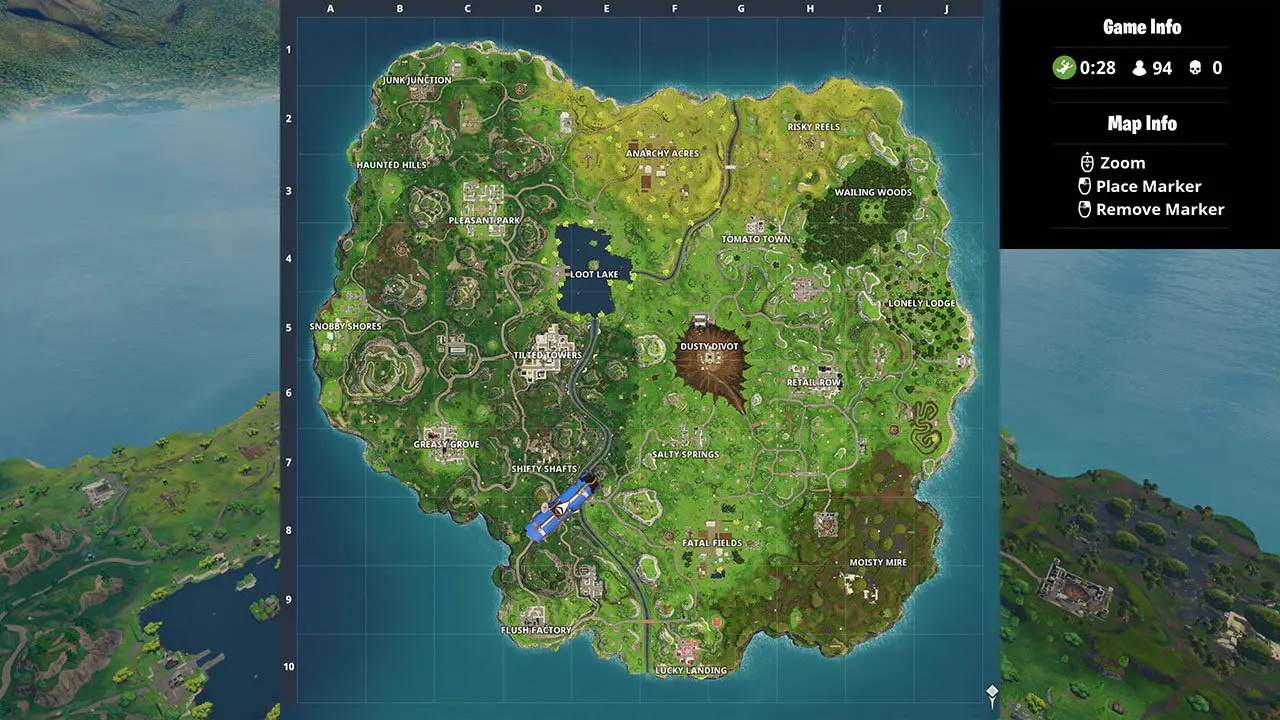 In the lead up to Season 4, several meteors appeared in the sky above the "Fortnite" map, accompanied by warning signs and emergency broadcasts. While several fell to the ground before the map change, leaving craters in their wake, the largest remained, causing a firestorm of speculation about where it would land.
It eventually landed near the center of the map, well away from the most theorized locations, bringing with it an entirely new structure for combat and exploration, as well as new items for characters to play around with.
3. Item Updates
Just as most online games have map updates, most also have regular item updates, adding new guns or pieces of equipment to provide variety for players.
"Fortnite" has also done this, but the range of new items they've introduced has exceeded the amount of most games. Over the past few weeks, "Fortnite" has released a huge variety of new in-game items.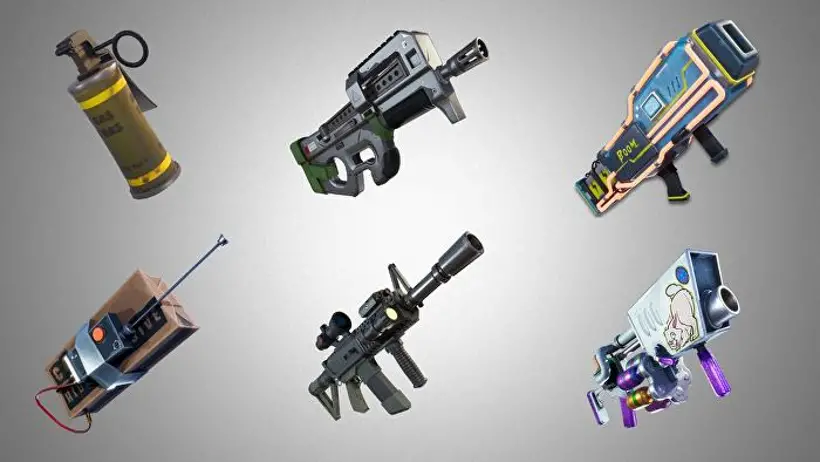 The game has introduced several new guns, such as the hunting rifle and the light machine gun, which function differently than any previous weapons seen in the game. It also introduced grenades, such as remote explosives (which can be stuck to a location and triggered remotely) and cling grenades (which are thrown and stick to whatever they hit before going off after a short delay), that offer new possibilities of play.
Using the unique building mechanics of "Fortnite," Epic Games has released items like the Port-a-Fort, which automatically creates a fortress when used. Added to the wide variety of traps, guns and supplies that existed in the game already, there's plenty to keep even veteran players excited.
4. Media Tie-Ins
In contrast with most shooters, and most battle royale games, the visual design of "Fortnite" emphasizes fun. Its bright, colorful and slightly cartoonish, with many different unlockable items to make things even more ridiculous.
Players can be everything from pink teddy bears to aliens to Easter rabbits, wielding equipment like flamingo pickaxes and Christmas sweater gliders.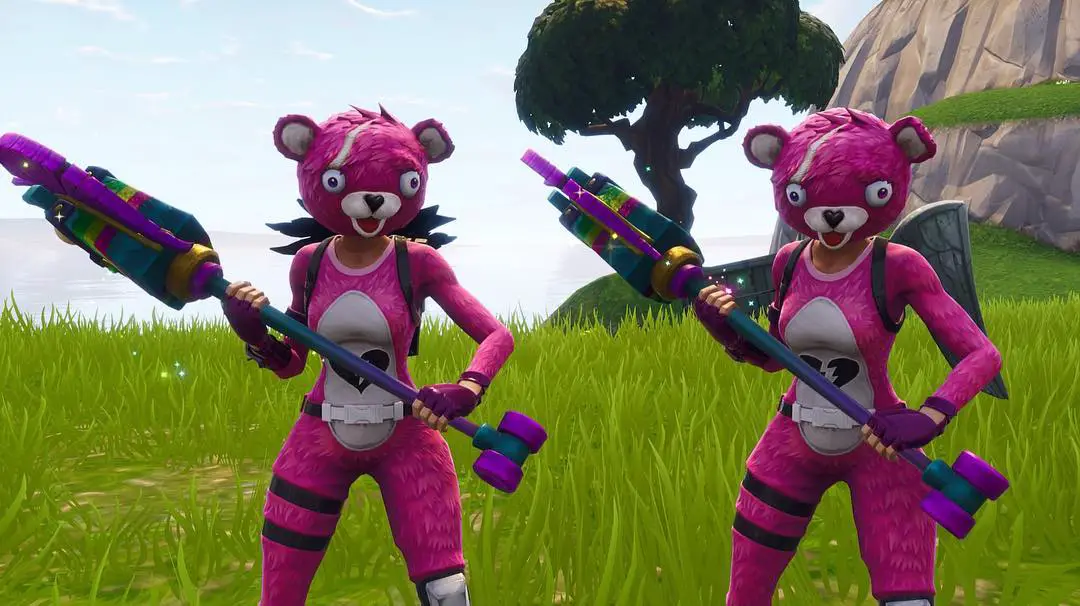 The creativeness of the game's visual design has allowed for multiple crossovers from other forms of media. The reward for players who reached Level 100 in Season 3 was a skin called 'the Reaper' that eerily resembled John Wick from the action movie franchise of the same name.
More recently, "Fortnite" crossed over with the Marvel Cinematic Universe and brought Thanos into the game as a playable character in a special, limited-time battle mode.