'Stranger Things' Has Happened in a Big Way
Get ready for '80s nostalgia.
By Michelle Criqui, James Madison University
---
A group of nerdy kids using their "Dungeons and Dragons" expertise and a young girl with telekinetic powers to find a portal to another dimension? In the fictional small town of Hawkins, Indiana, stranger things have happened.
The Netflix original series "Stranger Things" premiered all of its eight episodes on July 15th, laying out an incredibly suspenseful, science-fiction thriller saga inspired by classic films and novels of the 1980s.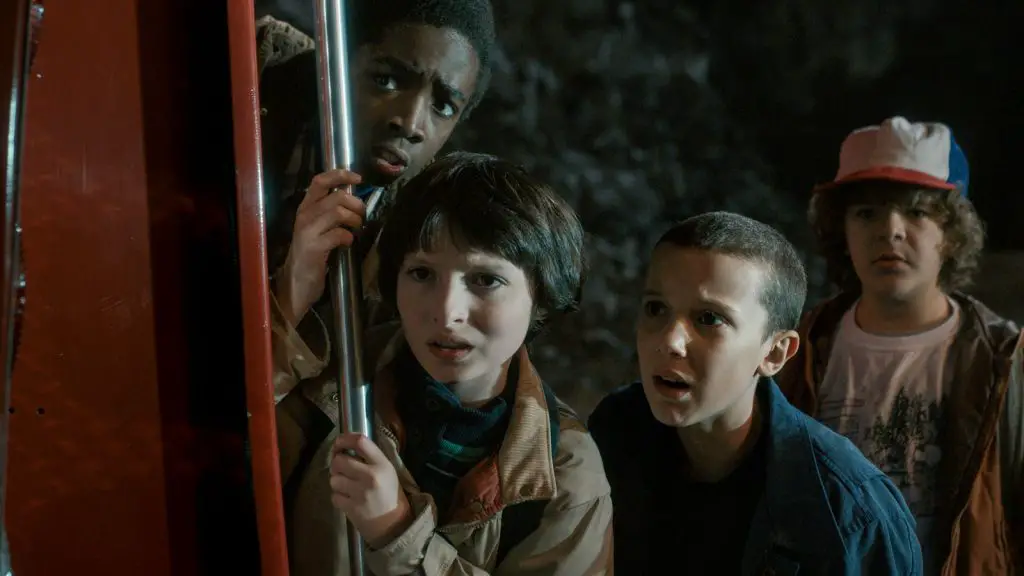 These influences included various works by Stephen King and Steven Spielberg, including "It" and "E.T.," and considering the show was created by twin brothers Matt and Ross Duffer, it's a wonder that list didn't also include "The Shining." The show, set in unsuspecting 1983 suburbia, follows the mysterious disappearance of young Will Byers (Noah Schnapp), and the different groups of people who are determined to find him. These include Will's dorky group of best friends: Mike (Finn Wolfhard), the unofficial leader, who takes in and hides a young runaway girl with strange telekinetic powers named Eleven (Millie Bobby Brown), Lucas (Caleb McLaughlin), the practical voice of reason among the chaos and Dustin (Gaten Matarazzo), the adorable comic relief who is missing a few front teeth due to a medical condition.
The show also follows Will's desperate mother, Joyce (Winona Ryder) and the town's police chief, Jim Hopper (David Harbour) in their search for Will and their realization that the conveniently placed U.S. Department of Energy laboratory on the edge of town is not as innocent as it supposedly once appeared.
Lastly, the show tracks Mike's older sister Nancy (Natalia Dyer), who links up with Will's older brother Jonathan (Charlie Heaton) after Nancy's best friend Barb (Shannon Purser)—who has actually developed a cult fandom online just for her character—disappears under even stranger circumstances than Will. And who could forget about Nancy's boyfriend Steve (Joe Keery), who, despite being first presented as the typical d-bag character, actually progresses into kind of a badass by the end of the first season.
Despite the intense supernatural and inter-dimensional goings-on throughout this series, it is the characters who take "Stranger Things" to a whole other level. This show could not have been pulled off without stellar acting, particularly from the cast of child actors who take on the show's leading roles.
Twelve-year-old Millie Bobby Brown's portrayal of Eleven is mind-blowing, and probably much more nuanced than anything we could've seen from an adult actress in the same role.
Pay close attention to her facial expressions in each scene, especially in the flashbacks. Since her character doesn't say much, it's the infinitesimal changes in her face that tell her story and make her all the more compelling to watch.
Also, Gaten Matarazzo's portrayal of Dustin was just what the show needed in terms of comic relief. Despite being bullied and given the nickname "Toothless" by some jerks at their middle school, Dustin prevails using his rather specific knowledge of compasses and Dungeons and Dragons quests, as well as by his wholehearted belief in the supernatural. Some of his best lines in the show include: "Man, these aren't real Nilla wafers," "Why are you keeping the curiosity door locked?" and the instant-classic: "I'm just going to go get some chocolate pudding. I'm telling ya, lunch lady Phyllis hoards that shit."
The group of friends are all members of their school's AV club, run by the walking encyclopedia Mr. Clarke (Randall P. Havens). It's hilarious how this small-town teacher serves as a convenient well of scientific wisdom to his group of geeky AV club kids, while being completely oblivious to what's actually going on. He doesn't take the time to piece everything together, like the random fire that got started in the AV room and the kids' questions about traveling to different dimensions—but I guess not everyone can be tuned-in to the fact that their town is being stalked by a terrifying demon-monster from a dark version of reality.
Regardless, Mr. Clarke is basically Google incarnate for these '80s kids, as they try to figure out how to save their friend from impending doom. While Mr. Clarke's knowledge does seem a bit too convenient at times—like somehow he knew exactly how to build a sensory-deprivation tank when called about it in the middle of the night?—I didn't actually mind it too much. It adds a humorous layer of dramatic irony to an otherwise incredibly intense, suspenseful show with few breaks for comedy.
Someone should definitely start the petition to have Mr. Clarke be made aware of the inter-dimensional situation next season, because while the kids seemed so much more able to quickly accept the fact that monsters and portals were real, can you imagine all the terrified nerding-out Mr. Clarke would do? Also, he's definitely the best tool they have at their disposal in a land before internet.
Also, I would be remiss to leave out the fantastic acting of Winona Ryder as Joyce Byers, which has received mass attention from the media since the show premiered.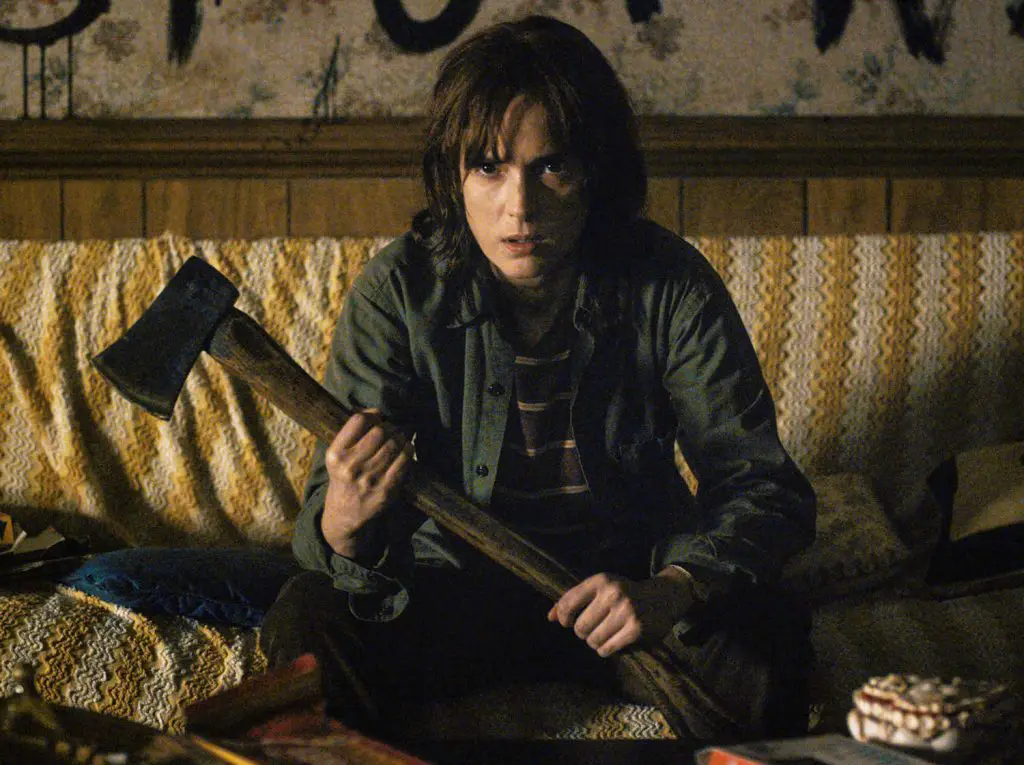 When I first saw Ryder in the motherly role at the start of the series, I figured her character would remain fixed in the one-dimensional "Mother Who Lost Child" trope, but boy, was I wrong. Ryder takes her character to a whole other dimension, so to speak, in the sheer level of her desperation to find Will. You can see it in her widened eyes, in the way her hands shake when she attempts to explain what she's seen, in the way she refuses to give in even after being told repeatedly that she's losing her mind.
It may seem bizarre as a viewer to buy that Joyce truly believed her lost son could communicate with her through strings of Christmas lights, but in actuality, those may be the most truthful scenes in the whole series. When you lose someone who means the entire world to you, you're willing to do and believe just about anything—and without that belief, nothing would have ever been accomplished and (spoiler alert!) Will might never have been found.
Going along with the "lost children" theme, Hawkins police chief Jim Hopper was another phenomenally-played character and extremely important piece of the "Stranger Things" puzzle, and was made so much more three-dimensional by the tragic death of his young daughter, Sarah. I don't think anyone could've done it better than David Harbour, whose slightly-gravelly voice, seemingly-permanent five-o'clock shadow and perfected attitude of exasperation all come together to create the quintessential small-town police officer for this show.
Adding in the element of loss to his character made his motivation to help Joyce find her son so much more captivating, underlining the fact that at that point in his life, he would be willing to do just about anything to ensure that another child was not arbitrarily lost to something beyond his control.
The dream team of Nancy and Jonathan taking on the monster was also just so on-point, and I loved every second of it. The chemistry between Natalia Dyer and Charlie Heaton was undeniable, with their keystone scene being them at the store, buying all these weapons and animal traps to try and take on the creature. The gradual redemption of Steve's character, however, made it pretty difficult for my shipper heart.
The three of them teaming up to take on the beast was by far my favorite moment in the series, because I guess I just completely expected Steve to continue being a douchebag and for Nancy to wind up with Jonathan by the end of the season. Steve's redemption was greatly appreciated though, making him seem a lot more layered and human (which this show has done so very well with its characters). Plus, it was so great to see him lose his shit at the sight of the monster and finally believe everything he had made fun of them for.
There are many extremely poignant connections within this show, such as the infectiously spreading portals throughout the town to the cancer that consumed Chief Hopper's daughter, and the ominously repeated lyrics of The Clash's hit, "Should I Stay or Should I Go" to Will being stuck in the Upside-Down. While the end of the eighth chapter left me with some burning questions, such as: "What the hell did Will Byers just cough up into the sink?!" and "Is everyone in this town just going to pretend like portals to a demonic other dimension weren't opened up?" they just made me more eager to watch the series' next installment, which will likely be filmed soon due to the rapid aging of the child actors, and will hopefully provide us with some answers.
Until then, you can always head back to Netflix and re-watch the eerie saga from the beginning. Be sure to live-tweet your experience like Stephen King did (no joke—that guy is on top of his science-fiction). Who knows—maybe you'll catch something you missed the first time around. As you know, stranger things have happened.