Desiigner, also known as LifeofDesiigner, is a 19-year-old hip hop and rap artist out of Brooklyn, New York. In 2016, life took a fantastic turn for the artist when Kanye West was informed of Desiigner's work. In an interview with Big Boy from Real 92.3 L.A., Kanye tells Big Boy and his listeners that producer Plain Pat was the person to bring him Desiigner's music. "Pure feeling, energy, artistry, melody, all that" said Kanye of Desiigner. "He's out the box."
The way Desiigner danced to the music and the overall spirit he brought to their first meeting (in a car) resonated with Kanye. In an interview with Funk Flex from HOT97, Desiigner expands on connecting with Kanye. "[Desiigner's manager] gets the call and says, 'You bout to go see somebody'" he said.
The young musician explained that he was going about a normal day, cooking up music, when his manager received a call from Kanye, asking to meet with Desiigner in LA. "Ye don't know that, but I crashed the car on the way to see him" said Desiigner. "When we got there, he was supposed to meet us in at the studio. We were on our way to the studio, then [Kanye] just said, 'I gotta go to London.'"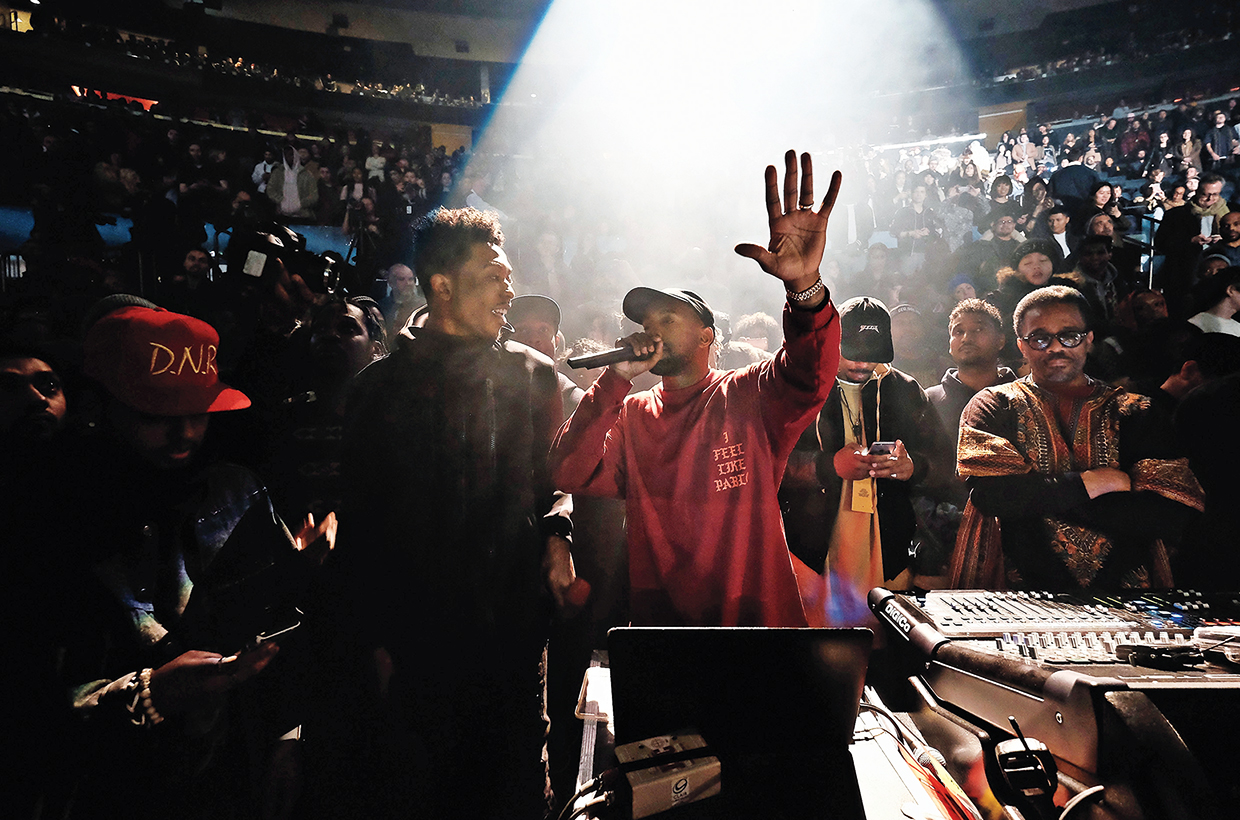 "We had to meet [Kanye] at the terminal. We had to meet him all the way at the airport. He switched the whole route on us [laughter]," said Desiigner. "We hopped in the car and [Kanye] said, 'You ready? I got something for you.'"
What Kanye had for Desiigner was the song "Pt. 2." Even at Desiigner's first meeting with him, Kanye already has a version of Desiigner' song "Panda" recorded. On the "Pt. 2" track, Kanye added in some extra production earlier on in the song, mostly choir vocals and beat claps that appear often on "The Life of Pablo." You could imagine Desiigner's surprise when presented with such information at once.
His story continues with him being present at Kanye's fashion in Madison Square Garden, where the announcement of his signing to GOOD Music was made publicly. Now, post-signing, Desiigner has released a project entitled "New English," as well as singles on his SoundCloud. The artist has also been hinting at an album release this year and is currently on tour. The tour began on April 2nd and is to last through May 16, spanning 25 cities in the U.S. and Canada. If you're looking to check out some of Desiigner's work, here are three of his songs that I highly recommend.
The first song is "Caliber," off his "New English" project. The production on this track is handled by NickFRSH, and you hear their tag early in the song, as well as some piano interludes that remind the listener of nighttime. The song remains without vocals for the first twenty-five seconds before Desiigner and the beat drop in. "I make a lot of new different money" says Desiigner in the opening bar.
Through the two verses, Desiigner raps about the street life of drug dealing, guns, locked-up friends, women, money and cars. The song's beats per minute (BPM) is one hundred forty, which suits the fast-paced flow and energy of Desiigner nicely. "Caliber, caliber, get somebody. Caliber, caliber, sick somebody. Caliber, caliber, rip somebody" says Desiigner in the song's hook. Desiigner's energy is a focal point of his music. It may take the listener a few attemps to grasp his lyrics, as his flow and pronunciation is speedy, but a quick tempo and his vocal presence will surely get any listener bouncing right away.
I enjoy this song for its quick and slightly hard production, and Desiigner blends into it very nicely. The artist's crooning on several endings of bars in his second verse is nothing out of the ordinary in singing terms, but it fits Desiigner well, adding melody.
Up next on the list is "Up," a newly released single by Desiigner, one of three singles he recently released together during his tour, during which he claims to be performing only new music. A major reason why I like this song is because it samples Three 6 Mafia's "Tear da Club Up."
"Tear da club up, nigga, tear da club up" opens the song as a bridge to the chorus, and returns as the song's outro. Props to producers Michael Foster and CashMoneyAP for including the sampling in the production. Once the amazement of Juicy J's appearance on the track fades, Desiigner comes in with a somber but triumphant chorus; "I been riding through the city/They tryna fuck my night up/A lot of shit that I hold down/It's time that I bring right up."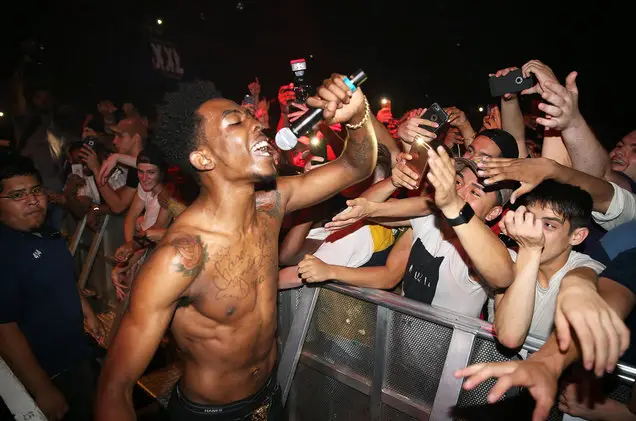 "Up" is a song about Desiigner speaking brashly and boldly announcing how he's making money as he is continuing his music career. This song is said to be 144 BPM, but, in comparison to "Caliber," Desiigner makes this track seem much slower and smoother. The final song I recommend by Desiigner is "Holy Ghost," the second of the newly three released singles. "You say you got it/You say you know me, how you get it, how you got it/You say you 'bout it/You say you know me, how I get it out the projects" says Desiigner, opening the chorus.
I enjoy the melody of the song, as it allows Desiigner to transition easily into the song's chorus after finishing a verse. The song is around 96 BPM and has a similar feel to "Up." In "Holy Ghost," Desiigner is reflecting on his past life in the projects, and possibly a conversation or reflection with someone about his dwellings during that time.
The Brooklyn-based rapper has come a long way since that first meeting in a car at an airport terminal with Kanye West, and Desiigner is still making waves with his new music and tour. Even though when he wrote his breakthrough song, "Panda," he embellished upon some aspects of the song, his increasing popularity is quickly leading him to "pockets swole" with money and fame.