It's always a good time to be black, but in the year of our lord, 2017, it's especially a great time to be part of black media.
With the dawn of Beyoncé's album (or rather experience) "Lemonade," everyone should have known that the next few years would be epic for black music. But no one could have anticipated the quality and success of black cinema, art and television that followed so soon after. There have been flare-ups over the years of black accomplishments, such as the stunning ratings of "Empire" and the Academy Award for best picture going to "12 Years a Slave" in 2013. On the other hand, these successes have been attributed as guilty whites throwing pity accolades out, akin to affirmative action.
What makes the sudden rise of black achievement so special is that each project is undeniably produced by black people for black people. There's no room for white guilt in "Lemonade," even when Beyoncé makes reference to slavery in the imagery of "Love Drought." Beyoncé's intentional use of black pioneers such as Serena Williams, Quvenzhané Wallis and the mothers of sons slain by police violence is unmistakably pro-black.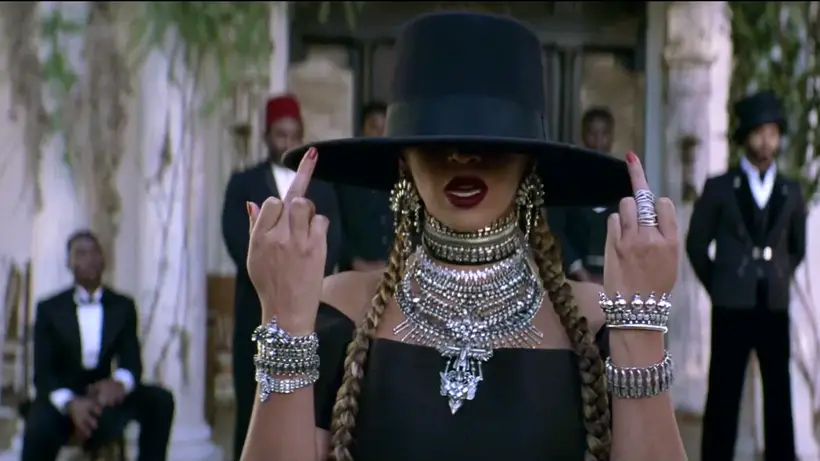 Beyoncé's husband Jay-Z is also pursuing black projects. Mostly notably, Jay-Z produced the new documentary series "Time: The Kalief Browder Story," which shines light on the injustices within the prison industrial complex, especially concerning young black men.
Ava DuVernay's Netflix original documentary "13th" goes more in-depth on the topic, framing the prison pipeline as modern-day slavery. DuVernay has also contributed to black success through 2014's Academy Award-winning movie "Selma."
And DuVernay's films aren't the only ones ripe for the academy's pickings. "Moonlight" won this year's Oscar for best picture, and "Hidden Figures" became this year's highest grossing Oscar nominee with $119.4 million. "Fences" supporting actress Viola Davis, who invented acting and the color red, walked away with an Oscar as well. Most surprising of all, Jordan Peele's directorial debut "Get Out" earned the elusive 100 percent on Rotten Tomatoes and massive numbers at the box office.
If anyone said even two years ago that a film depicting love between two black men and a movie critiquing white liberalism through the lens of horror would both be critically acclaimed successes in the same year, they'd be institutionalized. Because not only is the simple fact that so many black projects are finally receiving the recognition they deserve, but the subject matter of these films are unapologetically black.
But it's not just movies.
Netflix's "Luke Cage" was summer 2016's must see television show, outranking its predecessor "Daredevil." Then there's "Black-ish," which keeps receiving critical acclaim. Meanwhile, Neil deGrasse Tyson covers the science scene with his television show "Cosmos: A Spacetime Odyssey," along with his informative tweets. Chance the Rapper, Bruno Mars, The Weeknd, and Drake keep killing it in the music scene as well, amongst too many black talents to name.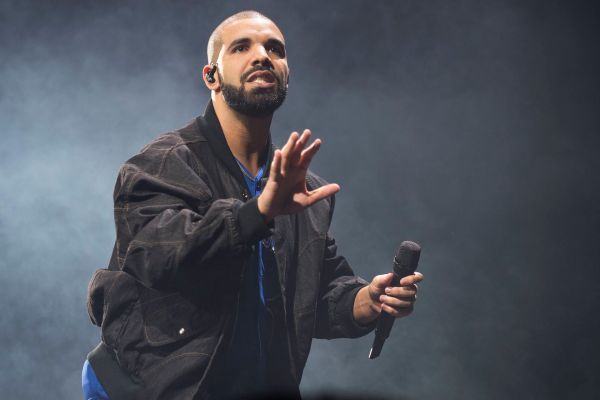 Outside the mainstream, black people are also making waves on the internet. The majority of "slang" that comes out of white mouths come from black people on the internet like Kayla Newman, a.k.a. Peaches Monroee, who was the first to use the term "on fleek"—though she saw none of the revenue from all the hats and t-shirts that featured her word. Everyone also knows that the best viners (RIP Vine) are black kids such as Jerry Purpdrank who had 9.3 million followers and KingBach who surpassed homophobic and racist demon Nash Grier with 16.2 million followers.
With all this black excellence floating about, the current run of success can only be described as the New Black Renaissance—not unlike the Harlem Renaissance in the 1920s. The mark of the Harlem Renaissance began when African American actors started featuring in plays that rejected black stereotypes, and this developed into more and more opportunities for black expression, especially in the arts.
The renaissance died when the Great Depression hit, but underneath the surface, black excellence was still thriving, though black artists were never given the credit they deserved. Between then and now, black people invented jazz, rock and roll, R&B, punk and rap music.
Black cinema would, for the most part, struggle to catch onto the mainstream, but not for lack of quality. Everyone knows "The Color Purple" was robbed at the Oscars, but, along with "Coming to America" and "Boyz n the Hood," it remains a cult-classic. And every black biopic is an instant triumph. Black TV also had a spectacular run in the 90s, especially with "Living Single"—which without, "Friends" would have never existed (or so says Queen Latifah).
Yet every accomplishment made by an African America between the Harlem Renaissance and the New Black Renaissance has been erased or under-appreciated. So, what makes now so different? What creates the grounds for a renaissance?
It's hard to image that with the current political climate there would be a catalyst to create such change, but it's because of the anti-black system that African Americans could thrive. After watching Trayvon Martin's corpse paraded on television sets and seeing his murderer acquitted of all charges, Black Lives Matter (BLM) rose from the ashes of our systematically dismantled hopes and dreams to say enough is enough. What began as a simple hashtag quickly turned into a movement with no leaders and the goal of doing just as the name suggests—to make black lives matter.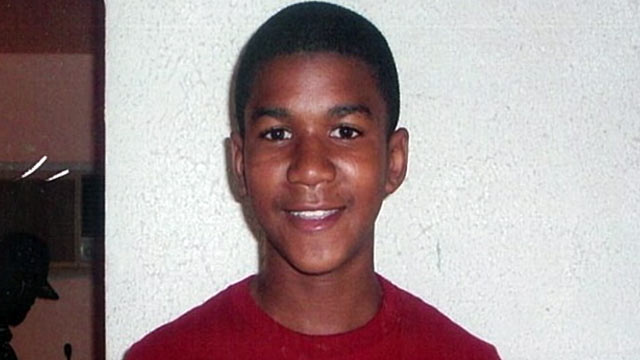 From there the "whitelash" has been strong. The number of black people dying at the hands of police violence and mass incarceration rates grows by the day. Voter I.D. laws work to suppress African American votes, and the majority of whites in the U.S. elected a man who campaigned on the promise of deporting brown people that he generalized as rapists and "bad hombres."
But the pushback from Black Lives Matter has been greater, since the organization is creating a system of change not just at a political level. BLM has told black people to stop hating themselves by saying that their life is substantial. Inspired by BLM, a number of hashtags and movements have been created targeting black self-worth. There's been #BlackExcellence, #BlackGirlMagic, and Blackout Day, a Tumblr-started celebration promoting black people to post and reblog other black selfies.
Through these movements, black media has made black people not only learned to love themselves, they learned to love each other. BLM created a space for the community to get together, demand more for themselves and celebrate and uplift one another. This space also endorsed supporting each other financially, as well. From there, black media and black-owned businesses have been gaining more and more success.
Beyoncé's career shows this evolution from shallow (though spectacular) songs like "Irreplaceable" to "Formation," celebrating black womanhood. The music video also features images showing a squad car being submerged under the Katrina flood waters; a shout-out to police violence and the lack of protection and order devoted to black survivors post-Katrina. The lyrics "I like my negro nose with Jackson Five nostrils" also would probably have never flied ten years ago. But, thanks to BLM and now Beyoncé, black people everywhere can learn to love their wide noses and dark skin.
And it's through self-love and love for one's community that the demand for fair recognition arises. #OscarsSoWhite was the exact manifestation of this, and the next year "Moonlight" won the Academy Award for best picture, showing that not only is the movement still flourishing from the Trayvon Martin case in 2012, but it is also succeeding, despite attempts to paint BLM participants as terrorists.
The black community today is stronger than it has ever been, and it's going to stay that way with black media showing that black lives don't just matter, but they thrive. The New Black Renaissance is just starting, so grab your lemonade and settle in.