History in the Making
In addition to being the program's first African-American lead, Rachel is also the show's oldest Bachelorette.
By Alison McCarthy, University of New Haven
---
It's the show that no one wants to admit they watch, but secretly can't wait until Monday night to have their weekly fix.
It's a totally bizarre concept, but, for whatever reason, you just can't help but to get hooked on all the drama and romance. That's right, I'm talking about "The Bachelorette," which is currently airing its thirteenth season on ABC. But, this season is different. The beautiful attorney Rachel Lindsay is the first African-American bachelorette, and she is also the oldest, at age thirty-two.
Lindsay was a contestant on the most recent season of "The Bachelor" starring Nick Viall, who sent her home when it came down to choosing between the final two women. After she confessed her love to him, he broke her heart and sent her packing, despite his comments about how amazing she was and how he was falling for her too.
Now it's Lindsay's turn to find the man of her dreams on this refreshing season of "The Bachelorette." Typically, the trend on "The Bachelorette" is that the men are older, and on "The Bachelor," the women are younger, which feeds the stereotype that men like younger women and women like older men. Joelle "JoJo" Fletcher, last season's "Bachelorette" star, was twenty-five years old at the time, and not even one of the men vying for her love were younger than her. But, Lindsay is changing that setup with a more diverse group of suitors, whose ages range from twenty-six to thirty-five. Surprisingly, all but two of the men are either her age or actually younger than her, which is something totally new for the show.
It only took a total of thirty-three seasons of "The Bachelor" and "The Bachelorette" for the show to finally start making some changes and catch up with the times. Up until now, even though there are new contestants and new drama every season, it's pretty much a lot of the same action. Everyone on the show is beautiful and physically fit, and there's always one or two wild cards who bring the trouble and the entertainment.
While this season is no exception to these rules, Lindsay's age puts her in a different mindset than the previous bachelorettes, and she's taking the show very seriously. In an interview on the "Ellen Show" in February, Lindsay said, "I'm looking for a guy who knows exactly what he wants, who's ambitious, ready to start a family and ready to get married because I'm at that phase in my life."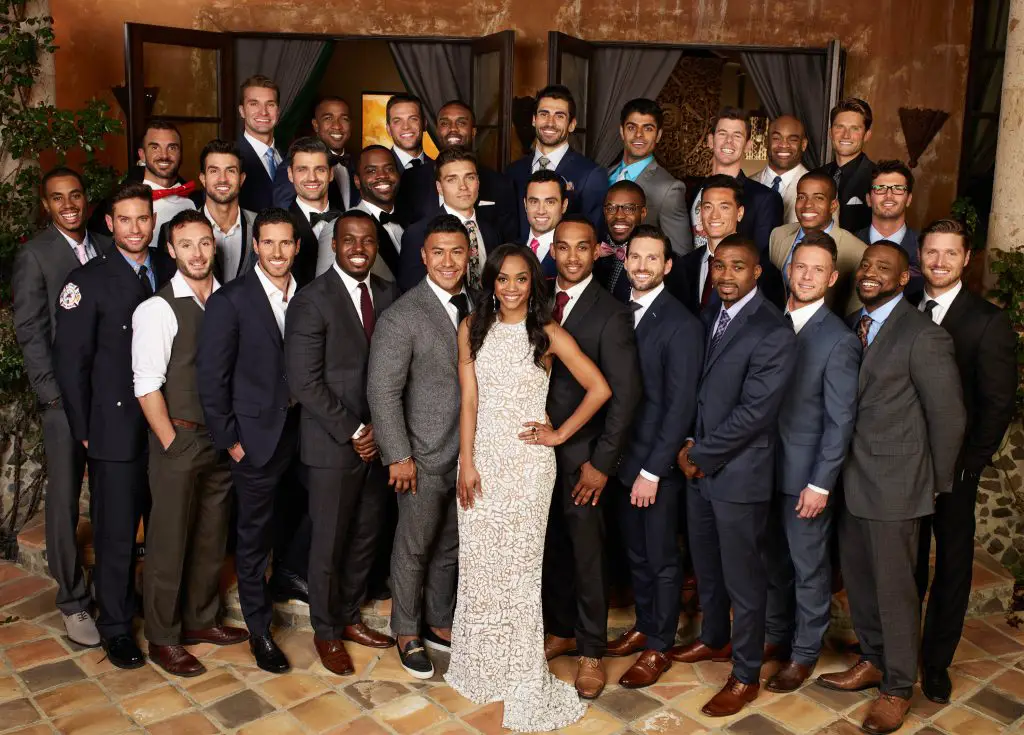 Since this cast is on the older side by the show's standards, it also means that many of the male contestants are no longer in their early twenties and are looking to settle down and find the love of their live. Well, most of them. There are great men with respectable jobs, such as the business manager, the professional wrestler, the contractor and even a father in the mix, but there are also some odd balls this season, especially the ones that have "Tickle Monster" and "Whaboom" listed as their professions.
Lucas, the eccentric Whaboom guy, has already been accused of being there for the wrong reasons. Other men have claimed that he is only after fame and the spotlight, not Lindsay's heart. But fear not, Lucas (Whaboom) did not receive a rose this week and was sent home, although the tickle monster is still currently in the running to be Lindsay's potential husband. What exactly either of those two men actually do for living is not revealed, but hopefully it's more than tickling other adults and "whabooming."  I mean, seriously? You honestly can't make this stuff up, but, if the show's thirty-three seasons are indication, it does make for great television.
So, this season, not only is there a mature, older (but certainly not old) woman as the bachelorette, but she is also African American, which is a first in "The Bachelor" or "The Bachelorette" history. It nice to finally start to see a bit more diversity on the show, both in ages and ethnicities. It's not going to break down any social or race barriers overnight, but it's a step in the right direction. However, such a change in the show is bound to come with a few hiccups.
Even prior to the shows filming, there was a racial joke made at Lindsay from one of the contestants. Lindsay met a few of the contestants prior to "The Bachelorette" on "After The Final Rose," including one of the youngest suitors, twenty-six-year-old Dean. He made a bad first joke, saying how he was going to go black and never go back. Ouch. Dean certainly wasn't the only guy with a bad pickup line, but he probably could have chosen a better, less offensive, first impression. On the premiere of the show, Lindsay immediately recognized Dean and acted friendly toward him, showing no hint of resentment or hurt. Lindsay later commented in the show that she thought his joke was funny and no big deal.
The sneak peek into next week's episode shows Lee, a white suitor, get into a heated argument with one of the African-American contestants. Lee has a private conversation with one of the other black suitors, who tells Lee, "I understand his frustration, when you call him aggressive, there is a long standing history in this country regarding black men as aggressive to justify a lot of other things." It seems like things are going downhill pretty quickly in the contestants' house.
The preview also shows Lindsay bawling, so whatever happens on next week's episode can't be good. But drama and fighting is all part of the show, and this season is clearly going to be no exception.