It's a question I've been asked hundreds of times: "Is Portland really like the TV show?" It's come up in conversation while visiting family in California, when staying with a friend in Minneapolis and even during my semester abroad in South Africa.
IFC's "Portlandia" has gained critical acclaim for a number of reasons. First, Fred Armisen one of the creators, writers and lead actors, attracted a vast audience from his previous involvement with "Saturday Night Live." Second, Carrie Brownstein, who wears all the same hats as Armisen, also engaged viewers with her popular rock band "Sleater-Kinney." And finally, the show makes fun of hipsters which seems to be the "fad" among young people these days. But despite its popularity nationally (and internationally), how accurate is it? As a Portlander, I can say very accurate. The show is obviously overdramatized as much of pop culture is, but I can assure you that the show's portrayal of Portland's coffee-drinking-bike-riding-beard-growing hipster is spot on.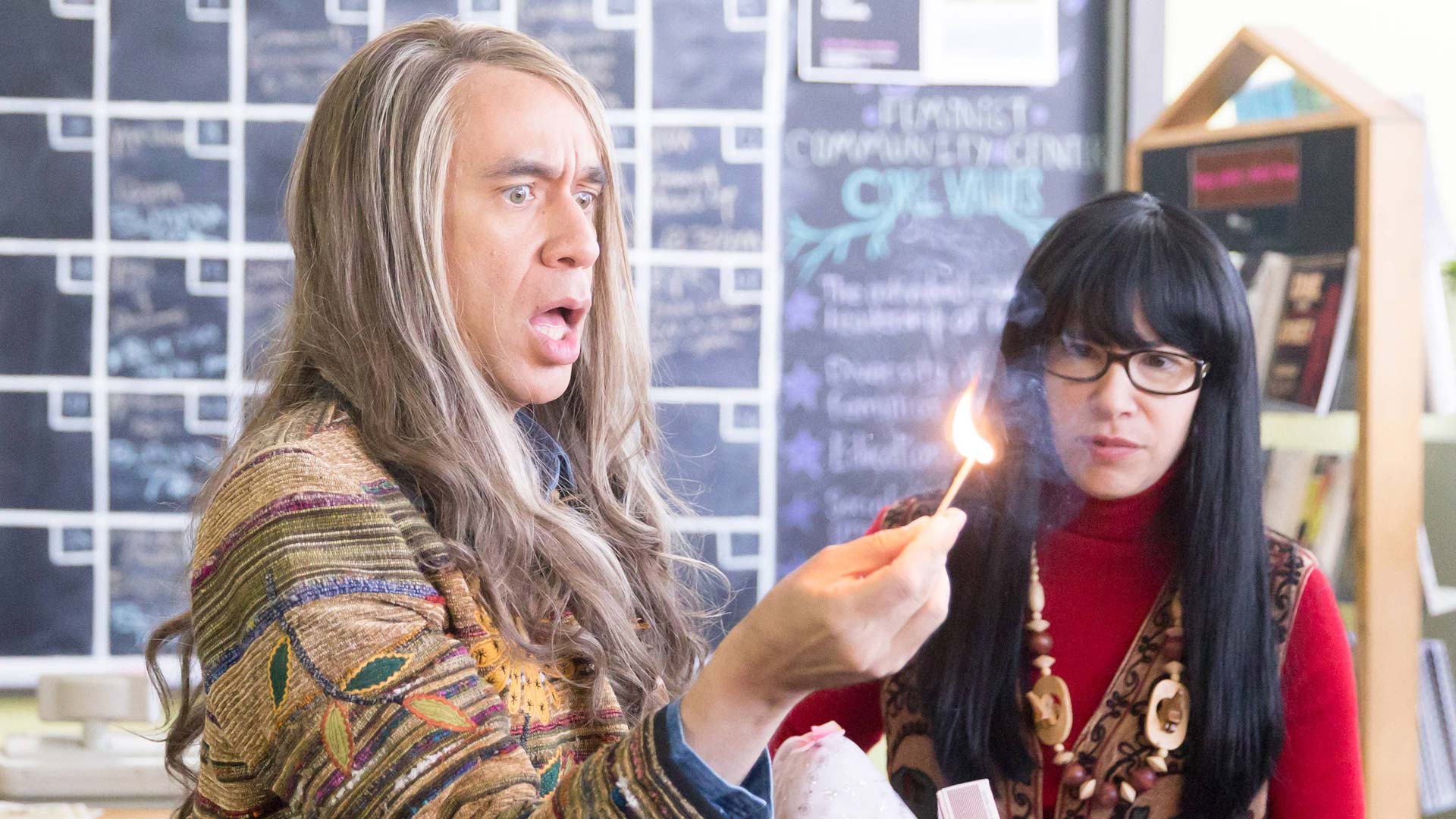 The show is set up similar to "Saturday Night Live"—the same actors portray different characters throughout a number of short "sketches." But unlike "Saturday Night Live," whose sketches may be unrelated and sporadic every episode, the skits in "Portlandia" always focus on the same fictional characters (all played by Armisen and Brownstein). Among these personalities are feminist bookstore owners Toni and Candace, uptight middle-aged couple Cath and Dave, punk couple Spike and Iris and Fred and Carrie themselves (the most normal of the personalities).
Each couple pokes fun at the ridiculous (but totally accurate) stereotypes around Portland. One of the most popular sketches (and a personal favorite) features "bohemian" couple Peter and Nance out for a meal at a hip downtown restaurant. They ask their waitress if the chicken on the menu "is local," and to assure them that it is, the waitress brings out a file containing the name, birthplace and lifestyle of the chicken they will be enjoying that evening. Peter and Nance still aren't convinced, so they take a trip to the chicken farm themselves to ensure that the animal lived in local sustainable conditions. Working in Portland's restaurant industry myself, I fell in love with the sketch. Portland is known for its farm-to-table, sustainable "hip" food scene, and the customers that seek it out. And though none of my patrons go to the extent of requesting the name and date of birth of their food, the gluten-free-non-dairy-non-GMO-meat-free-sugar-free eaters asking what they can consume on the menu and if the fish is local always makes me laugh. Don't get me wrong "farm-to-table" dining is cool, providing fresh and local cuisine and allowing restaurants to develop direct relationships with nearby farms and producers. But the customers that say "I'll pass on lunch" when you tell them the crab isn't local, not so cool.
If you have heard of "Portlandia," you've most likely heard the phrase, "Put a bird on it." One of the show's first and most viewed sketches features Armisen and Brownstein dressed as artist couple Bryce and Lisa. They spend the entire two minute sketch running around a Portland boutique "putting birds on things." It's literally two minutes spent painting birds on teapots, gluing birds on tote bags and sewing birds on pillows. But the greatest part is, it's completely accurate of Portland's art scene. Portland is an artist hub. Young creators migrate here to take part in the "transformative" and "happening" art being developed by our locals. But the truth is a lot of it is ridiculous. Don't get me wrong, there's talent here, pure and raw talent. But the hipster who's convinced that art is deer horns printed on greeting cards and tea cups embroidered on T-shirts irks me. I mean, it is art, just as "putting birds on things" is art. But it's art that Portlanders have seen 456,786 times. Walk into any Portland boutique and find postcards featuring kittens, coffee mugs screen-printed with fir trees and photography books of lumberjacks and their flannels. "Put a bird on it" makes fun of the constant thought Portlanders have while critiquing local art: I've already seen it, and I could totally do it myself.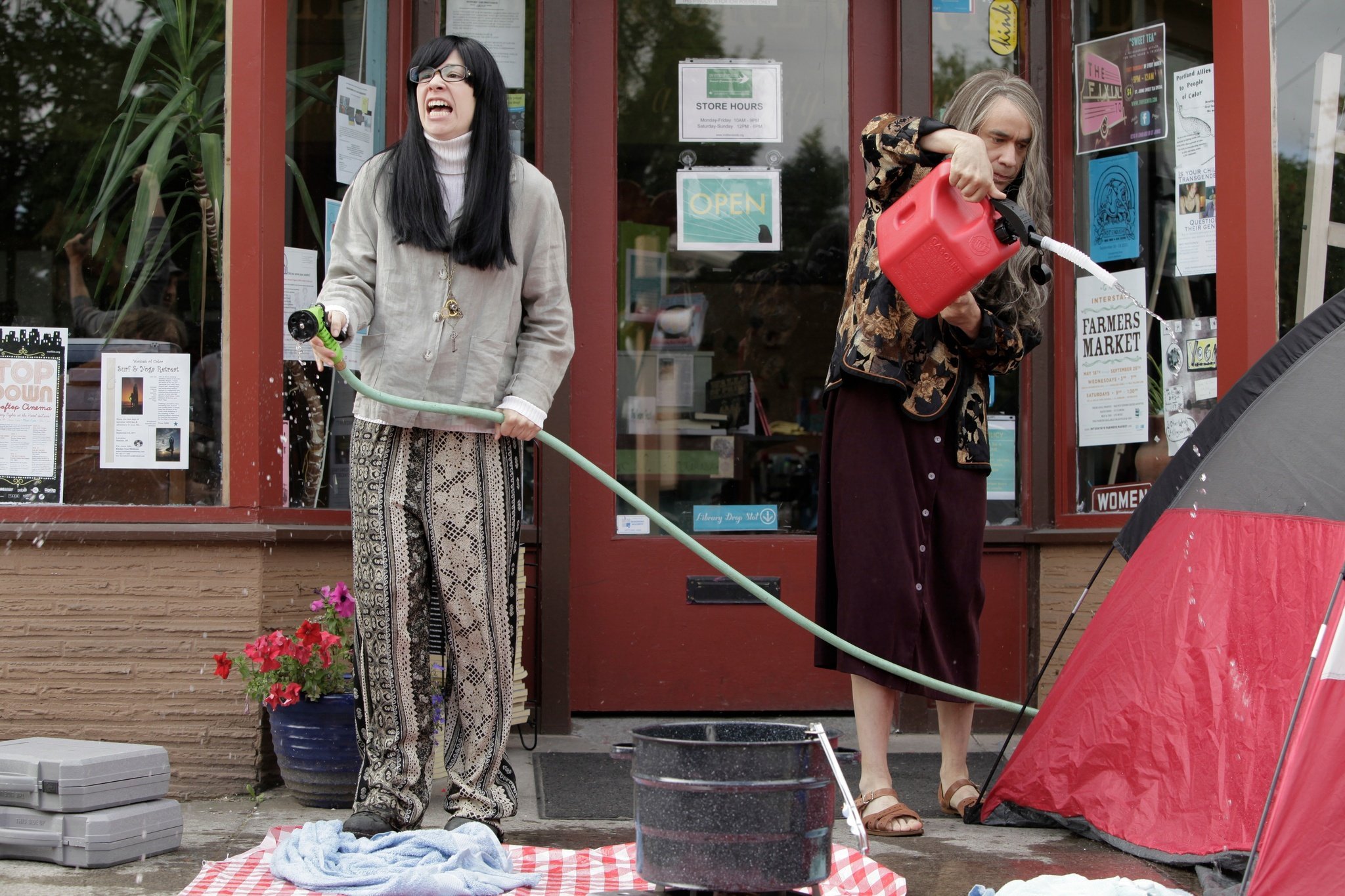 Before I go, I can't forget "The Dream of the 90s," the mock music video that started it all. The sketch opened the pilot and set expectations for the entire series. As Fred and Carrie walk Carrie's dog down a sunny Los Angeles boulevard, they dream of the grunginess, creativeness and ridiculousness in Portland. They claim that Portland mocks the 90s: It's where all young people go to retire, flannel shirts can be worn for any occasion and clown school is typical. Personally, the sketch was my first introduction to Portland. And for someone who always felt slightly different in high school, a place in which clown school was accepted seemed like heaven to me. So when the video ended, I agreed with their conclusion: Portland is the place to be.
I guess what I'm saying is that "Portlandia" pokes fun at sights us Portlanders roll our eyes at daily, but love nonetheless. Two "homeless" twenty-somethings come from a comfortable lifestyle, but leave it to "make a statement." A punk couple planning a factory-themed wedding to "open people's eyes." An animal lover letting a tied-up dog run free only to face its confused and angry owners. These are the true characters of Portland, and they are characters that I love. No matter how many times a day I wonder, "What the hell is that guy doing?" or "Is that clothing?" this place wouldn't be the same without them. I mean, the city's motto is "Keep Portland Weird."